We may not be in Italy, but we Americans sure love pizzas! Drive around your neighborhood and count how many pizzerias there are! But frankly, how many of them truly make pizzas the 'right way'? So what makes Pizza:90 'authentic' and apart from the rest? EVERYTHING! California-based Pizza:90 is nothing like other pizza restaurants in California.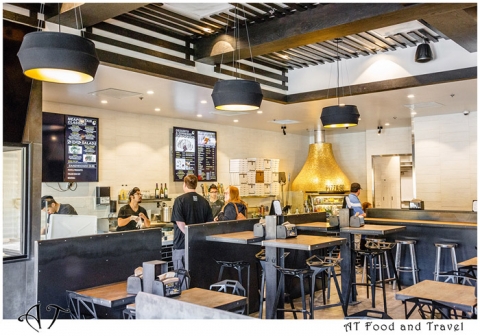 I immediately loved the modern rustic decor as I stepped inside. But let's talk about the food here because, after all, that's what we were here for.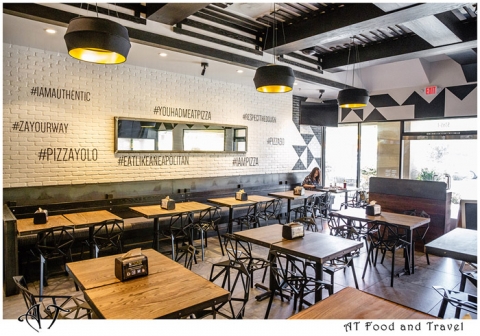 First the ingredients – Imported fresh Fior Di Latte mozzarella from Italy and all-natural San Marzano tomatoes and fresh basil from local farms just to name a few. The pizza doughs are made fresh each day and hand-stretched at time of order.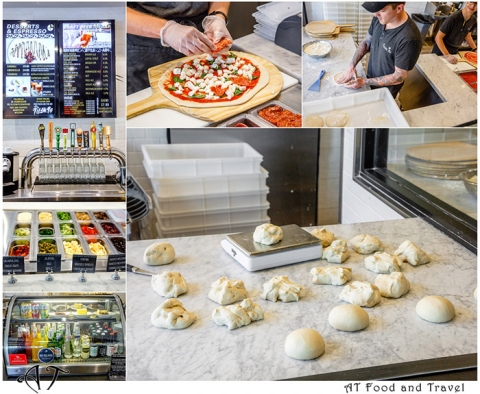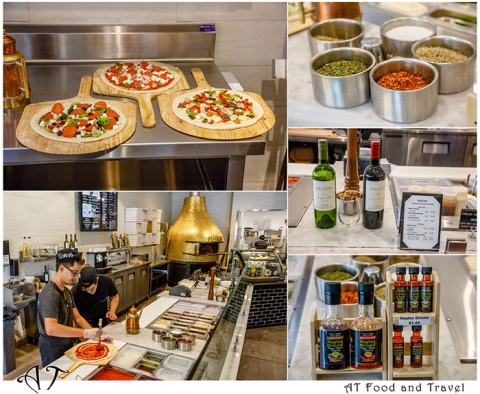 Authentic Wood-Burning Oven – A 6000 lb. pizza oven, built in Napoli by a 3rd generation craftsman pizza builder with handmade bricks from Vesuvius volcanic sands can bake a high quality pizza in 900 degrees in 90 seconds!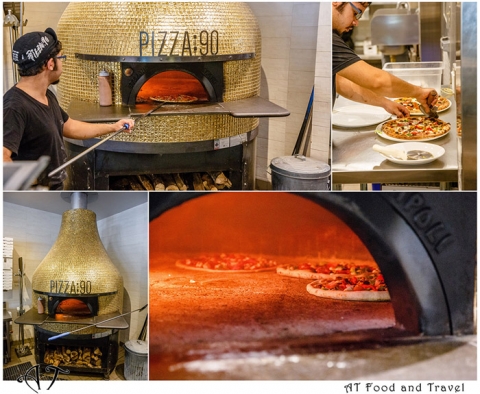 Personalized your own – No matter how many ingredients you want to throw on your pizza, the price is the same. Are you the 'I-Want-It-All' kind of person like me? Why not? There are 3 different 'basic' pizzas; red sauce, pesto or olive oil. I got one of each and piled on different ingredients I wanted. They were delicious! I especially loved the Pesto Geno!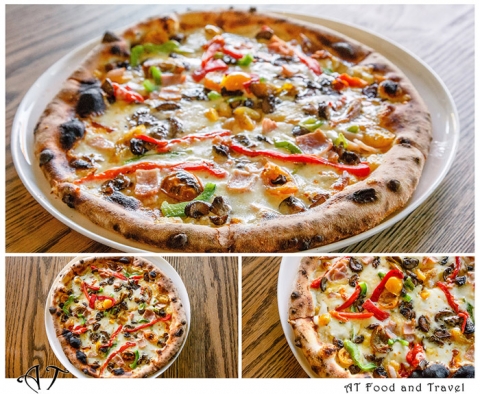 Four Cheese pizza (Fior-Di-Latte Mozzarella | Fontina | Parmegiano Reggiano | Blue Cheese | Olive Oil) with Green Pepper, Red Pepper, Ham, Cherry Tomatoes and Mushroom.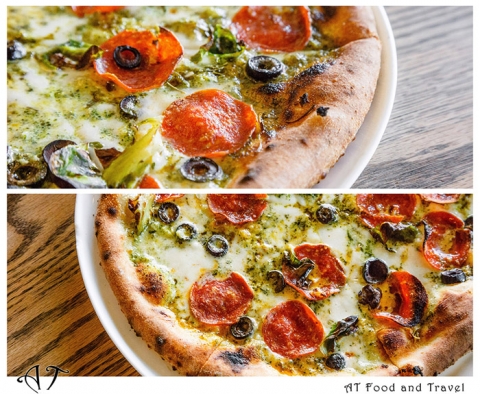 Pesto Geno (Pesto Sauce | Fior-Di-Latte Mozzarella | Balsamic Glaze | Shaved Parme Giano) with Sorpessata and Black Olives.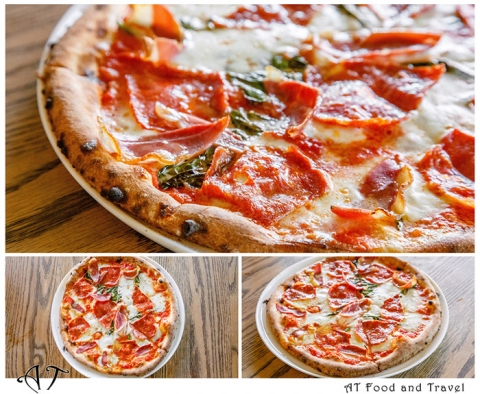 Margherita (Fior-Di-Latte Mozzarella | Olive Oil | Fresh Basil | San Marzano Tomatoes) with Pepperoni.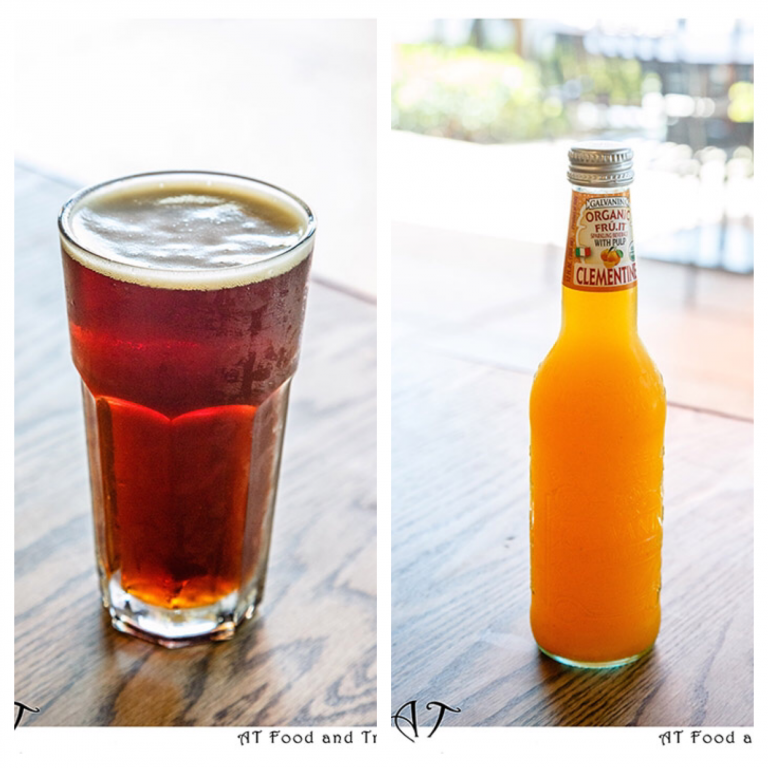 Wine, spirits and drinks – There are several draft beers, wines and bottle drinks to choose from. They can even make a margarita if you like. The organic non-alcoholic drinks are really good, too.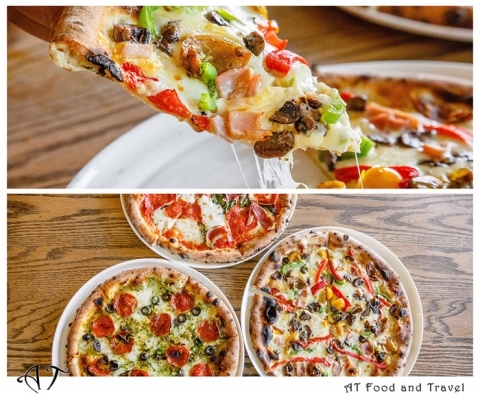 More than just pizza – There are salads, sandwiches and desserts to please all your different palates.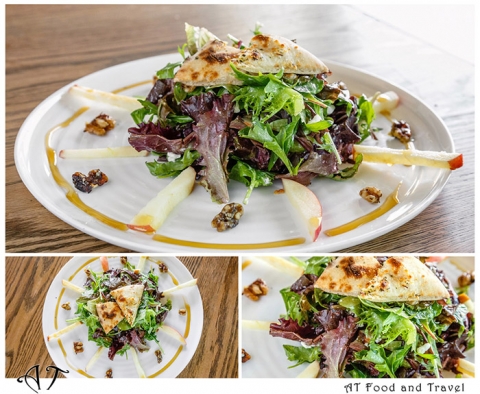 I love The Market Salad (Baby Spring Mix|Pear|Apple|Blue Cheese|Toasted Walnuts|Honey Champagne Dressing)!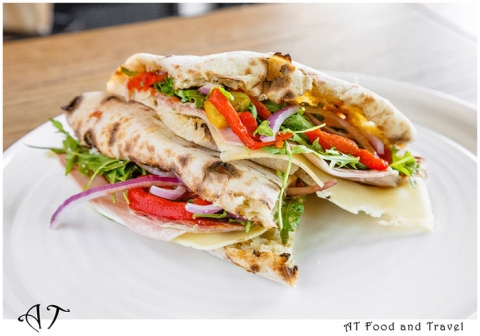 Sandwiches are made with pizza bread. This classic Italian Sub with Soppressata Salami, Italian Ham and Genoa Salami is delicious!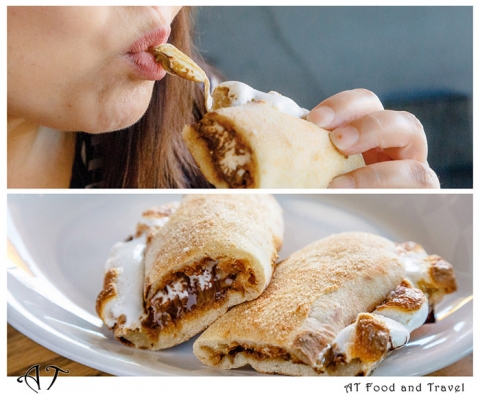 However full you might be, DO NOT skip dessert, especially this S'mores Calzone! It is simply heavenly!
The Service is outstanding! You are treated like friends and family! It's casual but very attentive and friendly. They know their stuff and would make recommendations on what you like.
Don't come here looking for 'pan pizza'. If you want real authentic Neapolitan pizza. you are at the right place!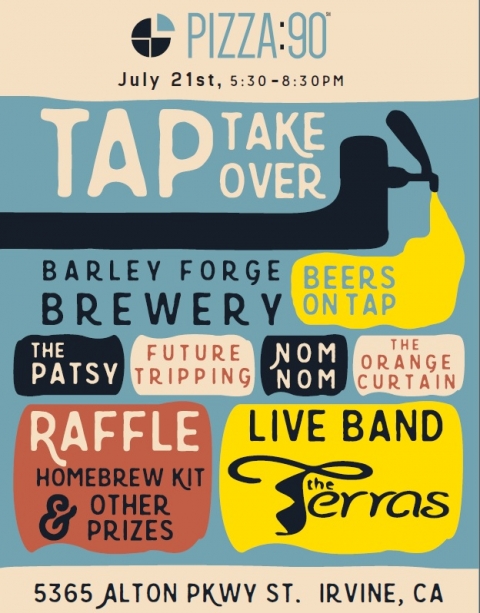 I am also excited to tell you that on Thursday, July 21 2016 at 5:30 PM – 8:30 PM, Pizza 90 is hosting a TAP TAKEOVER featuring Barley Forge Brewery with live band by The Terras. They will be raffling off a Home-brew Kit and many other prizes. So mark your calendar so you won't miss it! We'll see you soon!
Pizza:90
5365 Alton Parkway, Suite 1
Irvine, CA 92604
(949)387-5088
Visit and like my FB page for more current event updates. Follow me on Twitter and Instagram.