Some people love to go fishing for seafood. As for me, I just love eating seafood. And the Big Catch Seafood House made it easy for me to enjoy as much as I want whenever I want! With locations in Long Beach, Ontario, Brentwood and West Covina, The Big Catch Seafood House serves up the freshest catches from the sea! We recently visited the location in West Covina and feasted on a seafood galore!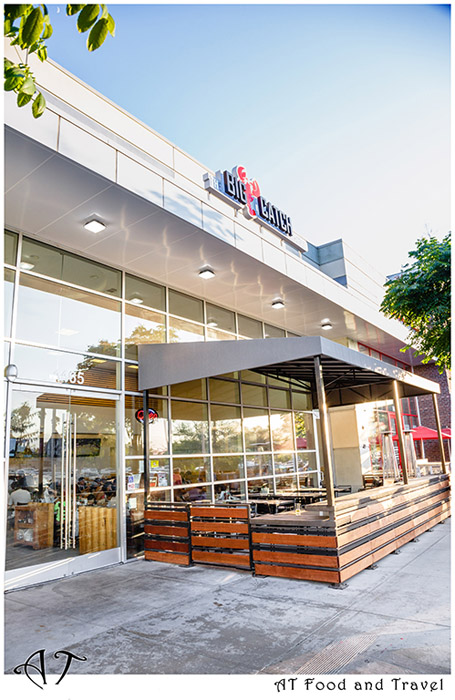 It is conveniently located at the West Covina Mall next to Forever 21. Bright and airy with open kitchen and outdoor patio seating. It was pretty hot the day we came, so we chose to sit inside.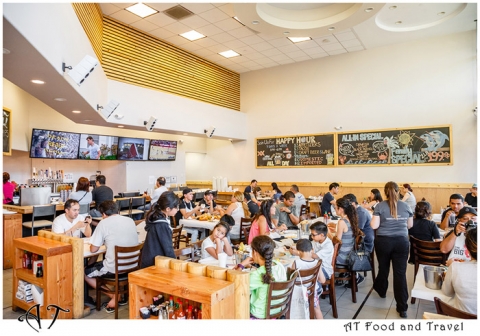 The menu is consisted of Appetizers, Tacos, Rice & Noodles, Boiled Shellfish (Create Your Own), Grilled Seafood Plate, Drinks and Desserts.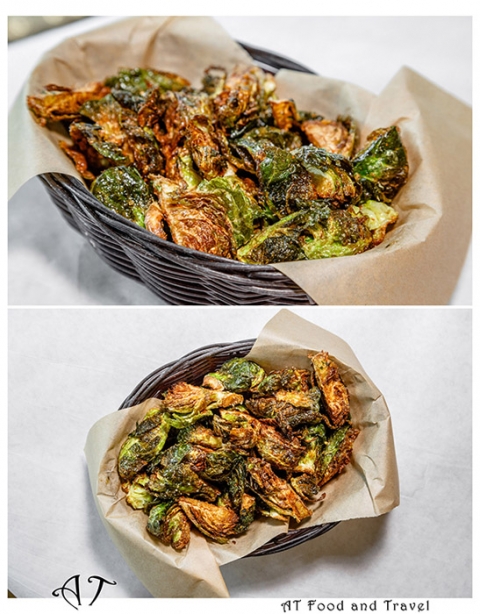 We started off with Crispy Brussels Sprouts. Nicely fried topped with sea salt.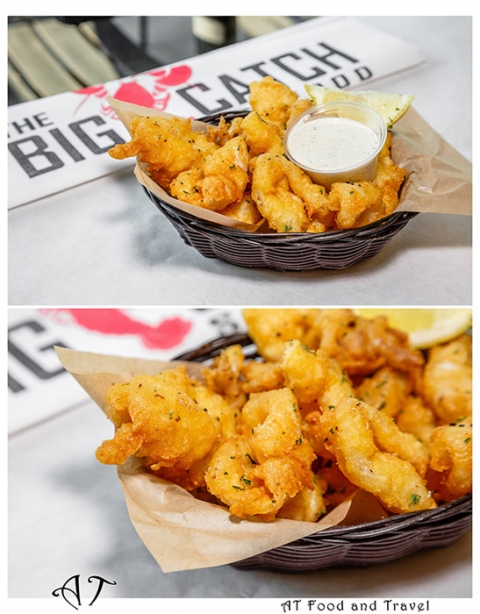 Next we tried Crispy Calamari. Big and tender with a nice crunchiness to it.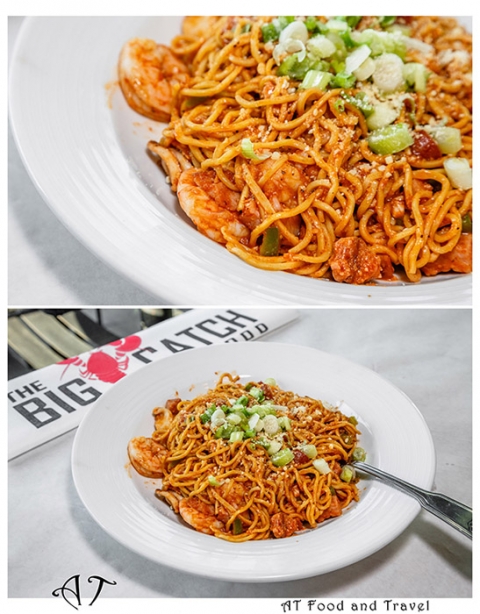 Everyone has heard of Garlic Noodles, but here it's Cajun Garlic Noodles packed with loads of seafood (Parmesan Garlic Noodles, Shrimp, Calamari Sausage Mix, & Paprika Seasoning)! You definitely get your monies worth at $13!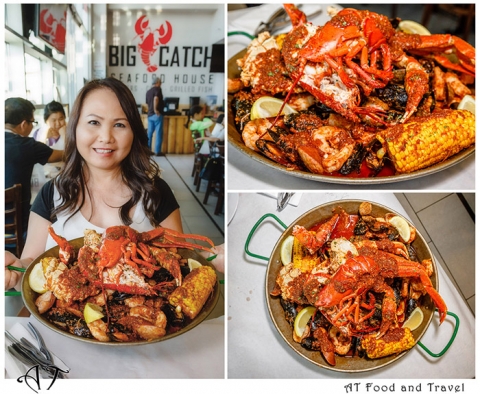 I had to get the Boiled Shellfish. This is how you do it.
STEP 1: CHOOSE YOUR CATCH – Crawfish, Clams, Black Mussels, Shrimp (Whole Shrimp w/ Head & Shell), Peeled Shrimp, Snow Crab Legs, Lobster.
STEP 2: ADD TO YOUR CATCH – Corn on Cob, Potatoes, Sausage.
STEP 3: CHOOSE YOUR FLAVOR – Lemon & Butter, Spicy Cajun, Extra Spicy Cajun.
As you can see, we chose BIG with Lobster, Snow Crab Legs, Black Mussels, Peeled Shrimp, Corn on the Cob and Sausage with Spicy Cajun. I wish you could smell it and taste it. It was delicious! The spiciness is just right. If you can handle a little more heat, I would suggest getting extra spicy cajun.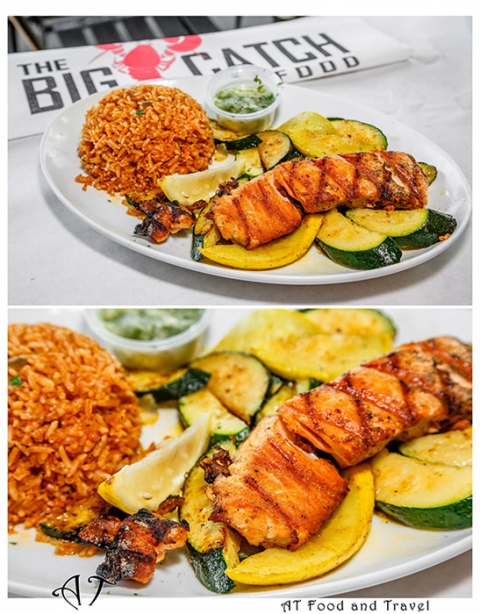 We also got a Grilled Seafood Plate with Salmon in Lemon Garlic Butter served with Grilled Daily Vegetables and Cajun Rice. Pour the Lemon Garlic Butter over the fish. It gave the fish and vegetables extra flavor. I had the left over next day for lunch and it was still tender and tasty.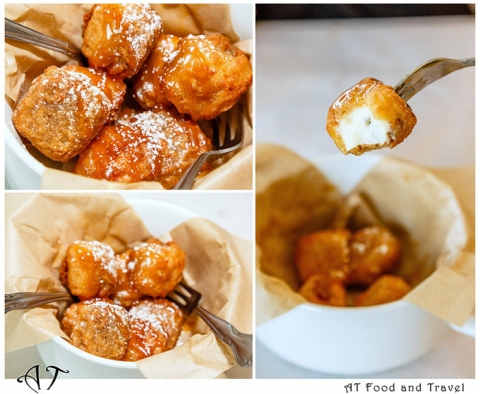 They were out of Deep Fried Oreos so we tried the Banana Cheese Cake Bites. I don't think you can go wrong with either. These perfect bites of sweets are perfect ending to a meal fit for royals!
The Big Catch Seafood House is open late daily with Happy Hour from 3:00 PM – 7:00 PM. You are in luck because Big Catch is giving away one $25 gift card to one of my lucky readers! Enter below and good luck!
The Big Catch Seafood House
112 Plaza Dr
Ste 1465
West Covina, CA 91790
(626) 960-2900

Visit and follow my FB page for more current event updates. Follow me on Twitter and Instagram.