Happy 30th Birthday, Johnny Rockets! The global restaurant chain is celebrating its 30th anniversary this year! Can you believe it? Did you know that there are more than 340 Johnny Rockets Restaurants in 26 countries worldwide? Wow!
The 50s-themed diner, with jukeboxes at every table and servers dressed in the decades' familiar soda fountain uniforms, is famous for it's delicious original burgers and shakes. But you might also notice some changes going on, like the new logo, the modern restaurant design, remixes of classic and pop music and the new uniforms the staffs are sporting now. That's because we now have Johnny Rockets 2.0!!! Yes!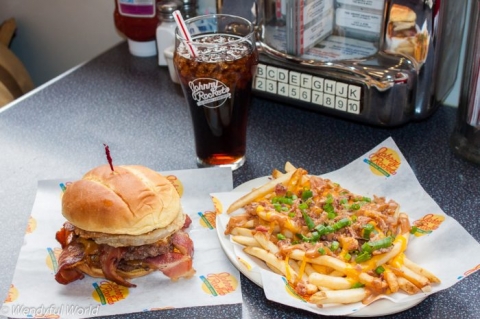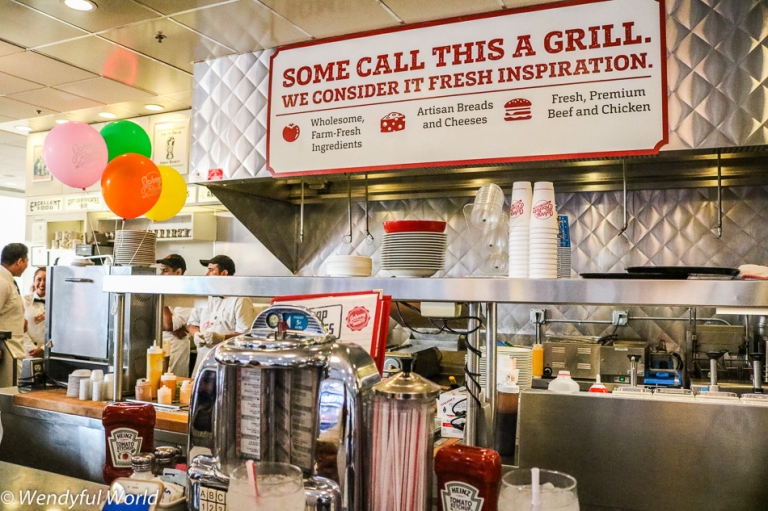 What does this all mean? Joel, the Marketing Director, along with Executive Chef, Calvin, explained that after 30 years, the team  continues to strive for top quality food, excellent service and great value. But wait, there is an even more exciting news! A new vegetarian menu is in the work! I was thrilled to have had an opportunity to participate in the taste testing of the new Veggie Burger!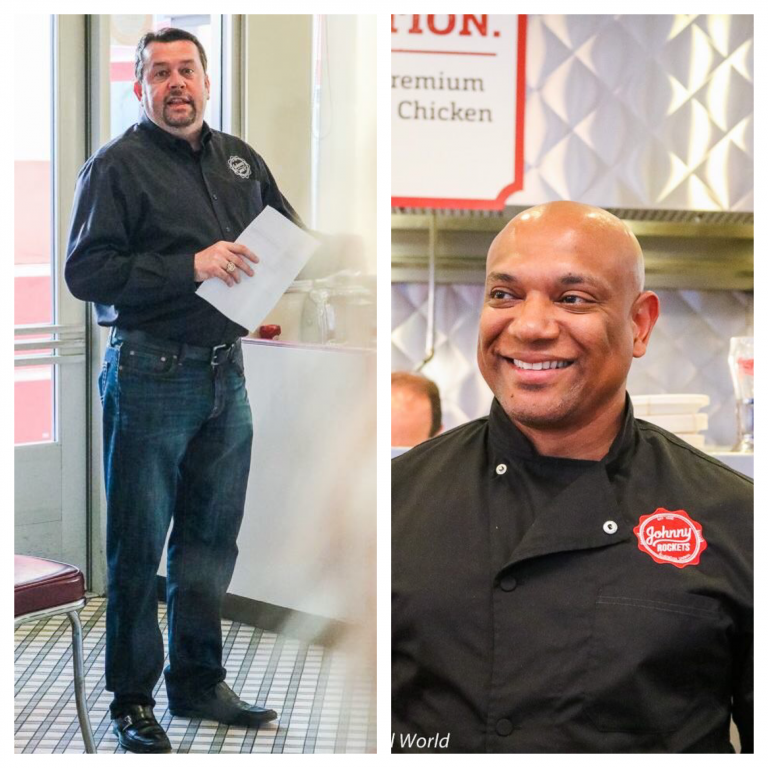 There were a group of us bloggers, each was given a plate of 1/2 veggie patty to try. We had no idea what they were made of. They were marked from A – E.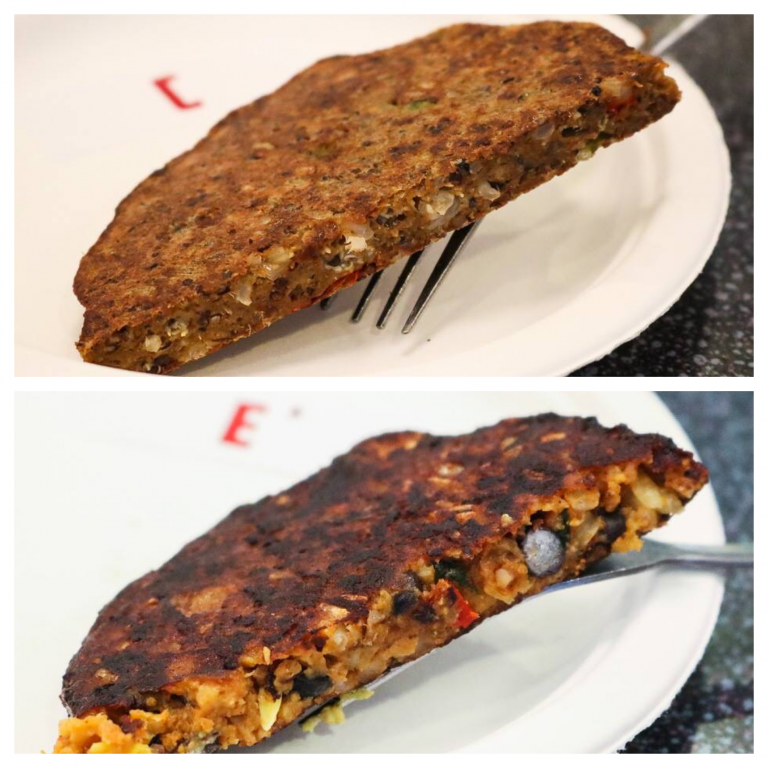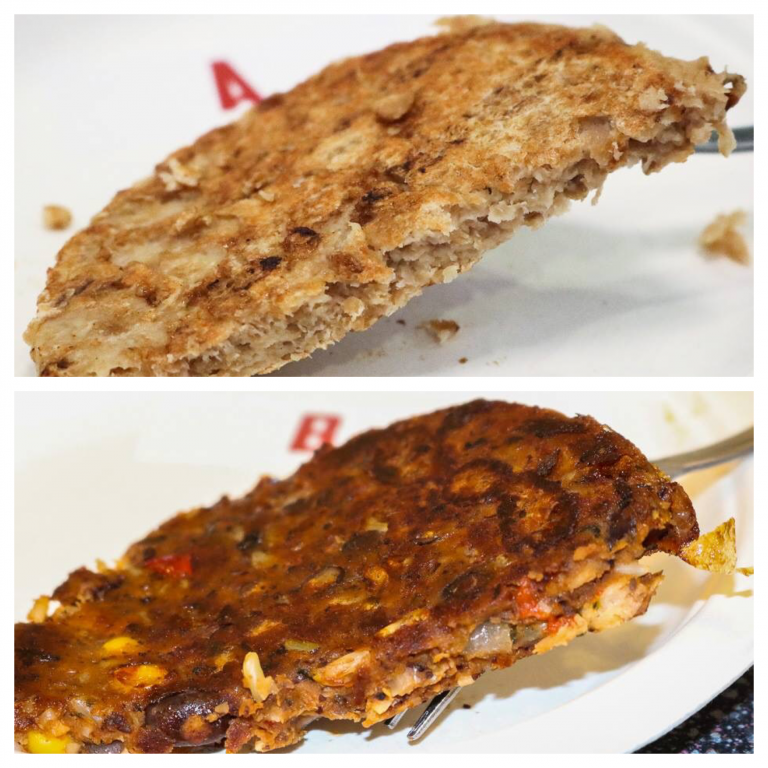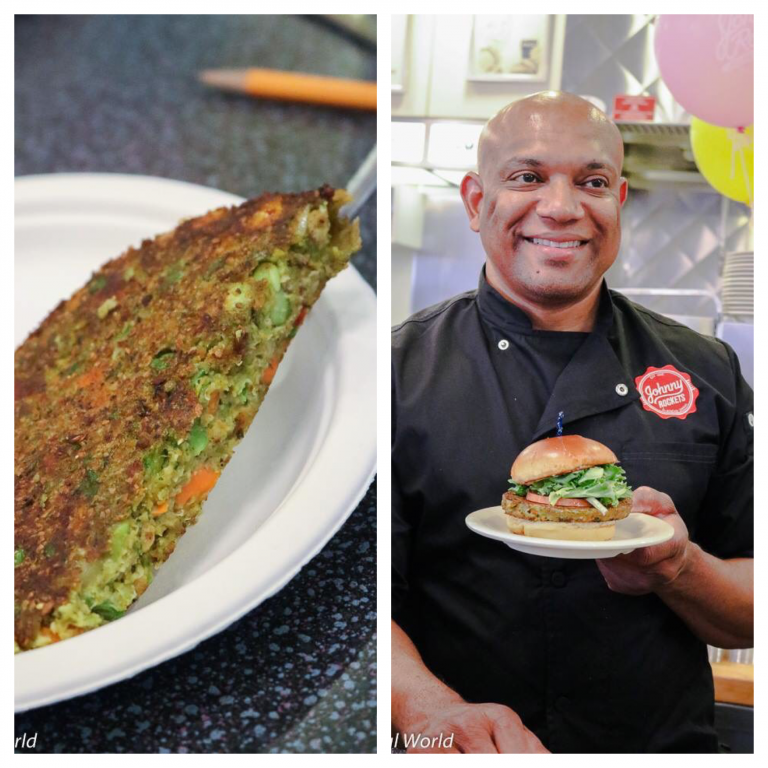 We rated each by its texture, flavor and taste. At the end of the night, we turned in our survey sheets. We had no idea how one patty fared to another. I had my favorite but I couldn't tell you if my favorite would make it to the menu. I am secretly hoping it would!
Regardless of which one making it to the menu, rest assured it will be just as delicious as the rest of the food we have grown to love so much!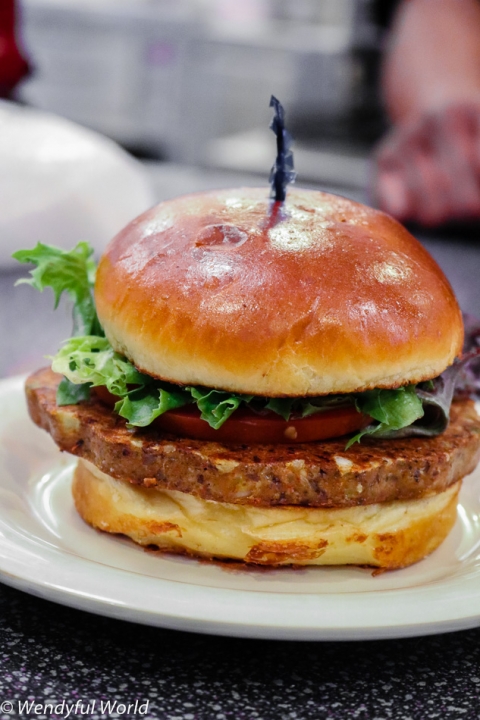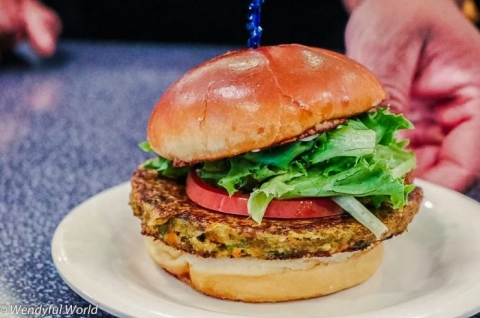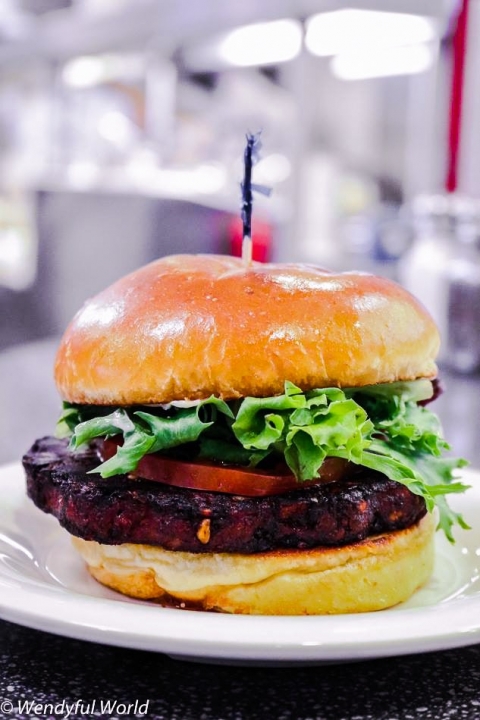 Don't these 3 Veggie Burgers look tantalizing? It was a super fun night hanging out with our hosts and fellow bloggers. And now you get to enjoy Johnny  Rockets because I have 2 vouchers to 2 lucky winners for a complete meal (single burger or sandwich, fries and a soda) to give away. Enter it below and good luck!
Johnny Rockets has location throughout the U.S and worldwide. You can find the nearest location on the website.
Visit and like my FB page for more current event updates. Follow me on Twitter and Instagram.