This is a sponsored post #HelpSaveWater


You would think that if you spent multiple visits and time every single day of your life with something that you would be an expert. However, many things we just take for granted or never really think about unless they break. For example, imagine how much time every single day of your life you spend around and on a toilet. Face it (okay bad choice of words) you don't want to think about it and in fact the less you have to the better.
I, like most of us, never put a thought into what is happening when I flush. Luckily there are people that do and in so doing have created a new way to engineer how a toilet works. It not only saves us money but more importantly, WATER and is quiet to boot.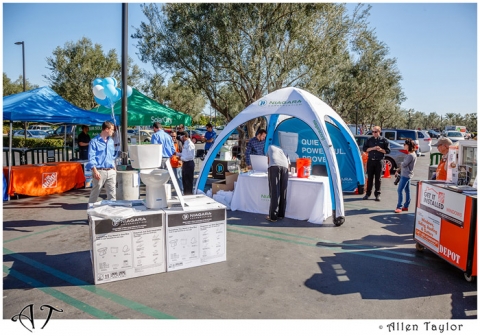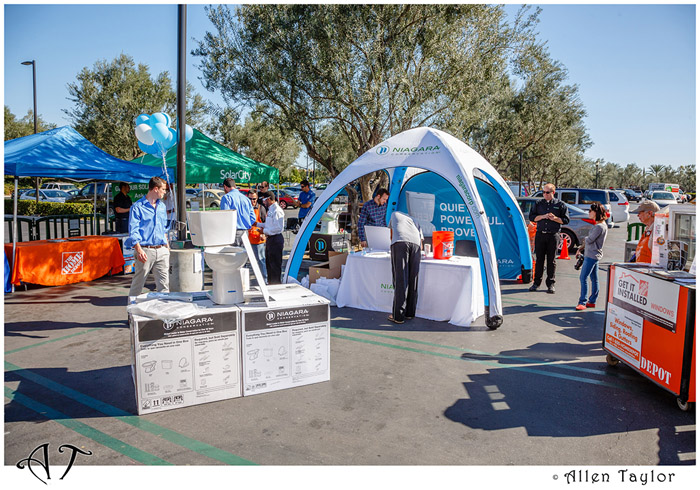 Last weekend in Irvine, The Home Depot, Irvine Ranch Water District and Niagara Conservation Corporation hosted a Water-Saving Awareness event. I had the opportunity to learn about this newer technology offered by Niagara Conservation. With a 33-year history of quality, Niagara Conservation Corporation has earned its reputation as the premier resource for water and energy conservation products engineered to maximize efficiency while still maintaining optimal performance.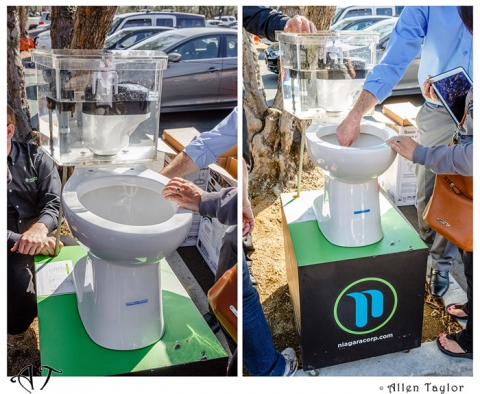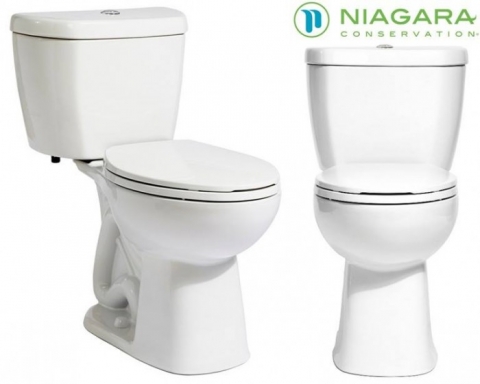 The Niagara Rep was very informative and walked us through what made the Stealth® toilet different and how it all worked. I was able to experience this revolutionary toilet that saves more water than any other on the market with maximum performance and maximum power.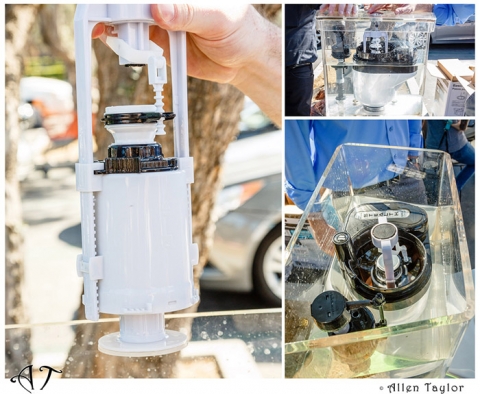 Niagara's 0.8 GPF Stealth™ UHET — ultra high-efficiency toilet — goes a step beyond the standard water-saving toilets available on the market. With its low-profile body, breakthrough patented hydraulic technology, and the quietest flush on the planet, Stealth™'s unique design has revolutionized the toilet market.  Most toilets flush between 1.6 to as high as 3.5 gallons each time, but with the Stealth and .8 gallons a flush it saves over 70% more water than less efficient toilets.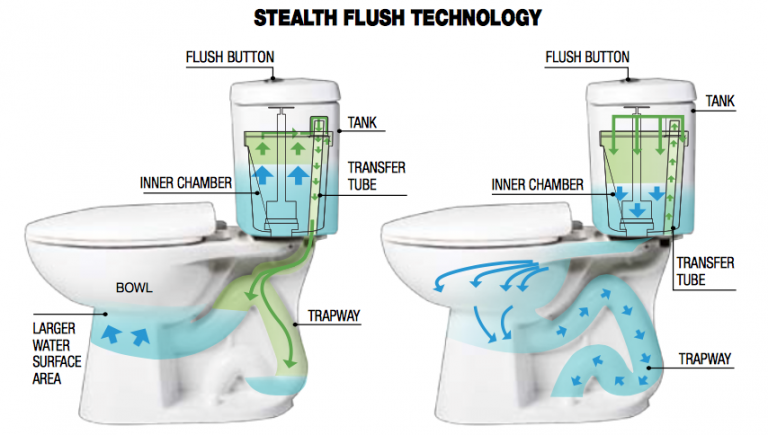 Again I'm no expert, but how it was explained to me and as I could see in the live demonstration, by harnessing the energy created by water filling the tank, this toilet uses an air transfer system to pressurize the bowl's trapway. Once activated by simply pressing the flush button, the swift, powerful and quiet flush evacuates all waste in the bowl with much less water. Less water, less noise and much less money. Here is a video by Niagara they explains it in even more detail than I ever could.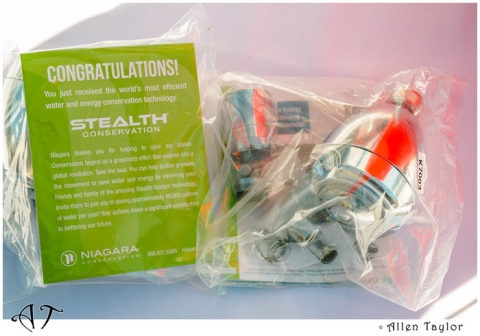 For the residents who purchased the Stealth® toilet, they also received free water efficiency shower head and faucet aerators for even more savings and conservation.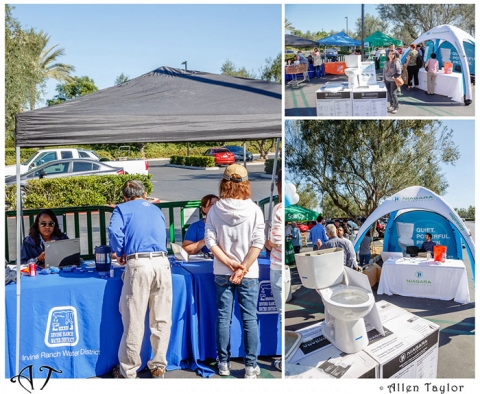 The Irvine Ranch Water District was on-site to help residents register for the $150 rebate per toilet for up to 9 toilets purchased. What an amazing incentive to encourage and promote water conservation during this dire drought that we are facing in California! Even if you are not in their service area, it may pay to check with your water provider to see if they, too, have incentives as well.
All in all it was a very informative, educational and productive event. I was able to learn about the many easy and inexpensive ways to make my home more efficient in water usage. Perhaps you want to think about replacing your old toilets, shower heads, faucet aerator, etc. Check out Niagara Conservation Corporation's website for their products and where to buy. Don't forget to follow them on FB, Twitter and Pinterest for up- to-date info and promotions.
Visit and like my FB page for more current event updates. Follow me on Twitter and Instagram.
*Disclosure: I received compensation for this review. All opinions are mine. 
Please share and like us: