Caesars Palace is part of Caesars Entertainment Corporation (formerly Harrah's Entertainment from 1995 to 2010) that owns and operates over 50 casinos, hotels, and seven golf courses under several different brands.  If you've visited Las Vegas a few times, you probably know Harrah's, Bally's, Flamino, Rio, Paris, and Planet Hollywood, just to name a few, are all sister properties of Caesars.  Without a doubt, Caesars Palace is the most luxurious property among them all.  However, when it comes to dinning, I have yet to be impressed until I met Bradley Ogden, the restaurant, that is.  Thank god, there is actually descent food here!
We were staying at Caesars during our recent trip to Vegas.  After checking out some reviews  online, we decided to take a chance on Bradley Ogden.  We walked by it all the time as it is located right on the casino floor.  Our reservations was at 6:30pm on a Tuesday night.  It was fairly empty and we were seated right away.  However it took about 10 minutes before our server finally came to greet us.  It felt a bit awkward and too formal.  Honestly, I am not all that comfortable at restaurants where the server dresses in suits and acts like personal butler.  Luckily as dinner went on, the atmosphere loosened up.
We both ordered iced tea as our drinks.  Sometimes I get the feeling that the servers are disappointed when we tell them we don't 'drink'.  It almost seems like they expect people who dine at a more upscale restaurant to always pair their meals with 'fine' wine.  Maybe one day, I will learn to enjoy it, but for now,my alcohol consumption is limited to a few sips.
While we were waiting for our food, a bus boy came around to serve some warm bread.  The muffin was so-so, as the dinner roll and sour dough bread.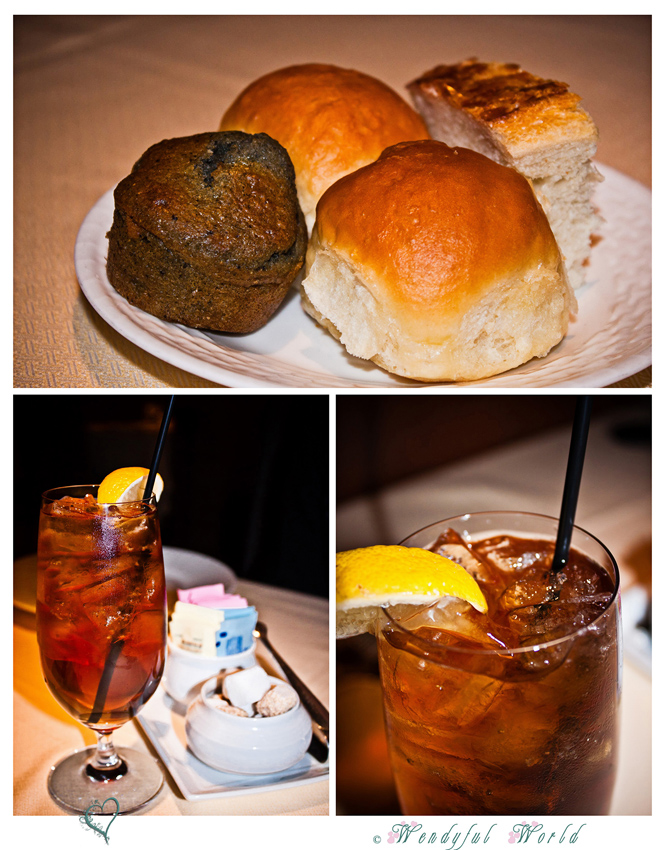 I started with a Bradley's Signature Caesar Salad.  I must say it was really good.  The romaine lettuce was crispy and tender.  The parmesan cheese was pungent but not over-powering.  The dressing was fantastic!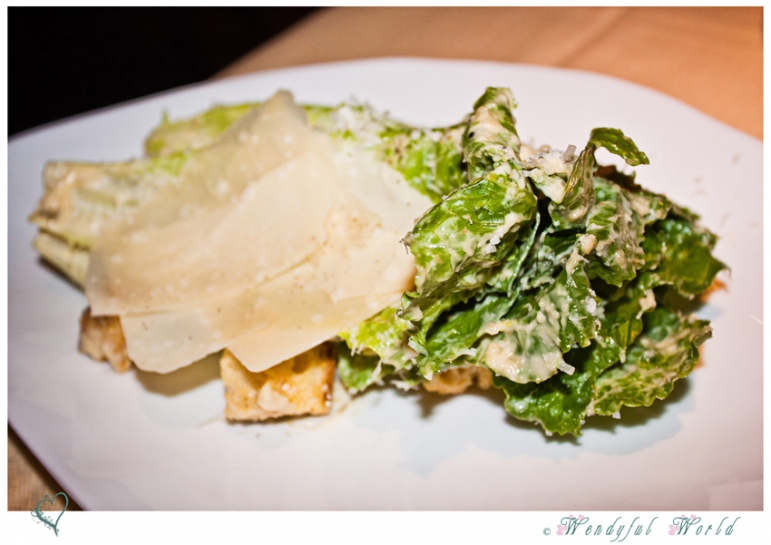 Allen had Heirloom Tomato Soup.  He thought it was average, but I thought it was very balanced, not too sweet nor too tart.


My entree was Pan Roasted Alaskan Halibut (Bok Choy, Watermelon Broth).  I don't normally like Halibut but I loved this one.  The fish was lightly salted and a bit crispy on the outside but still moist and flaky inside.  The watermelon broth was very refreshing and ingenious!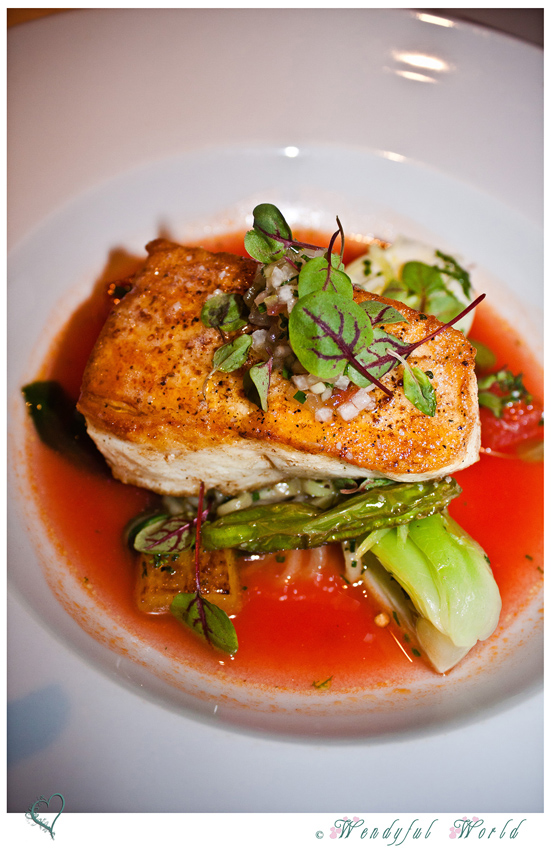 Allen ordered the 8 oz Petite Filet.  It was grilled to perfection of medium.  I don't know how they did it,the outside was slightly crispy but the inside was perfect pink and so tender!  The caramelized mushroom and onion really complimented the steak.


Dessert was Bananas Foster Cake (Macerated Bananas, Chocolate Clusters, Cream Cheese Ice Cream).  I enjoyed it but don't remember much of it.


We also got a couple of complimentary mini desserts (I think they were Caramel Mousse).  I liked that these were not too sweet.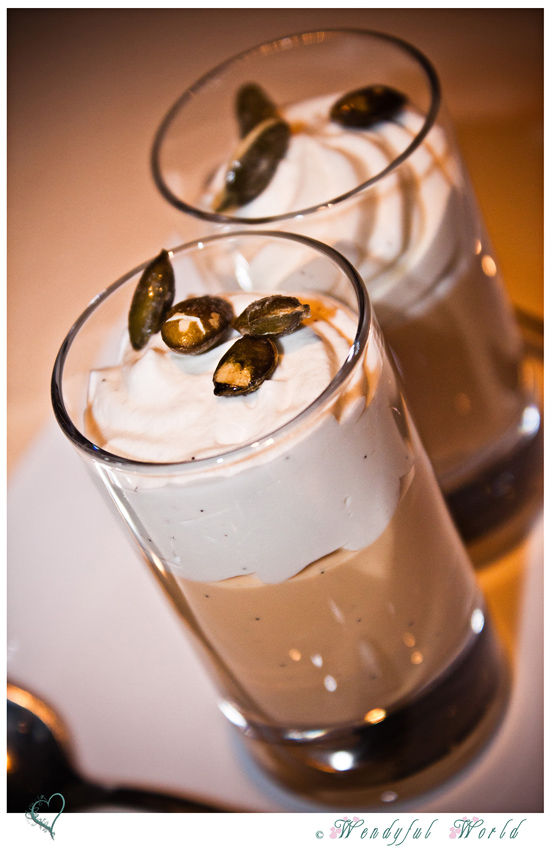 We left the restaurant with very happy tummies.  After many disappointing meals at various restaurants at Caesars, I was very to say 'Mr. Bradley Odgen, it was a pleasure to meet you!'.
Bradley Odgen
Caesars Palace
3570 Las Vegas Blvd
Las Vegas, NV 89109
(702) 731-7413