SlapFish, sustainable seafood.  What do they mean?  I had to look up their website to understand their story.  Chef Andrew Gruel and Jethro Naude, owners of SlapFish, have over 20 years of experience in restaurant operation.  Their passion and vision led them to start up SlapFish Food Truck, which uses ocean-friendly seafood with freshest ingredients in creating bold, tasty, healthy and yet affordable cuisine.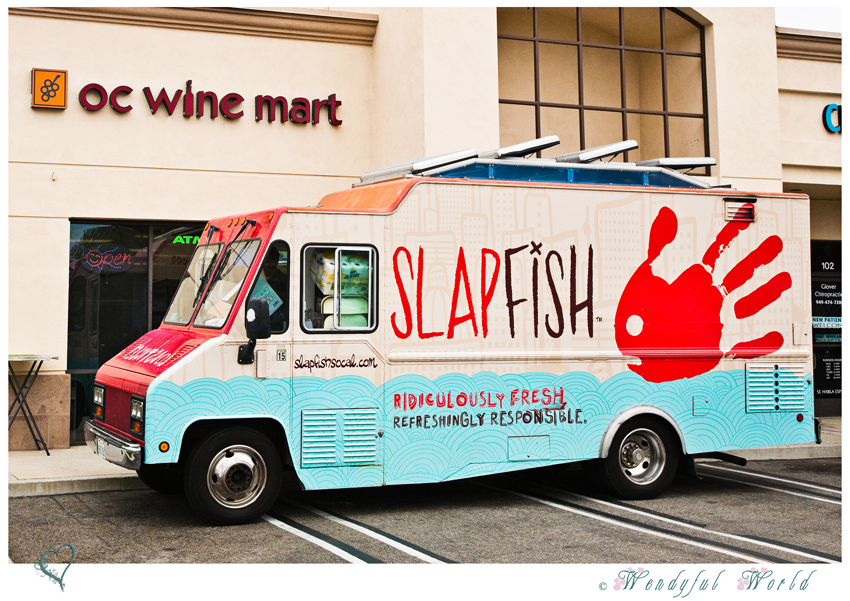 You can find SlapFish all through out Southern California.  Their schedule is posted on their website.  You can also follow them on FB and Twitter. On this particular day, they were at Best Buy in Fullerton along with more than 10 other food trucks.  I really love how you can go to one place and sample different food from different trucks.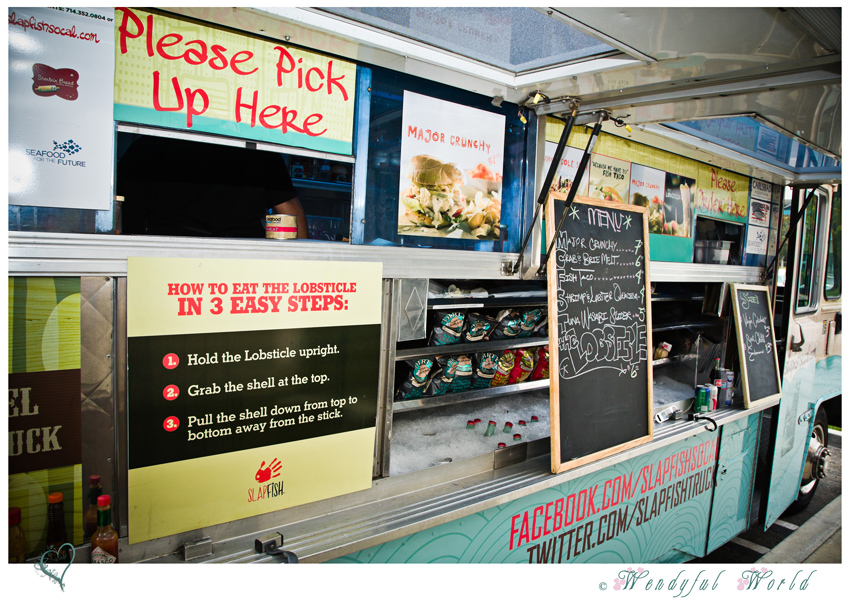 Of all the food trucks I've tried, SlapFish is one of my favorites!  I am very picky about seafood because I'm extremely sensitive about fishy smell.  But none of the items I tried ever tasted 'fishy'!  Everything was fresh and delicious!
We started with the famous Lobsticle.  This was half of a pan-grilled cold water rock lobster tail topped with chipotle aioli, champagne vinaigrette and fresh chives, served on a skewer.  I liked the accompanying virgin cole slaw made with fresh, local green and red cabbage tossed with shredded carrots, raisins, vinegar, honey and fresh herbs, topped with toasted pumpkin seed crunch. Deliciously mayo-free.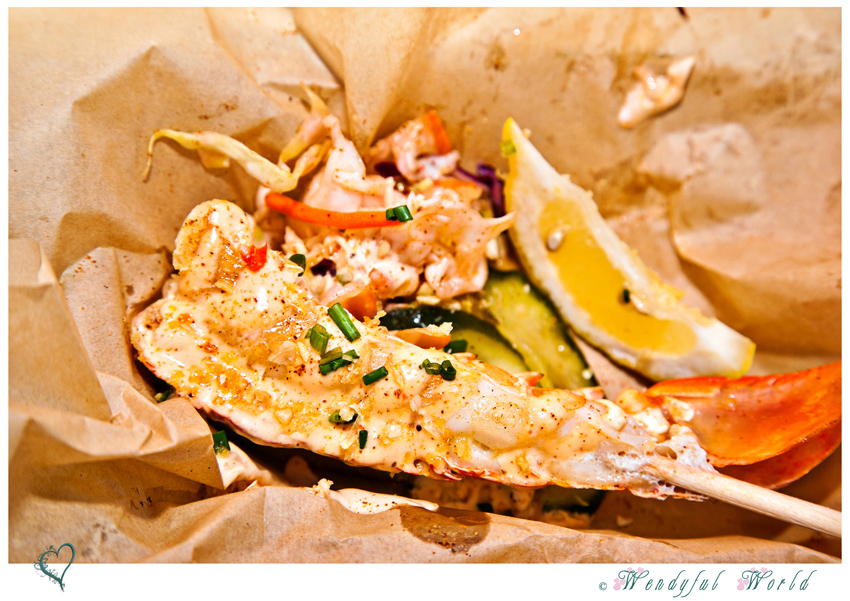 The Crab&Brie Grilled Melt was crispy but not greasy.  I could definitely see and taste the crab. It was packed with flavor with a bit of sweetness to it.  This is a must try dish when you go.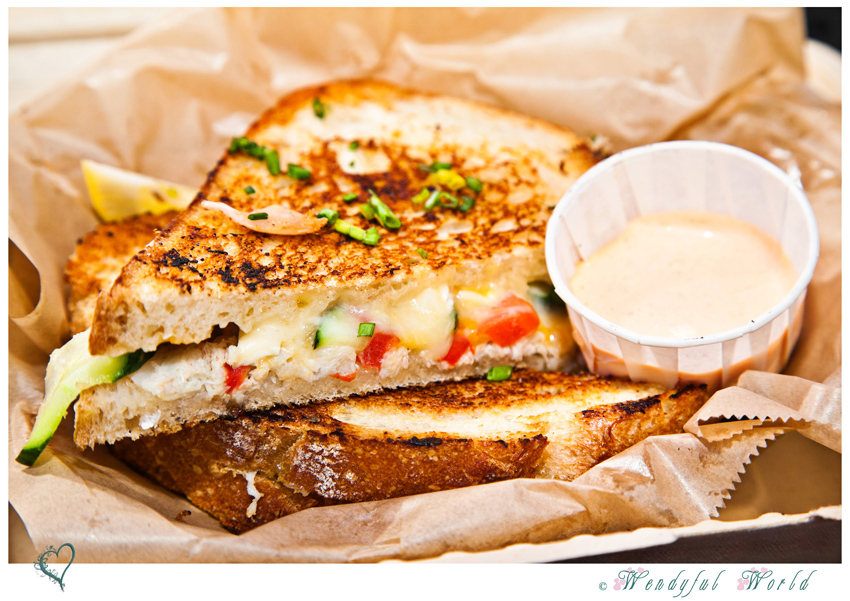 The Lobster Grinder was another favorite among SlapFish loyal followers.  The lobster was well-seasoned with creamy sauce.  The pickled veggie were pretty spicy and really kicked this dish up a notch.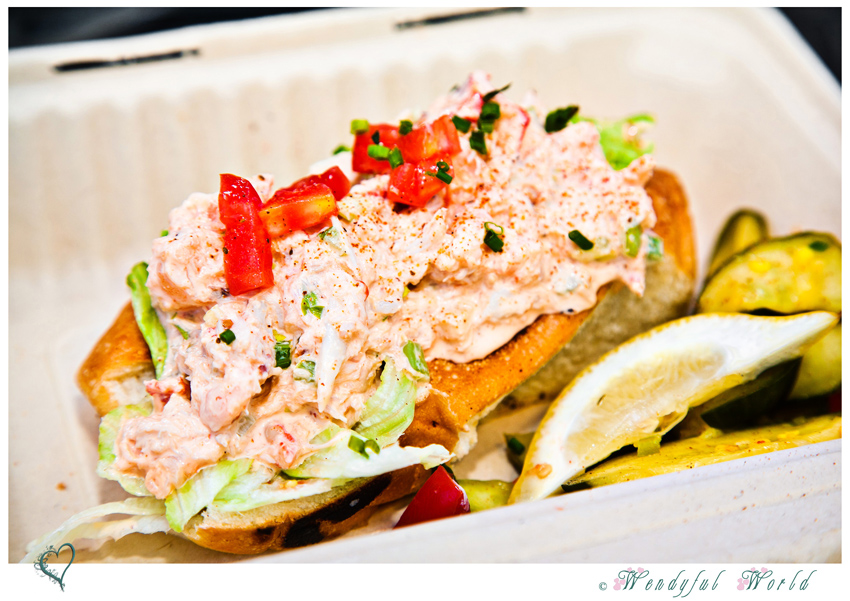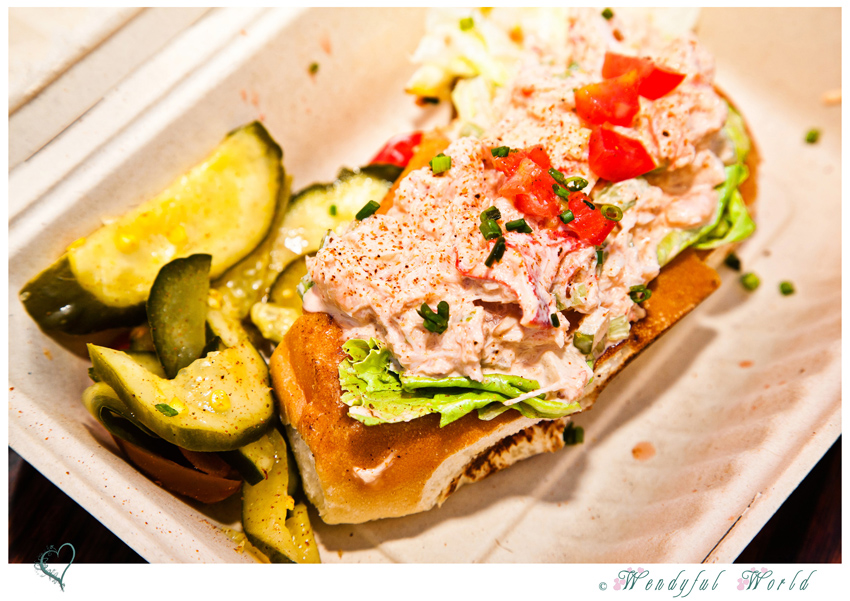 New on today's menu was the Grilled Tomato served on a bed of Virgin Cole Slaw.  Simple but delicious!  They were sweet and grilled to perfection.  The deep fried shallots gave the tomato extra zest.  I felt really good knowing I'm eating something not only tasty but healthy!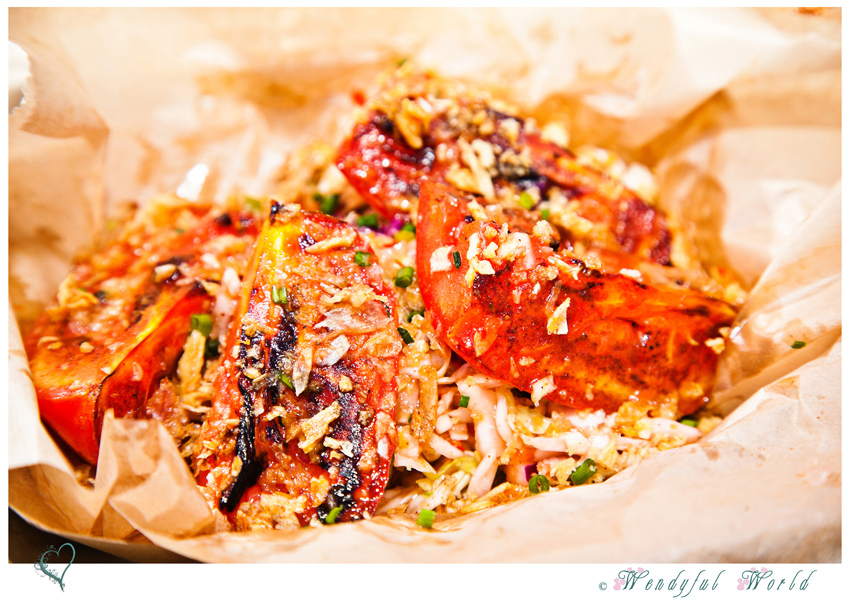 I also enjoyed the Fish Taco.  It was bigger than most fish taco I've had.  Instead of deep fried fish, this was made with fresh grilled fish.  I appreciate that the cabbage was seasoned instead of plain unseasoned one.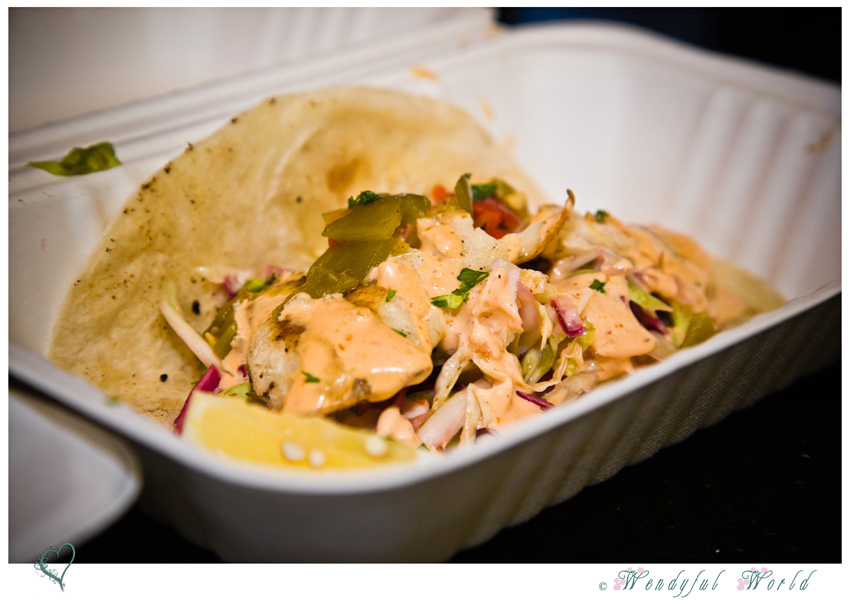 Chef Andrew constantly reinvents new items on the menu.  I really admire his dedication and passion, not to mention his friendliness.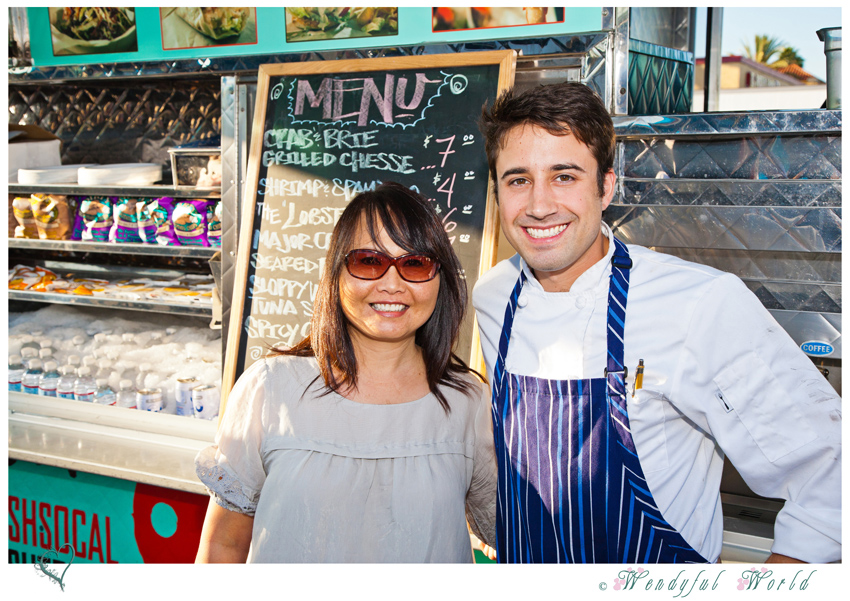 If you haven't tried SlapFish, look them up on their website for a location near you and go visit.  If you have but it's been awhile, it's time to go back again and say 'Hi' to Chef Andrew and his crew.