**************** P R E S S    R E L E A S E ****************
Modern Luxury Orange County presents its annual To Live & Dine event! Join us at Segerstrom Center for the arts for a night of delicious food, drinks, and fun! Enjoy culinary treats from some of the top restaurants in Orange County, peruse through beautiful vignettes designed by luxury home brand partners, enjoy signature sips and be entertained with special acrobatic performances.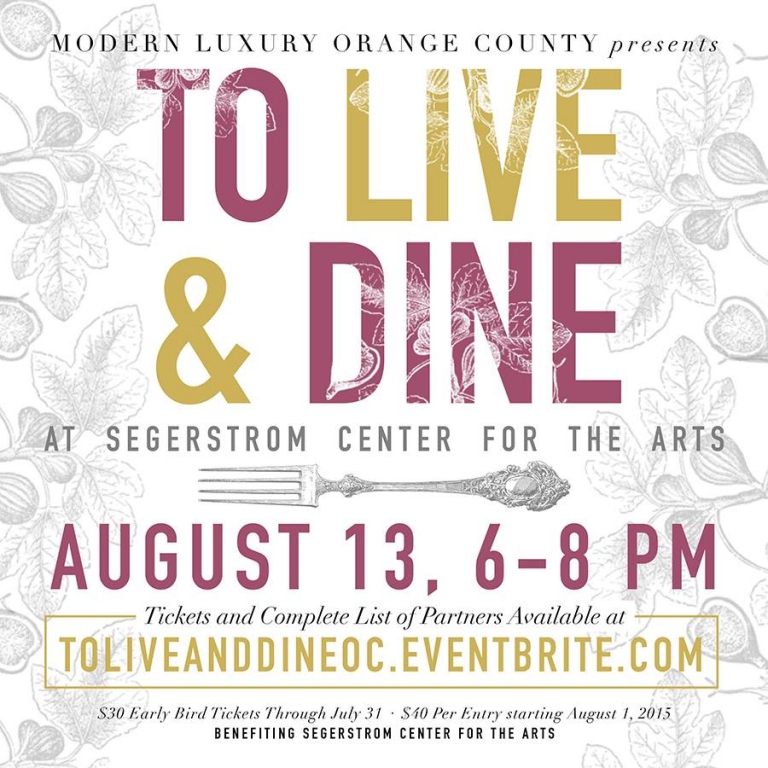 Ticket purchases benefit Segerstrom Center for the Arts. To purchase click here.
Modern Luxury Orange County is proud to feature the following partners at To Live & Dine 2015: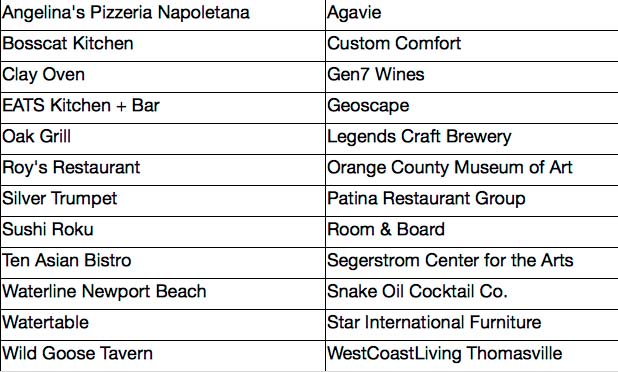 Special Acrobatic Performances by Julie Leigh, Joseph O'Mara and Kayvon Afsarifard.
ABOUT Modern Luxury Orange County:
As the premier luxury lifestyle magazine of the area, Modern Luxury Orange County is the source for the cosmopolitan reader of all things chic and au courant. Celebrating the best of the OC lifestyle, Modern Luxury Orange County regularly spotlights the latest spas, elite boutiques, emerging artists & designers, fashion trends, travel destinations, community events and more, delivering it all with genuine style and sophistication. Modern Luxury Orange County has a strong pulse in the luxury market in Orange County.