"Barsha Wines & Spirits is a wine tasting room in Manhattan Beach which specializes in small production wine, spirits and craft beer. Their food menu consists of small plates with a Tunisian influence, cheese and charcuterie boards and a retail section that celebrates artisanal and local products."   When I received the press release about Barsha Wines & Spirits' one-year anniversary celebration, I decided to check it out.
(Photos by Allen Taylor Photography)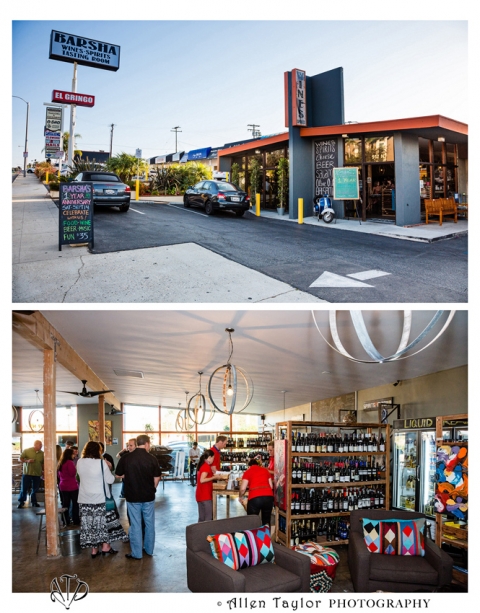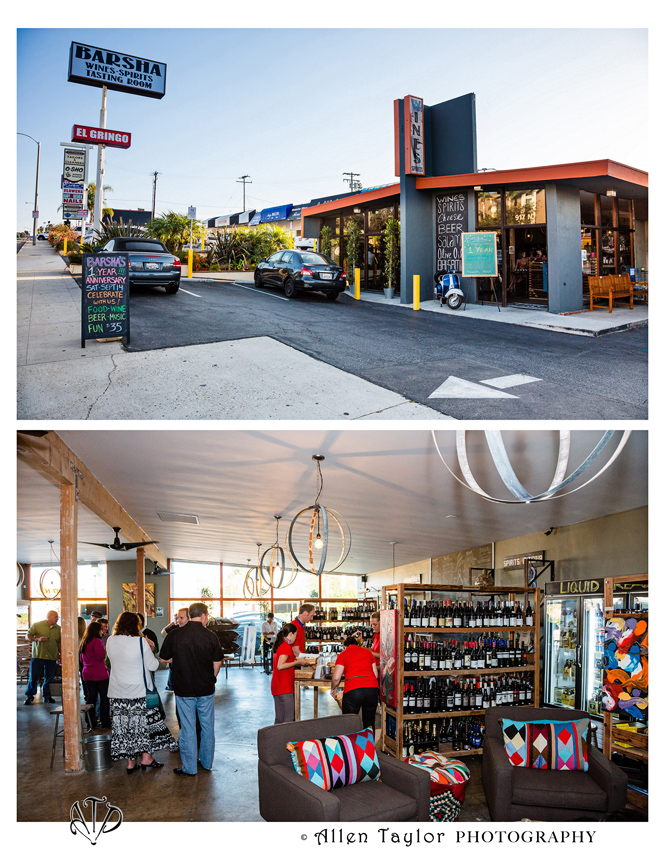 Located in a strip mall in Manhattan Beach, the wine bar has a rustic and vintage feel.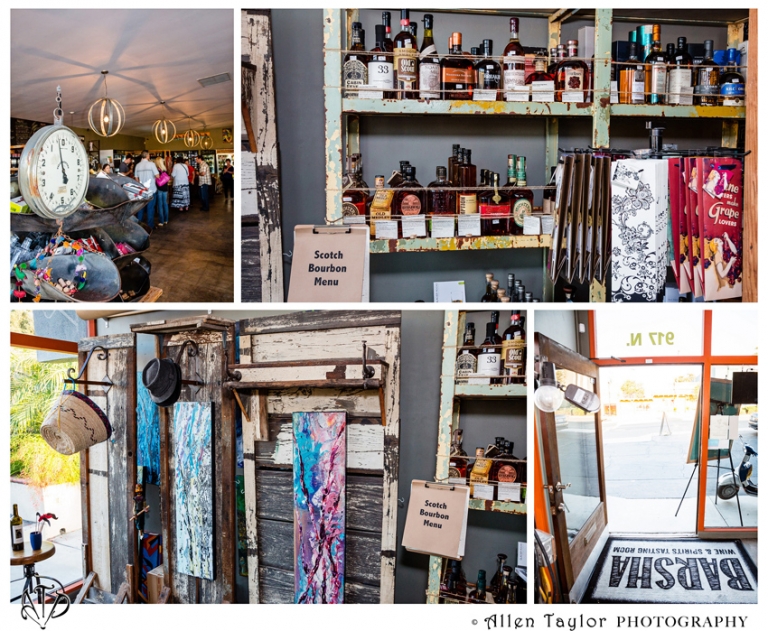 When we first arrived, the evening had just started.  Soon people came in groups and quickly filled up the space.  Everyone crowded around the tasting station.  I managed to try 2 different wines.  Unfortunately I could not remember the names of them because I couldn't really hear through the crowd.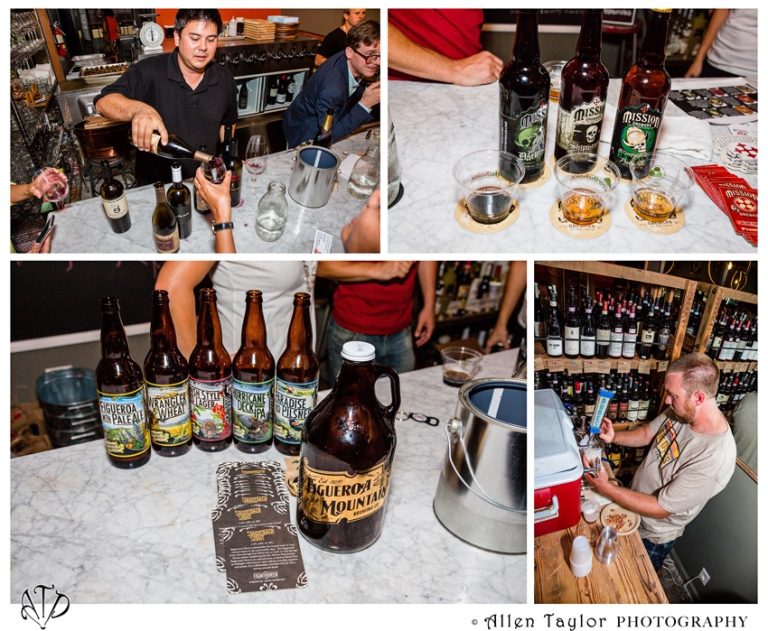 Doma Kitchen, a family-owned cafe located in Redondo Beach provided some tasty salads and sandwiches.  Chef Kristina creates a globally inspired menu prepared with fresh farmer's market ingredients.  Doma Kitchen is dedicated to support earth-friendly practices, always serving antibiotic free meat and poultry, and fresh seasonal items prepared to order.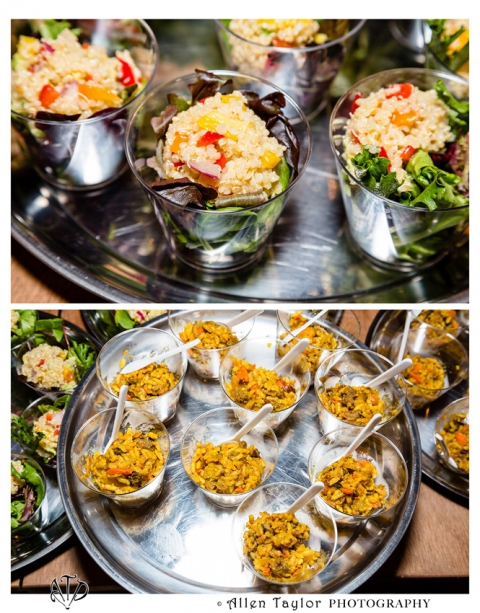 The Quinoa & Organic Mixed Greens Salad and Rice "Plov" were perfect small eats.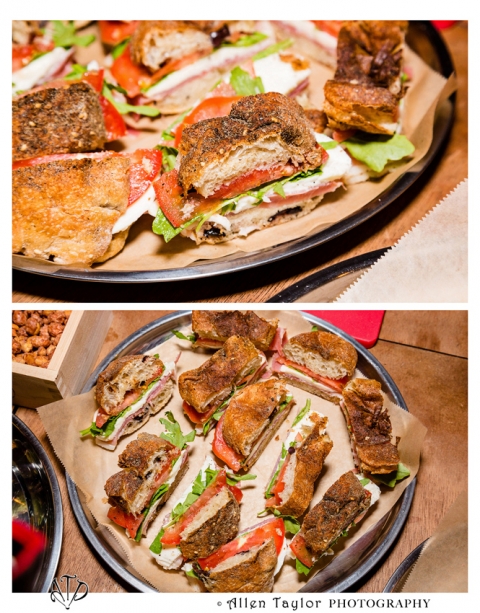 I really enjoyed these sandwiches as well.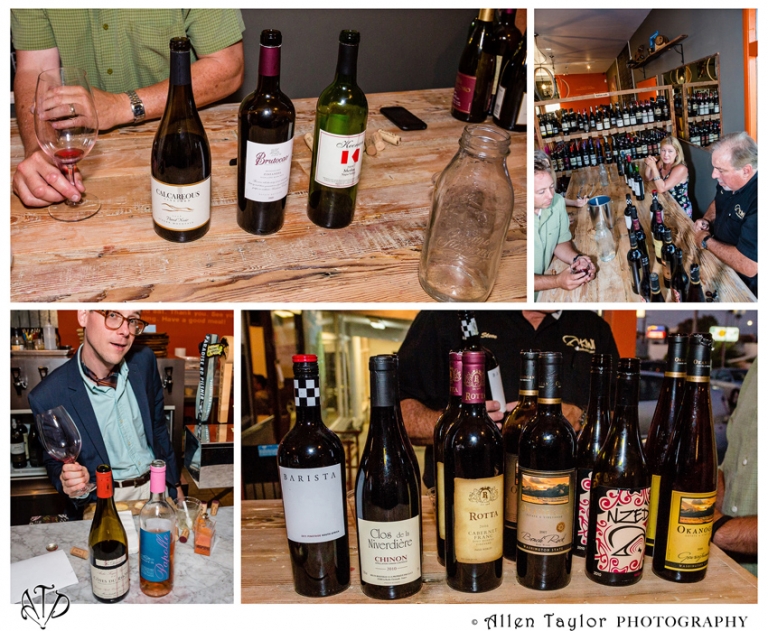 Allen managed to squeeze in among a sea of people to snap these pictures of the wine and beer for tasting.  I couldn't begin to name them so I guess you will just have to visit them to find out what all they have in the shop.  I got to talk to quite a few guests who are regulars at Barsha's and they all say it's one of their favorite wine bars to visit.
Additional food was served by Made by Meg.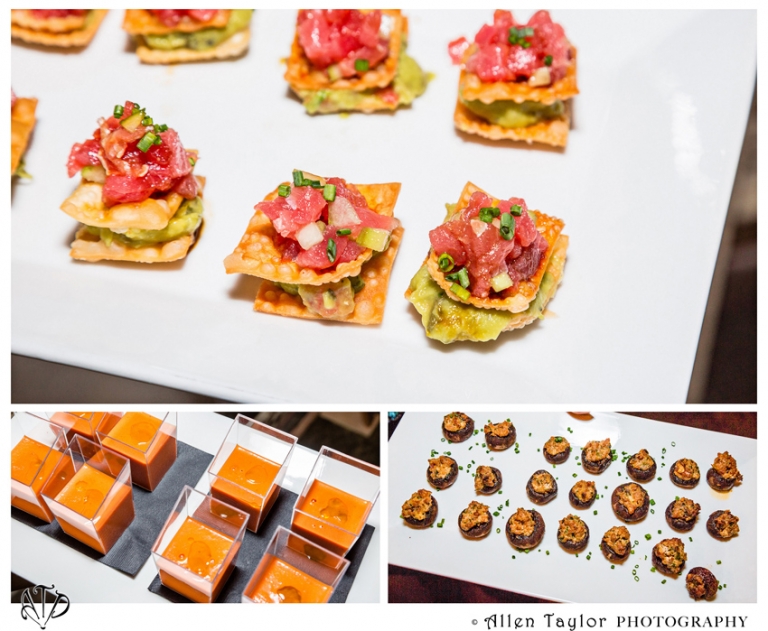 Ahi Tuna Tartar with Asian Guacamole on Hand Fried Wontons, Summer Tomato Bisque Shooters with Avocado Oil Spicy Sausage, and Walnut and Herb Stuffed Cremini Mushroom.  People were grabbing these as they came out of the kitchen.  Poor Meg and her helpers couldn't make them fast enough.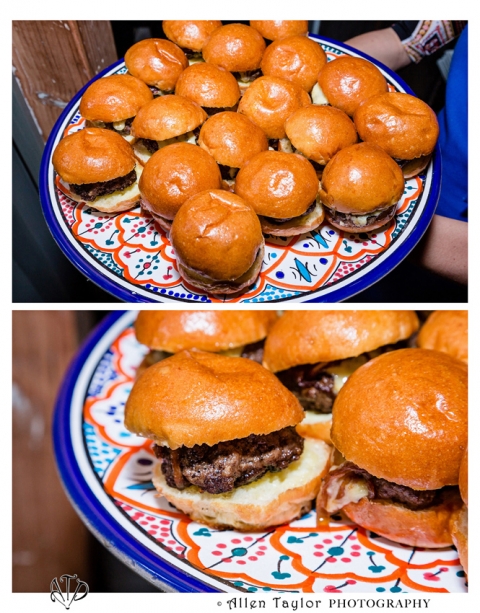 These Beef Sirloin Sliders with Aged White Cheddar and Caramelized Onions on Brioche Buns were definitely the star of the night.  I had 2 but I could probably eat 5 of them because they were so good.  I had to refrain myself because there were so many guests.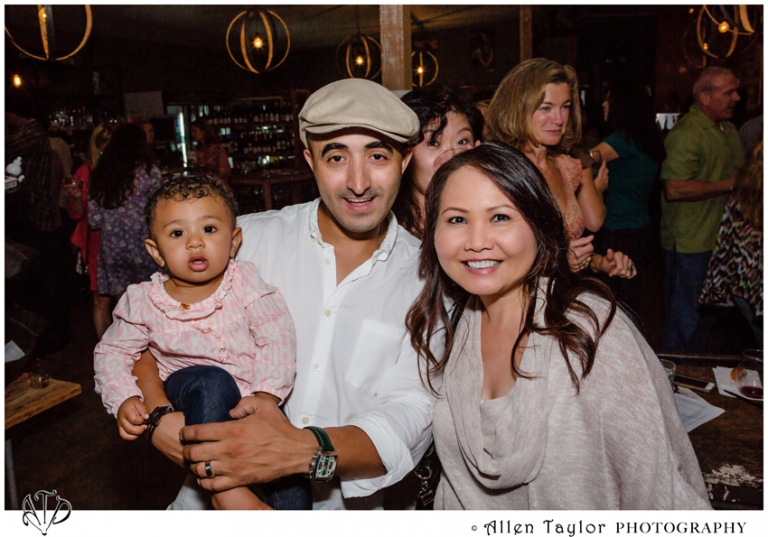 This is Adnen, owner of Barsha, and his adorable daughter.
Barsha offers wine enthusiasts 2 wine club memberships.  As a member, you will enjoy the following benefits:
Two bottles of wine every month from a vast array of regions!
Tasting notes and food parings for all wines!
1st dibs on all winemaker events!
20% off all wine events, wine flights, and food in tasting room!
5% off all retail purchases including wine, spirits, beers, gourmet food products…and more!
Barsha regularly hosts wine tasting events.  For the upcoming events, check them out on Facebook.  If you're interested in hosting your private event, give them a call, too.  Happy wine tasting!
Barsha Wines & Spirits
917 N. Sepulveda Blvd
Manhattan Beach, CA 90266
(310) 318-9080