Located in Newport Beach at the Crystal Cove Promenade, Tamarind of London is one of the most chic and elegantly appointed Indian restaurants I've ever visited.  I love the ultra modern decor with warm rich color.   The staff always makes you feel special with warm and friendly service.   This is a restaurant that not only do you go for great tasting food but also for the wonderful ambiance.
(Photo Credit:  Allen Taylor Photography)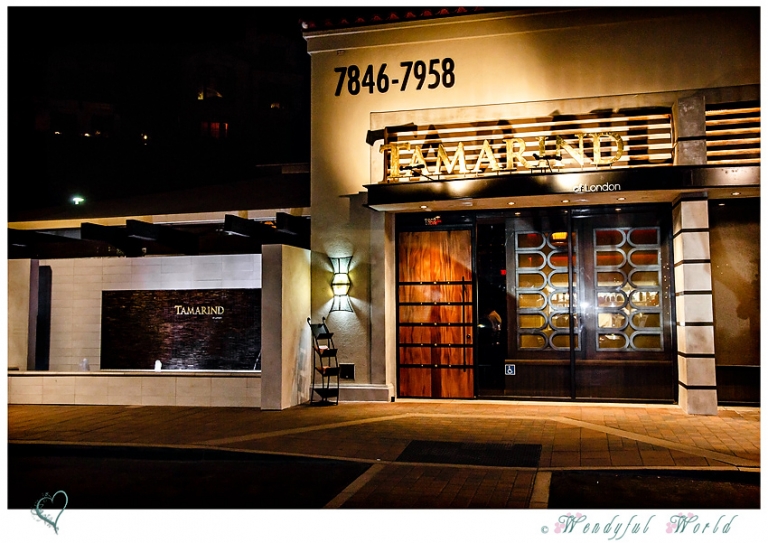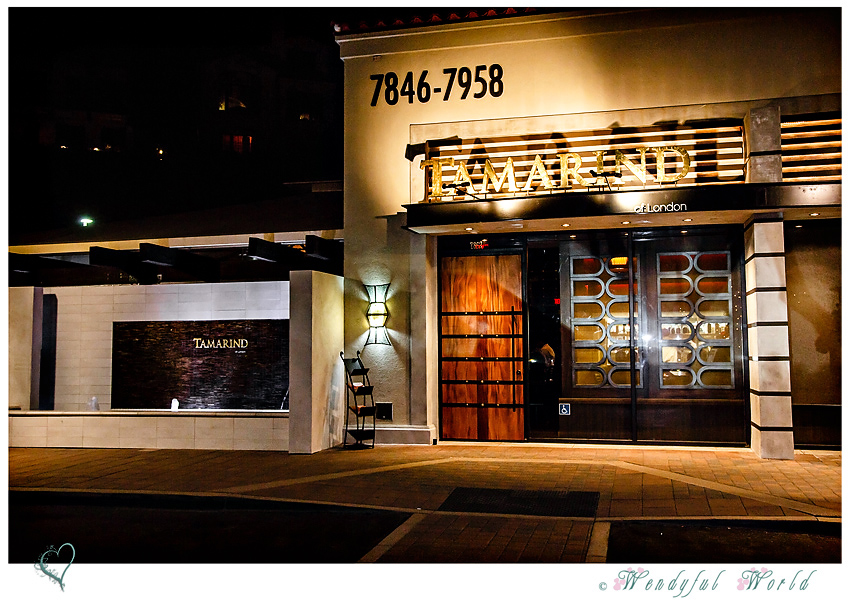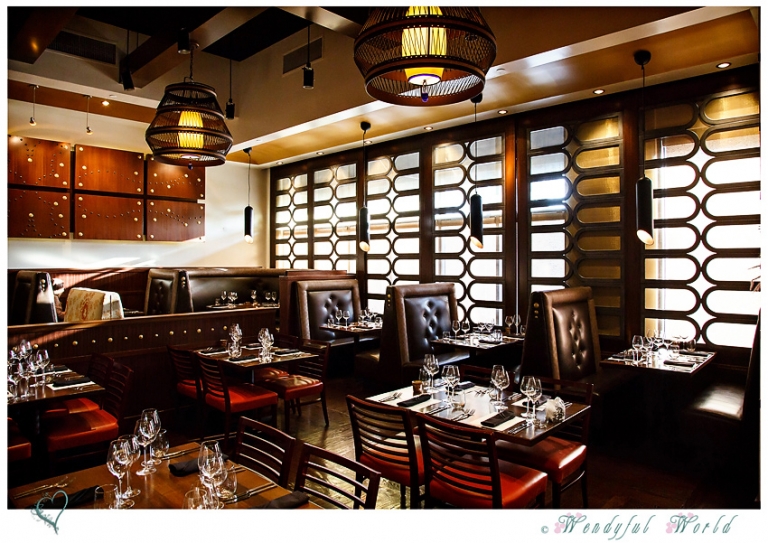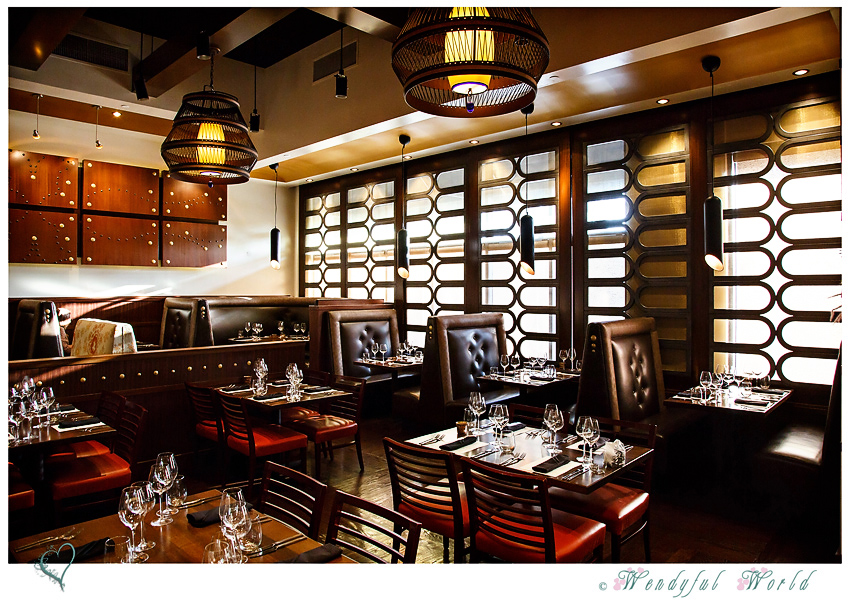 Under the management team with executive chef, Alfred Prasad (middle), the restaurant in London has recently received it's 12th Michelin Star!  (A BIG congratulations to the awesome team! )  The Michelin star is extremely coveted, so you know when you come here, you are in for a treat!  Tamarind of London uses locally available fresh and sustainable food in creating classic India dishes as well as new fusion cuisine.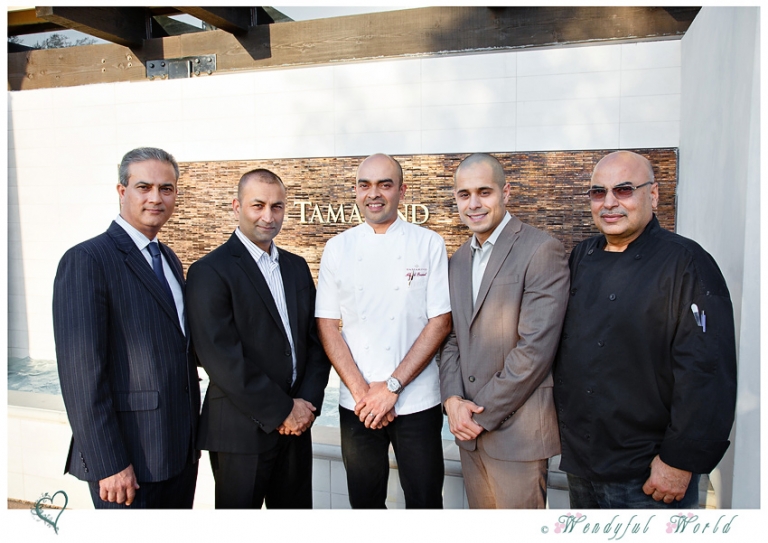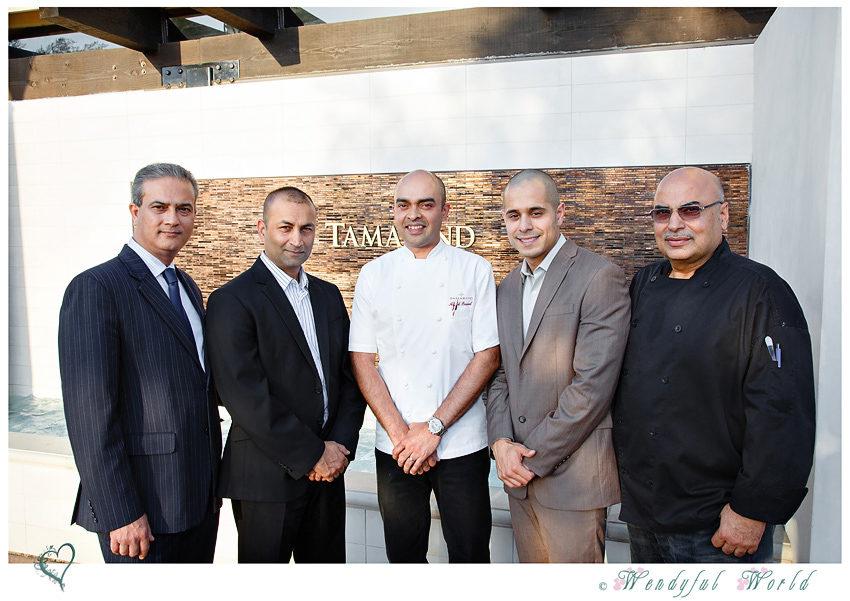 Bartender Shanti shakes up some mean drinks!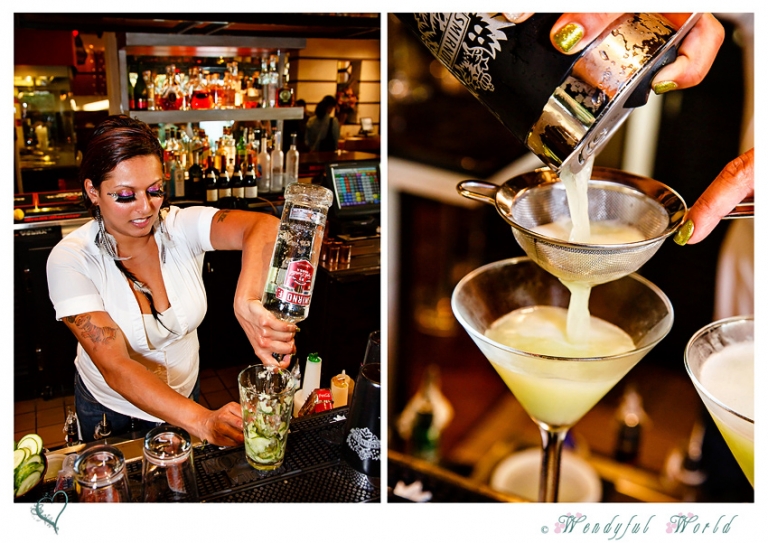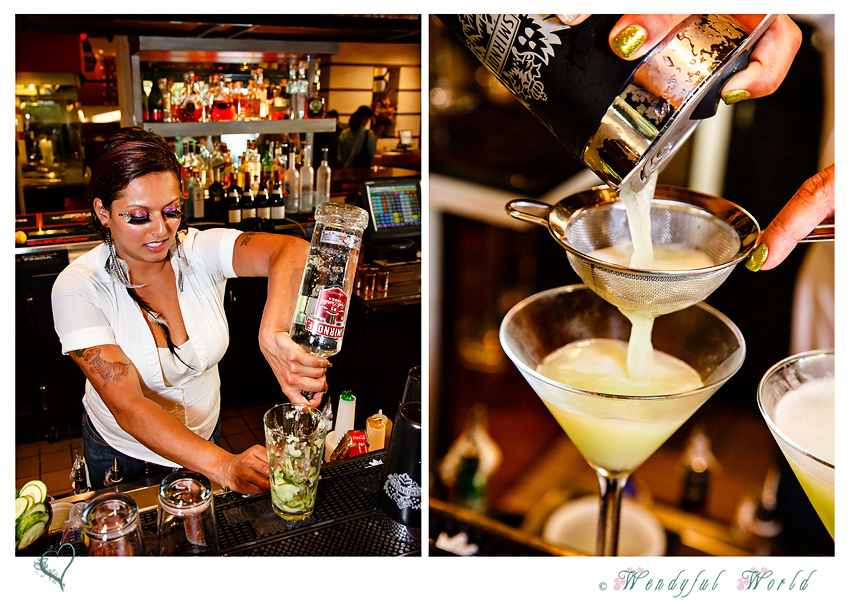 Luckily for light drinkers like me, there are always Lassi and non-alcoholic Mango Mojito!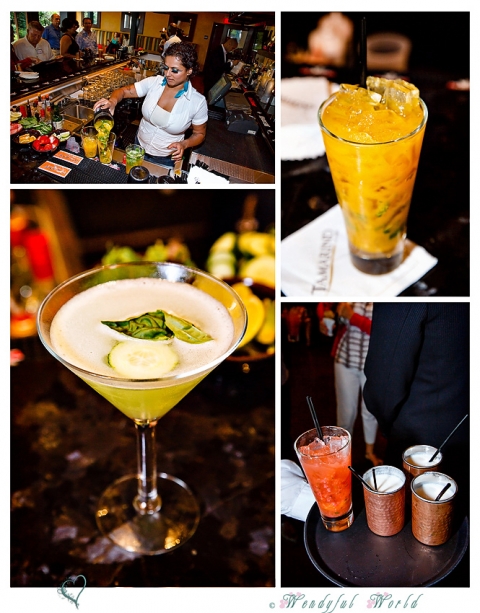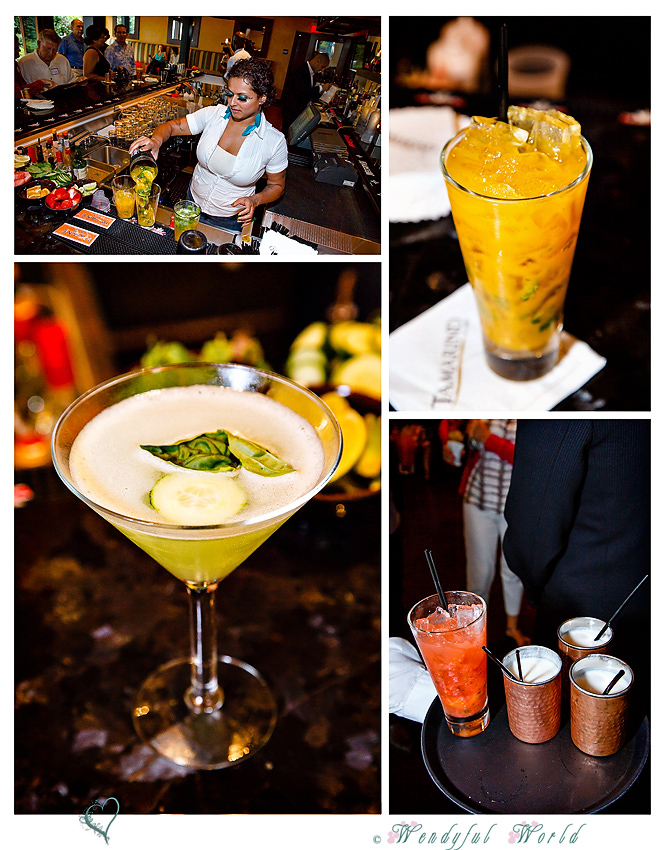 The Naan's are freshly made per order and cooked in the open kitchen in the circular tandoor oven as as the Tandoori Kebabs.  I've never seen this and I felt like I was watching artists baking their arts!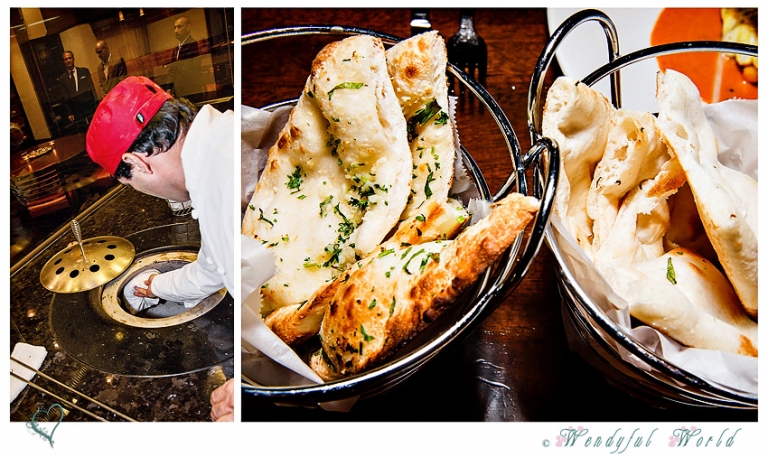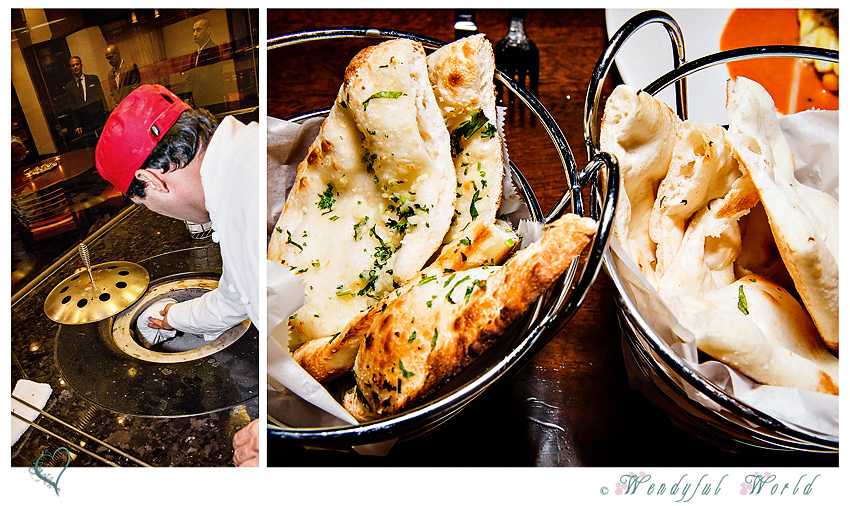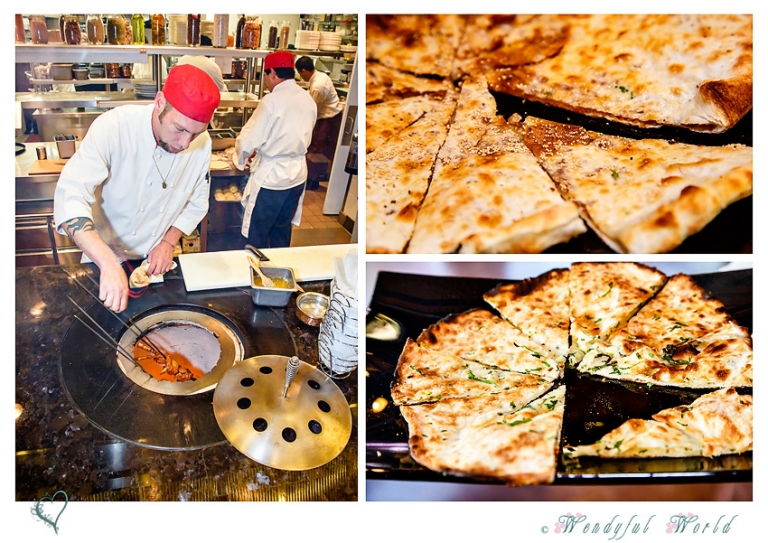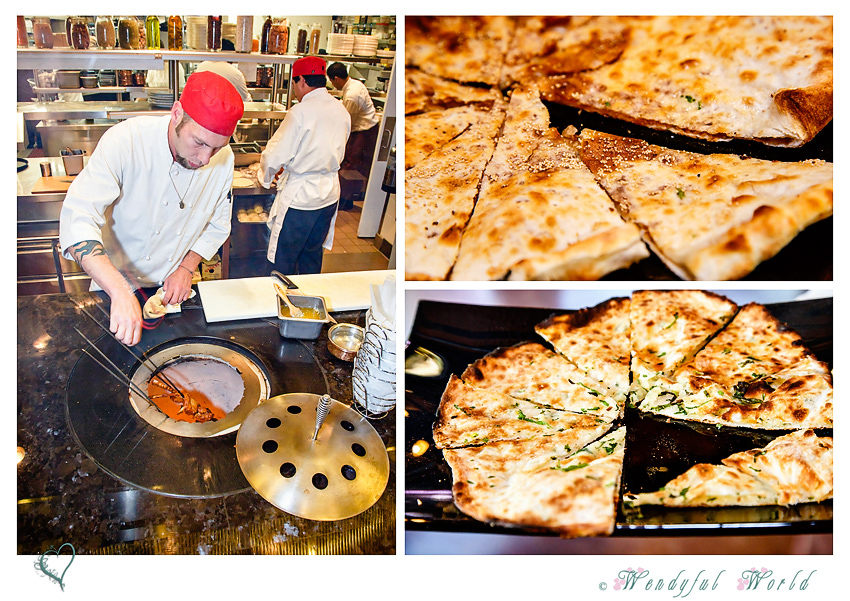 During a media event, some samples were served; among them were Salmon Cake (upper left), Chicken Tikka (upper right), and Sausage (lower left).  The Chicken Tikka was my favorite.  Tender and flavorful in each bite!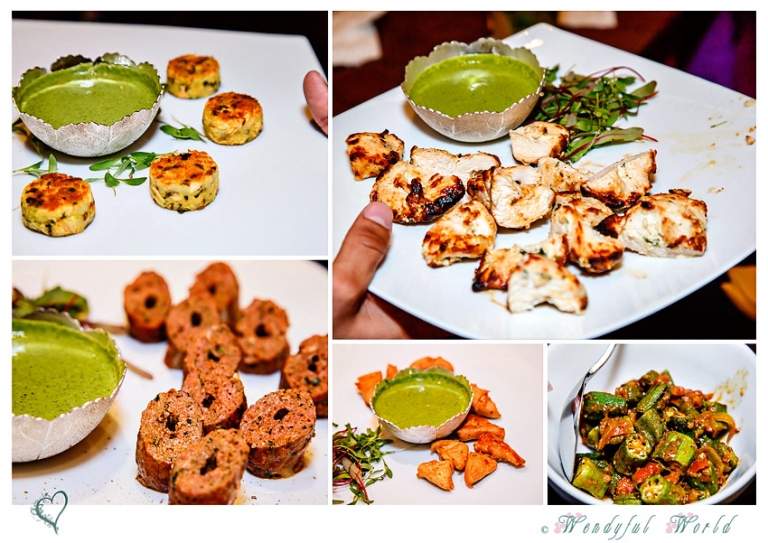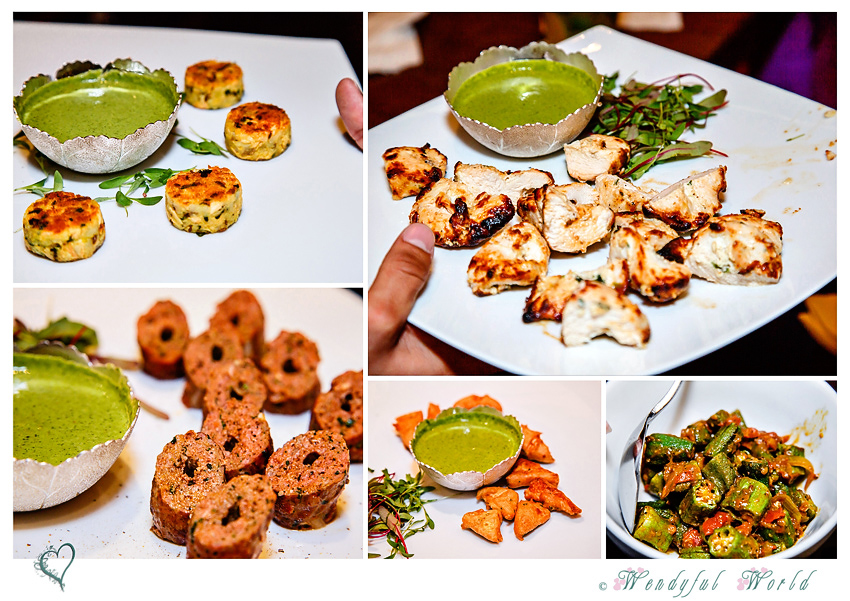 What makes a great Indian dish?  It's all about the spices.  Every dish we tried, it was as authentic as it gets.  The spices were pungent without being over powering.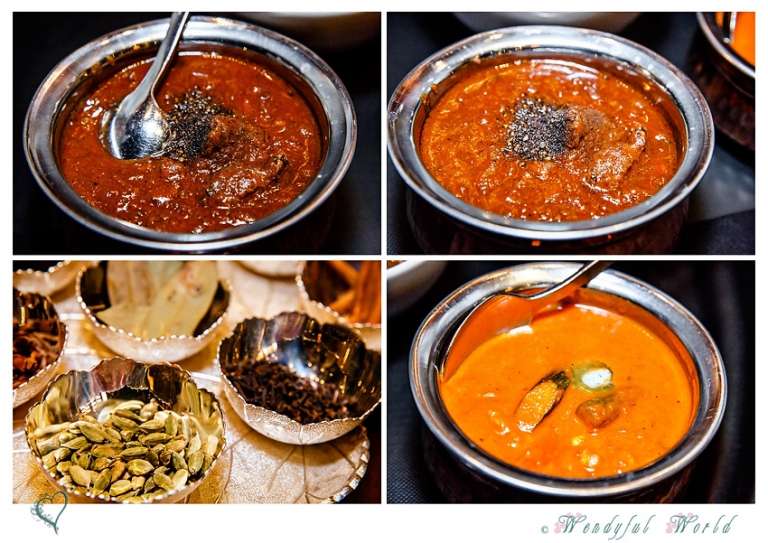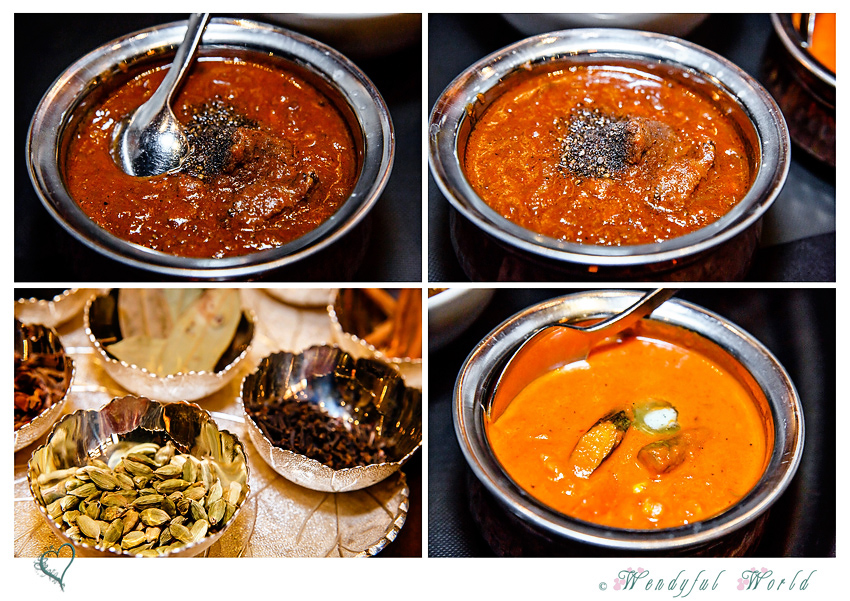 On this particular night, Chef Prasad designed a Prix Fixe Menu which started with Mango Salad and Soft-Shell Crab.  Oh my goodness, may I have 1/2 dozen of this lightly crusted with coconut, fennel, coriander seeds baby crab?  The Mango Salad (toasted walnuts, coconut, honey-pepper dressing) was a nice compliment to the deep fried crab.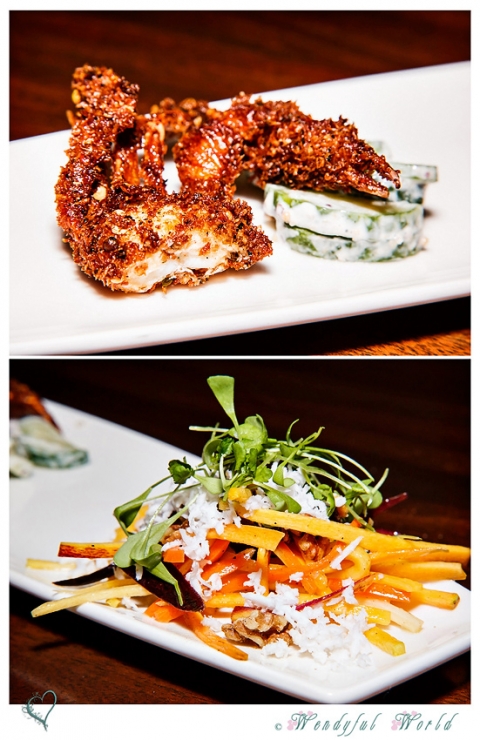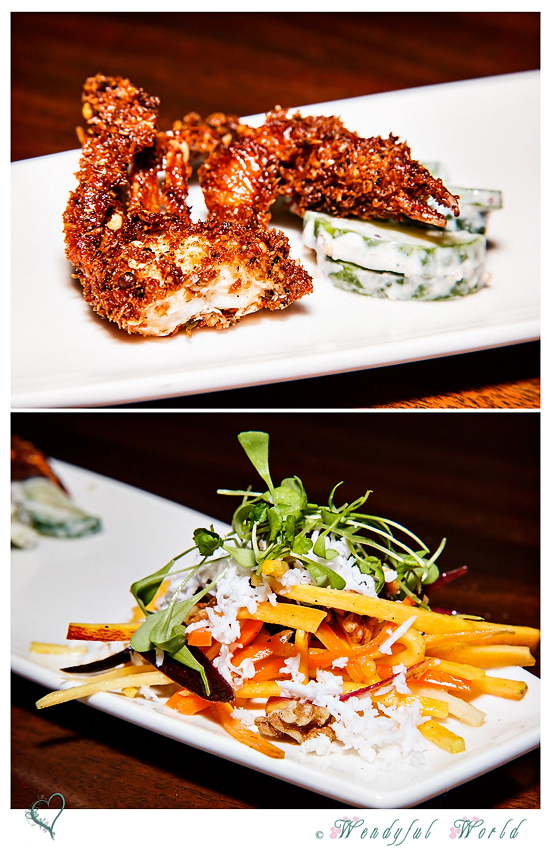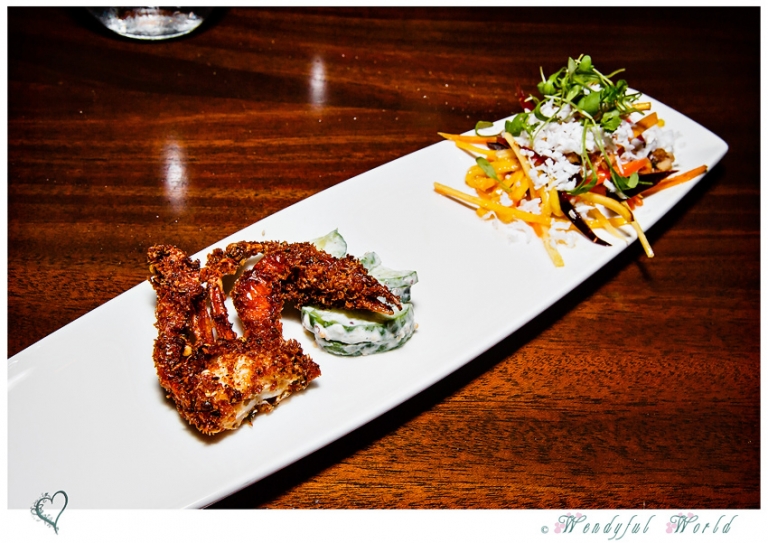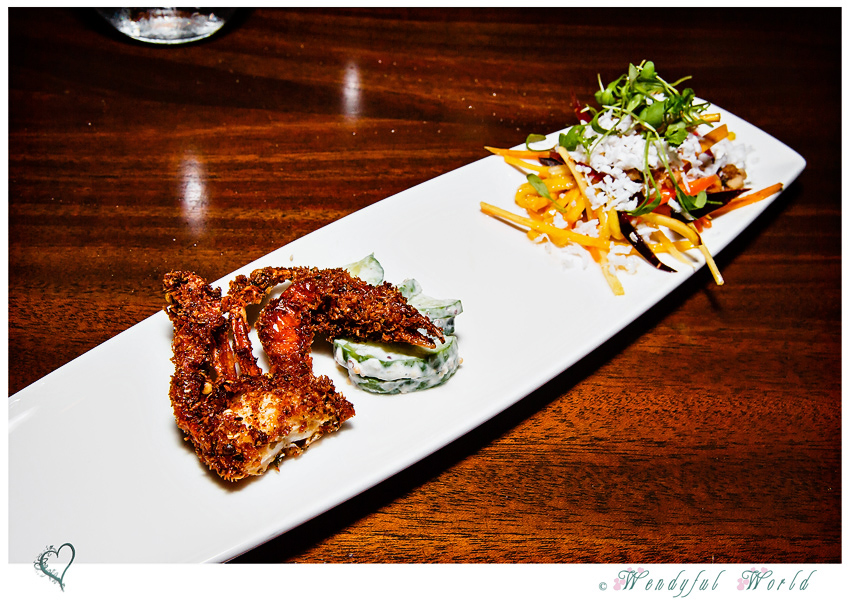 The main dish was the Pan-grilled Sea Bass (with fine beans, raw mango, tomato, curry leaves, coconut).  It was tender and buttery.  I highly recommend you try this when you're here.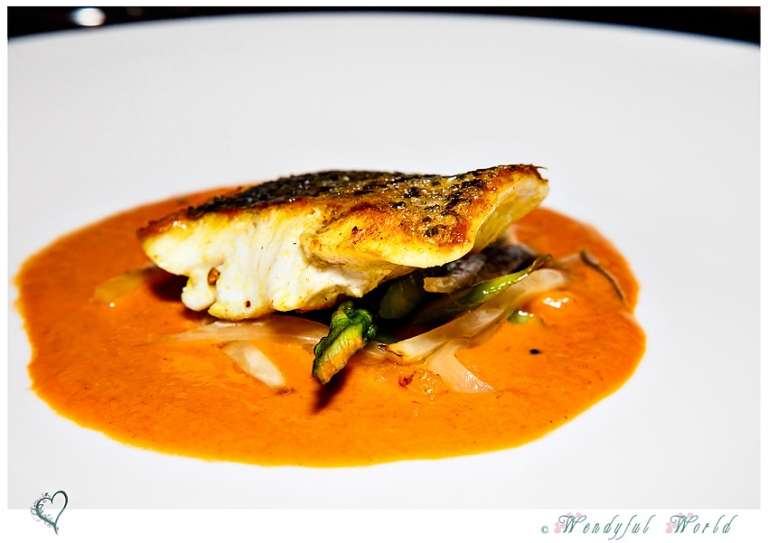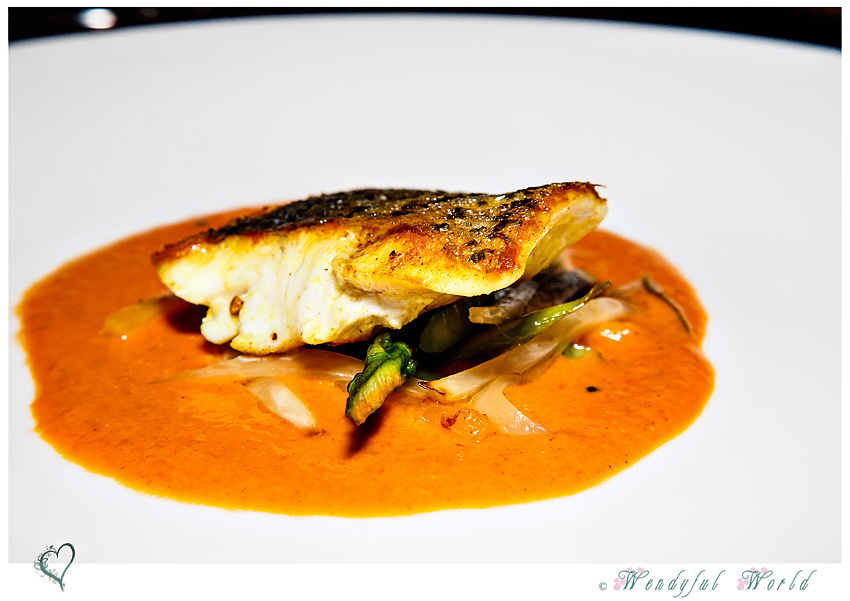 The sides were Yellow Lentils(cumin, ginger, turmeric, tomato, cilantro), Smoked Eggplant (garlic, red chili, turmeric, cumin, cilantro), and Steamed Basmati Rice.  While the Yellow Lentils was a little bitter, the Smoked Eggplant's sweetness balanced it out.  I had them with my Naan and really enjoyed them.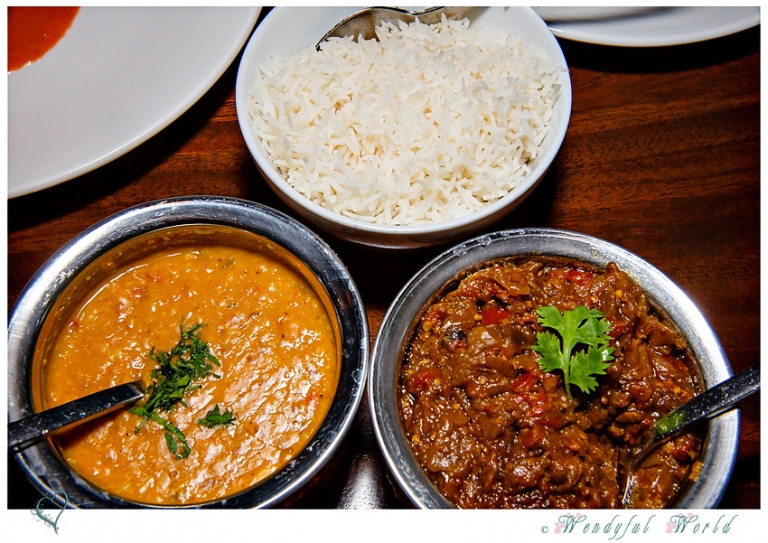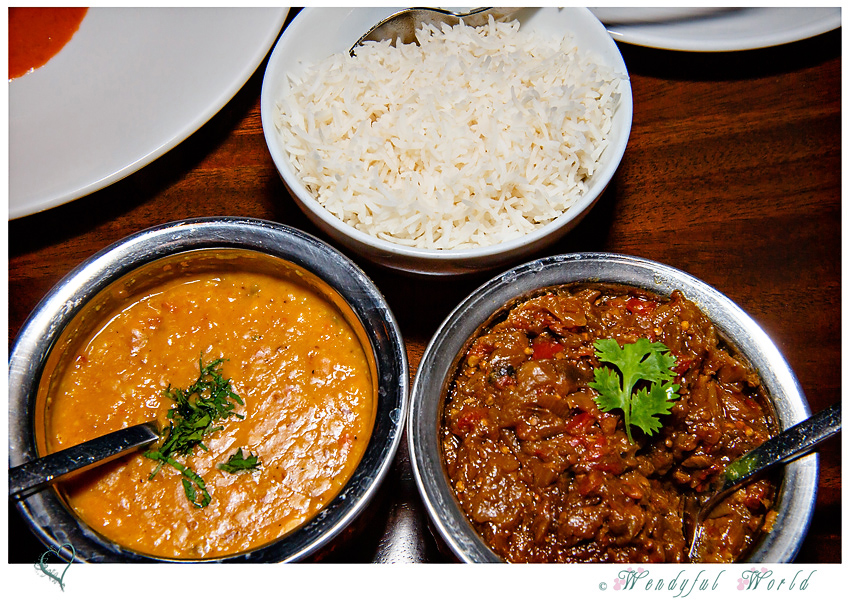 Dessert was fantastic and a perfect ending to a lovely meal!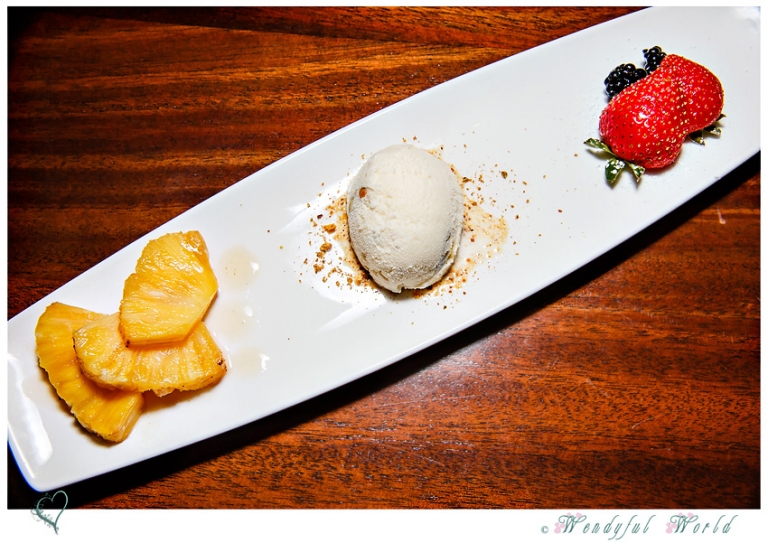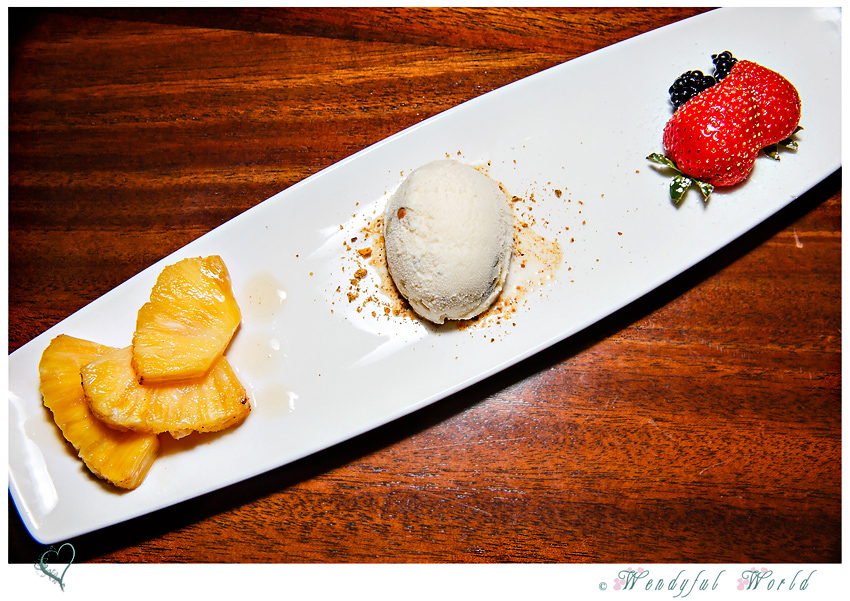 It was such a pleasure to have met the Executive Chef, Chef Prasad who now oversees both the Newport Beach and London locations.  Great seeing Kristin, managing partner Groff-Hinman, Inc., again!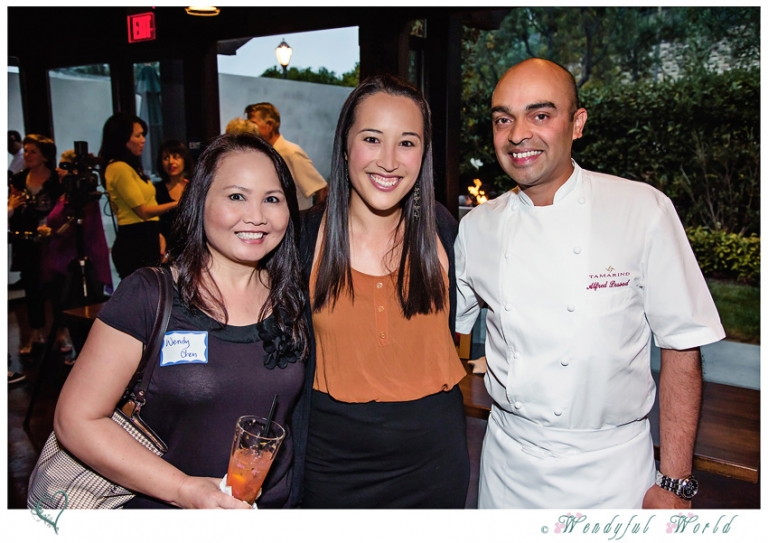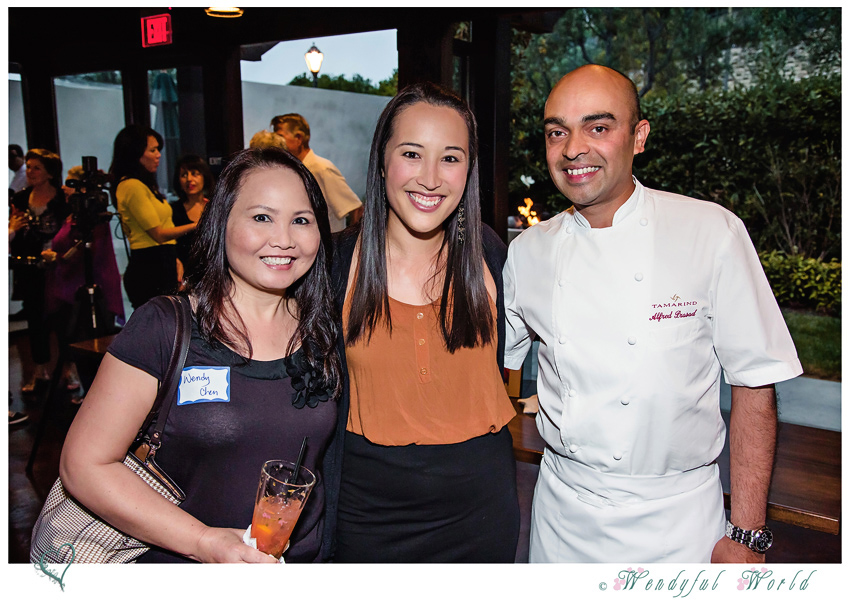 If you're looking for a great Indian restaurant to go to, search no more.  Make a reservation at Tamarind of London.  I know you will enjoy your special dinning experience as much as I did.
Tamarind of London
7862 East Coast Highway
Newport Beach, CA 92657
(949)715-8338