Twenty years ago on July 3rd, I woke up with a bad cramp.  Finally after all the terrible morning sickness, water retention, backaches, the baby was ready to come meet the world!  I hurried up and showered and headed to the hospital.  Thankfully, the second time around, it didn't take long for the baby to be born.  When the doctor handed me the baby, my first thought was 'OMG, he is beautiful!'.  My son, Alex, was truly a beautiful baby who has now grown into a handsome young man.  And I couldn't be prouder as his mom!
When I tell people he is a perfect child, most think I exaggerate.  But it's the truth.  Alex has never thrown a tantrum or talked back.  I rarely have to discipline him because he almost never get into trouble.  When his grades went down, I'd take away his video game privileges and he didn't put up a fuss.  He'd study (harder) every night until he picked up his grades and then came to me to ask if he could play games again.  It was that easy.  I am also very grateful that I didn't have to deal with the typical teenage problems with him.  Raising a child has many challenges, but when I think about Alex, I can't help but smile.  He is truly a blessing in my life!
I loved taking him to outings because I never had to worry about him throwing a fit because I didn't want to buy him a toy or didn't want to leave the park after play.  Even at the age of 4 or 5, he enjoyed watching scenery instead of going to an amusement park.  But the interesting thing about him was that while most kids want to vacation forever, he'd ask 'When are we going home?' after 3 days.  I asked him 'Don't you enjoy your vacation?' He said 'Yes, but I miss home.'  I can only hope one day when he has his own family that he'd still miss his old home enough to come visit.  🙂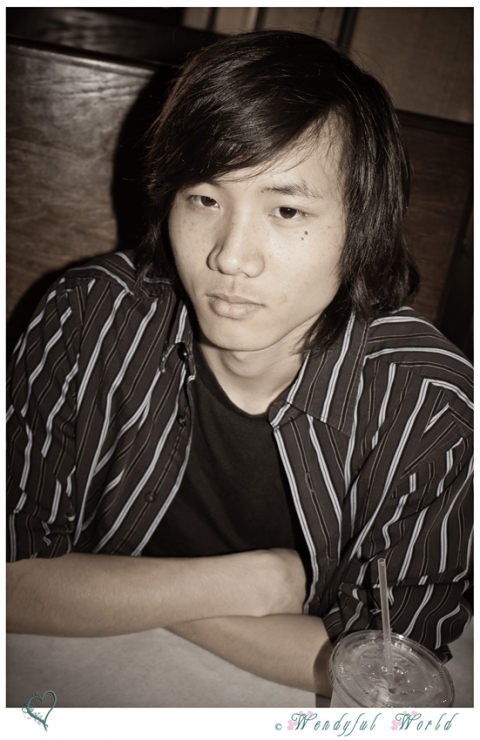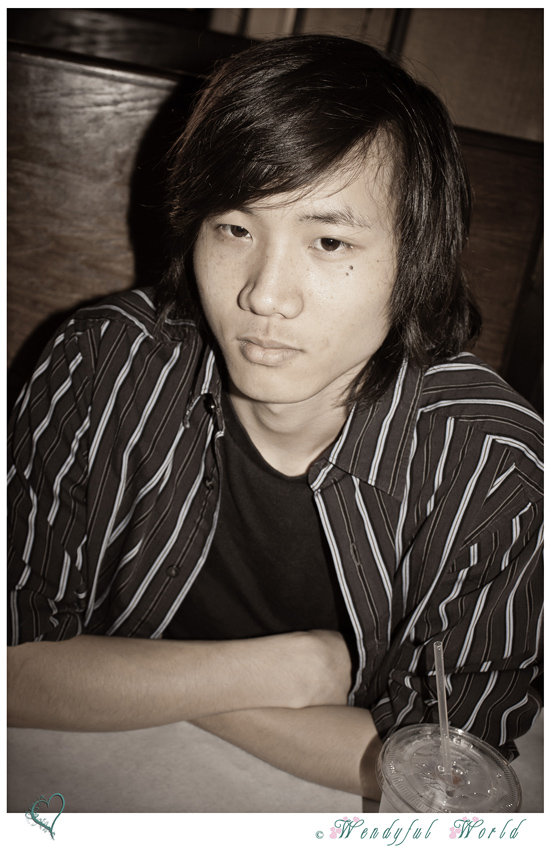 Alex loves seafood, particularly King Crab Legs.  I've never been to The Boiling Crab, so I decided to take him here.  You can easily pass the restaurant and miss it as it is located in the back of Euclid Retail Center.  The interior is much bigger than it looks from the outside.  It's is also decorated in ocean theme with a huge shark hanging on the ceiling and lighthouse by the entrance.  I think it's pretty cool.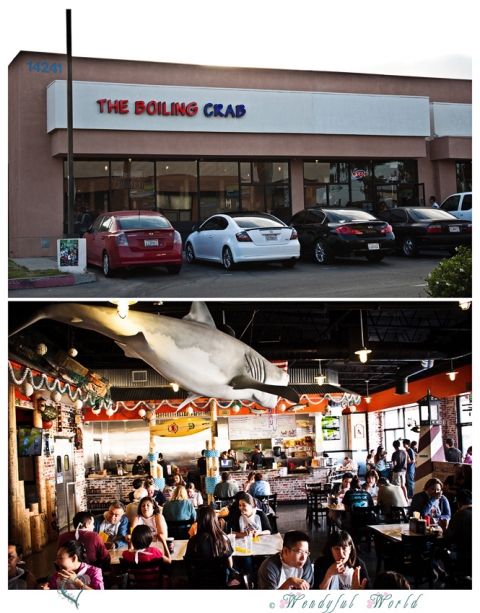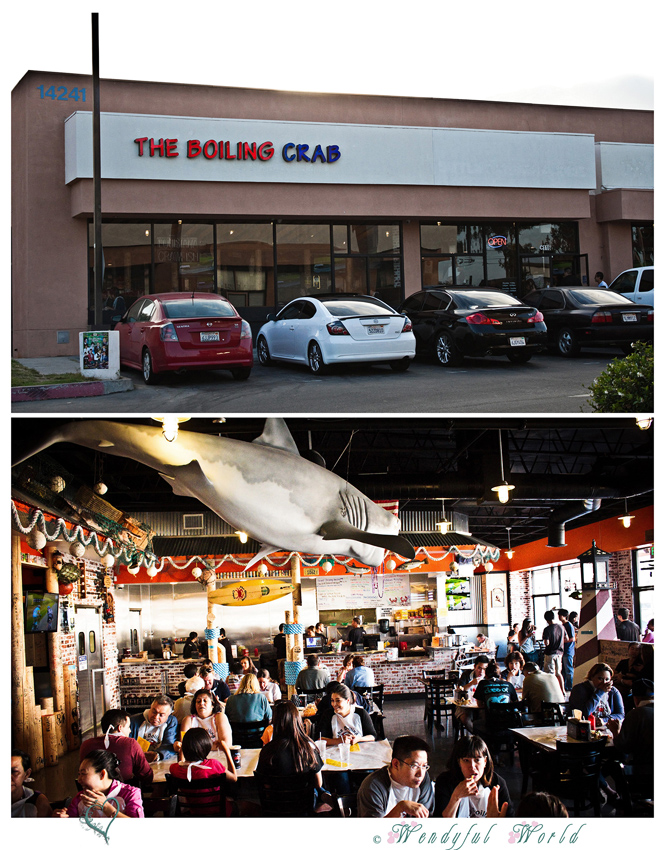 You knew you were going to get messy when they placed a big sheet of plastic table cloth on the table and threw down a buckets of lime wedges and tie a bib on you!   Bring on!
We ordered the Fried Calamari and Sweet Potato Fries (not pictured) to start with.  The Fried Calamari tasted like it was reheated instead of freshly made.  The Sweet Potato Fries were pretty average, too.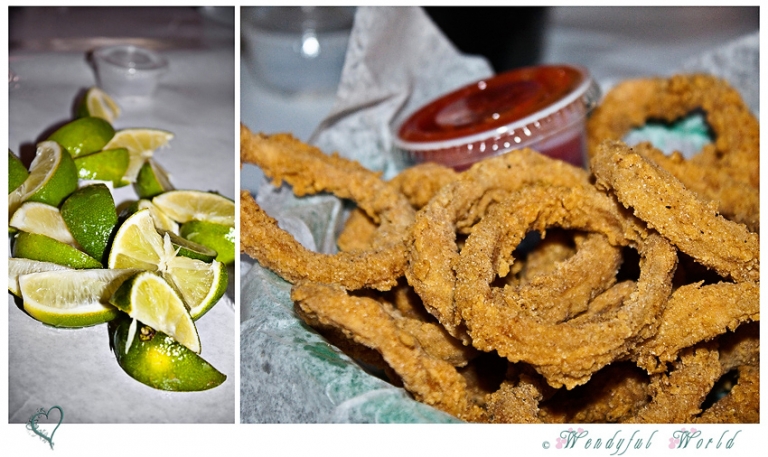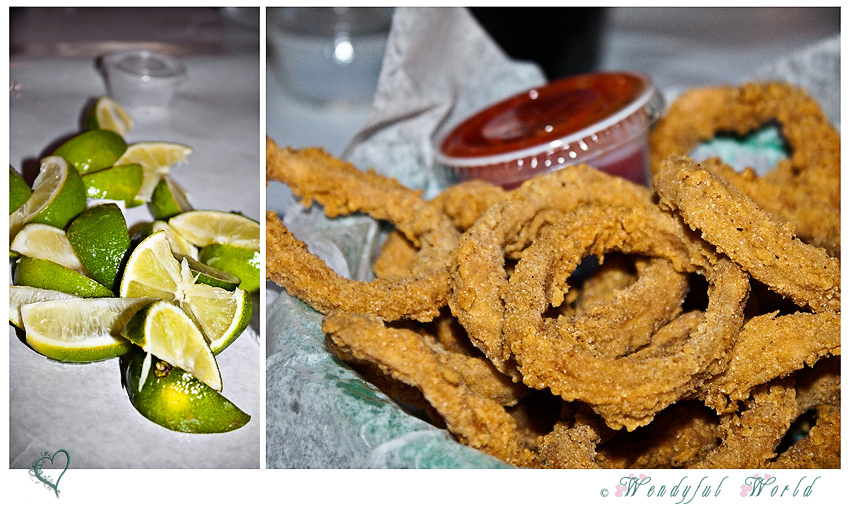 Our main seafood feast consisted of Shrimp, King Crab Legs, Corn, and Sausages in medium spicy whole sha-Bang seasoning (Rajun Canjun, Lemon Pepper, and Garlic Butter).  I really liked the seasoning and the medium spicy built on as you eat but not hot enough to burn.  The shrimps were plump and sweet and king crab legs were meaty.  The sausages were on the saltier side.  Overall it was delicious!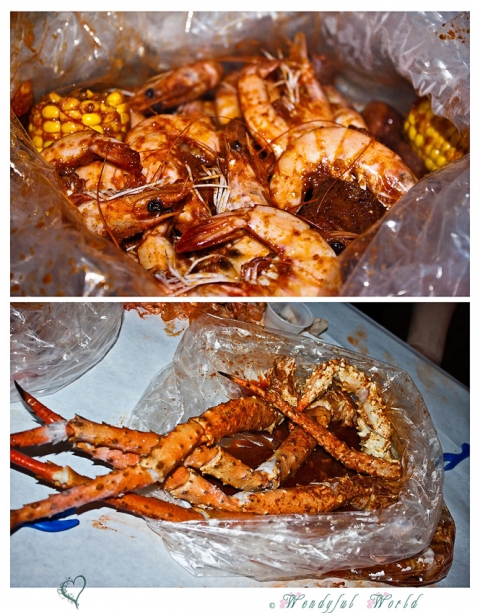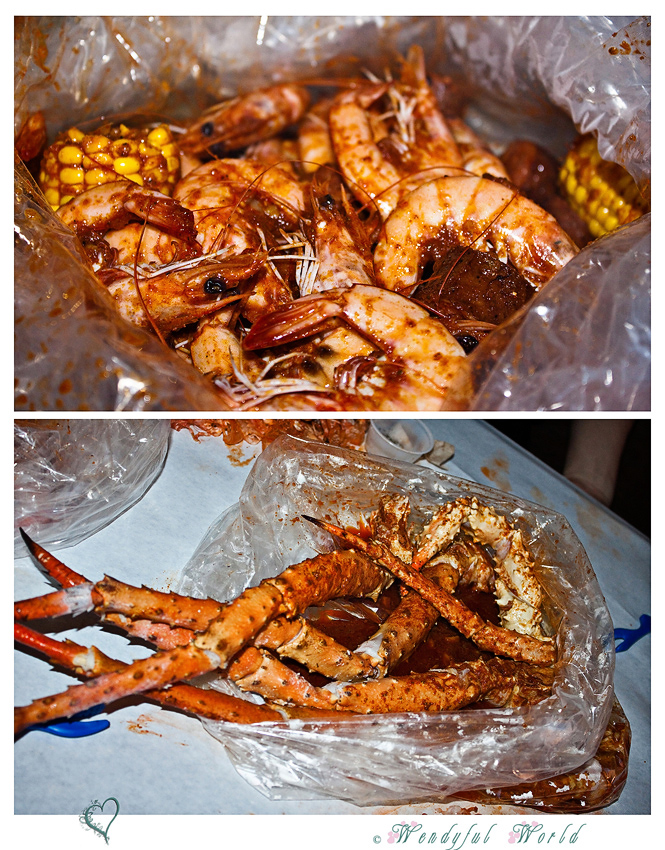 The aftermath and death row of shrimp (heads).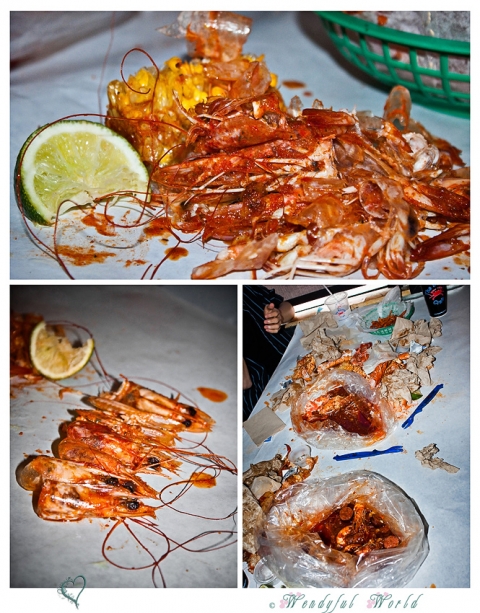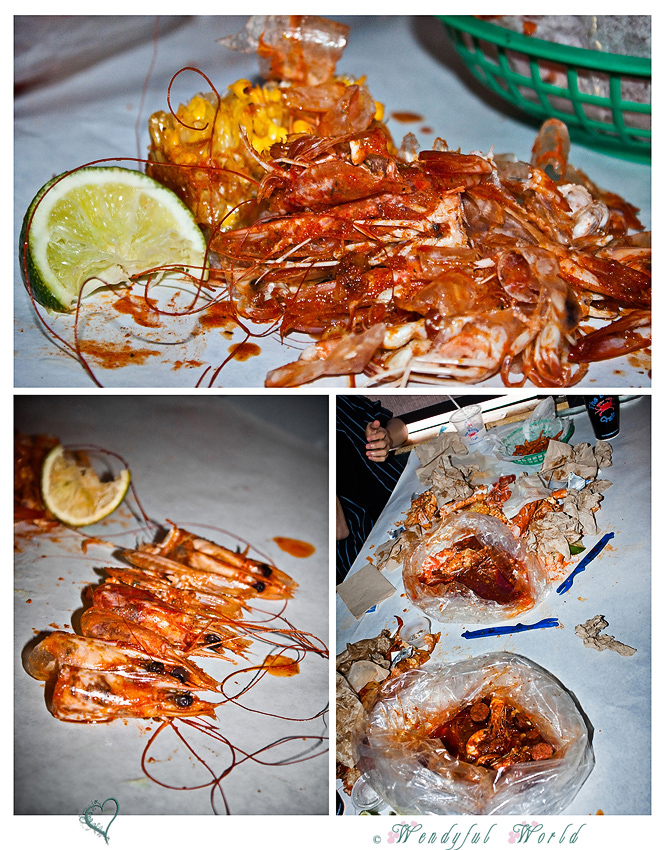 Alex hates the camera, so here are a couple of rare pictures of Alex with dad and sis.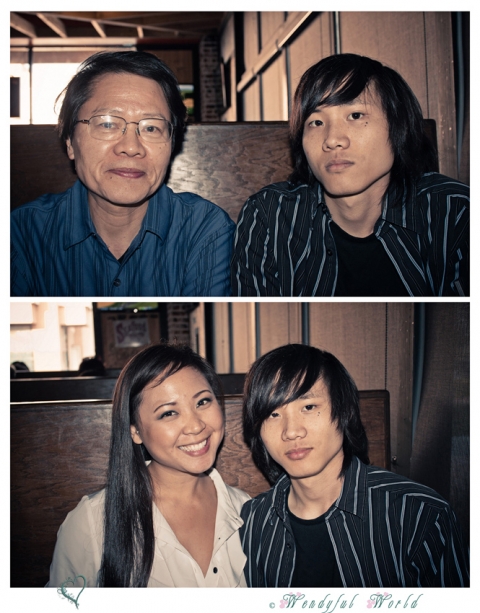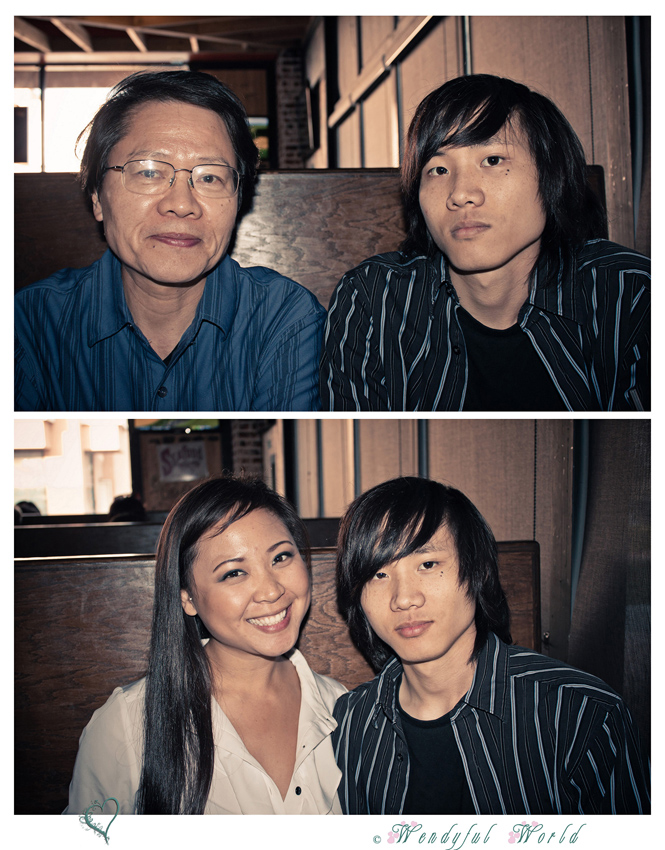 Everyone is kind of on a diet right now, so we got Alex a small cake.  I hope he made a good wish before blowing out the two candles (one for each decade 🙂 ).  HAPPY BIRTHDAY, my dear son!  I hope you continue your journey with hard work and persistence.  I know you will be successful in whatever path you choose.  I love you so very much and I wish you all the success and happiness in life.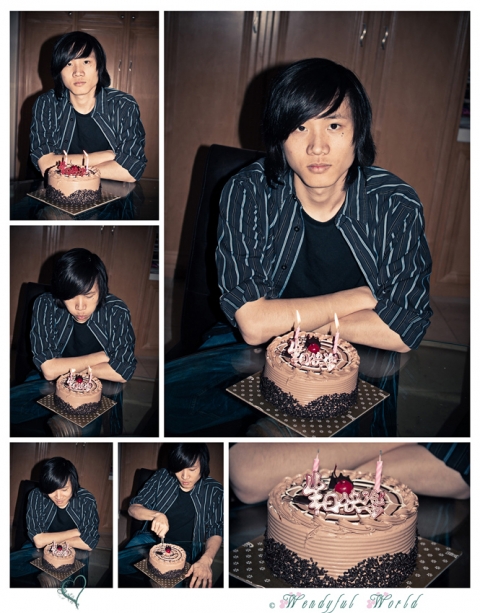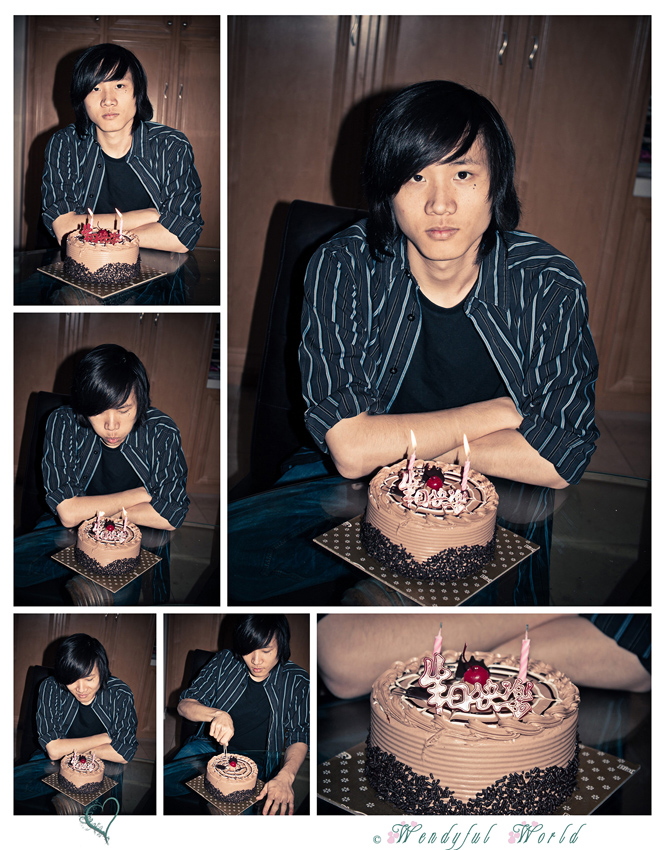 The Boiling Crab
14241 Euclid St. #C-116
Garden Grove, CA 92843
(714) 265-2722
Please share and like us: