Frankly, I am not a big fan of business travel by myself.  First of all, it's lonely on the plane and you don't have anyone's shoulder to nap on.  😀  Then there are the heavy luggage, laptop, and carry-on that I need help carrying.  Oh and because I am almost blind at night, I really need a second pair of eyes to look for directions for me.  The list goes on.  I was so glad on this particular trip to St. Louis, I had Allen with me.  Traveling with him is not only fun but also 'light and easy' if you know what I mean.  😀
Days before our trip, I had researched online to find restaurants to try out.  Not familiar with the area, some of the restaurants I found were quite a drive.  Five Bistro was about a 1/2 hour drive.  What I found interesting in St. Louis was that the restaurants were mostly in the residential area, usually on the corner.  It almost looked like they just turned a house into a restaurant.  The buildings/houses are built with red bricks which was a very different sight from the stucco homes I'm used to seeing.  It felt kinda vintage and charming to me.
The interior was a contrast, decorated in modern art deco style.  The white linens and fresh flowers on each table was very welcoming!
Five Bistro's philosophy is to evoke your 5 senses (see, smell, taste, hear, and feel) during your dining experience.  It also supports the local farms by using the locally grown and raise resource in its menu which changes daily.  This is great because you probably wouldn't be eating the same thing each time you come and will never get tired of it.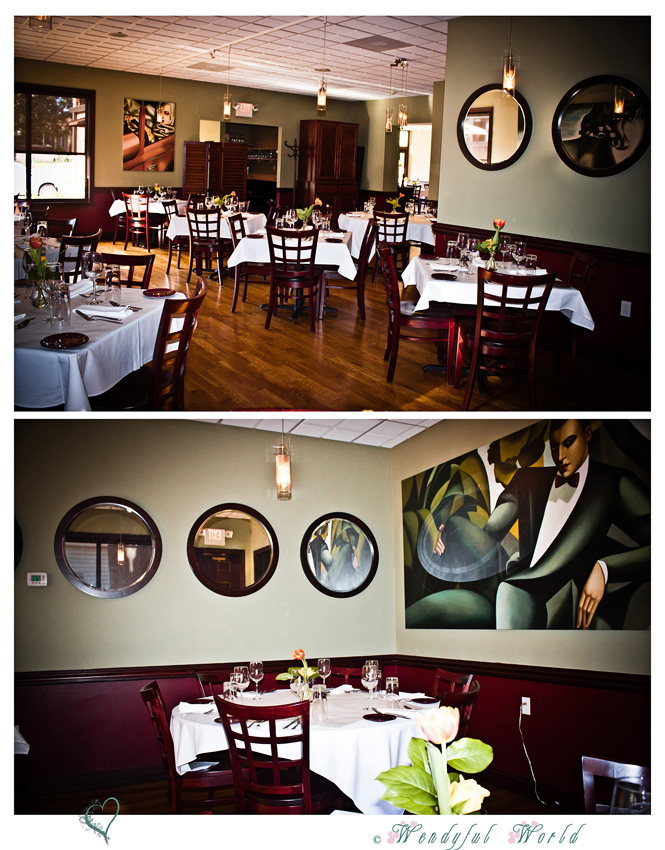 After looking over the menu, I decided to try the 3-course pre fixe menu.  Allen chose the 4-course with a beer.  First up was Amuse Bouche with a basket of bread.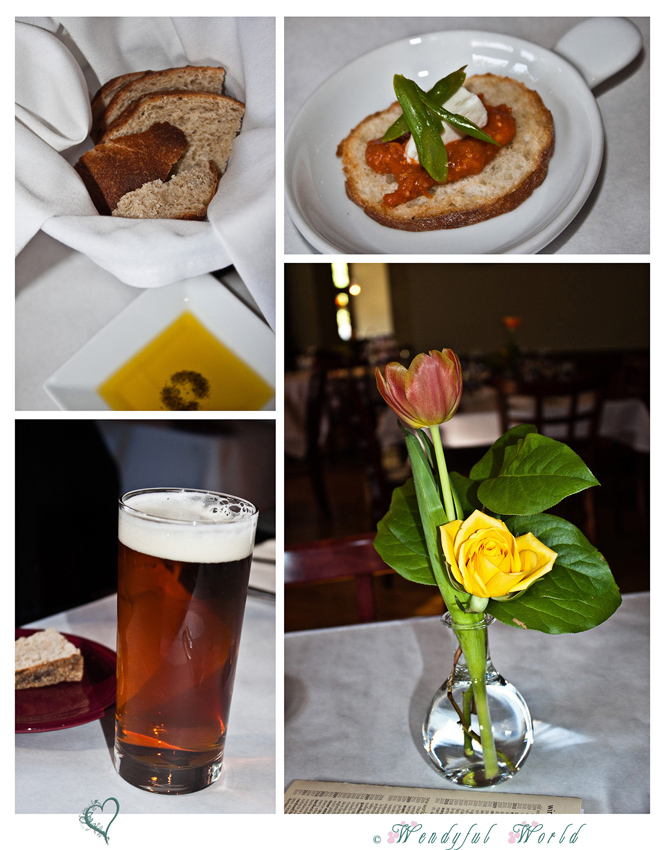 My first course  – Salad (Local Mizuna, Asparagus, House Cured Prosciutto, Local Red Radish & Beatje Farm Brie).  I wasn't sure I was going to like this because I am not a big fan of prosciutto or brie, but the combo of all the ingredient worked well together.
Second course – Crispy Pork Cake (Rissi Farm Potato Gratin, Claverach Farm Micro Greens & Red Wine Reduction).  This was like crab cake except made with pork.  It was surprising good with crispy outside and tender inside.  It didn't taste fatty which I was a little concerned with.  The potato gratin was so creamy and delicious!


Third Course – Spiced Lemon Honey Cake (Lemon Buttercream, Lemon Curd & Honey Gelato).  This spice was light but the cake was a denser texture than most cake.  With the gelato, it was quite good.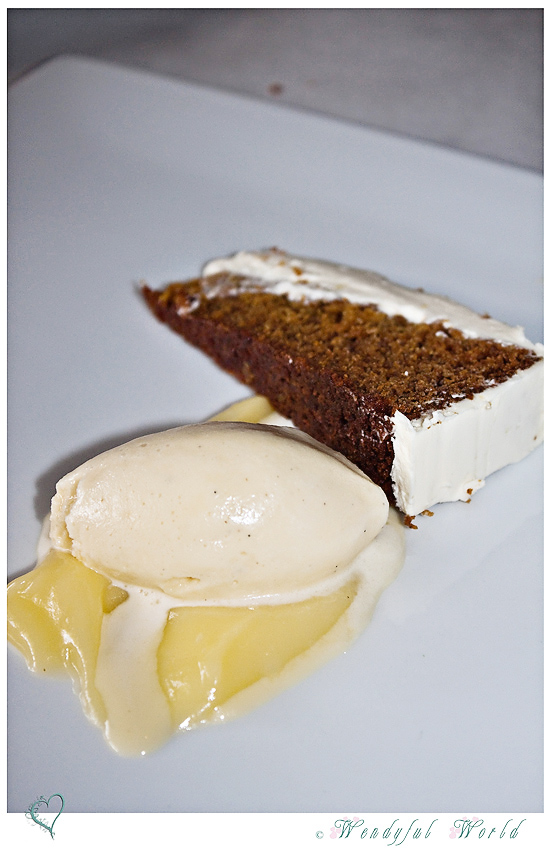 Allen's first Course – Caesar Salad (Living Water Farm Romaine, House Made Caesar Dressing, Ciabatta Crouton, Poached Chicken Egg, Parmigiano-reggiano).  The poached egg gave this otherwise plain Caesar Salad a nice pop.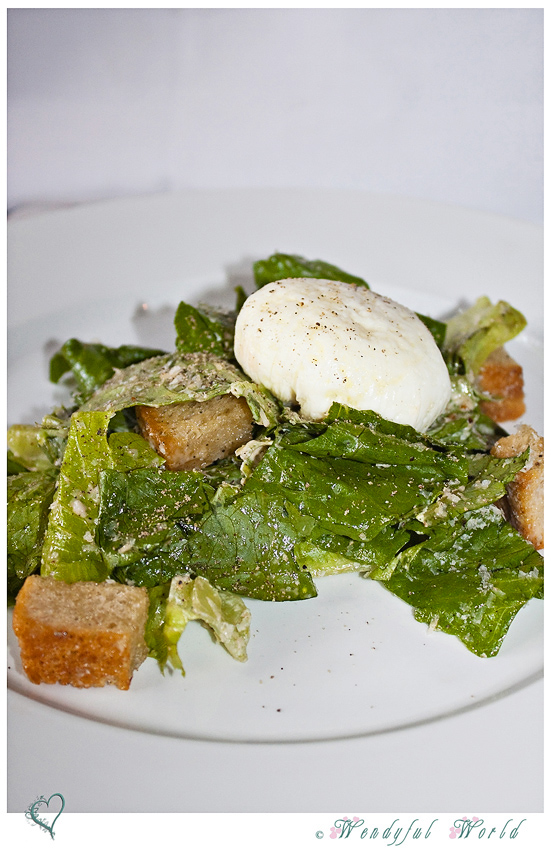 Second Course – Hickory Smoked Skuna Bay Salmon (Scallop Mousse, Creme Fraiche & Missouri Stone Ground Grit Fritter).  The salmon had a really nice smoke flavor to it.  Like most smoked meat, it was also salty.


Third Course – Hickory Smoked Benne's Farm Pork Roast (& Polenta, Prairie Breeze White Cheddar, Black Pepper, Butter, Living Water Farm Baby Kale & Red Wine Reduction).  This was very well done.  The pork was tender with tons of flavor.


Fourth Course – Chocolate Tasting (Chef's Selection).  No need to say more.  Who doesn't like chocolate!  It was a perfect ending to a great meal!


All of our dishes were not only tasty, they were also beautifully presented.  Our hostess/server was outstanding!  She patiently explained each dish to us and checked on us often.  I know if I ever visit St. Louis in the future, I will be here again.
Five Bistro
The Hill
5100 Daggett Ave
St Louis, MO 63110
(314) 773-5553