It's not news I love Soondubu (Soft Tofu Soup).  If you are friends with me on Facebook, you probably see me check in often in one of the Tofu restaurant in Garden Grove.  I am one of those people that if I like a restaurant, I tend to stay with it.  That doesn't mean I won't try a new one from time to time.
Allen and I went to LAX to pick up my parents who arrived today from Taiwan.  Miscommunication between me and my brother resulted us both showing up at the airport.  My parents decided to go with him, so Allen and I left after greeting them.  On our way home, we were hungry as we hadn't had lunch yet and it was already past 3:00pm.  At first we were thinking of an Indian/Chinese restaurant in Cerritos.  But then I thought of reading about a soft tofu restaurant in La Palma.  After looking it up, we found Soy Tofu.
The restaurant is located on the corner of Carmenita (aka Moody) and La Palma  in a strip mall in the City of La Palma.  The exterior is rather unassuming, but interior is surprisingly stylish with dark wood floors and furnishings.  The coffer ceiling and  chandelier add more elegance to the restaurant.  The lamp post is an interesting romantic touch.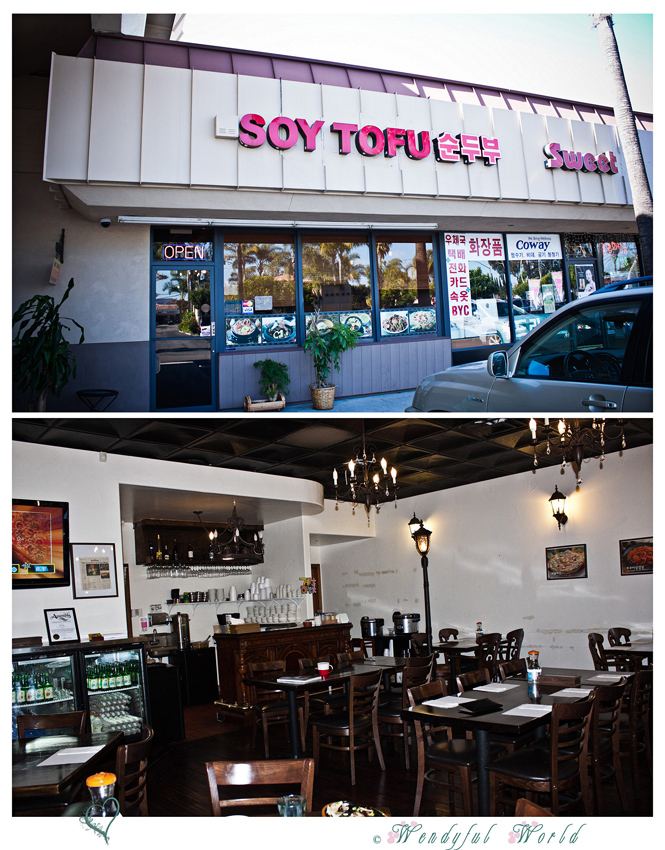 The restaurant is run by a husband/wife team, Grace and Timothy.  Grace greeted us with a friendly smile and asked if we were familiar with Korean cuisine.  I told her we eat Korean food all the time and she smiled and said 'So I don't need to explain to you about our food.'  and handed us the menus.  'Look it's 3 D' Allen said.  Yeah, I've never seen a 3 D menu before.  It's kind of cool!  We quickly decided our orders and Grace and her husband went to work.  During our meal, I had a chance to chat with Grace at length.  What a sweet, sweet lady she is!  Her honesty, sincerity, and hospitality touched me so deeply!  I felt like I have found a lost sister from another country!
8 different banchans were served.  Grace told me these change daily and are all made by her.  Wow!  My favorites of the 8 were the shredded turnip, seaweed, fish cake, and cauliflower with egg.  I wish there were cucumber, bean sprout, and kimchi as I really like those.  But I guess there were not served today.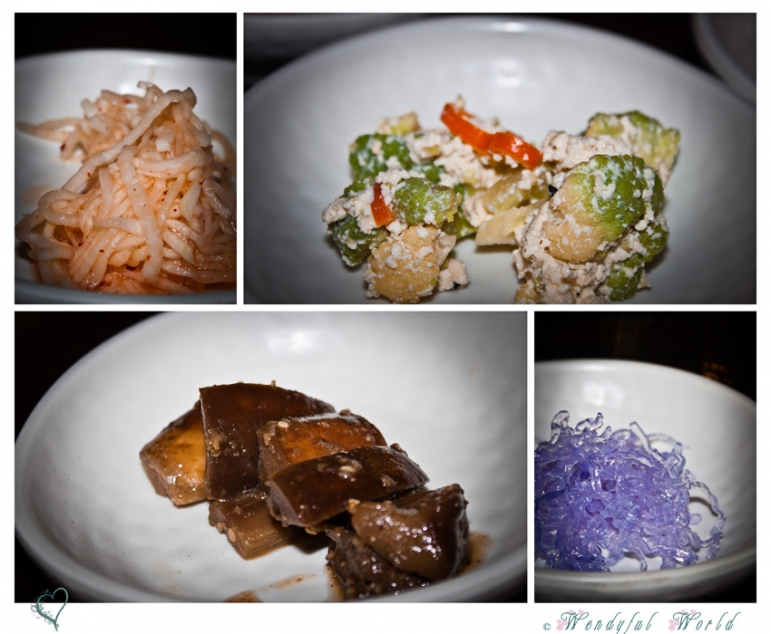 I went with my favorite combo of Korean BBQ Ribs (Galbi) and Combination Soft Tofu Soup (Beef/Seafood).  The ribs were well marinated and flavorful.  The cut seem thinner but also leaner and I appreciated it.  Sometimes you eat a piece of ribs and you can just taste all the oil bursting from the fat.  These were lean and meaty.  😀


The Soft Tofu Soup is regular size which surprised me because most restaurant serve you a smaller size with a combo meal.  I took one sip and I really enjoyed the broth.  Most places, even though I ordered seafood, I could barely taste the seafood in the soup.  But this one I could definitely taste it.  The ingredients (beef, shrimp, oyster, etc) were also much generous.  I asked for 'spicy' but I can tell you it's on the milder side.  So next time, I will go for extra spicy.


I was so happy they have purple rice!  I love purple rice.  But if you like white ones, don't worry, they have it, too.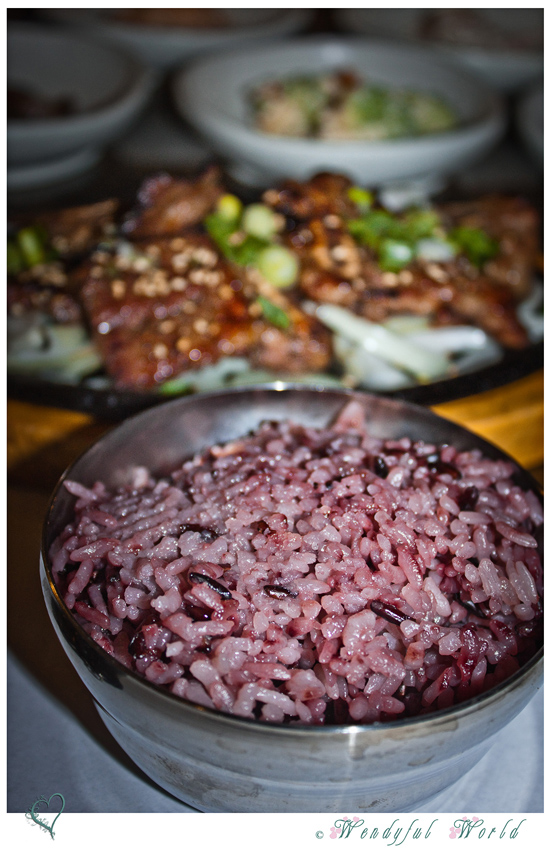 Allen's Bulgogi was just as lean and flavorful.  It was a big pile of marinate sliced beef.  But we managed to polished it off because it was delicious!  The restaurant's menu is more than just Soft Tofu and Korean BBQ.  There is also Bibimbap (rice in a hot stone pot), noodles, and steamed dishes.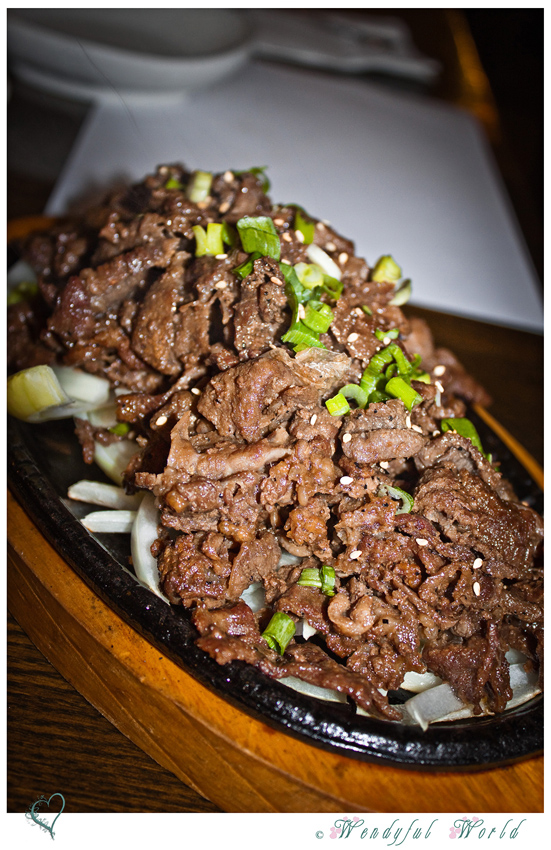 We also got a yogurt drink at the end.  I love yogurt drink!  I used to drink these as a kid in Taiwan.  What a nice way to end our lunner (lunch/dinner).


Grace told me the restaurant is going through some challenges.  There is a lot of competition and she and her husband are struggling to keep the restaurant going.  Story like this really saddens me.  This is one restaurant worthy of your patronage.  Grace and her husband work very hard to provide great authentic Korean food.  Let's all support a good neighborhood restaurant in this tough economy!  If you like Korean food, please visit Soy Tofu and give it a try.  If you've been here and liked it, please visit again soon!  I know I will be back and I hope to see you, too!
Soy Tofu Korean Restaurant
4961 La Palma Ave
La Palma, CA 90623
(562) 924-8289