For a while, I've wanted to try Zov's Bistro.  I may have been here once with my girlfriends long long time ago, but for whatever reason, I have not come back until last night.  This time around, it made quite an impression on me and my husband.
I made a reservation for 8:00pm but went to the bakery side.  When I told the server I had a reservation, he told me it must be for the restaurant and not the bakery.  Oops!  🙂  The restaurant is on the opposite side so we just walked around to the back.  I was quite surprised how big the restaurant is, certainly not what I remembered.  We were quickly led to a table and given menus to look over.  It took a few minutes before our server came and brought water to us.
The menu was not very big.  Once we decided what we might order, we waited and waited for our server.  Frankly at this point, I was not very happy because it took a good 10 – 15 minutes when he finally came around to us after attending 2 other tables.  I jokingly said to him that he needed more help (because I thought the restaurant was a little short-staffed).  He was a good trooper and had a great sense of humor, too.  After talking to him, we made our dinner choices.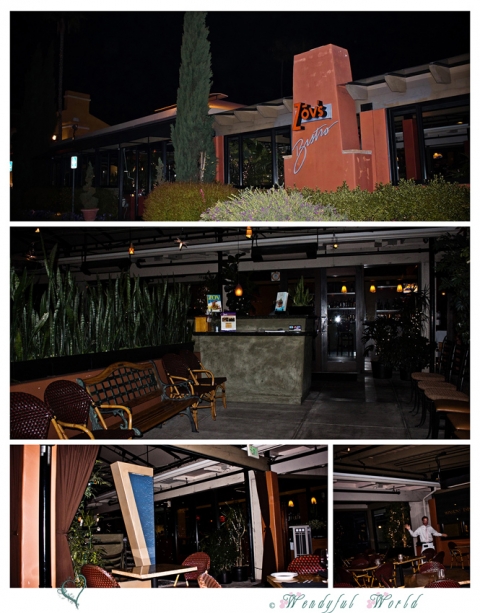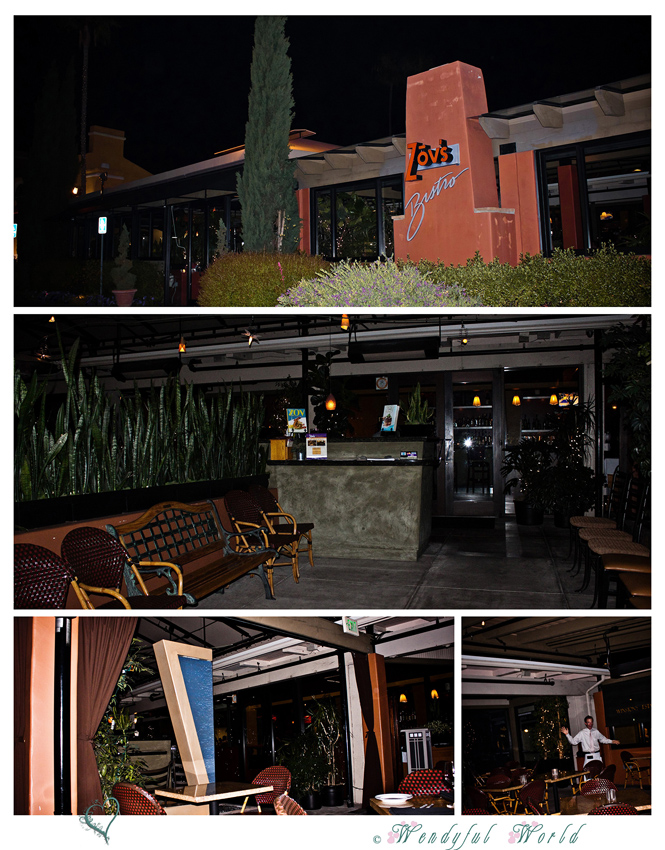 A basket of rolls and butter were served.  Giving that it has a bakery next to the restaurant, I expected the rolls (french bread) to be good and they didn't disappoint.  It took a huge self-control to just eat 1/2 of a roll.  Darn diet!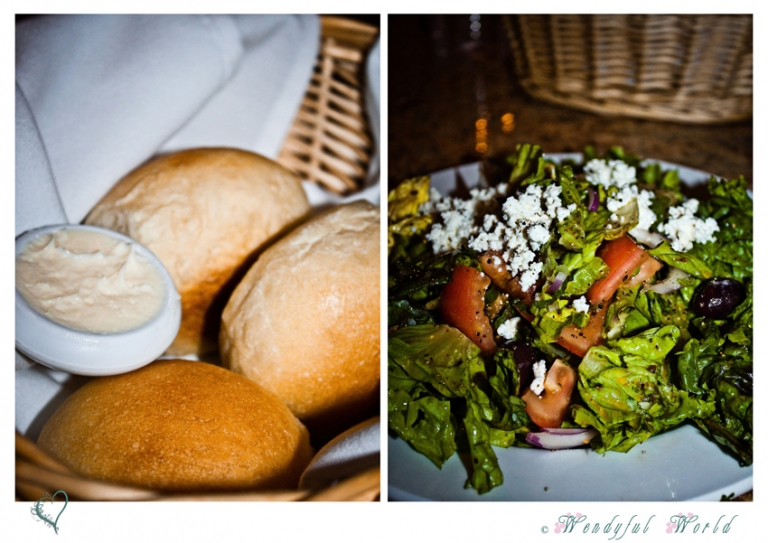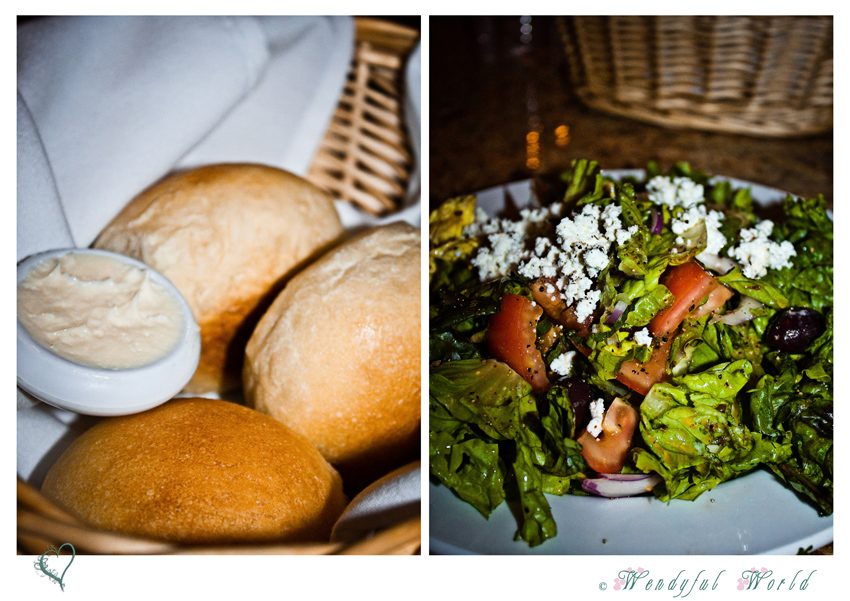 My Greek Salad (cucumber and tomato salad over butter leaf lettuce, kalamata olives, feta cheese, red onion, lemon mint vinaigrette) was crispy and refreshing with huge chucks of tomato and cucumber.  I could have eaten this as a meal!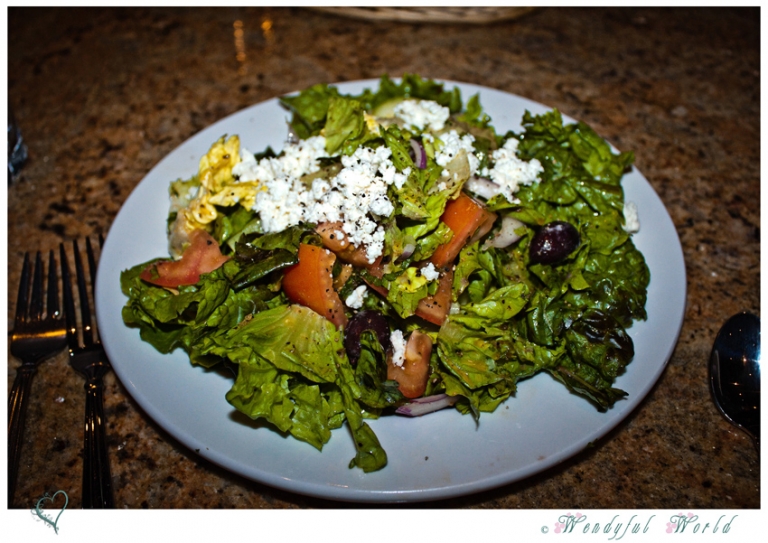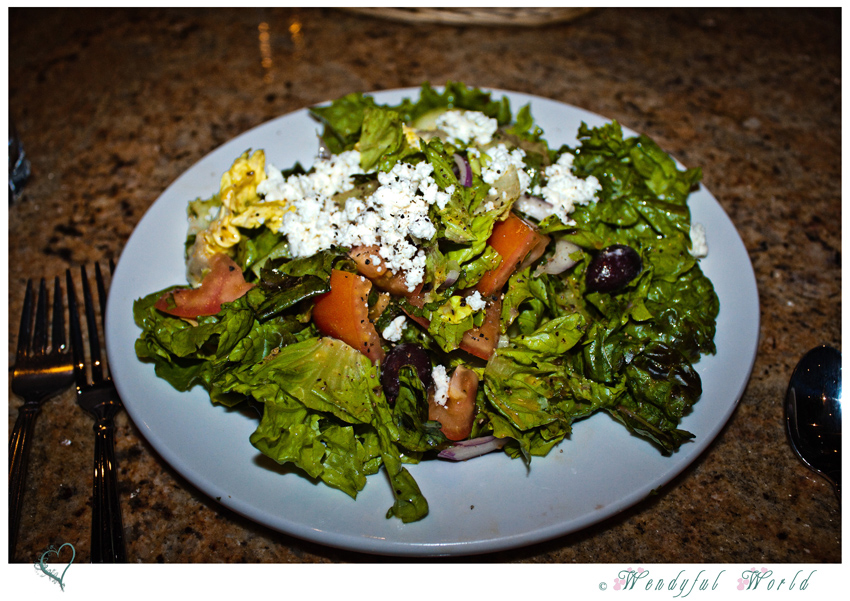 Allen and I are both not big fan of Lamb.  But he decided to go with the Roasted Rack of Lamb (New Zealand rack of lamb, mashed potatoes, asparagus, roasted garlic pomegranate sauce) based on our server's comment that a customer said she would order this every time she comes in.  I was afraid to try it because generally I don't like the taste of Lamb.  Allen convinced me to because he said it was excellent.  He was right!  It was cooked perfectly pink and very tender.  The roasted garlic pomegranate sauce complimented the lamb extremely well.  I also thought it was very nice that the lamb was de-boned for you.  Made it really easy to eat.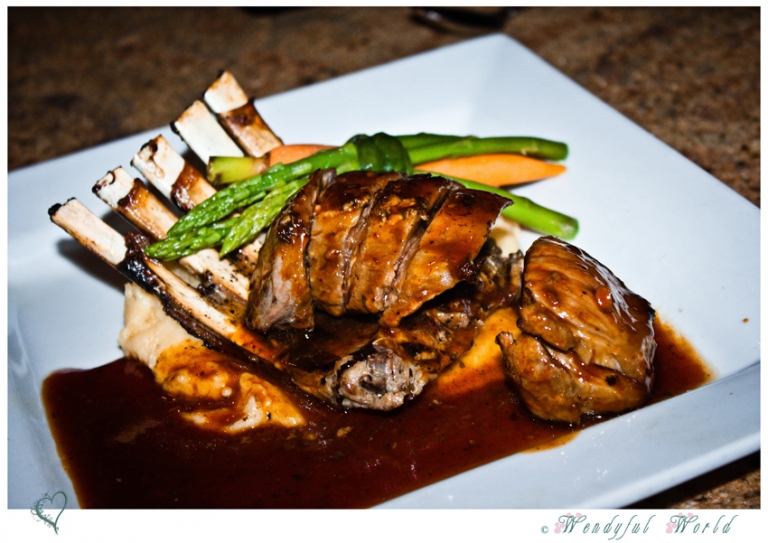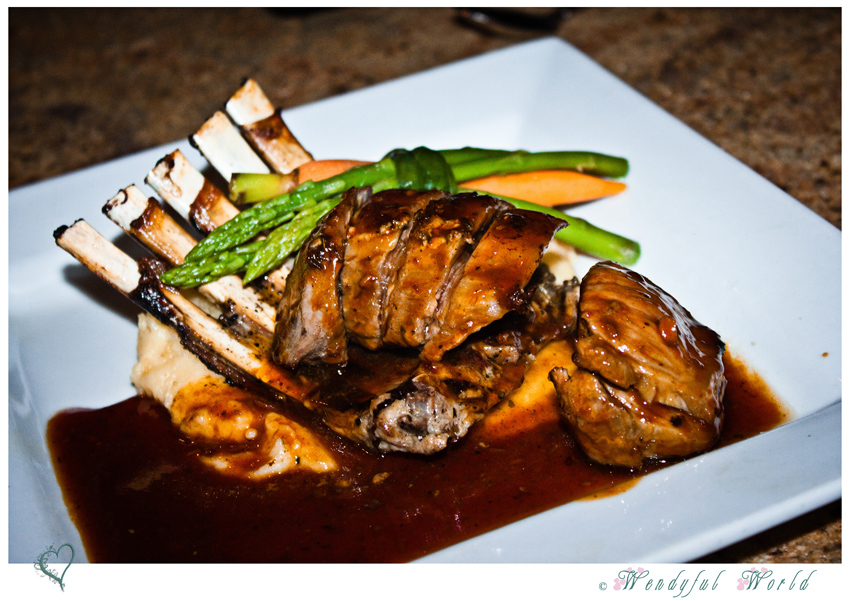 I don't often choose Pork Tenderloin because I hated it when it's not done right.  But again, our server did a very good job recommending it.  It was roasted with pomegranate shallot sauce, candied walnuts and mashed potatoes.  I can honestly say this was one of the 2 best pork tenderloin I've had (the other one at Mama's Fish House in Maui).  Crispy skin but tender meat with the semi sweet and tart pomegranate sauce was just divine!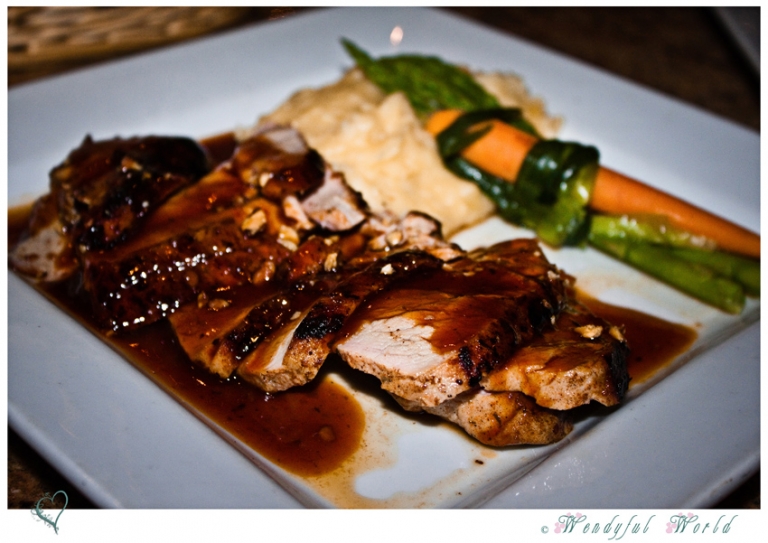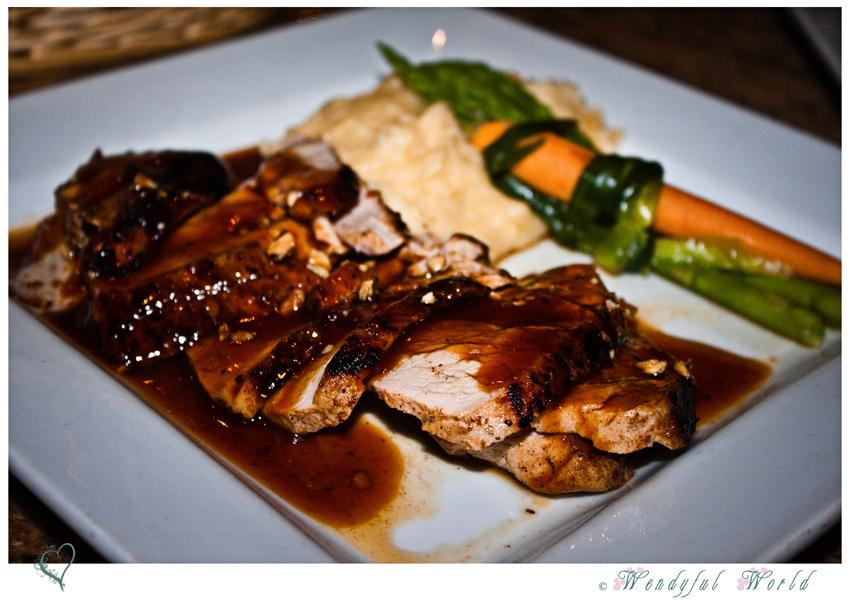 Our dishes looked almost the same except the meat.  The asparagus and carrots were just average but mashed potatoes were really good.  Creamy but firm with tiny bits of potatoes that you could still taste.  If I wasn't watching my carb intake, I would finish it all.  Darn diet!
After last night,  I don't think it will take me years to come back.  Best of all, Costco sells their gift cards.  $100 for $79.99.  🙂  Have you dined here?  What was your favorite dish?
Zov's Bistro
17440 17th St., Ste A
Tustin, CA 92780
(714) 838-8855
Please share and like us: