I've lived in Anaheim Hills for over 22 years.  I LOVE this town!  But for some strange reasons, it is missing solid good restaurants.  When Sammy's Bar & Grill opened, I was excited to try it; especially after seeing some good feedback from residents on a Facebook community page.  I also found a deal from DoubleTakeDeals.com which gets you $40 of food for $20.  what better way to try a new restaurant than with a discount?  At least if it turned out mediocre, I don't feel like I've wasted too much money.
Upon entering the restaurant, I thought the decor and set up were quite nice.  The outdoor patio was also very nice.  It looked like they did a total renovation from the old restaurant that used to occupy the space.  The hostess led us to our seat and said our server would be with us shortly.  Well, 'shortly' in their dictionary meant more than 15 minutes!  I almost wanted to walk out if it weren't for the voucher I bought.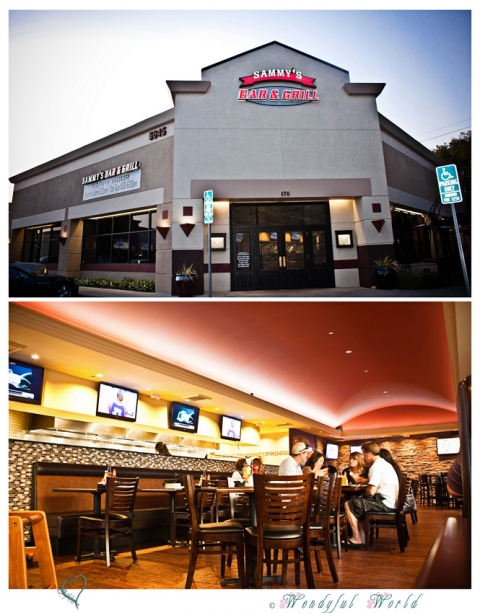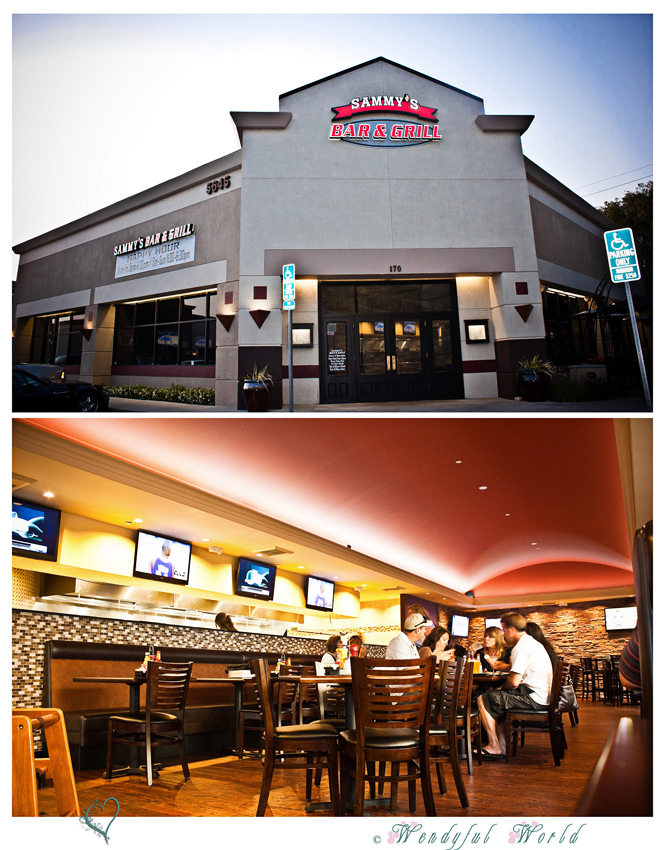 Maybe they didn't have enough servers.  Or maybe they were too busy taking care of the Happy Hour customers sitting at the bar side.  We were seated at the corner in the main dining room and I wondered if we were in a blind spot that couldn't be seen.  Finally, our server came over.  By then, we had looked over the menu a dozen times and were ready to order.  Although our server apologized for the wait and was nice but I felt the service throughout was 'cold'.
We had to make sure we order at least $40 of food, so we started with an appetizer – Fried Calamari (Homemade hand battered tender Calamari Strips Served with our zesty creamy chipotle sauce and sweet chili & ginger butter sauce).  I appreciated the 3 different sauces served and they were all quite good.  However, I thought the batter was a little too much.  It felt like I was eating fried batter than fried calamari.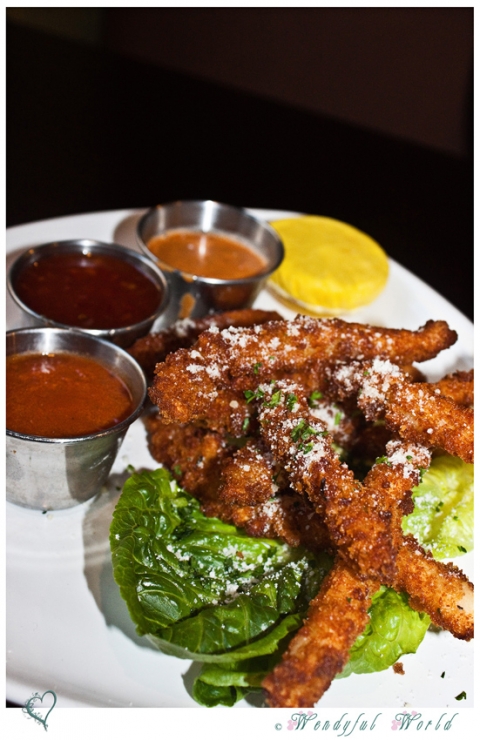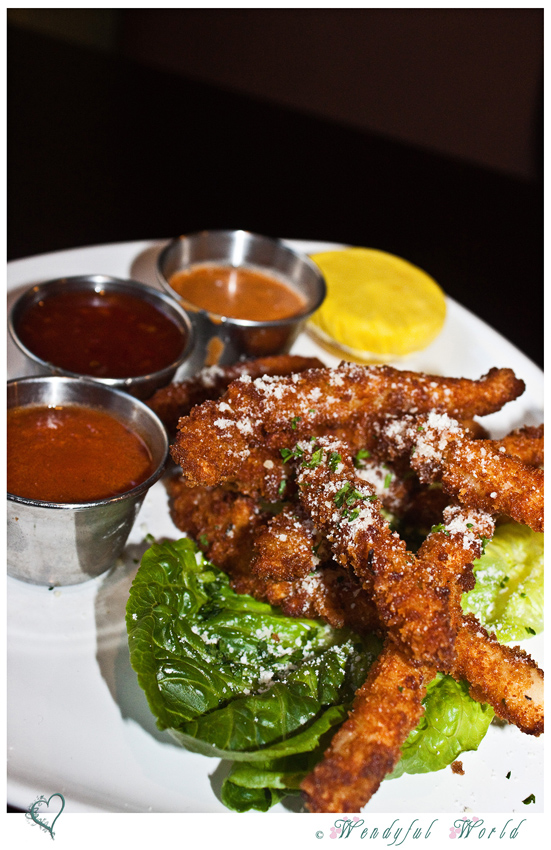 I enjoyed my Unsweetened Tropical Ice Tea which I really needed to wash down the fried calamari.  My husband also enjoyed his draft beer (Flying Dog Doggie Style PaleAle).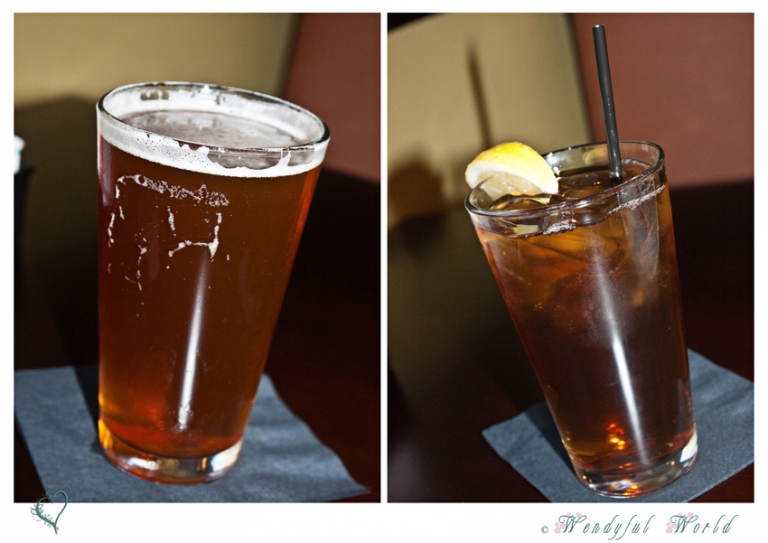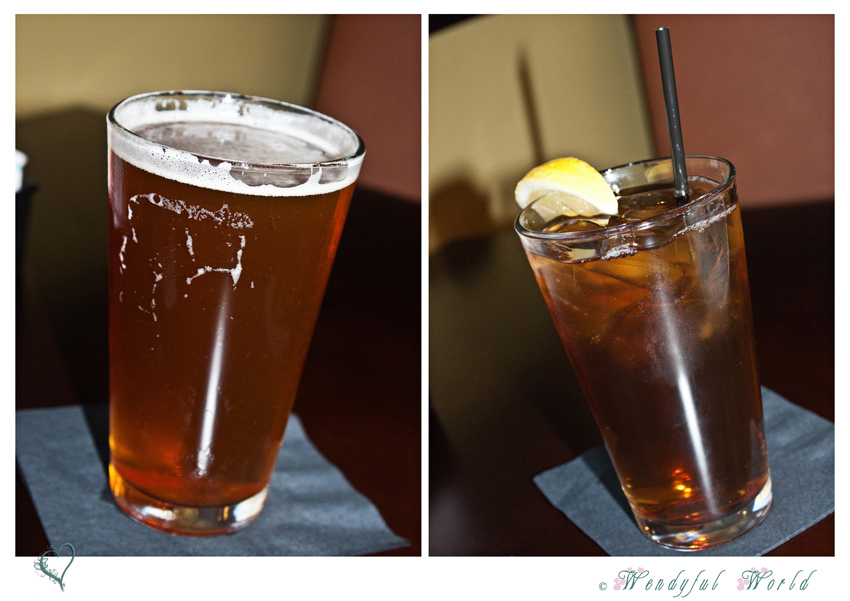 The Pulled Pork Sliders (With BBQ sauce , caramelized onions on warm miniature bread crowns, served with stealth fries) were good but nothing to write home about.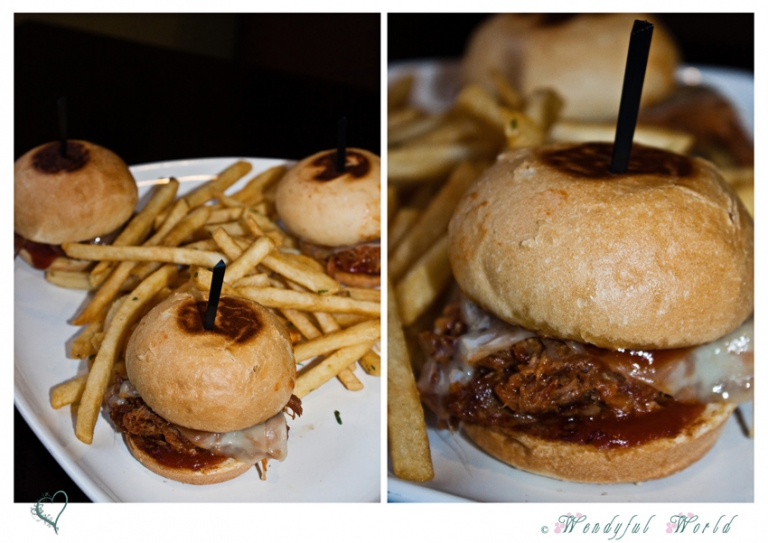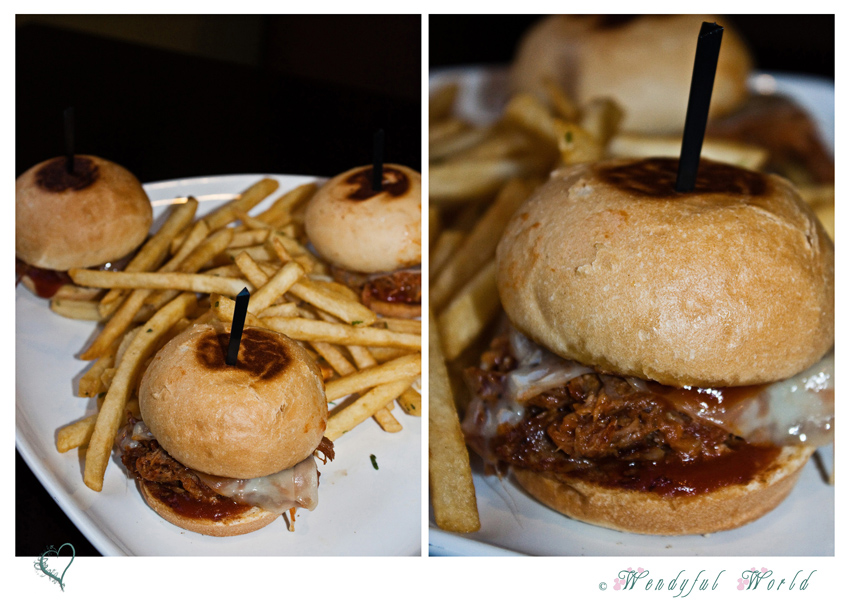 The Greek Salad (Kalamata olives, feta cheese, bell peppers, tomatoes, red onions, & oregano, On a bed of crisp romaine lettuce, tossed in our house balsamic dressing) with Blacken Salmon was below average.  I mostly tasted the oil and barely balsamic vinegar.  It also had mostly iceberg lettuce than romaine lettuce, unlike what the menu stated.  The salmon was definitely overcooked and dry.  When I turned the salmons over, the other sides were very charred.  I don't think 'blackened' means 'burned black'.  😉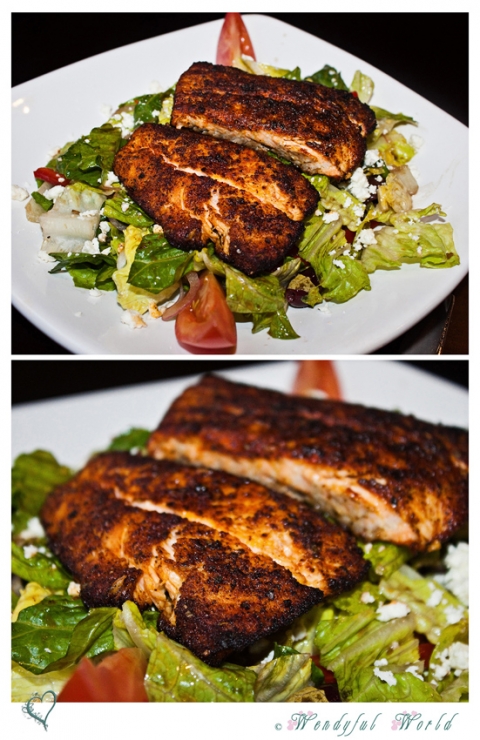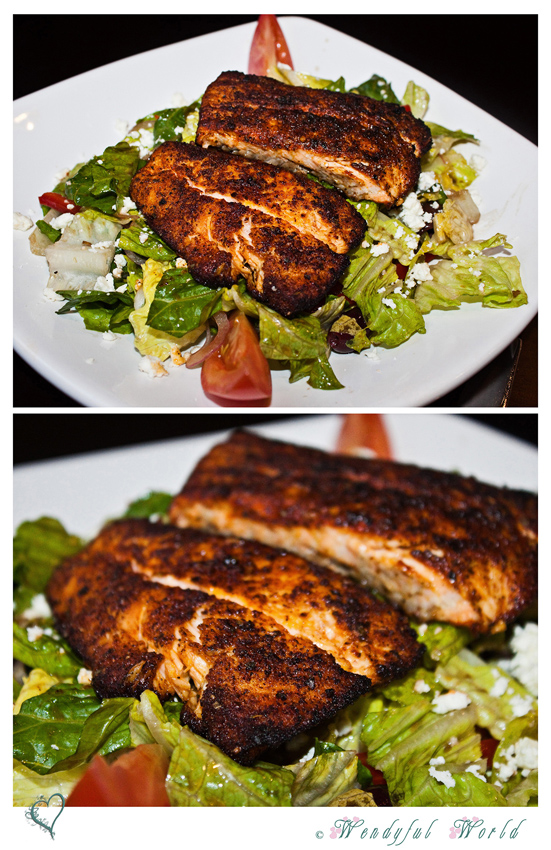 We were really disappointed to say the least.  Given the price of the food, I really expected better.  The total bill (with taxes) came to a few pennies under $50 (before tips).  That's pretty pricey for the quality and quantities if you ask me.  Thank goodness for the voucher, but even with $20 discount, I still don't think it was worth it.  If you enjoy the food, I am happy for you and I hope you'd continue to support our neighborhood eatery.  As for me, I am sorry, I don't think I'll be coming back anytime soon.
Sammy's Bar & Grill
5645 E La Palma Ave
Ste 170
Anaheim, CA 92807
(714) 777-1477
Please share and like us: