Never in a million year would I have expected a restaurant like Orea Taverna & Wine Bar in Placentia!  Not that it's not a nice city, it is just not a city known for fine dinning, that's all.  But once you step inside Orea Taverna & Wine Bar, it will change your impression forever!  I was so pleasantly surprised at how charming and elegant the dining room was; not to mention how friendly and cordial the staff and owner/chef were, also!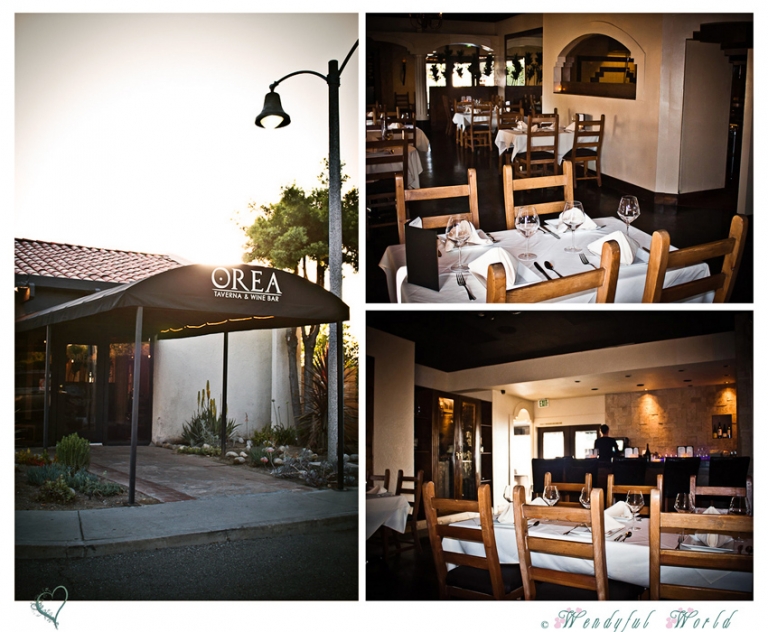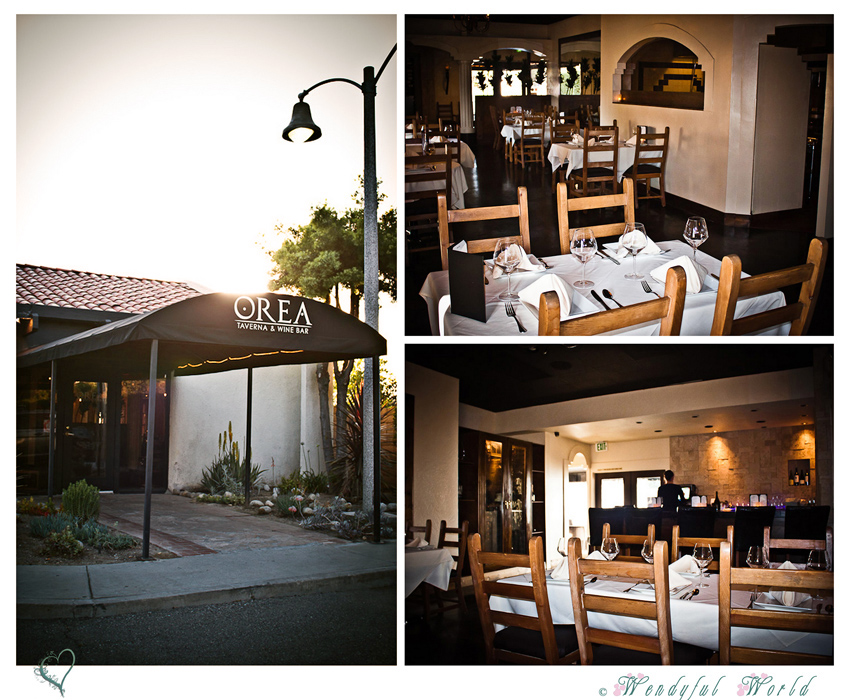 We're here fairly early for dinner on a week night so the crowd hadn't built up yet.  That was great because I felt a bit more at ease in taking pictures of my food.  Often times I hesitated or rushed to snap photos of my food because I didn't want to disturb other diners with camera flash or being watched as I tried to move my food around for better angles.  It could get quite awkward with people staring.  Thank goodness the atmosphere on this particular night was pretty relaxing!
Once we were seated, our server came and welcomed us.  She brought water and pita bread and gave us time to look over the menu.  Frankly I thought the prices would have been higher for a restaurant as elegant as this but they were very reasonable.  I breathed a sign of relief!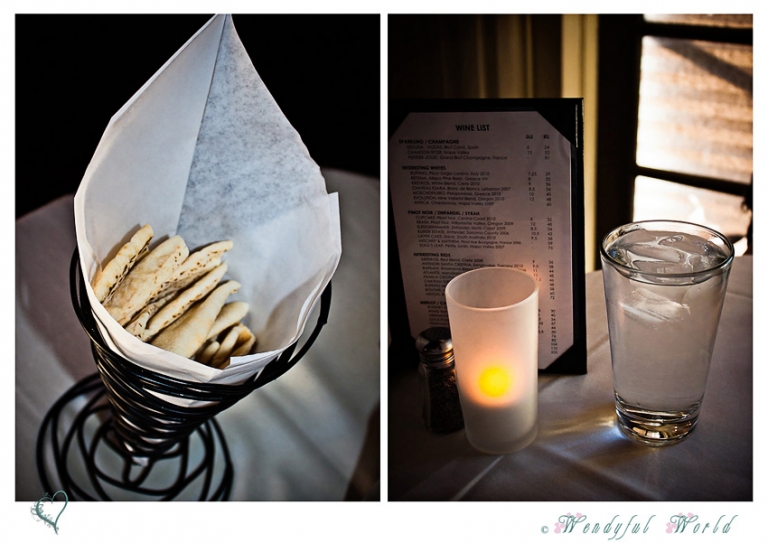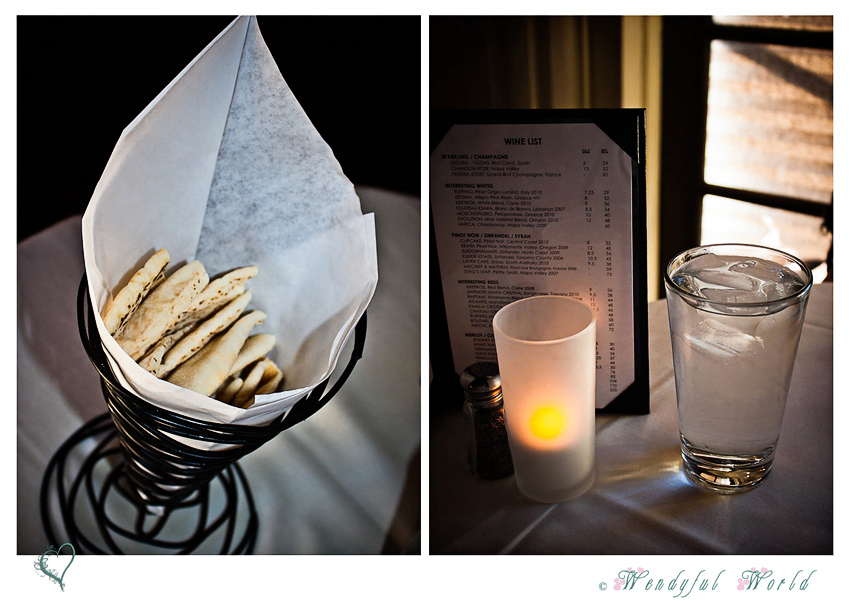 Our server strongly recommended the Saganaki (Pan-fried sheep cheese with a splash of ouzo).  I was totally not prepared for the Chef to come out and lit a fire on it!  So I am sorry if my picture of the dish on fire (below right) was a little off.  I just didn't react fast enough (to get up on my feet) to snap the picture!  But take a look at how beautifully the cheese was 'fried' (below left)!  It was a bit on the salty side even with squeeze of lemon juice.  Nevertheless, it was delicious with the pita bread!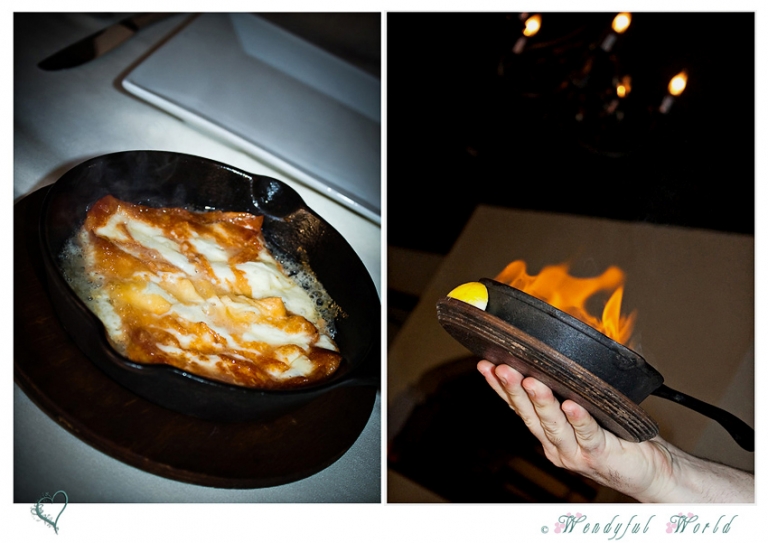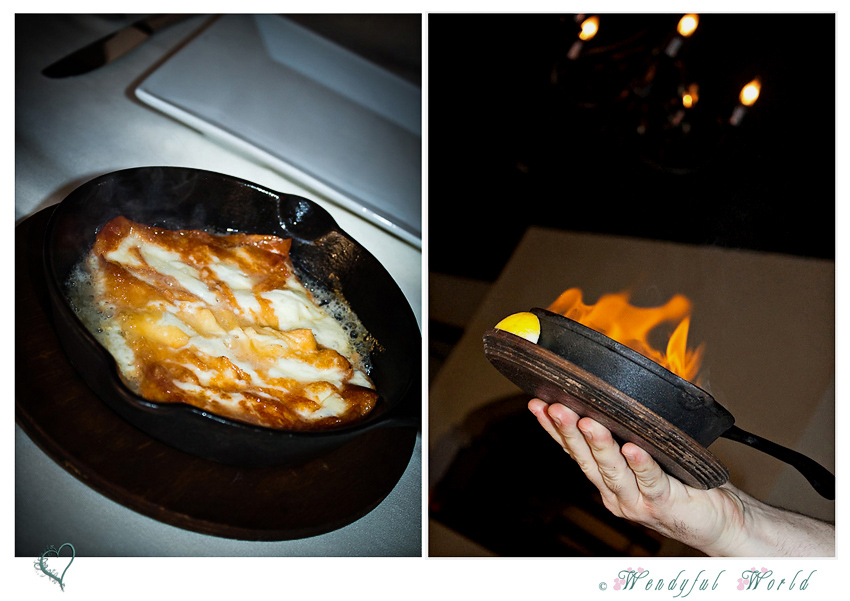 I decided on the Cotopoulo (Grilled, tender chicken breast served with lettuce, tomatoes, onions and our skordalia garlic sauce).  I honestly didn't have very high expectation because a lot of restaurants tend to cook chicken breast dry.  Not here.  It was quite tender.  I was also impressed by how fresh and crispy the lettuce and tomatoes were.  Instead of shredded lettuce, it was a whole slice of lettuce intact.  It made it a lot less messier to eat!  The skordalia garlic sauce was so yummy.  You could definitely taste the garlic and yet it was flavorful and light.  I also appreciated that the pita bread was very thin which meant less carb!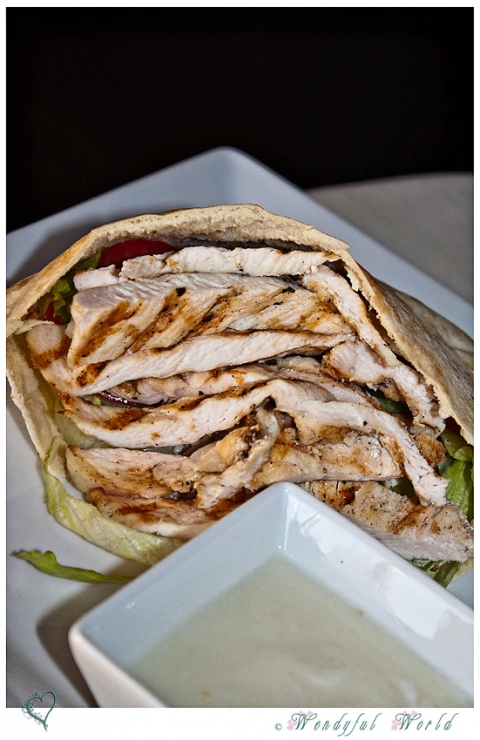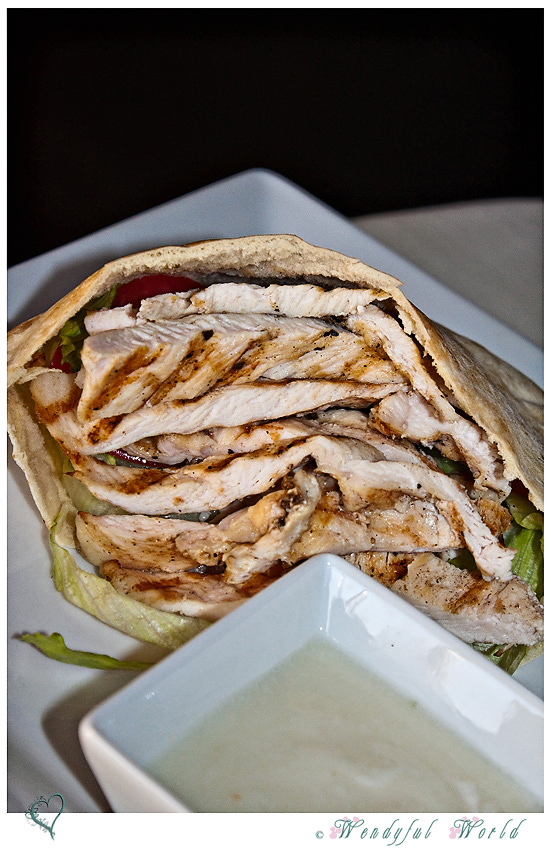 Allen ordered the classic Gyro (Seasoned beef & lamb on a rotisserie, sliced and served with lettuce, tomatoes, onions and our tzaziki sauce).  Frankly I was a little disappointed because I normally don't like Gyro because I always felt the lamb in it tasted 'funny'.  Well, not this one!
First of all, this Gyro was ginormous!  I thought it could easily feed 2 people!  Secondly, after one bite of it, I ate another bite, and then another bite.  I lost track of how may bites I ate.  Let me just say that what I ate that night was probably more than I've ever eaten Gyro in all the years before.  BEST Gyro EVER!!!  Juicy, tender, and flavorful, simply put – perfection!  The tzaziki sauce was light and very smooth.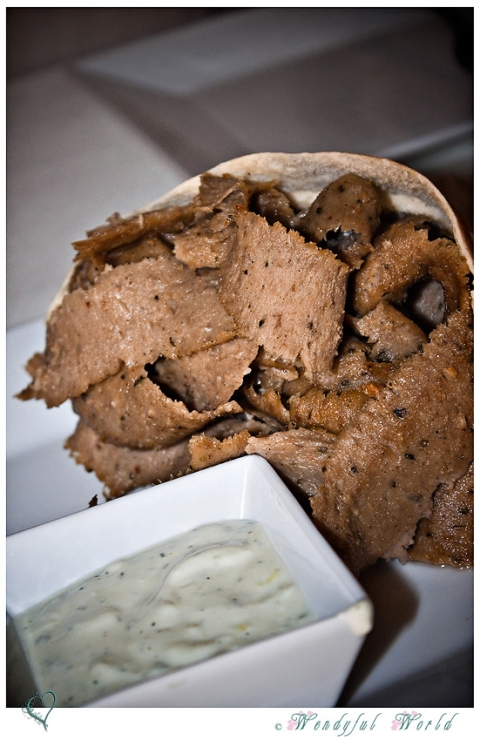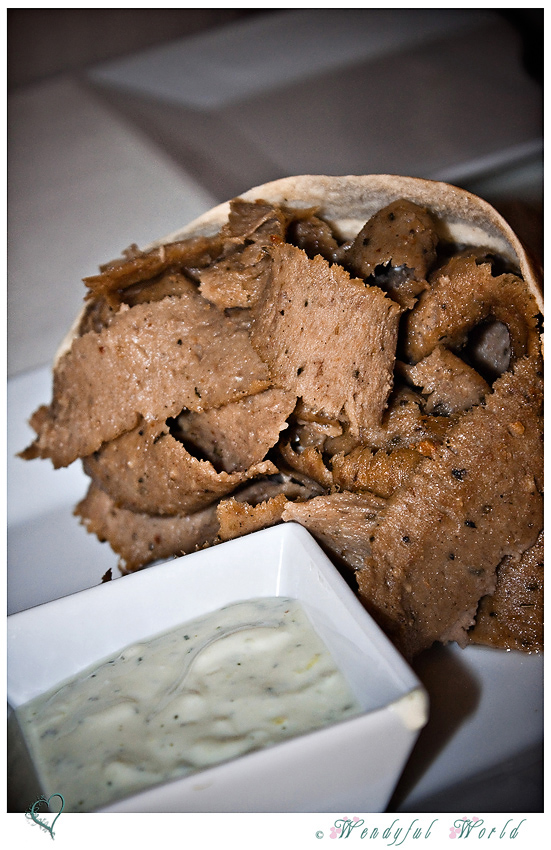 This restaurant easily makes my list of top 10 restaurants to try in 2012!  If you are coming here, let me know.  And I will see you here, too.  I heard the Lamb Chop is superb.  I look forward to trying it next time.
Thank you, Chef Tony and staff, for an outstanding meal!
Orea Taverna & Wine Bar
1390 N. Kraemer Blvd.
Placentia, CA 92870
(714)993-6732
Please share and like us: