This area of Laguna Beach along Coast Highway is such a charming area.  Allen and I had photographed here quite a few times.  You may recall one of the engagement sessions we did last year here – Allen Taylor Photography.  We visited a nearby wedding venue today and thought we would stop for lunch.  Driving up the street, we spotted Nick's Laguna Beach and decided to give it a try. If you are not familiar with the area, parking on street is scarce and metered.  There is a public parking lot behind the street and costs about $2/hr.  We walked through a few other shops along the way before getting to Nick's.  It was a full house with a few seats left on the bar.  But we got lucky that one booth opened up and were seated within 2 minutes once it was cleaned up. My first impression was that the staff was very friendly and cordial.  Our server was no exception.  The restaurant is contemporary cafe style.  Kitchen is not very big and you can see the actions through the glass panels.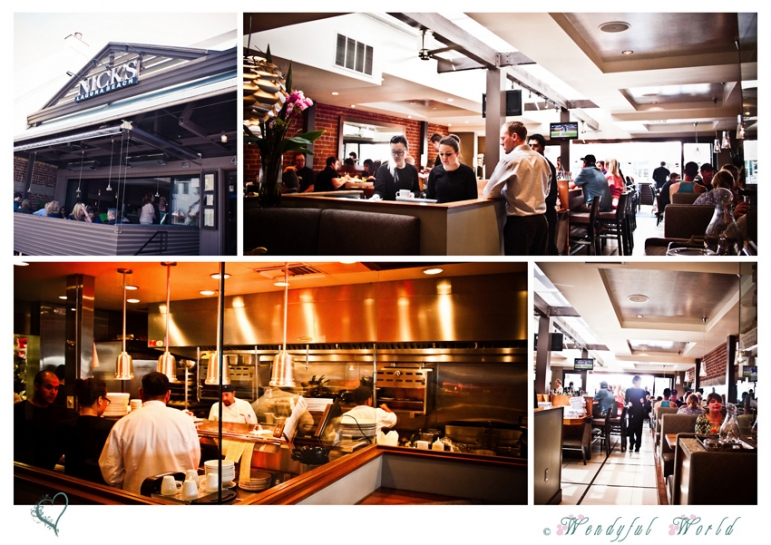 We were here in between breakfast and lunch.  I am not much of a breakfast person, but this Chicken and Waffle dish from the breakfast menu was really tempting and my daughter ordered it.  My goodness, the chicken was so tender and flavorful!  Although fried, it was not at all greasy.  The waffles were thick but light.  Syrup and butter were also served along with gravy.  The mixture of sweet and savory taste was better than good!  I definitely would order this again.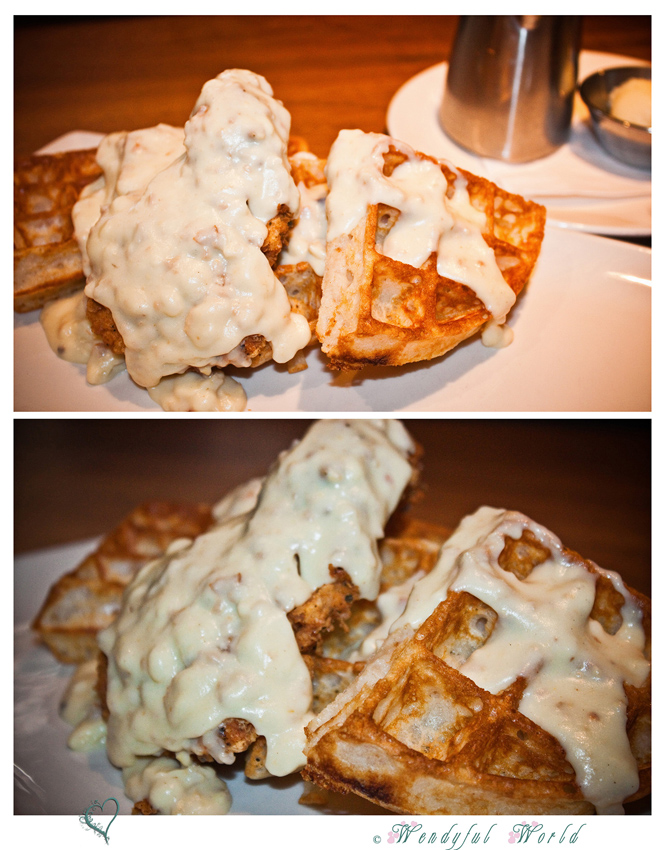 Allen and I decided to go for the lunch menu.  I had the Blackened Halibut Sandwich, served with crunchy cabbage, tomato, firestick onions and house made tarter sauce on brioche buns.  It was stacked really high!   I thought the halibut was just a tiny bit overcooked.  Because it was thick, if you were to just eat the fish by itself, it was a little bland but together with everything, it was really good.  I loved the brioche buns! For the side, I asked for Thai Peanut Coleslaw.  Wow!  This was the BEST Asian Coleslaw I've ever had.  The dressing was not too sweet, not to tart, and with a bit of spiciness.  Well done!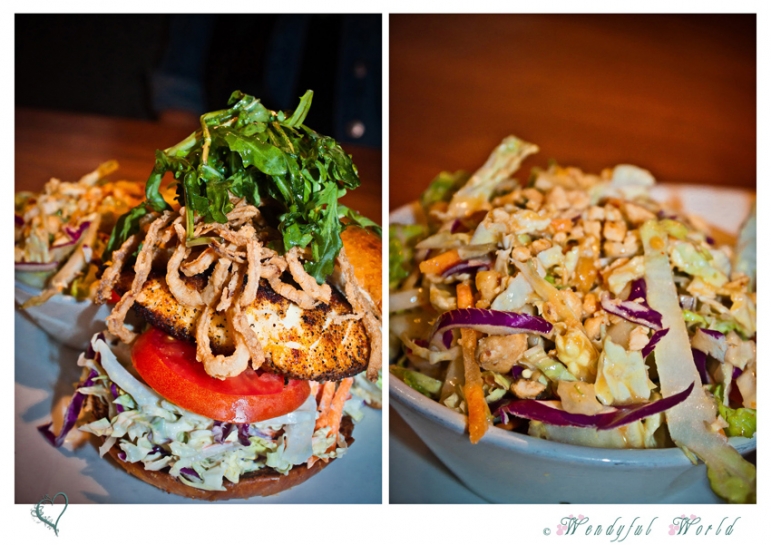 Allen had the Ribeye Melt with Mac & Cheese.  They don't just use sourdough bread, they use cheesy sourdough bread!!  The Mac & Cheese was good enough to make a meal itself.  You have to try it next time.  Allen said it was one of the best Mac & Cheese he's had in a restaurant.


There are many shops around and the beach is right across the street.  It's a great area for a weekend outing for families or couples.  With the weather warming up, get out here and have some fun.  And stop by Nick's for some grub.  Let me know what your favorite dish is.
Nick's Laguna Beach
440 S Coast Hwy
Laguna Beach, CA 92651
(949) 376-8595