I've been told to come to Nana San many times by many friends.  When my good friend Brenda suggested that we meet here for dinner, I was excited.  FINALLY I was going to have a chance to experience what everyone raved about!
The location is sort of hidden but not hard to find.  The exterior is very modest, but the interior is quite charming.  Right away, we were greeted with friendly smiles and seated promptly.  My first impression was already a pleasant one.  After handing the menus to us, our server asked what we would like to drink.  Brenda and I both got hot green teas and Allen got a Sapporo beer.   We were also served a small dish of pickled green.
Allen ordered a Jalapeno Halibut Sushi.  It was spicy, but not from the jalapeno but the wasabi.  Nana San's wasabi is probably one of the most potent ones I've ever tried!  Whew!  The trick to lessen the effect of spiciness shooting up your nose is to breath in instead of breathing out.  Try it next time.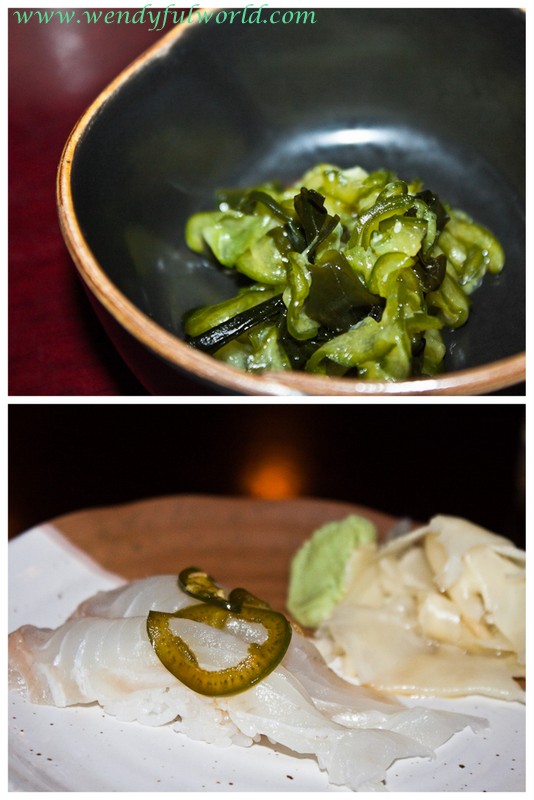 Brenda ordered a Spicy Tuna on Lotus Chips.  I liked spicy tuna but not lotus root, but Brenda assured me this was different because it's deep fried and crispy.  She was right!  I enjoyed it very much!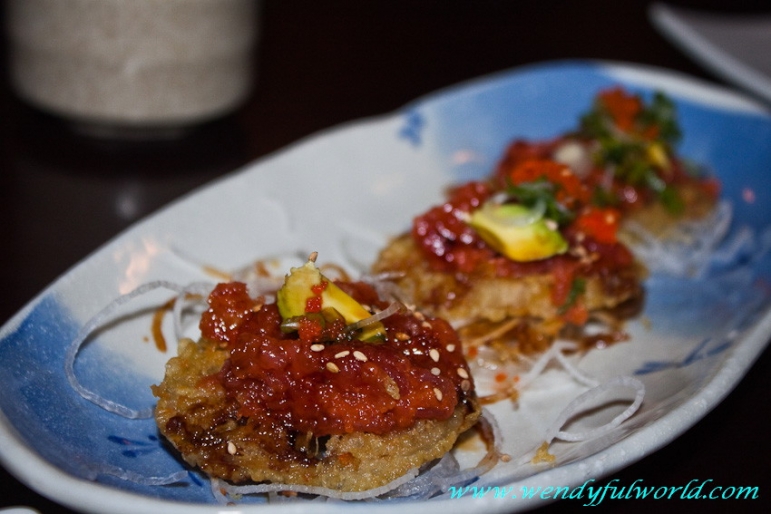 I chose Dinner Combo #2 with assorted Sushi and Tuna Roll.  I don't remember all the names of the sushi but it included Tuna, yellow-tail, salmon, albacore, shrimp, eel, etc.  If you are a sushi lover, you probably will recognize them.  I am just horrible with the names.  😉  But it really didn't matter if I knew the names or not, the important thing was that I LOVED every piece of the sushi on the plate!  Indeed, it was the BEST nigiri sushi dinner I have had in a long time, fresh and tender in very bite!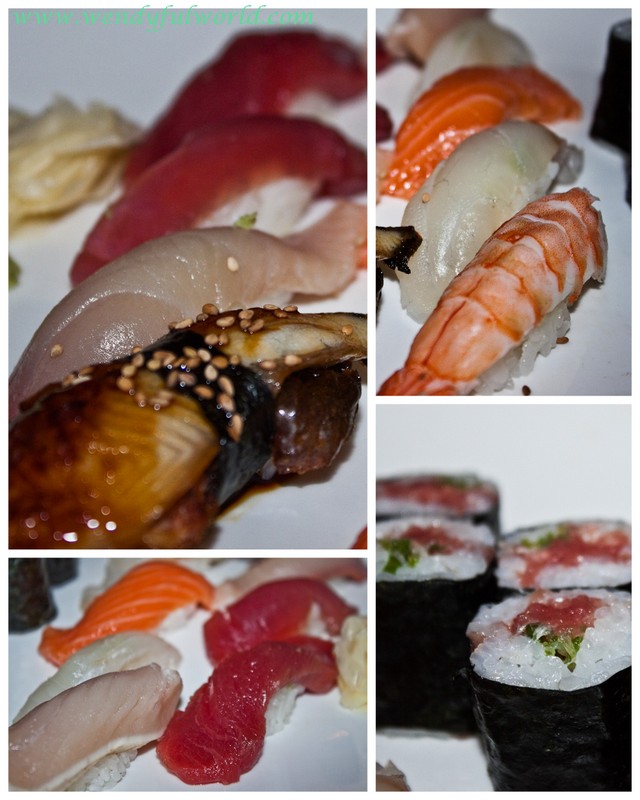 If you haven't tried Nana San and you love sushi, you have got to come visit!  I know I will be back again really soon!  See you there, maybe?
Nana San Sushi
3601 Jamboree Rd Ste 15B
Newport Beach, CA 92660
(949) 474-7373