You know if I like something, I will try to make it myself.  I am pretty sure I've had Bacon Wrapped Dates before, but the ones I tried a couple of nights ago at Country Garden Caterer's Open House was so good that I just had to make some myself.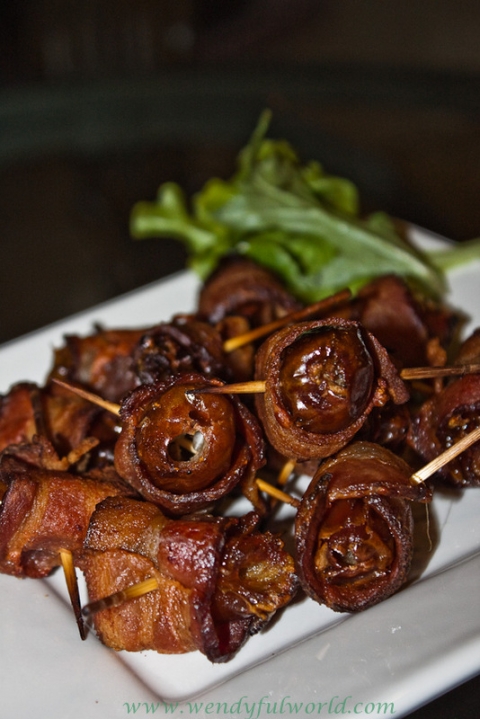 I don't know how others make them, but this was how I did it:
Cook the bacon in the frying pan to rid the bacon fat as much as you can
Once the bacon is about 80% cooked, transfer to a plate lined with paper towels to absorb the grease
While the bacon is still warm and soft (if you wait until it cools too long, it might get too hard to wrap), cut the bacon in 1/2
Wrap the date in bacon and secure with a toothpick (soak toothpicks in water beforehand)
Toast the bacon wrapped dates in toaster oven in medium low setting for 5 minutes or to your preference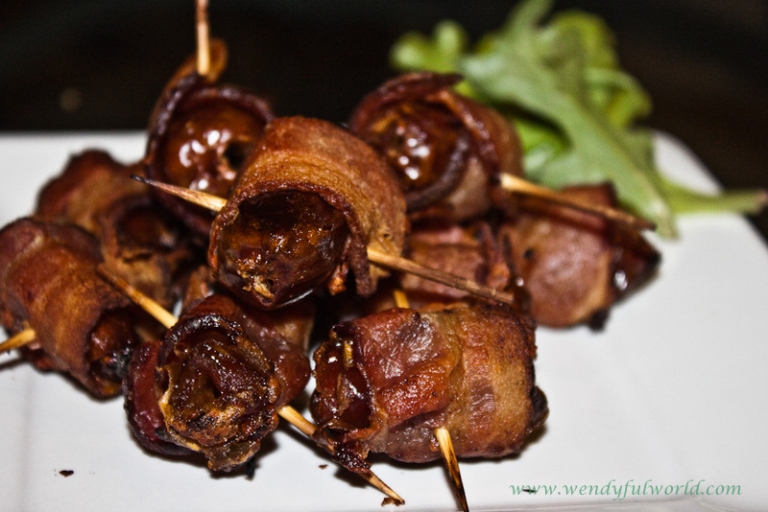 I had them for afternoon snacks.  Sooo yummy!  Do you like Bacon Wrapped Dates?
Please share and like us: