January is a special month.  Not only is it the first month of a new year, it is also the month in which the love of my life was born – January 14th to be exact.   A couple of days before his birthday, we celebrated our one-month wedding anniversary and he brought home these beautiful roses for me. 

It almost has become a tradition that we celebrate birthdays at Korean BBQ restaurant.  But Allen requested Gyu Kaku, a Japanese BBQ restaurant, for his this time.  Gyu Kaku is a chain restaurant with locations throughout California, New York, Hawaii, Illinois, Canada, and several Asian countries.  KBBQ and JBBQ are quite different.  I hope you get a glimpse of what it is like with this post.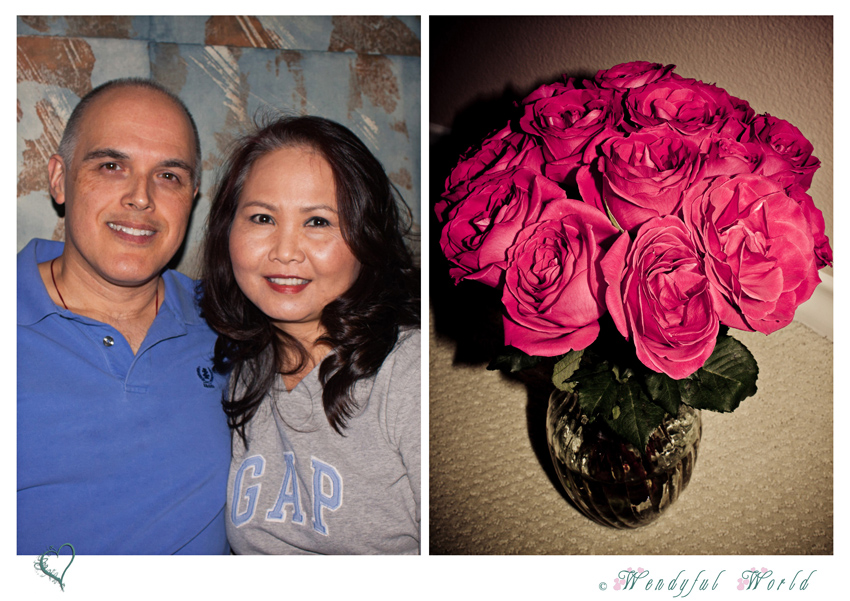 The menu is quite extensive, ranging from appetizers, soup, vegetables, meat, to desserts.  The portion is fairly small if you're used to KBBQ and you don't get any refills of any vegetable side dishes (banchans) since everything is basically a la carte.  After looking through the menu, we decided to go for the $29.95/person all you can eat dinner.  There were 5 of us.  After the dinner, I estimated that we probably could have ordered them a la carte and spent about 1/2 of that.  We just didn't eat a lot that night.  But if you're a big meat eater, go for this because they add up fast.
The menu offered 9 Sides and Appetizers.  We basically ordered one of each.  Gyu-Kaku Salad, Shrimp Yuzu Tacos, Spicy Tuna Volcano,  and Pork Gyoza Dumpling.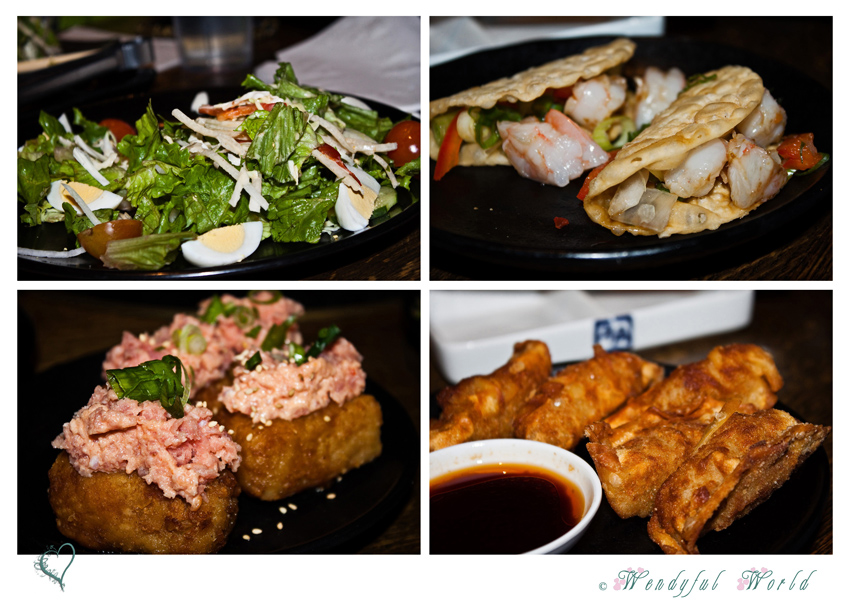 Edamame, Fried Calamari, Tofu Nuggets, and Fried Cheese Wonton.  I forgot to take a picture of Fried Chicken Karaage (similar to popcorn chicken).  All were delicious!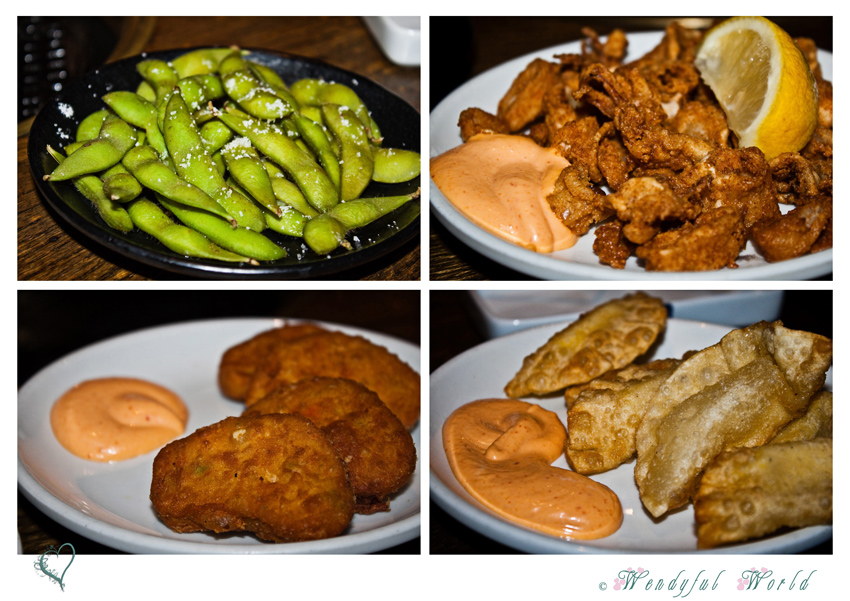 I am always surprise how they just let the grill on before anyone is seated.  You arrive at your table and the grill is on and hot.  There are 12 BBQ items which include meat and vegetables.  We ordered Filet Mignon, Bistro Harami, Yakishabu, Kurobuta Sausages, Spinach, and Sweet Potato.  The meat were so tender and flavorful!  One of the main difference that sets JBBQ apart from KBBQ.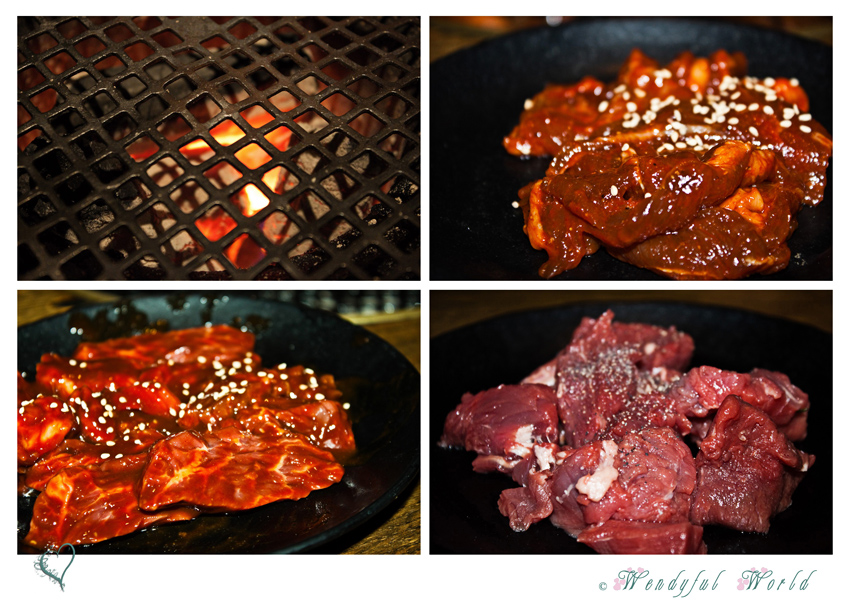 We also ordered Miso Soup (not pictured), Garlic Noodles, and Sukiyaki Bibimbap.  The noodles were really al dente and garlicky.  If I didn't order AYCE, I would have eaten all the noodles because it was really good.  And I loved the Bibimbap, too!  It's not the same as Korean Bibimbap, but the teriyaki sauce mixed with the meat and rice just made it so tasty.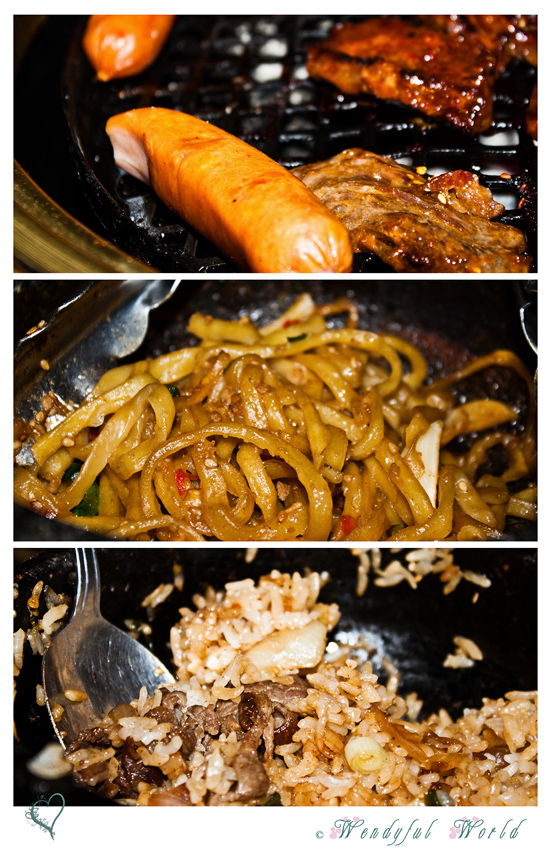 We were so stuffed but couldn't pass on the desserts – Green Tea Ice Cream and S'Mores!  The service was very friendly and fairly prompt.  We've been here a few times before and always enjoyed it.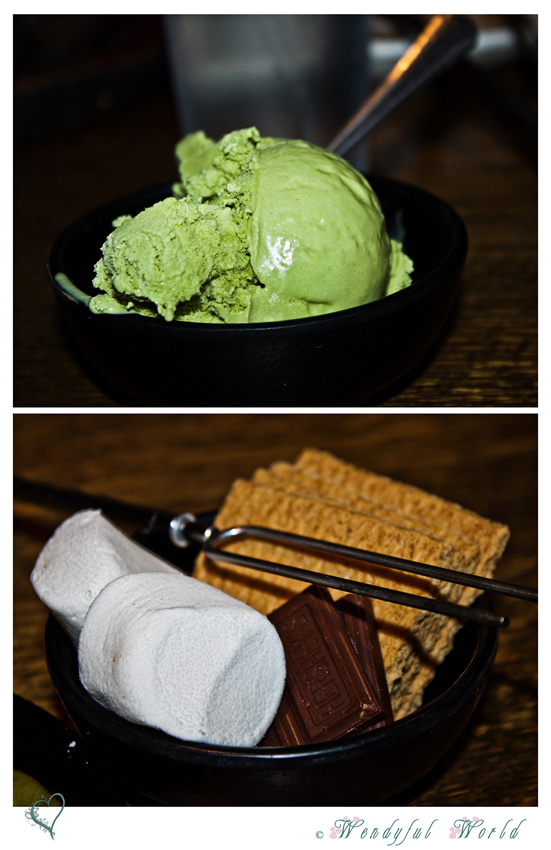 On the weekend of Allen's birthday, I made peanut butter pancakes and his favorite 'everything' omelet.  I love seeing the big smiles on his face!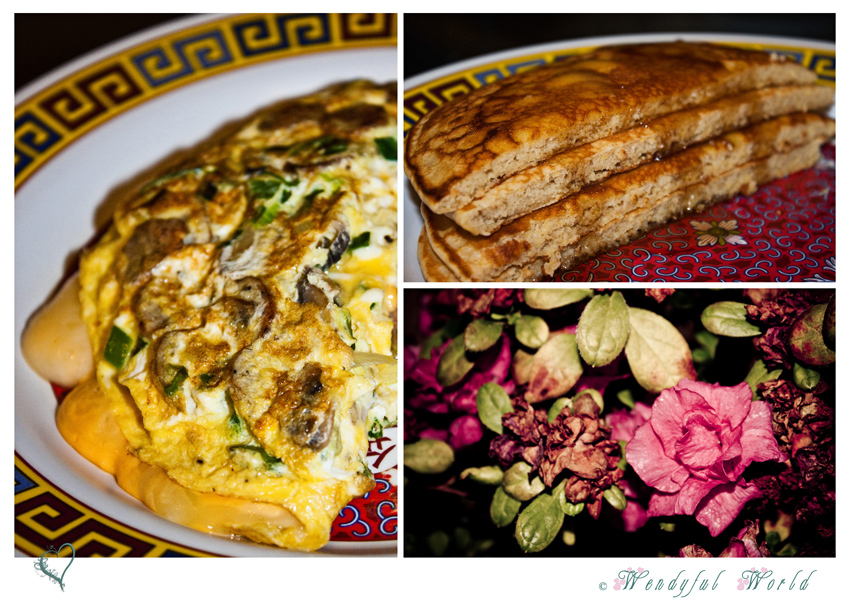 How cute are these camera cookies?  My daughter and her BFF, Cindy, baked these themselves.  Pay close attention because there were 2 types of cookies – a SLR and Point-n-Shoot.  How creative and cool is that?  Thanks, girls!  Allen's nickname is cookie monster, so you can imagine how fast he ate those cookies.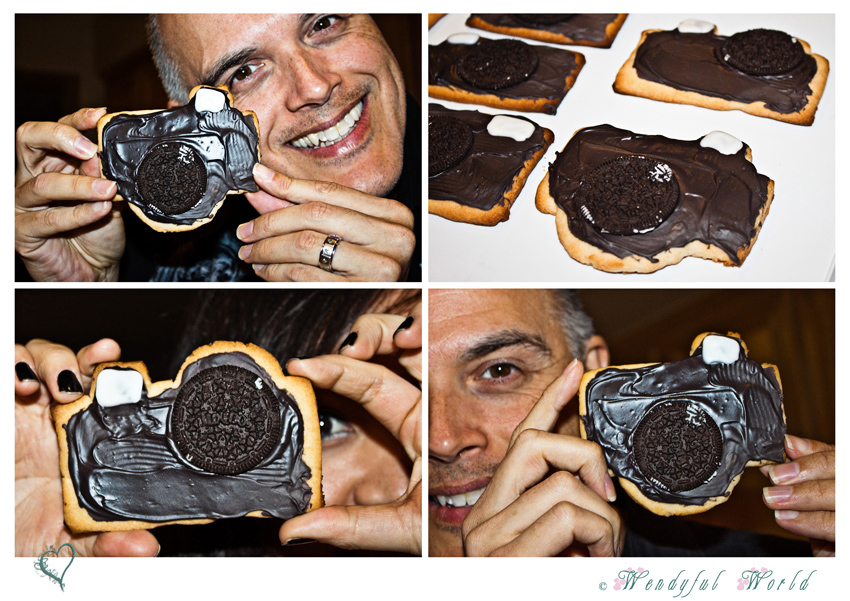 Happy Birthday, My Love!  Whatever birthday wishes you made, may they all come true for you because you deserve it!
Gyu-Kaku Japanese BBQ
7862 Warner Ave.
Huntington Beach, CA 92647
(714) 842-8333