I am not that familiar with Cuban Cuisine.  But when I saw a review from my good friend Anita Lau of Diary of a Mad Hungry Woman, I was excited to try it.  The restaurant is very new and conveniently located at the corner of Sunflower Avenue and Bristol in Costa Mesa.  The interior is very spacious and open, the atmosphere casual and friendly.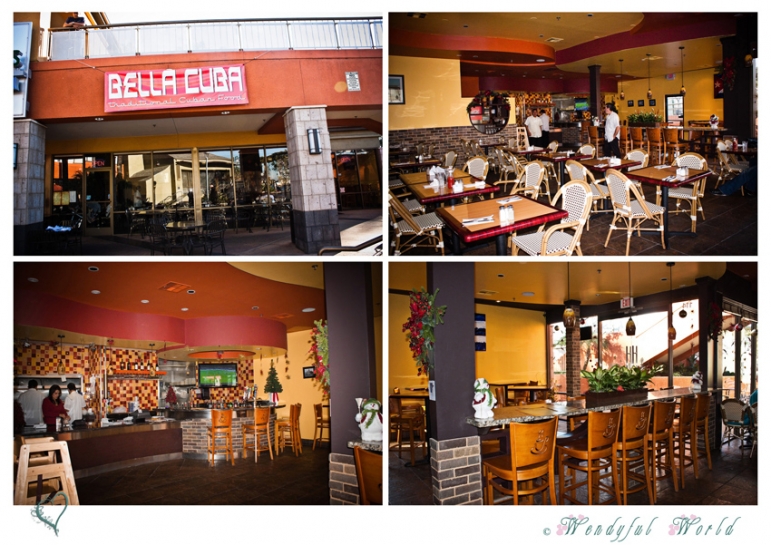 Right after we ordered the drinks, a basket of complimentary garlic bread (below – lower right) was brought over.  Who doesn't like garlic bread?  🙂  My Mango Shake  (below – left)  was thick and not overly sweet which was how I like it.  The Yuca Frita (below – upper right) tasted kind of like fried tater tots.  The accompanying Mojo Sauce was very tart.  I tasted mostly lemon juice which I found too overpowering.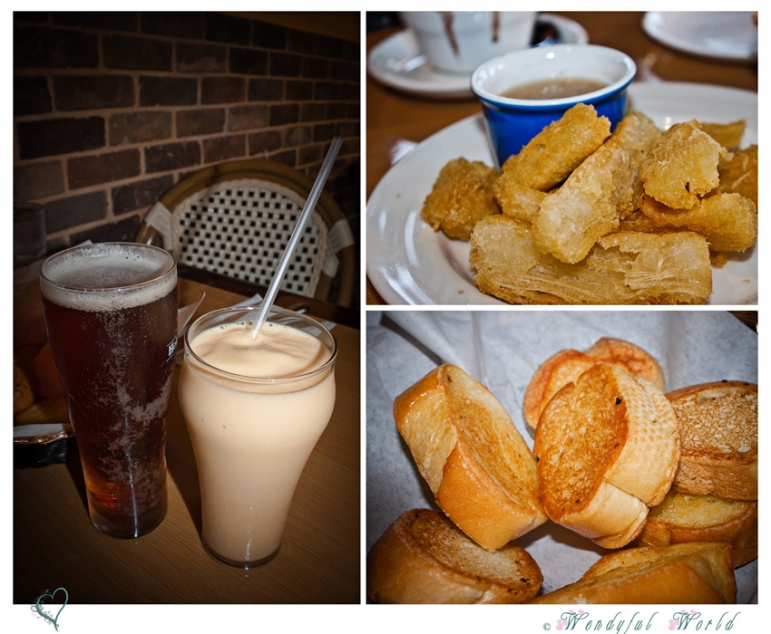 The Pollo al Ajillo – Garlic Chicken was basically rotisserie chicken.  While it was tender, I couldn't taste much of garlic seasoning.  The mojo sauce was the same as the one severed with Yuca Frita, just too tart.  I think you can buy the rotisserie chicken from Costco and squeeze lemon juice on it and make your own.  I thought maybe if the onions were caramelize, they might add some extra flavor to the meat.  Every entree comes with Rice, Beans and Fried Plantains.  I am not big on Fried Plantains, and these didn't really make much of an impression, either.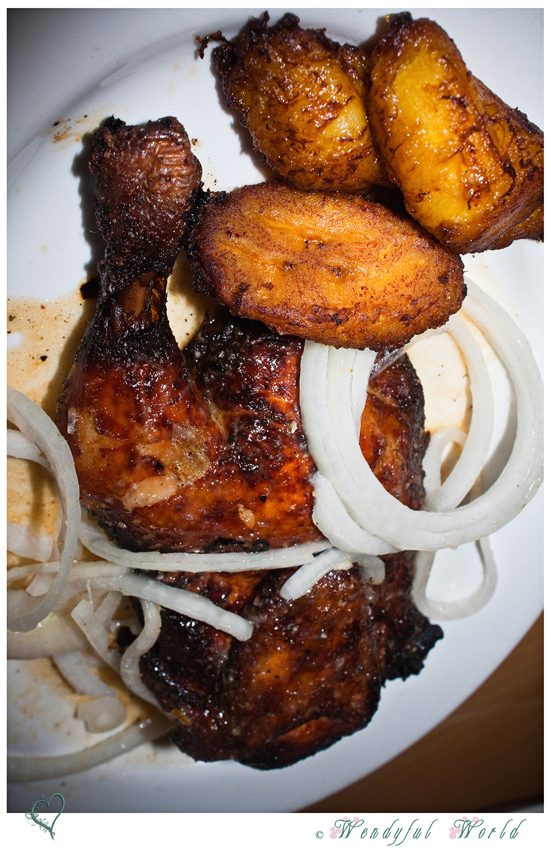 The Lechon Asado – Roasted Pork was very tender from the slow roasting.  The mojo sauce worked better here to balance the grease from the pork.


The rice was just plain rice but the beans were cooked just right, not too salty.  It's almost like a soup because the liquid was quite thin.
On our second trip, we ordered Vaca Frita – grilled shredded flank steak with pan fried onions, garlic, and lemon.  It had great flavor and Allen enjoyed it very much.  (See what I meant when I said they should caramelize onion?)


I was so happy I found my favorite dish – Ropa Vieja – Shredded Beef in tomato sauce, garlic, onions, green and red pepper.  I liked it so much I looked up recipe online and learned to make it.  I highly recommend this dish if you go. 


This is a great place to bring your whole family for a casual lunch or dinner.  No worry about parking or wait.  Both times I was here, I had a very relaxing and enjoyable meals.  Hope you will, too.
Bella Cuba
3940 S Bristol St., Ste 114
Santa Ana, CA 92704
(714) 545-5711