It's been awhile since I cooked.  I thought for this week's family dinner night, I'd make a couple of my family's favorite dishes; Honey Walnut Shrimp and Spicy Beef with Pickled Mustard Green.  I also decided to make use of the left over rice to make Fried Rice instead of making new Steamed Rice.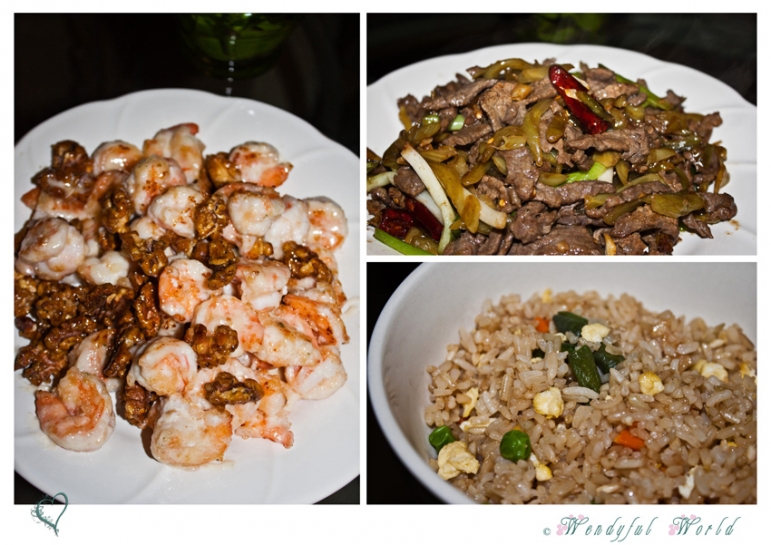 The main ingredients for Fried Rice are Eggs (scrambled), Frozen Mixed Vegetables, and Rice.  In this case, I actually combined left over white and brown rice.  Garlic and Green Onions gave the fried rice some added flavor.  Seasoned with a bit sugear, salt, and soy sauce to your taste.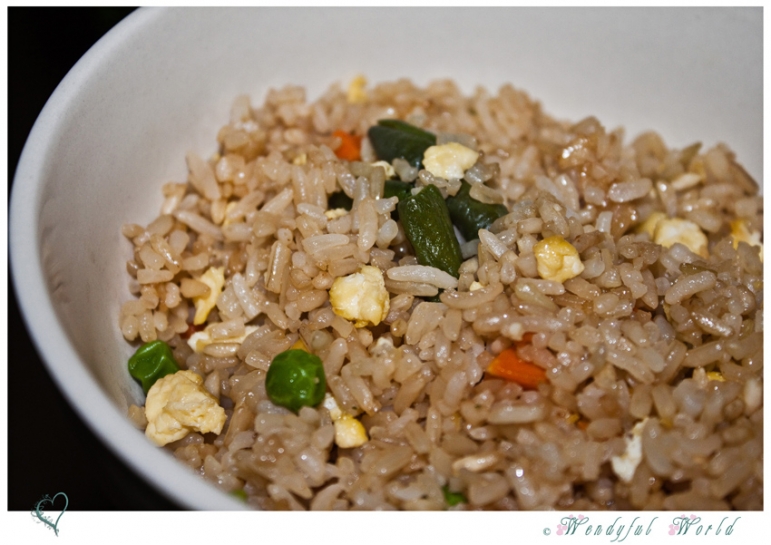 I cut Beef Shank into thin strips and marinated with oil, sugar, garlic salt, and soy sauce.  Cut the Pickled Mustard Green into strips just like the beef. As a rule of thumb, you want to cut your main ingredients into the similar if not same shape.  Depending on the type of Pickled Mustard Green you buy, you may want to wash/rise it to reduce the sourness/saltiness before cooking.  I like this dish spicy so I used dry chili in addition to garlic and green onion for flavoring.
I actually made my own Candied Walnut this time (Pat on the shoulder)!  Make the sauce by combining Mayonnaise, Vinegar, and Sugar with a little bit of water.  I also added a pinch of garlic salt just because I like it.  😉


My family enjoyed the dinner very much.  Hope you did, too!