Frankly when Slater's 50/50 open its restaurant at the Anaheim Hills location, I thought it was just a matter of months before it went belly up.  That locations has housed restaurants from Chinese, Vietnamese, to California Cuisines.  Some lasted a few years, some only months.  I attributed it to bad Feng Shui until Slater's 50/50 came along.  I couldn't tell if they did any modifications as far as Feng Shui goes, but restaurant has been popular with dinners now as much as when it first opened its door.
What's in the name 50/50?  It comes from its signature burger made with 50% ground beef and 50% ground bacon.  Mmmnnnn, BACON!!!  But if this sounds too much for you to handle, you have other choices of of meats: Spicy Fire Beef, Spiced Turkey, and Veggie Patties!  The menu offers preset burgers, but you can 'design' your own choosing the patty, bread, cheese (12 to choose from), toppings (30 to choose from), and sauce (20 to choose from ).  Don't be shocked when your burger arrives because it's monstrous!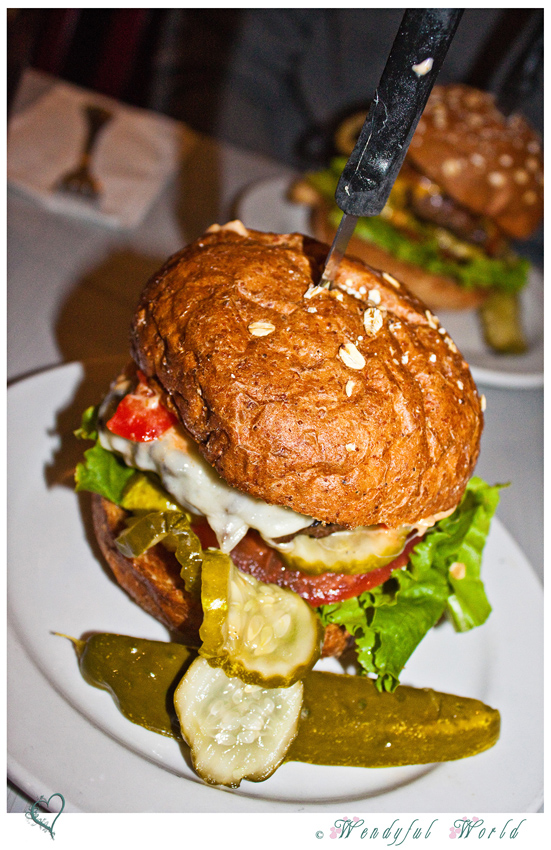 I ordered the 1/3 lb Spicy Fire Beef with Honey Wheat Buns, Pepper Jack Cheese, Tomato, Roasted Red Pepper, and Baconnaise sause.  Loved the Buns.  When eating everything together, it was quite tasty, but the patty itself along didn't have much flavor other than it was pretty spicy with bits of visible jalapeno pepper.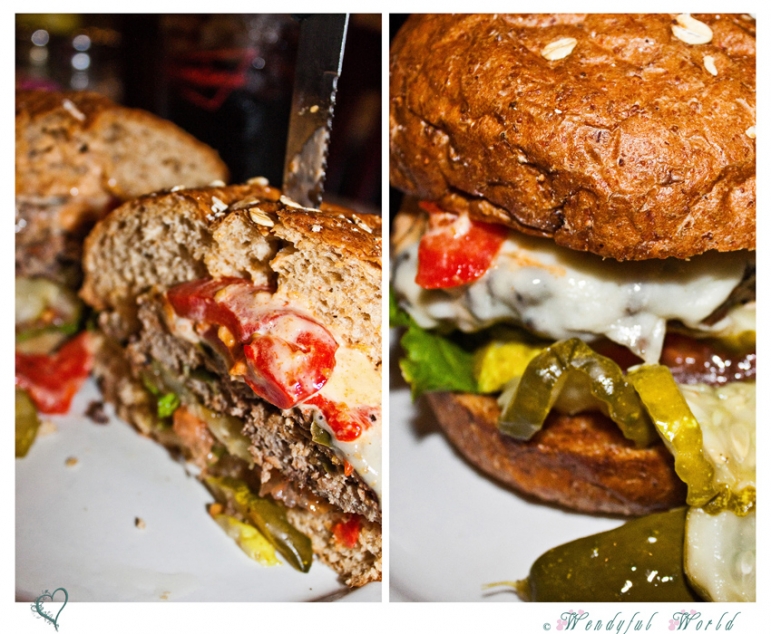 The list of draft beers on the board is quite impressive.  I'm sure you'll find one to your liking if you're a beer drinker.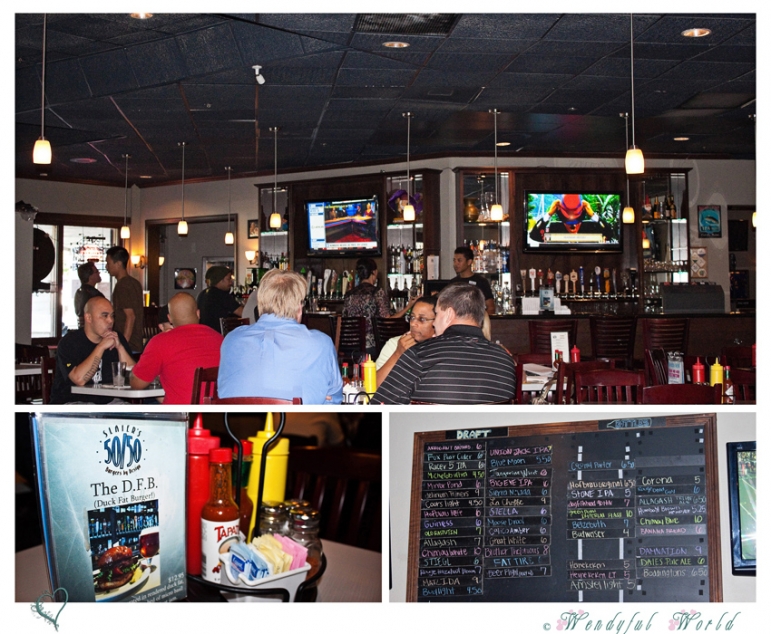 Allen ordered the 50/50, also with Honey Wheat Buns.  The patty looked really 'pink' as if it was not cooked thoroughly but we were assured that was how bacon looked even at well-done.  We had expected it with bold flavor since it's got 50% bacon but not really.


The side of Sweet Potato Fries were good and portion was big, but we're too full and only consumed maybe 1/5 of it.  Our server Julie was wonderful and friendly.  She certainly made the experience very pleasant.
Slater's now has another sister restaurant in Huntington Beach and soon another one in San Diego.  What would you name your own designer burger?  Let me know.
Slater's 50/50 Burger's By Design
6362 E. Santa Ana Canyon Road
Anaheim, CA 92807
(714) 685-1103