The long anticipated Capital Seafood Restaurant at Irvine Spectrum finally opened on Tuesday, November 1st, 2011.  On Sunday, before its grand opening, it hosted a private Red Carpet VIP Party and I was lucky to be among the many guests invited.
If you are a Dim Sum lover, you probably have already dined in one of Capital Seafood Restaurants which spreads across Orange County and Los Angeles County.  There are even two in Las Vegas, Nevada and 2 in China.  This one at Irvine Spectrum offers the usual Dim Sum and Seafood fare but also a bar area equipped with many big screen TV's to attract Happy Hour goers.
(All photos courtesy of Allen Taylor Photography)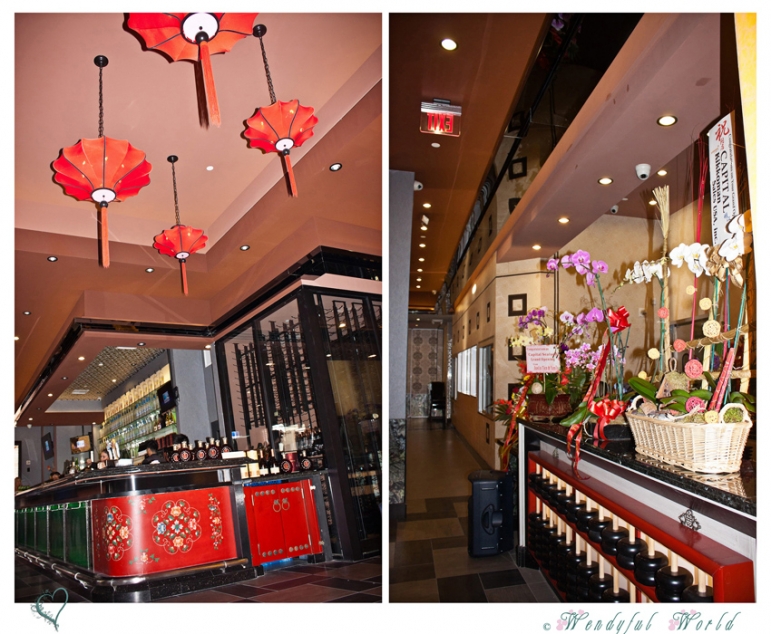 The decor is ultra modern with gorgeous light fixtures and art works.  In addition to the main dining hall, there are several private dinning rooms and an outdoor patio.
Guests at the VIP event were treated to a buffet feast and open bar.


A traditional Chinese Lion Dance was performed as a ceremony to scare away evil spirits and summon luck and fortune.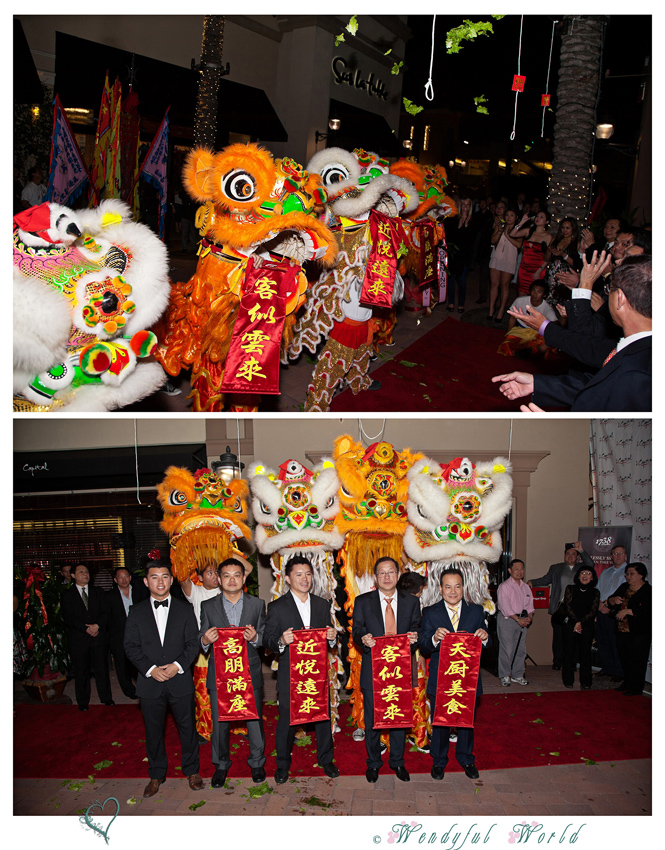 Lucky for us, we don't have to travel far anymore to enjoy some delicious Dim Sum.  (The follow images were taken from a recent dining at the Monterey Park location.)


We may not be  movie stars but we sure felt like celebrities on the red carpet!  Once again it was a fun night hanging out with my fellow foodies – from right to left Anita Lau of Diary of A Mad Hungry Woman, Brenda Law, Yours Truly, Sukhraj Beasla of Eat Suki Eat, Holly Wong of The Endless Supper, and Marian Bacol-Uba of Marian The Foodie.


Congratulations, Capital Seafood Restaurant, for your grand opening at the Irvine Spectrum!  I wish you much success and prosperity!
Capital Dim Sum Seafood Bar
85 Fortune Dr., Ste 329
Irvine, CA 92618
(949) 788-9218