******************** P R E S S    R E L E A S E ********************
While Southern California has always been known as the premiere destination for a West Coast vacation get-away, the weekend of Aug 27-30 promises to enthrall fun-seekers with an event that offers so much more. This year welcomes the first ever Food Wine & Jazz Festival, a celebration of decadent fare, lively spirits, and full-bodied fun for all who attend.
Nestled in the posh enclave of Dana Point, The St. Regis Monarch Beach Resort offers a stunning backdrop to this weekend of wining and dining by the sea. From the luxurious accommodations to the breath-taking oceans views, The St. Regis Food & Wine Festival is the epitome of indulgent fun.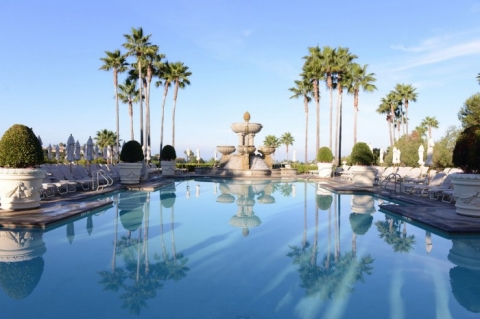 Featuring the culinary talents of celebrity Chef Michael Mina, this weekend of events will be an excursion into decadence as guests revel in the delicious fare prepared fresh, just for them. VIP ticket holders are invited to attend an exclusive private event with Chef Mina, set against the stunning backdrop of Stonehill. A who's-who list of over 50 wineries and boutique vintners have been confirmed to attend, promising wine connoisseurs the opportunity to indulge their passion and their palates.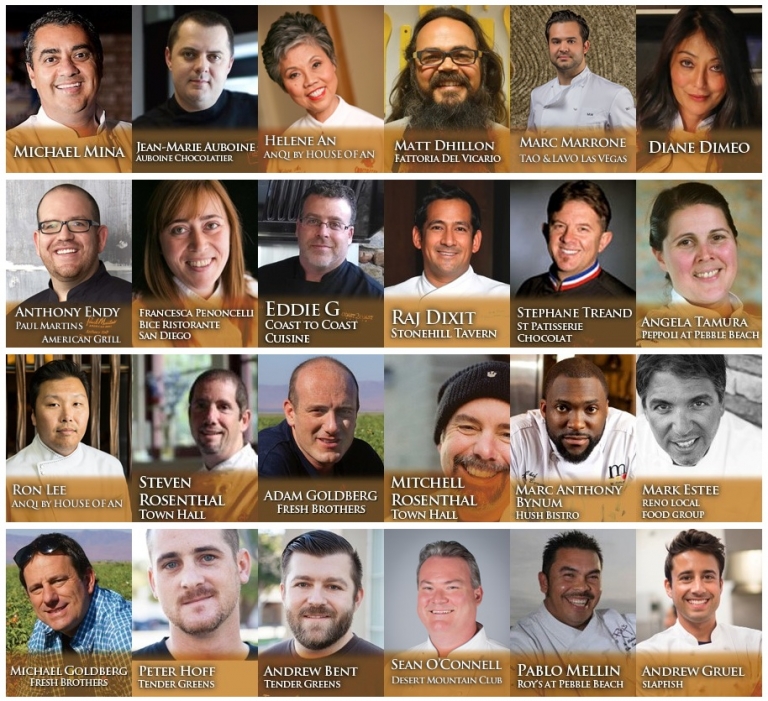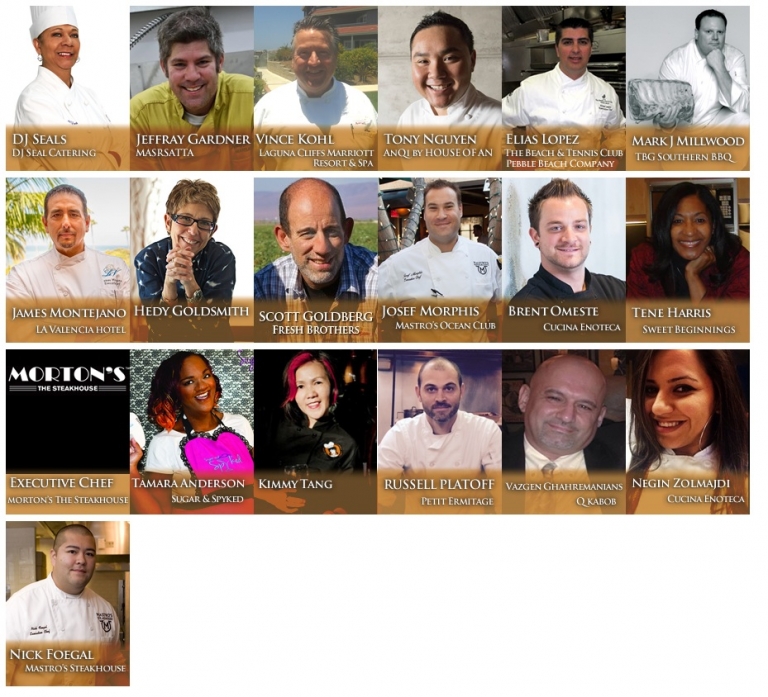 Subsequent festivities include 2 Grand tastings, Champagne on the Beach, and will culminate in a Seaside Jazz Brunch. This fabulous celebration of food & spirits will bring the best of the culinary and wine worlds together, as patrons drink & dine in the most beautiful locale Southern California has to offer. Resort amenities include ample golfing and indulgent spa packages, making this the true opportunity to spend a weekend in indulgent bliss. To purchase tickets, click here.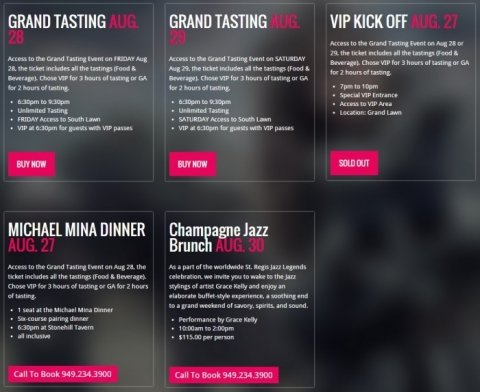 Barcelona Enterprises has garnered a reputation for its lavish events and fun-filled food festivals, however the company has made an even bigger name for itself when it comes to charitable giving. As with all of their events, the company will donate a large portion of The St. RegisFood & Wine Festival's proceeds to a charitable cause. Guest can enjoy themselves as they indulge their tastes & senses, all while supporting a great cause.
Calendar of events:
Thursday August 27

: Private Michael Mina Event at Stonehill

Thursday August 27

: VIP event

Friday August 28

: Grand Tasting

Saturday August 29

: Champagne on the Beach

Saturday August 29

: Grand Tasting
·

Sunday August 30

: Jazz Brunch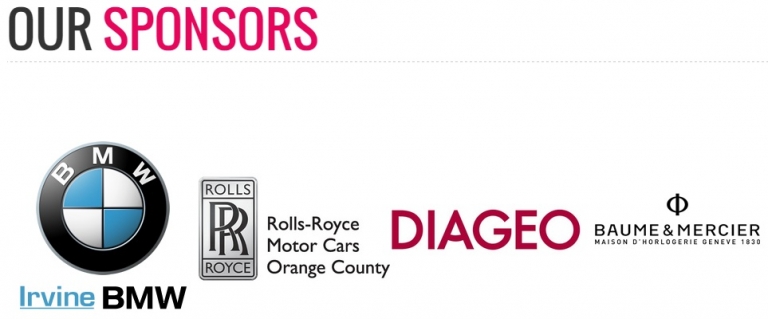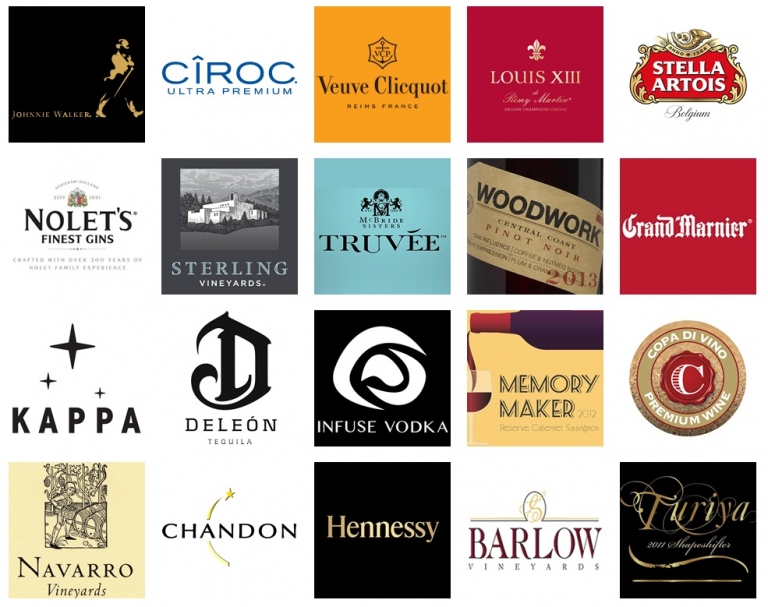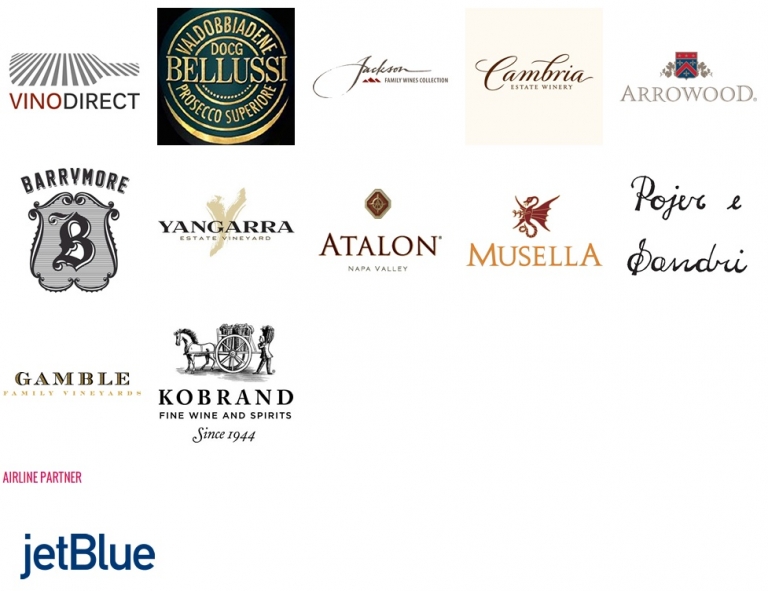 (All photos from http://www.stregisfoodandwine.com/)
St. Regis Food & Wine Festival
St. Regis Monarch Hotel
1 Monarch Beach Resort N
Dana Point, CA 92629
(949) 234-3200