Rose Bowl Stadium, aka America's Stadium, was founded in 1888 for "ladies and gentlemen" who wish to spend their leisure time outdoors. Today, it plays hosts to Football games, concerts, flea markets, food fests and so much more. But did you know that you can host private and corporate events as well? I recently took a media tour of the stadium and sampled the official catering service from Wolfgang Puck Catering.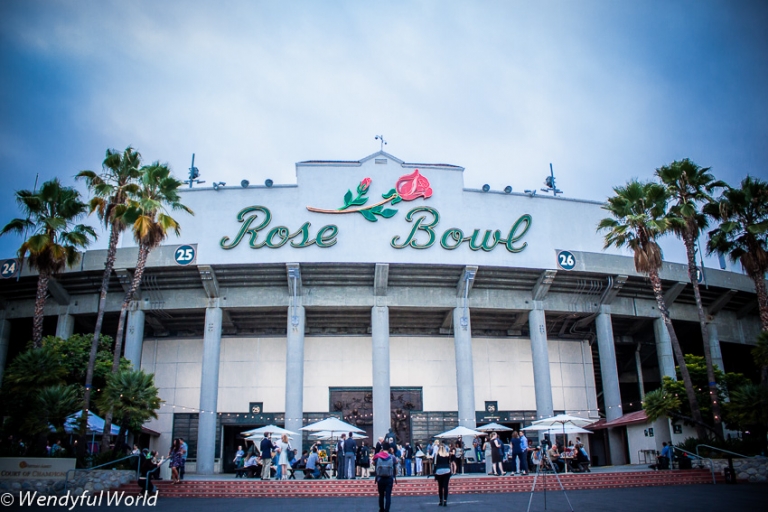 The event venue spaces have gone through an extensive and expensive renovation and are more beautiful than ever. The iconic Court of Champions is an ideal location for presentations, picnics, Cocktail receptions and product launches.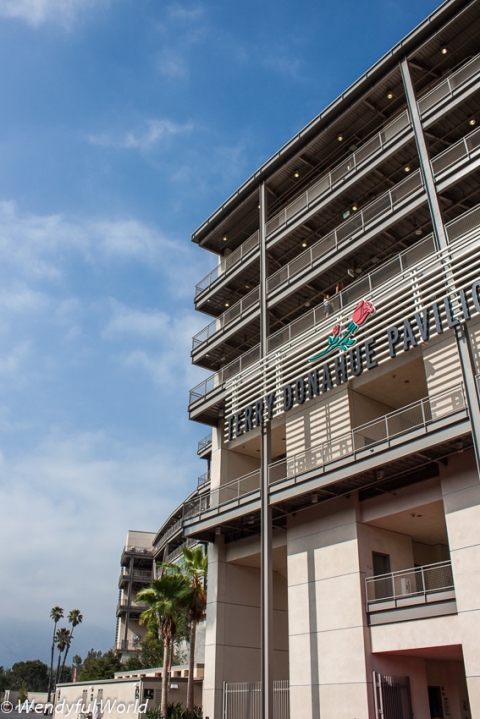 The Terry Donahue Pavilion offers state-of-the-art club, lounge, luxury suites and Press Boxes for any type of first class events with capacities ranging from 150 to 1,200.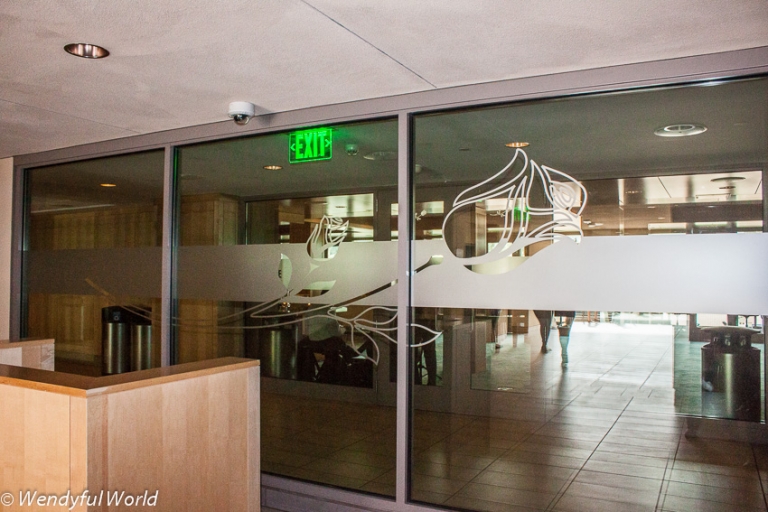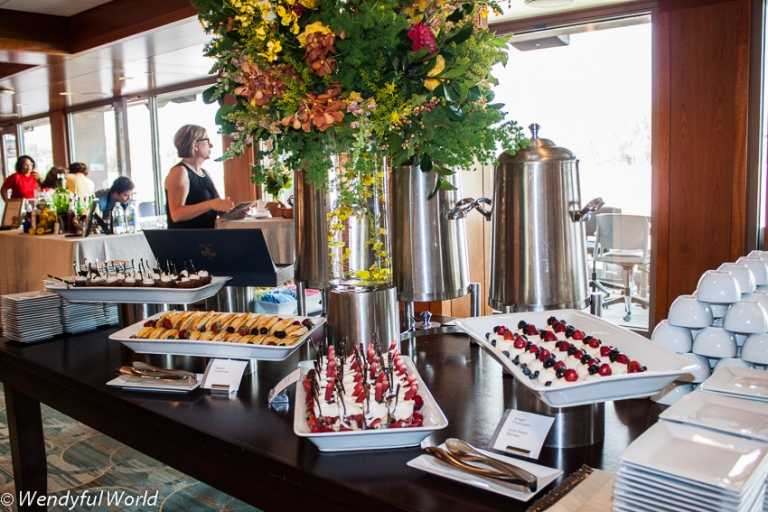 Partnering with Legends Hospitality, Wolfgang Puck's culinary team offers fresh, unique and world-class restaurant quality cuisine and experience.
(Click to scroll through more images)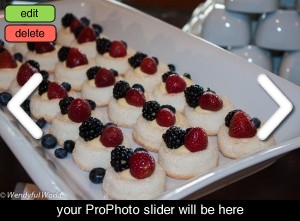 Beautiful dessert station with Angel Fruitcake with Fresh Berries; Strawberry Shortcake; Peach Turnover and Chocolate Mousse.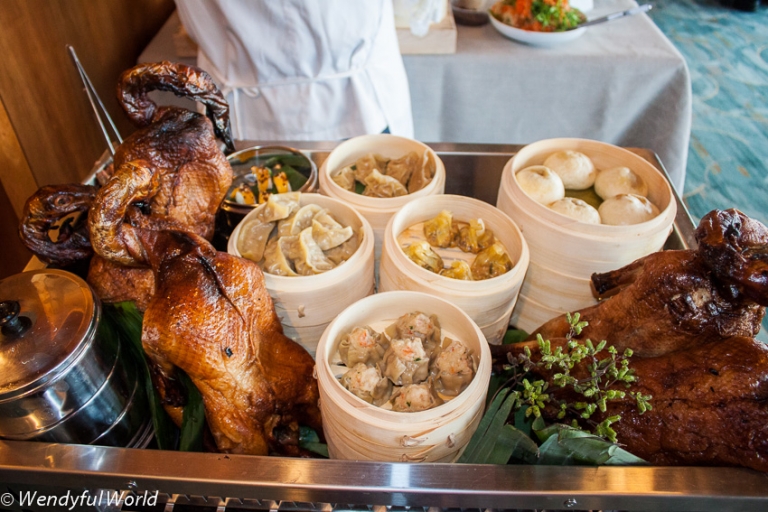 I was pleasantly surprised to find Roast (Peking) Duck and Dim Sum. Who says you have to go to a Chinese restaurant for authentic Chinese food?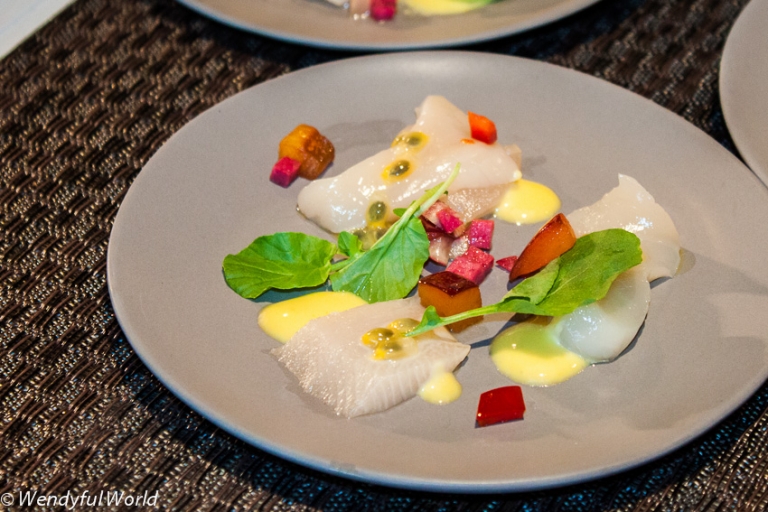 Scallop Crudo with passion and stone fruits was beautiful!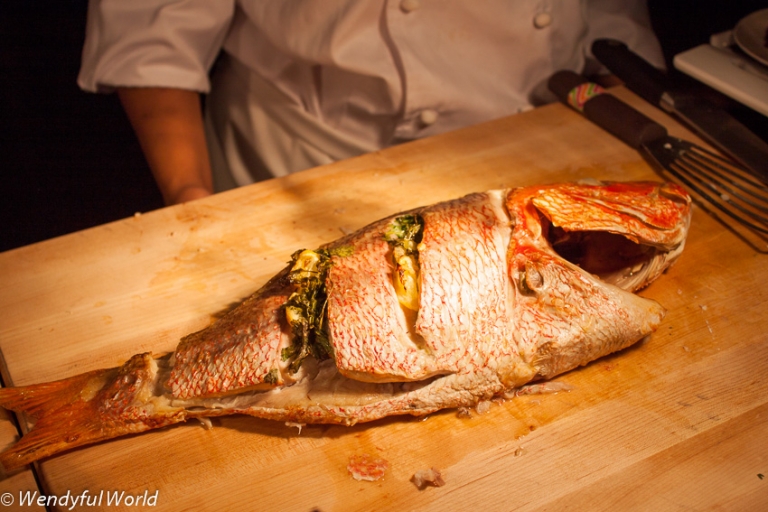 Don't let this whole fish scare you. I can assure you the only thing shocking was how good it was!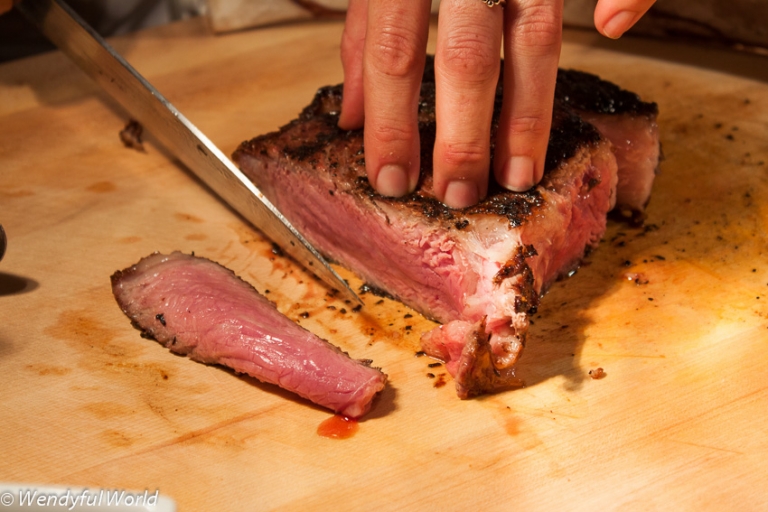 Hand-carved Tomahawk Ribeye Steak was a crowd-pleaser!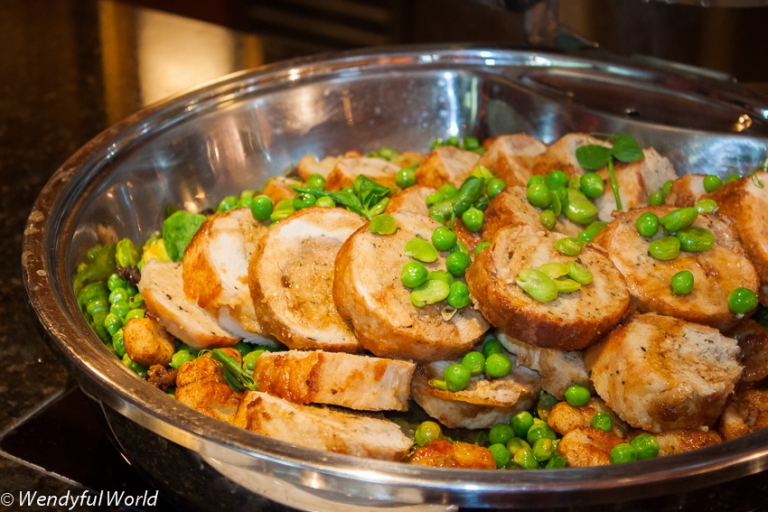 Roast Pork Roulade was another one of my favorites. And there were so many other tasty salads and sides.
(Click to scroll through more images)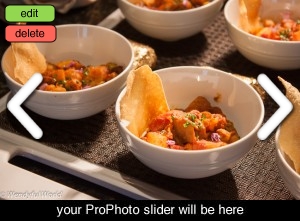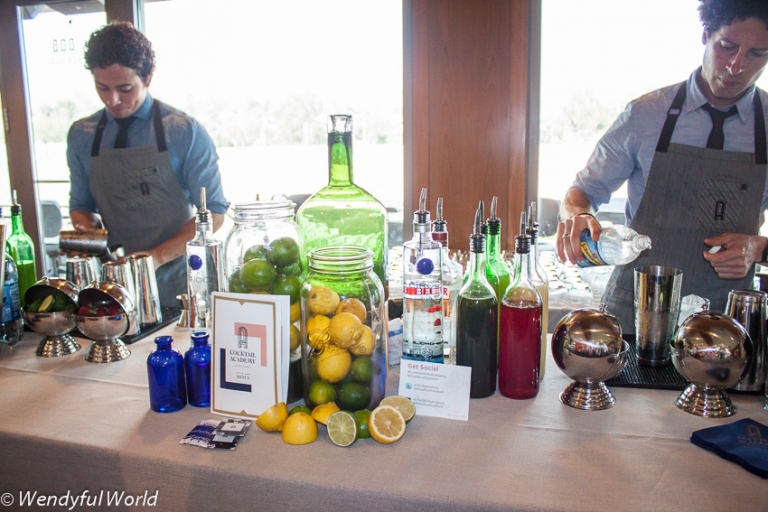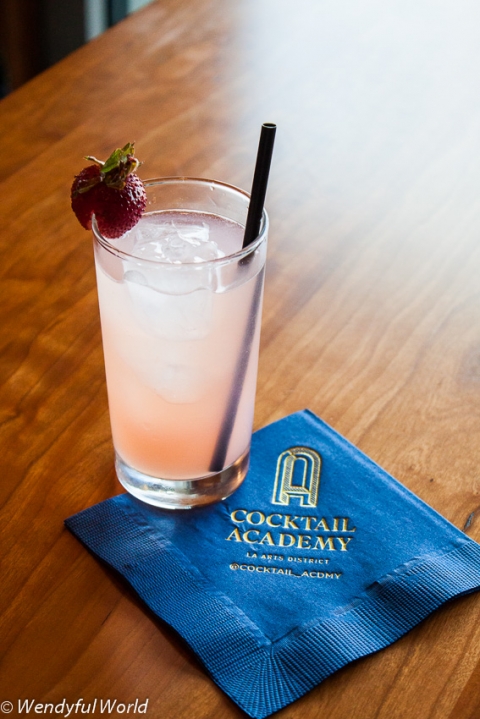 Cocktail Academy was serving up delicious cocktails. I really enjoyed this Strawberry Fix (Gin, Lemon, Strawberry, Club Soda).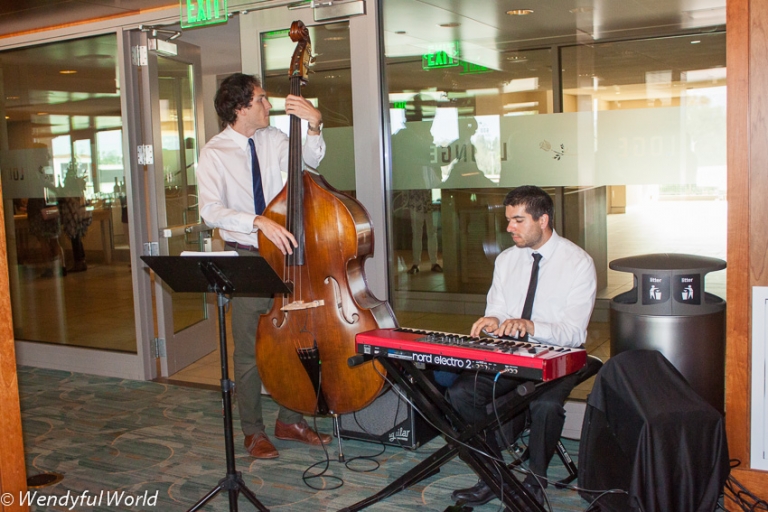 Guests were entertained by live band.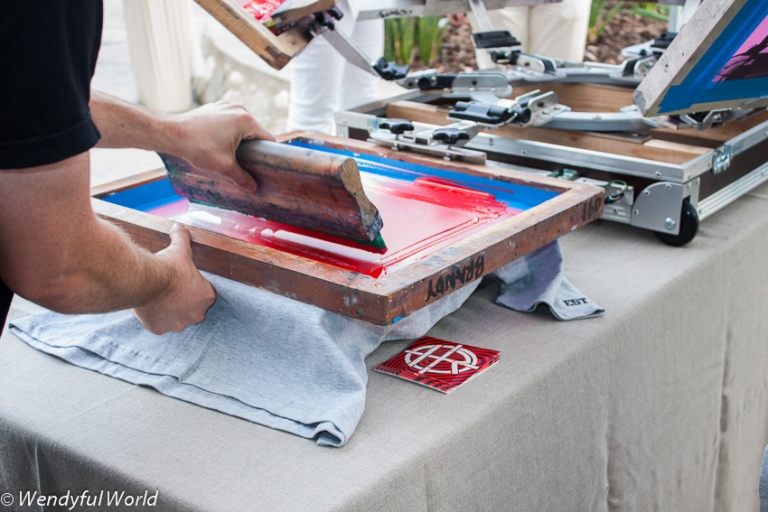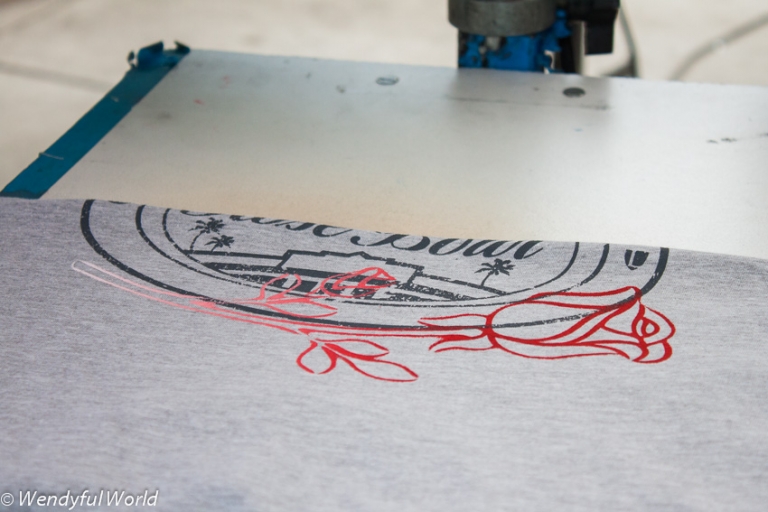 We even got a T-Shirt screen-printed with Rose Bowl graphics of our selection by Hit + Run. I loved mine!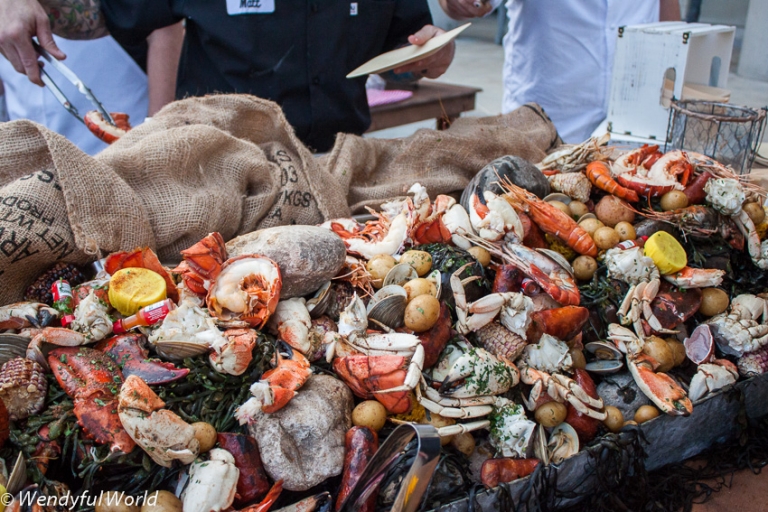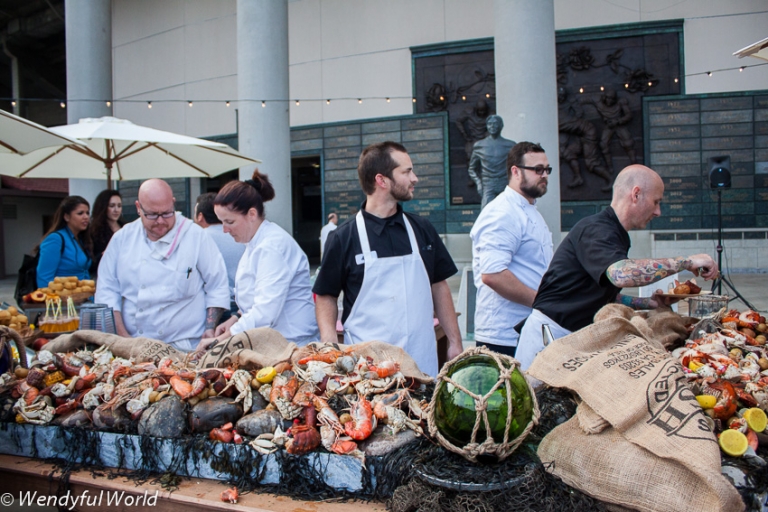 More surprised awaited us at the Court of Champions with a huge seafood station serving lobster, prawns, clams, stone crab, Dungeness crab, sausage, potatoes, and corn. It was amazing!! There were also summer-inspired dessert bar showcasing peaches: Peach Galettes, Peach Cream Cakes and Peach Cream filled Twinkies. Peach-infused lemonade was especially refreshing on a warm summer night.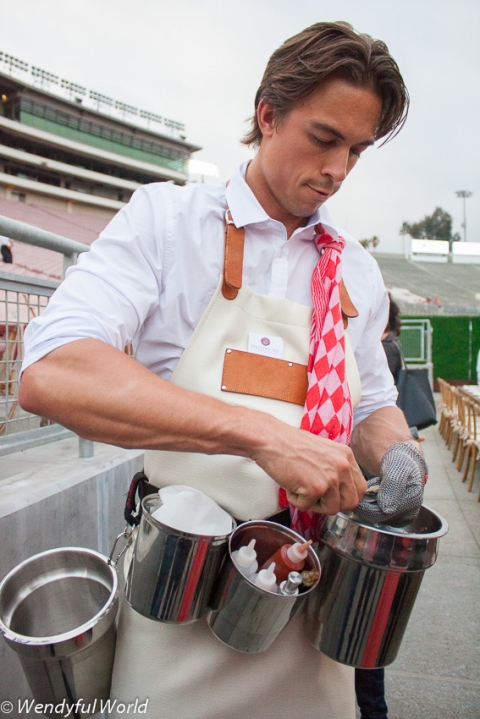 The Rose Gardens on the East and West sides of the field are the ideal locations for a cocktail reception on field level. Oyster XO served freshly shucked oysters. Several tray-passed hors d'oeuvres were served including these lobster rolls on quid ink bread. Seriously delicious food and I was beyond stuffed!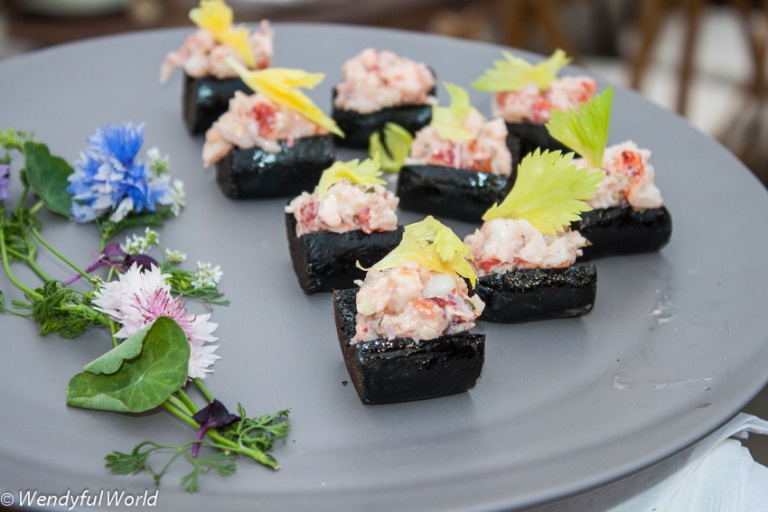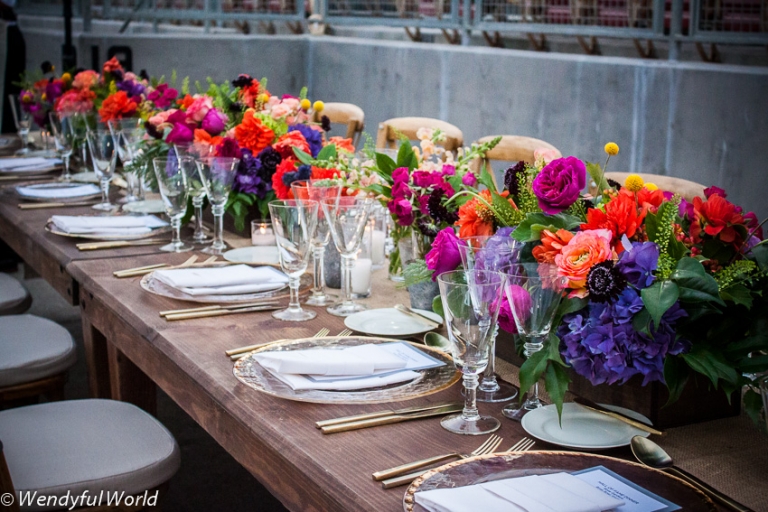 I was completely in love with this gorgeous table setting at the Rose Garden! Imagine, this could be your party!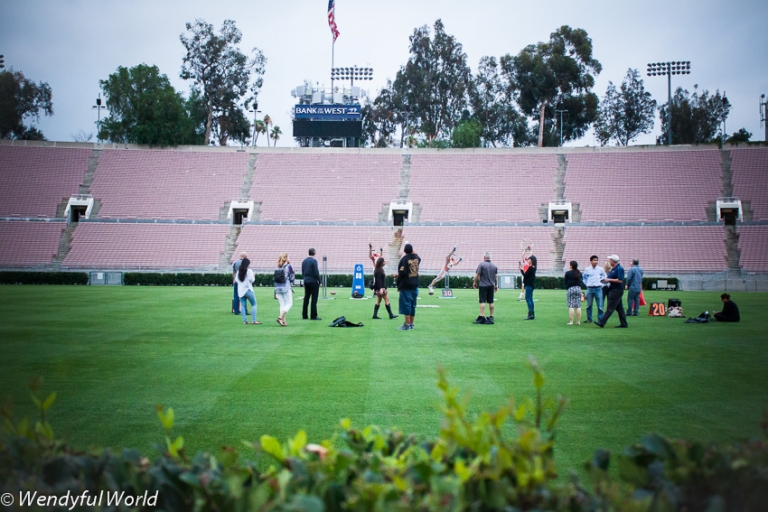 There are so many options with so many possibilities for events of any size and occasions. So next time you're hosting an event, whether it's for work or private, submit a Request For Proposal. The rental rates are very reasonable and affordable. You and your guest will sure have a great time!
Rose Bowl Stadium
1001 Rose Bowl Drive
Pasadena, California 91103
(626) 577-3100