I love Spring.  I think it's the perfect season of the year, especially in Southern California.  There is plenty of sunshine and yet it's not too hot nor too cold.  But another reason I was excited about the arrival of Spring was the new Spring Menu at Z'Tejas.  Using fresh seasonal ingredients, the new Spring Menu offers diners new innovative lunch and dinner entrees along with 2 additional specialty cocktails.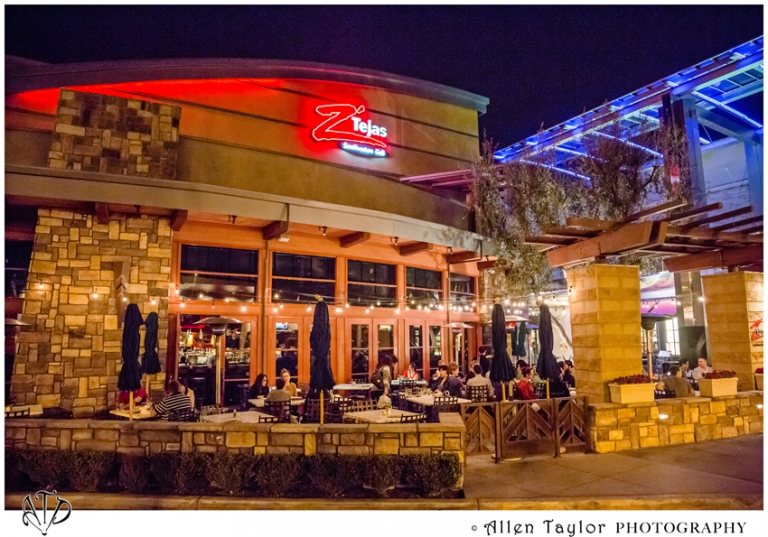 The day is getting longer so the outdoor patio is perfect for hanging out with friends.  There are umbrellas to block the sun and heaters to warm the cool nights.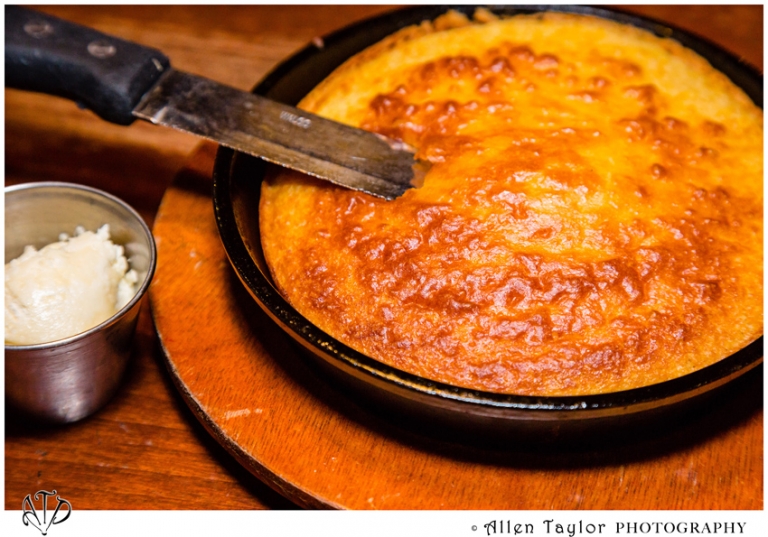 If you have been to Z'Tejas, you know how addicting the corn bread is.  And the best part is it's on the house!  I really think they should start selling these because I'd absolutely buy them to go.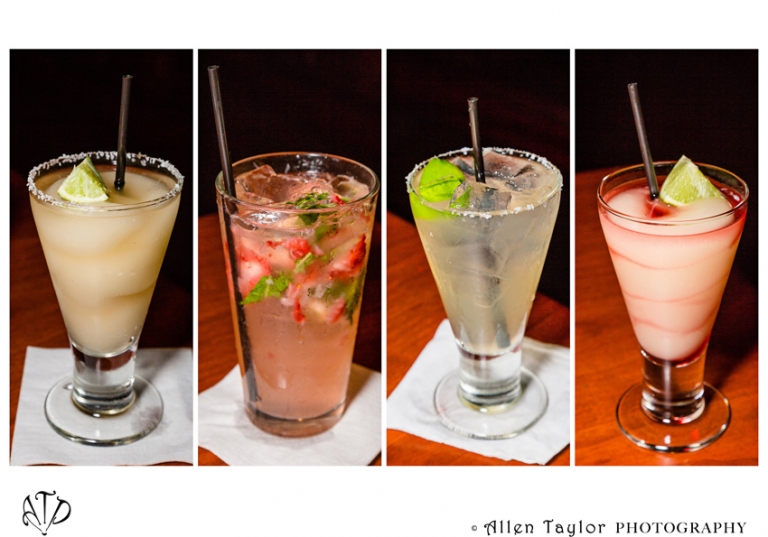 There are so many delicious cocktails on the menu, many are available during happy hour with exceptional values.  Here featured above, from left to right, are  PATRÓN FRUZION (Fruit-infused Patrón Silver swirled into 6TH Street Margarita),  SKINNY MARGARITA (Cabo Wabo Tequila Reposado, triple sec, fresh lime juice, Herradura Agave Nectar, club soda and a salted rim),  6TH STREET MARGARITA on the rock and CHAMBORD MARGARITA (Chambord Liqueur swirled into 6TH Street Margarita).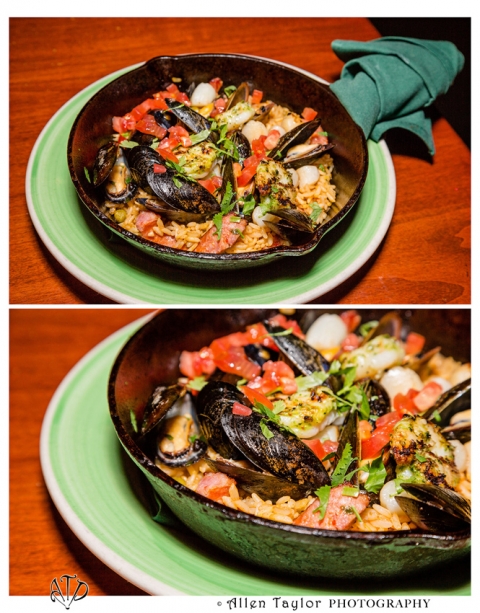 SEAFOOD PAELLA – A skillet of scallops, shrimp, mussels and Andouille sausage tossed with toasted saffron and green pea rice. $17.95 (Gluten Free)
I love this dish and frequently order it at restaurants, so I was particular happy to see this on the menu.  There are so much seafood and portion is quite big so it's perfect to share.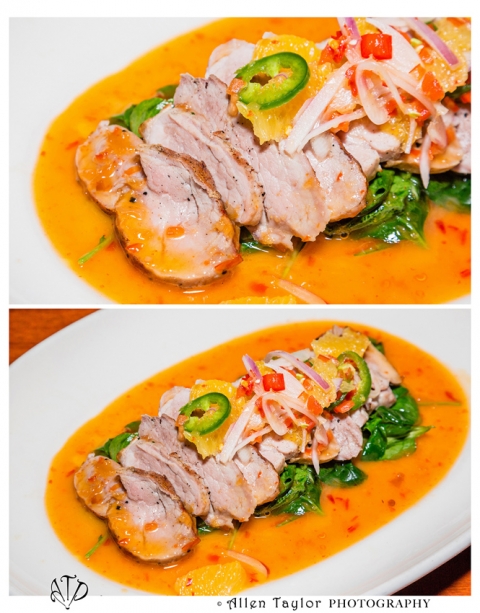 SWEET CHILE PORK TENDERLOIN – Pan-seared pork tenderloin over sautéed spinach and arugula, finished with sweet chile butter sauce and garnished with an orange and jalapeño salad. 13.95 (Gluten Free)
This dish reminds me of Thai cuisine because of the sweet chile butter sauce.  The pork tenderloin was cooked perfectly.  Even if you can't take too much spiciness, you're safe with this.  I ate the left over with rice for lunch and it was still delicious.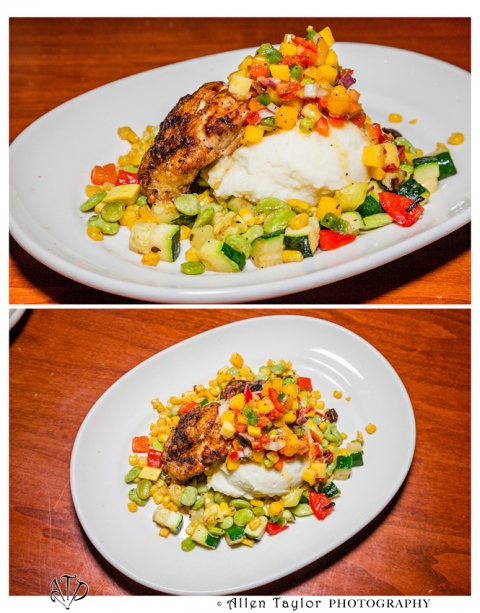 SOUTHERN CHICKEN THIGHS – Crispy chicken served with Southern-style succotash, roasted garlic mashed potatoes and finished with mango chutney. $11.95
This was my favorite of the night!  I am Asian and I love dark meat which is actually more flavorful than white meat and won't dry up as easily.  The crispy skin with the tender meat was delightful in every bite.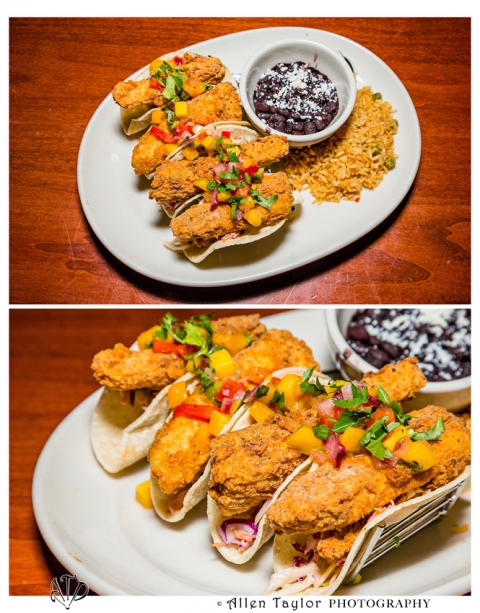 FISH TACOS – Crispy fish served in corn tortillas with Southwestern Slaw, mango salsa and served with black beans and saffron rice. $11.95
I was so surprised at how big the fish pieces were.  I liked them and I would suggest that you ask for some  jalapeño tartar sauce for extra flavor.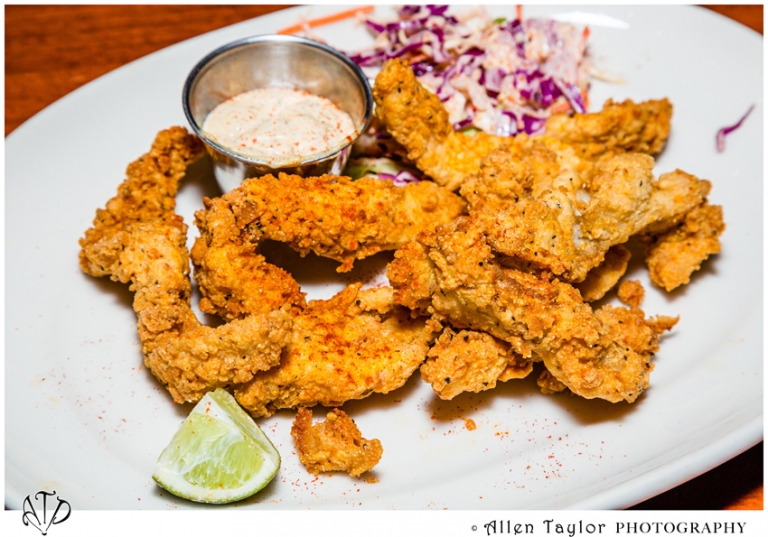 CATFISH BEIGNETS Catfish dusted with cornmeal and fried crisp, served with jalapeño tartar sauce. $10.25
This is on the regular menu.  I was curious about the 'beignets' thinking they would be shaped like donut holes but they were not.  I really loved these.  The cornmeal gave them a tad bit sweet flavor.  Just like (donut) 'beignets', you can't stop eating them.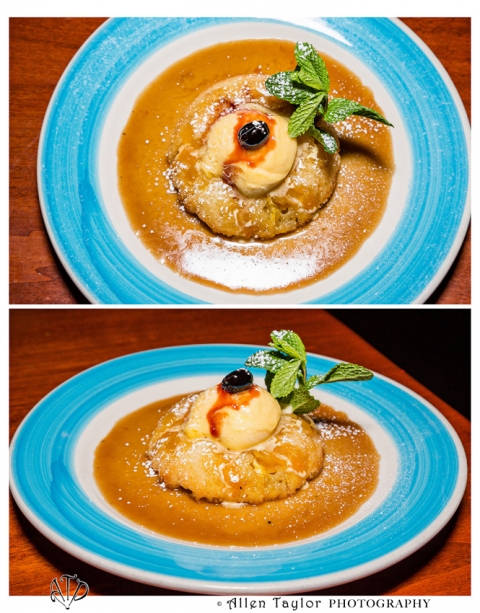 MANGO UPSIDE DOWN CAKE – Warm mango cake finished with Myers Dark Rum butter and served with mango sorbet. 6.95
I love all things mango, so naturally I am a fan of this dessert.
Allen and I absolutely adore the Spring menu.  They also have great Happy Hour. Monday-Friday 3pm – 7pm, Saturday and Sunday 2pm – 6pm in the entire restaurant. Since the tasting, we've already gone back a few times.  This menu is for a limited time only, so don't miss out.  Give it a try and let me know what your favorite is.
Z'Tejas Southwestern Grill
South Coast Plaza
3333 Bristol Street?. Suite 1876
Costa Mesa, CA 92626
Phone: (714) 979-7469