Do you love Thai food but thought it was too hard to cook it?  Thanks to Chef Katie Chin, her Everyday Thai Cooking, Quick And Easy Family Style Recipes, shows you how to cook all the popular Thai dishes in easy-to-follow instructions.
Chef Katie's love of cooking stemmed from helping her mother, award winning restaurateur, Leeann Chin's catering business at a very young age.  Using her mother's first cook book, Chef Katie threw many dinner parties in her dorm room in college.  Time-pressured school schedule had her eating take-outs and junk food until her mother wise words reminding here she could have cooked a healthier meal at home for the time she spent dining out.  Feeling inspired again, Chef Katie quit her job as a successful film and marketing executive and started her own catering company, Double Happiness Catering, specializing in Pan-Asian cuisine.  Many celebrities have attended events catered by Chef Katie's company.  However, she is just as much a celebrity in her own right appearing on national TV and featured chef at the White House Easter Egg Roll in Spring 2013.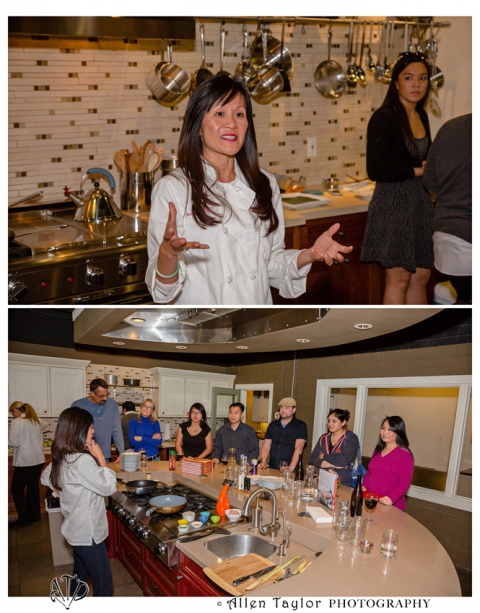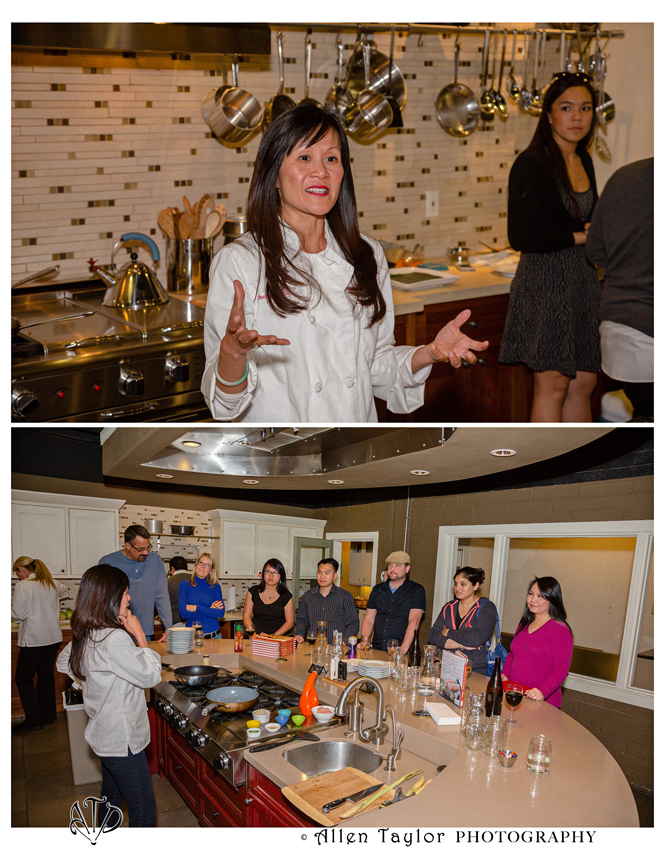 Allen and I were extremely honored to have been invited to attend a special cooking demo showcasing a few of her favorite dishes from her latest book – Everyday Thai Cooking: Quick & Easy Family Style Recipes.  The cooking demo was not only educational but a lot of fun.  She shared a few tips and tricks that were very helpful.  You can find them on her cookbook in the Basic Cooking Techniques and Tips section.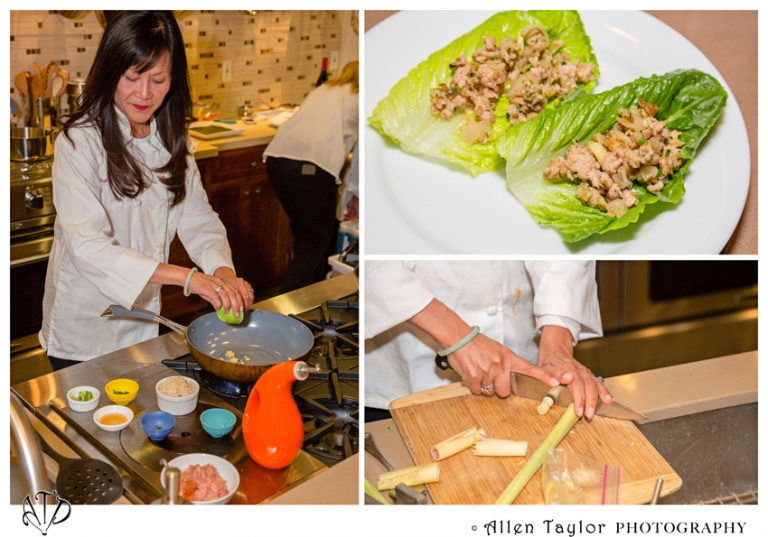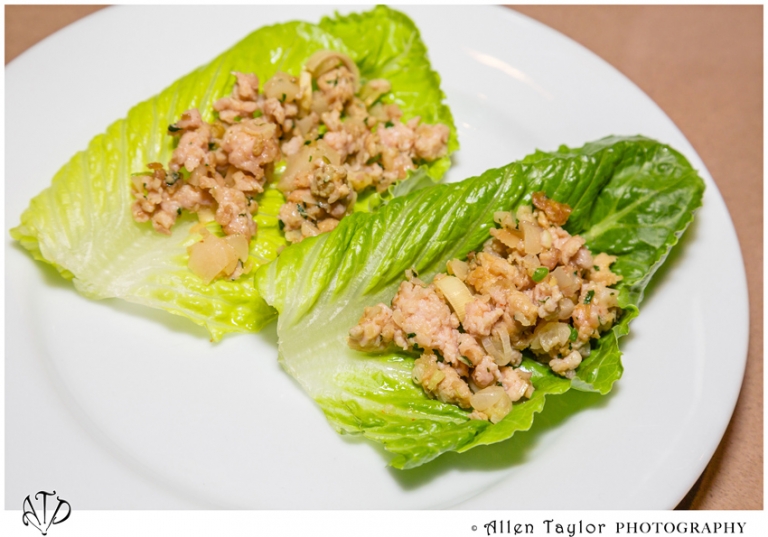 The first dish was Chiang Mai Chicken Lettuce Cups.  This dish served as a great starter but I think I could eat it as a salad meal.  It was light, refreshing and filling but wouldn't leave you feeling heavy.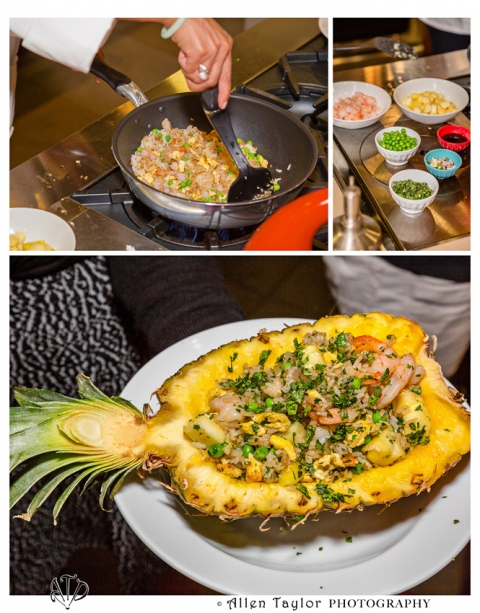 The second dish was also my favorite, Pineapple Fried Rice with Shrimp.  I don't know anyone who doesn't like this dish.  There was so much flavor from the herbs and seasoning; a little savory, a little sweet and a little tart; complex and yet balanced.  This is a great one-dish meal when you are short on time.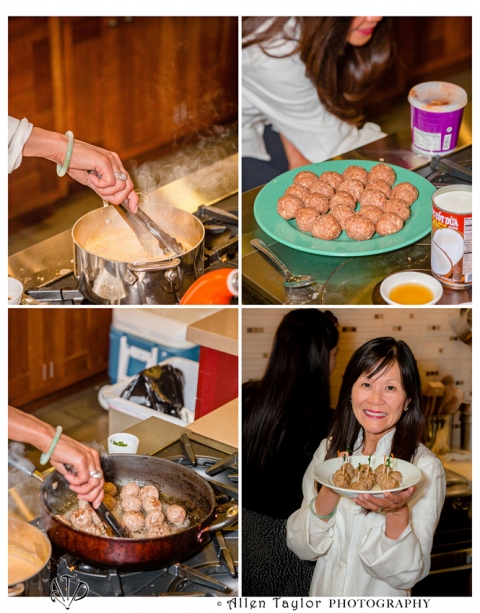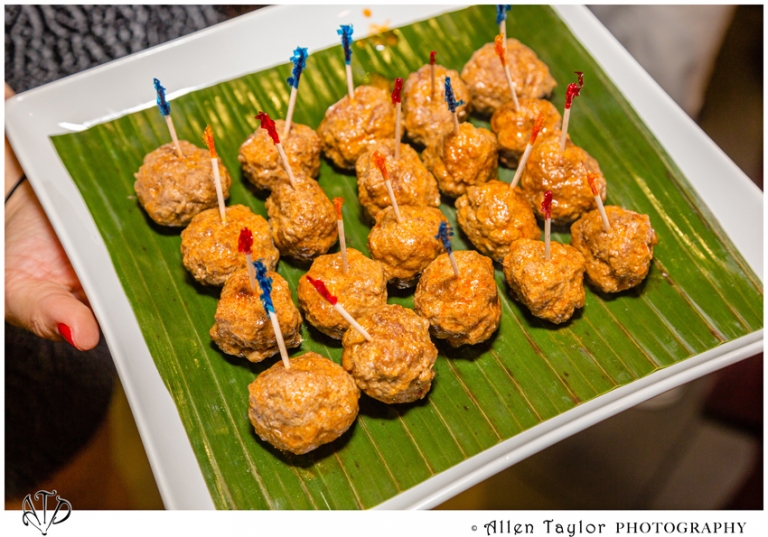 Third dish was new to me because I've never eaten Meatballs in Panaeng Curry.  I've cooked Panaeng Curry but never thought to use meatballs.  How clever is that?  Panaeng Curry is a milder curry and a bit on the sweet side.  You can use this dish so many ways – as appetizer or served over rice or noodle.  It'll sure be a crowd pleaser.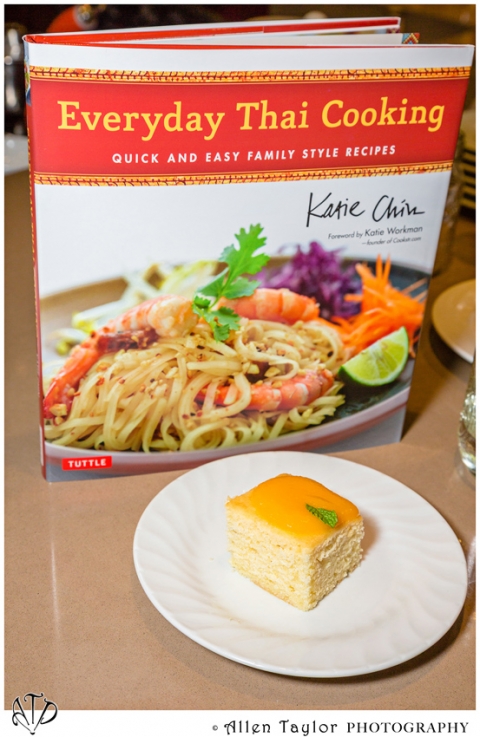 Lastly the Coconut Cake with Mango Sauce.  This, my friend, was cake from heaven!  I can't wait to make this myself soon with the recipe!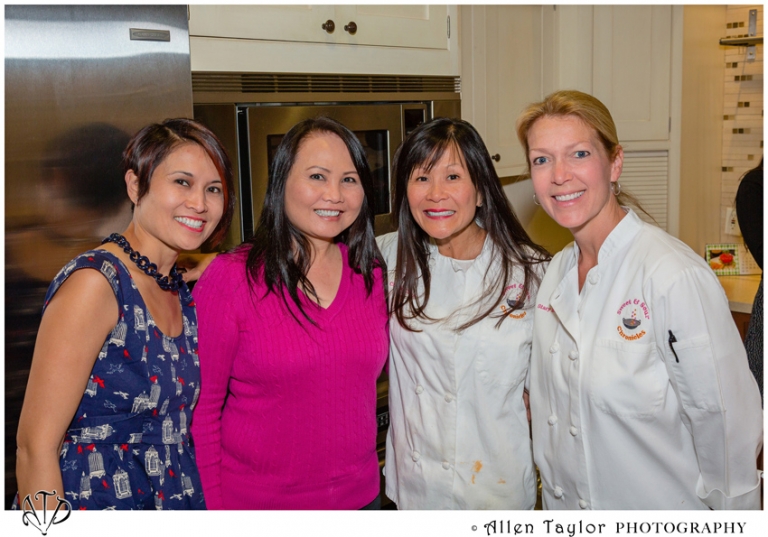 Thank you to Nerissa of NRS Public Relations for the invite!  Thank you, Chef Katie, Sous Chef Stacy and the entire crew for an amazing evening of culinary experience and delicious tasting.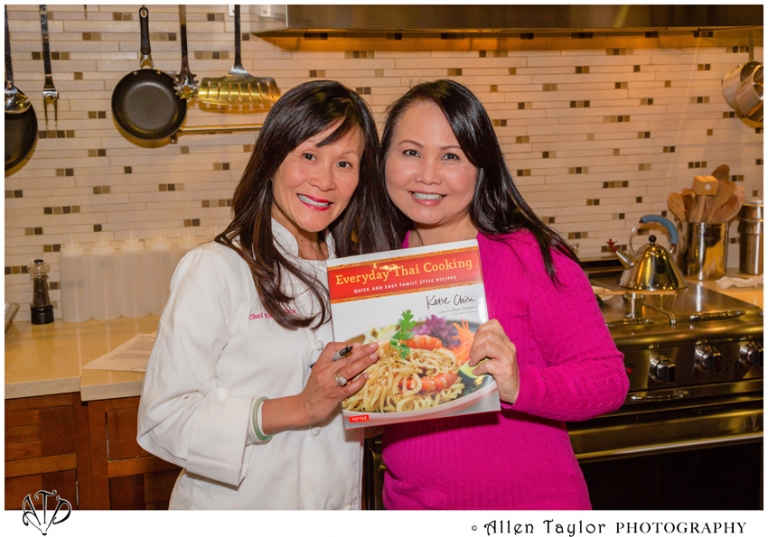 I was so excited to get my own copy of Chef Katie's signed cookbook.  If you are interested in learning how to cook these delicious dishes, you are in luck.  Chef Katie will be hosting a Thai Cooking Experience at the IAM Culinary Center in Orange on May 8, 2014 6:30 pm – 7:30 pm followed by her Everyday Thai Cooking Book Launch Party 7:30 pm – 9:30 pm.  Don't miss this rare opportunity to meet Chef Katie and get a signed copy of her awesome cookbook!  Are you feeling lucky?  Enter below for a chance to own your own signed copy.