(Guest blog by Allen Taylor)
Last week,  close friends via Facebook saw me checking in and posting images of restaurant after restaurant. Images of food and drinks danced across their news feed as I traveled across Orange County picking up Birthday gifts from various places. Below I'll share more of those freebies, some places I didn't make it to, and how you (yes you!), too, can get free items and discounts on your birthday.
After many days of hours of imagining myself beating up huge hanging pieces of meat and running up stairs in Philadelphia, my actual training consisted of  getting dressed and brushing my teeth. I then headed off to my nearby Denny's to start my day off with a free Grand Slam Breakfast.
(Photos by Allen Taylor Photography)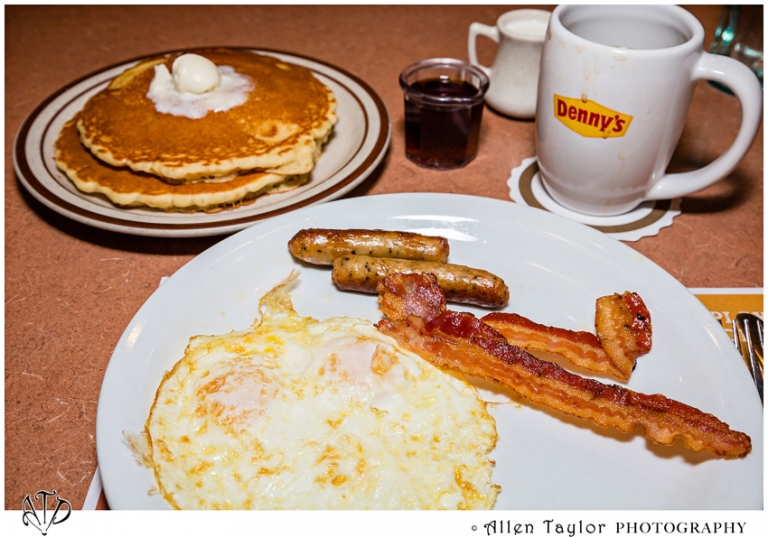 Unlike most birthday freebies (coffee not included) you do not have to sign up for any newsletter or club online. Simply show up and present your I.D. on the day of your birthday. Everything tasted great and was a great way to start the tour.
At this point I should tell you that I mapped out my tour before hand. This way I could make the most out of my time,  reducing any backtracking outside of looping back for the finish, and finally what I could take to go or eat at the premises.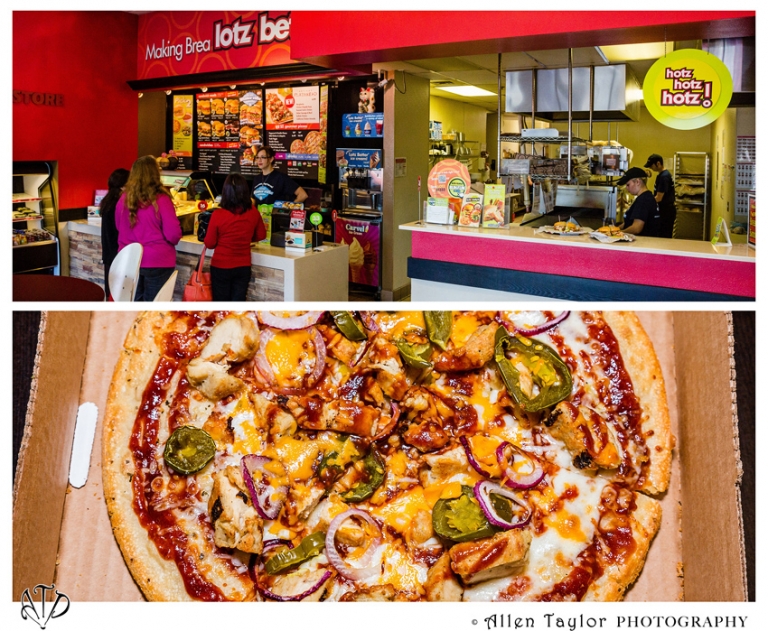 My next stop was at Schlotzsky's. Here I had a choice of one of their delicious sandwiches or a 10″ pizza. I couldn't pass up on grabbing this wonderfully smelling chicken and Jalapeno pizza.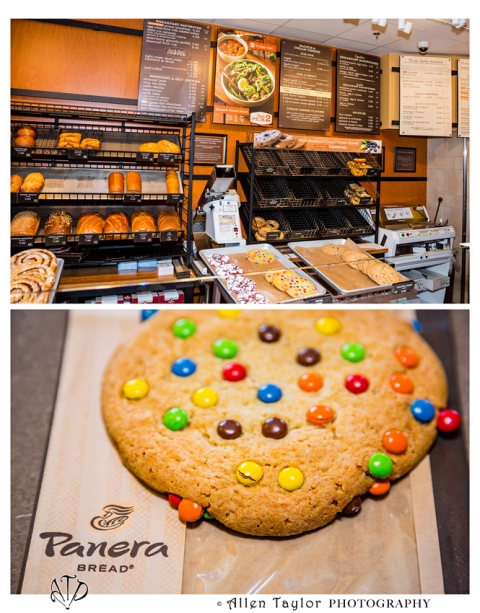 The next stop for me was right across the street at Panera Bread (free wifi!). They offer one complimentary bakery-cafe item.  And if you know me, this was a no brainer. Oh yes my fresh cookie delight, I choose you.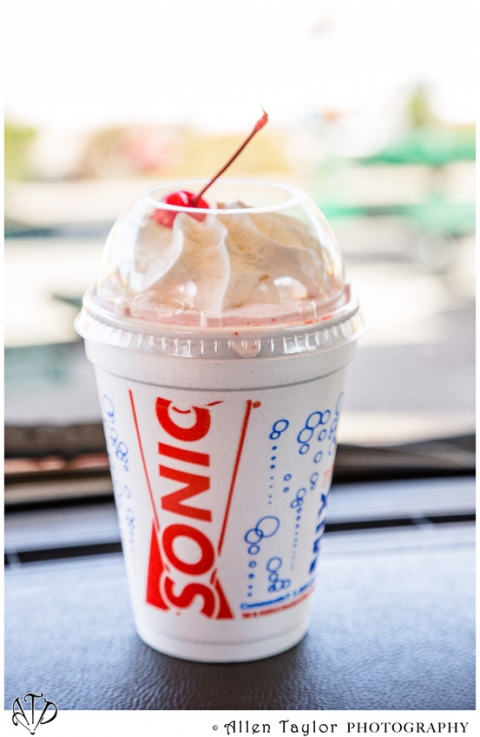 With my cookie at my side, I made my way to Sonic. By joining their on-line club I received a birthday gift of a absolutely free CreamSlush. It comes in many flavors (orange, grape, cherry, watermelon) and I chose strawberry.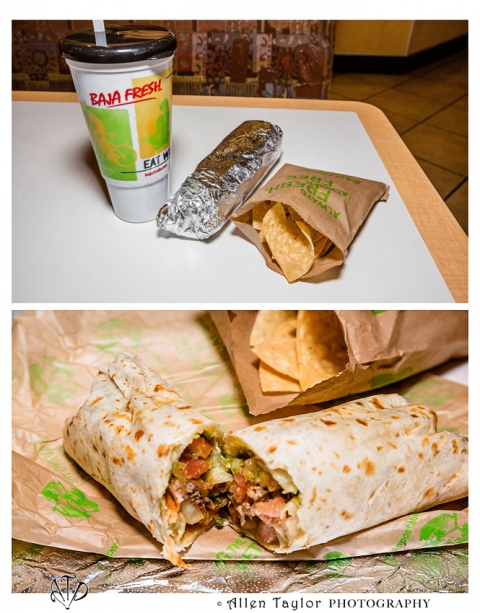 Originally I was going to make my Baja Fresh Mexican Grill stop near Panera Bread, unfortunately that location had not told Google Maps that it no longer existed. Luckily since they are a chain restaurant I had many choices to select from and I was now across the street from an open spot. Here with my purchase of a large beverage I received the free Classic Burrito of my choice. I went with the tasty Baja Steak Burrito to go, but there are many choices from types and meat choices for you to select your favorite.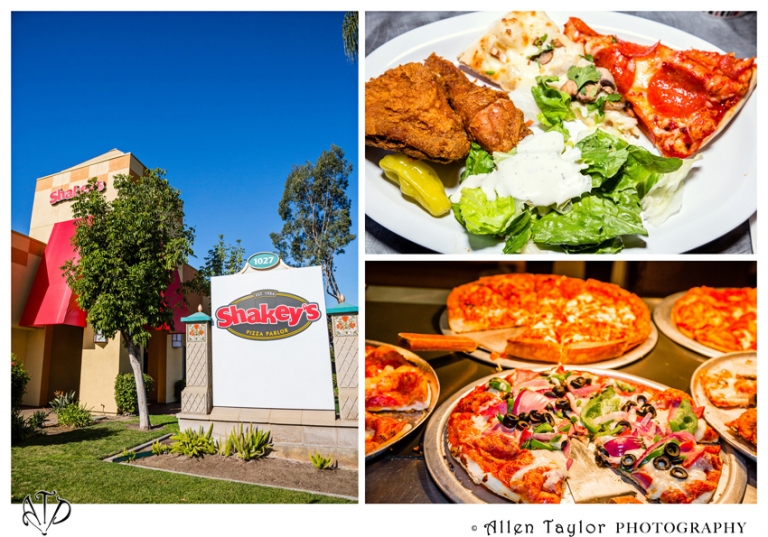 My next stop has a special place in my memories. Shakey's Pizza was the first pizza chain that I remember as a kid. My very first visit was when I was around 12 and my little league team (thanks to a very nice coach) had a team celebration there. This is where I fell in love with melted cheese while watching silent Laurel & Hardy films projected onto a screen in the large open dining area. Thus I decided to make this sop my actual lunch for the day. Shakey's has a lunch and brunch buffet for a very reasonable price, but today it was mine for free (with the purchase of a drink). I quickly loaded my plate with an assortment of pizza, fried chicken,  and to fool myself into believing I was being healthy, some salad. It wasn't fancy, but it was good and fresh and I could watch the replay of the Seahawks beating the Saints on the very many flat screen televisions placed throughout the restaurant.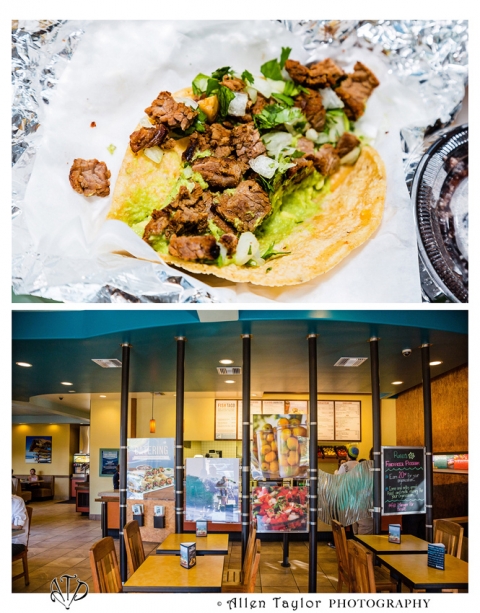 After my pizza overload I had a big decision to make.  I could make one or more trip farther away from home or make my way back to hit the two spots I had reserved for the loop back. The pepperoni now happily dancing in my tummy told me to start the road home. So the next place on my list was Rubio's . This birthday freebie was one of the more generous giveaways. Here I was able to choose a free meal up to $7 from anything on their menu with no other purchase required. Since I already received a burrito from Baja I went with 3 street steak tacos plate that came on a small stone-ground corn tortilla topped with  guacamole and a cilantro/onion mix. The three taco plate also comes with two sides (lightly sea-salted chips, "no-fried" pinto beans SM, black beans or rice). Of course I got it to go and then it was time for my last stop which of course I saved for dessert.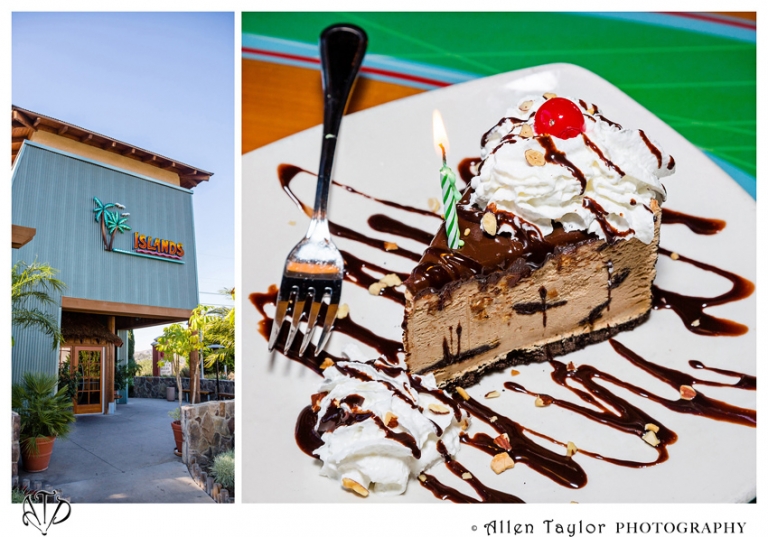 I now found myself at Islands Restaurant with my free sweet treat. I was greeted warmly and seated immediately where the waitress quickly and kindly took my printed out certificate. I've had many lava cakes so I wanted something different and picked the Kona Pie. This lovely and very decadent dessert is made of mocha almond fudge ice cream and cookie crust topped with chocolate fudge, whipped cream, roasted almonds & a cherry. Wow! I think my server felt sorry for me thinking I was this very sad friendless man all alone on his birthday because she presented the Pie complete with a lit birthday candle. It was very sweet and thankfully she didn't take it too far and sing to me as well. I Kona Pie was wonderful and (although I could only finish half of its large chocolaty self) was the perfect end note to the tour-yum.
You can make you own tour as well and you don't have to do it all in one day. Many of the offers are good for a week, two, or even for the month. Here are some more places that have birthday offers that although didn't make my tour I did use some before and after. Plus by signing up you will receive some really good offers immediately and throughout the year. Know any not listed? Let us know!
If a direct link no longer works try their general home link and search for a newsletter or club to join. Also, remember to read the fine print as some offers may require a small purchase or even a buy one get one free requirement.
Enjoy the freebies and have a great birthday!
Please share and like us: