Not in a million year would I have ever imagined walking into a wine store.  Why?  Because I don't drink at all.  But OC Wine Mart & Wine Tasting Bar is different from all the other wine stores or wine tasting bars.  Julie, the owner, regularly hosts events to introduce new wines, beer, or other new specialty items.  She even partners with food truck to serve food.  This is great for families with children.  While adults can enjoy some wine tasting, the little ones can still enjoy the food.
In the last 2 weeks, Julie hosted a Grand Opening of The Cheese Case and  Macaron Launch & Slapfish Food Truck.   Allen loves cheese and I love Macarons, so we had to go check them out!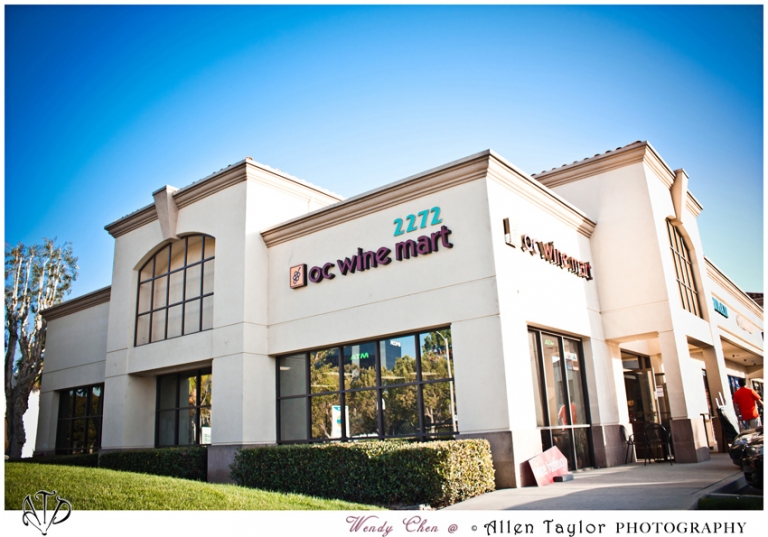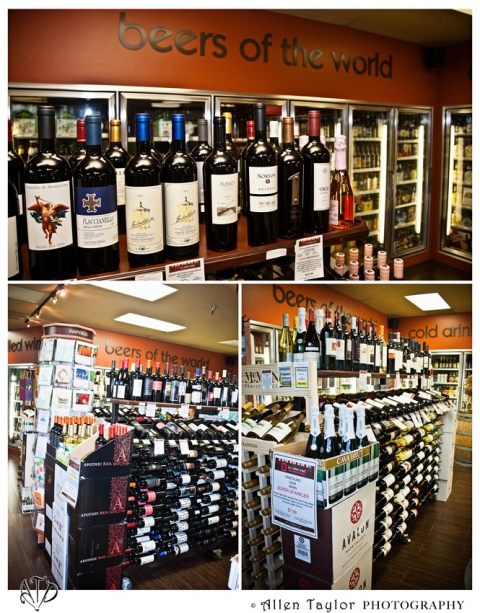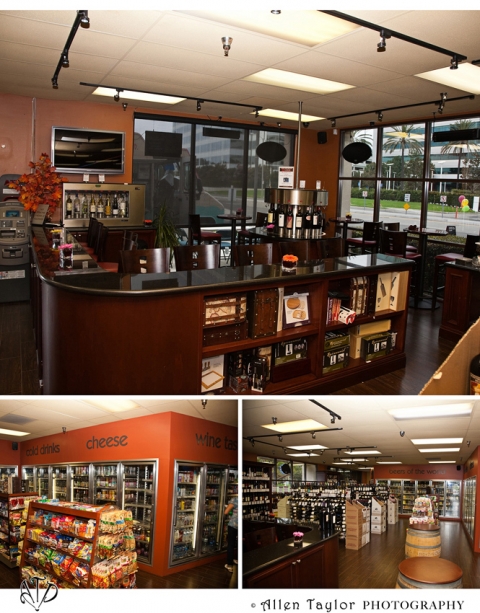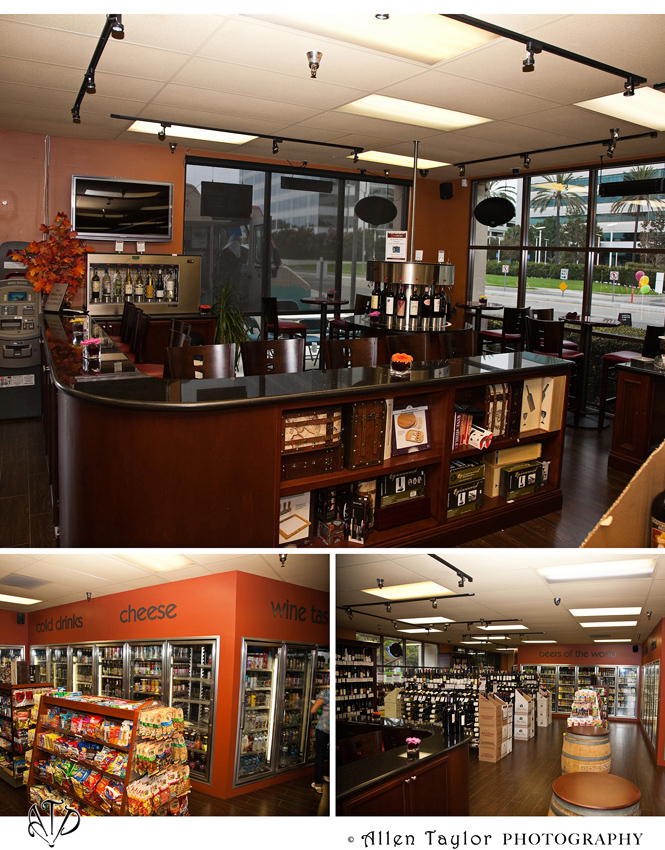 There were several different artisan cheeses for testing.  I prefer the creamy ones while Allen loves the sharp ones.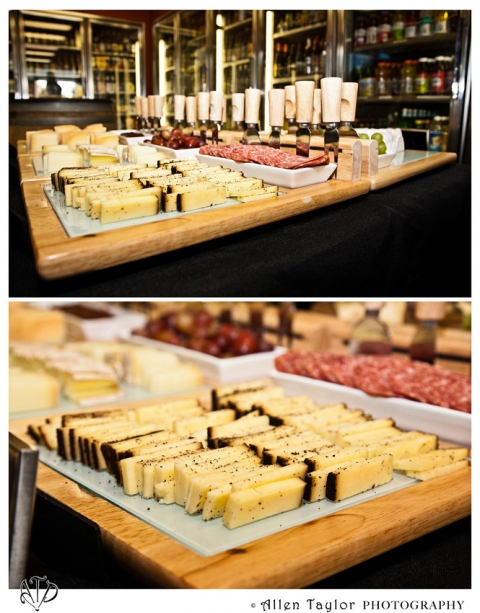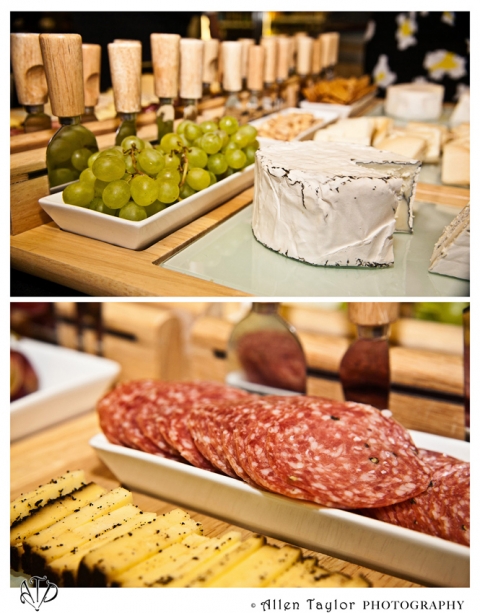 Julie also hand picked 5 different wines to go with the cheese tasting.  They paired up really nicely.  Everyone loved it!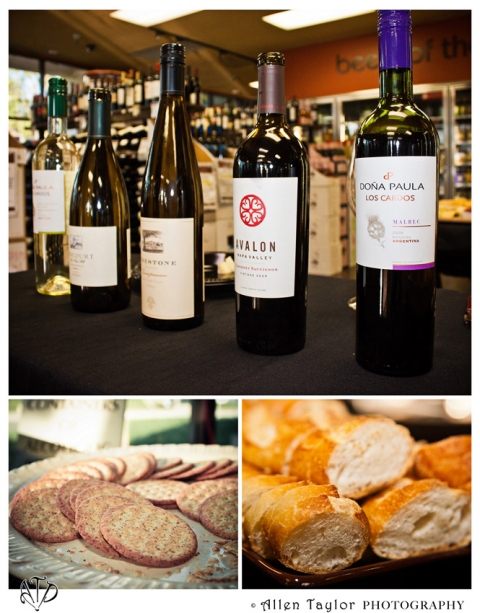 She is a great hostess!  She makes a point to personally great every guest.  If you have been there once, she will remember you.  I am not kidding.  She is that good.  The entire staff at OCWM & WTB makes you feel right at home with their hospitality.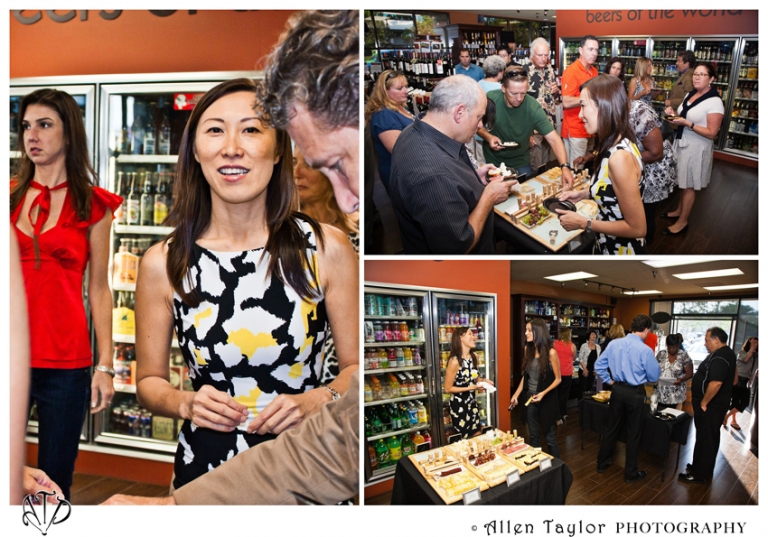 The Macaron Launch & SlapFish Food Truck was just as big of a hit with patrons. Everyone got a little sample bag to taste.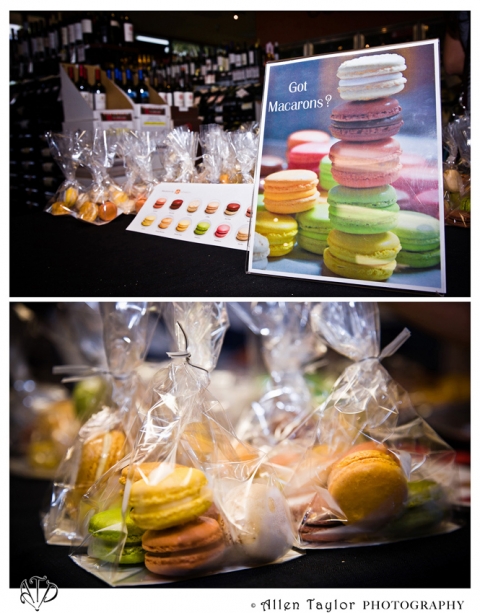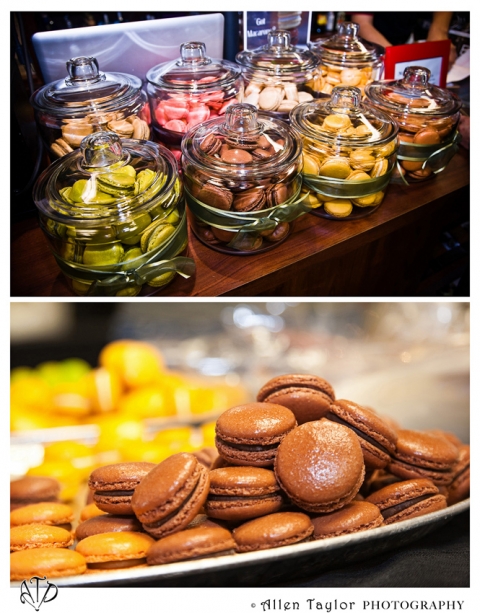 The macarons were supplied by Xt Patisserie.  They were light and crunchy and bursting with flavors.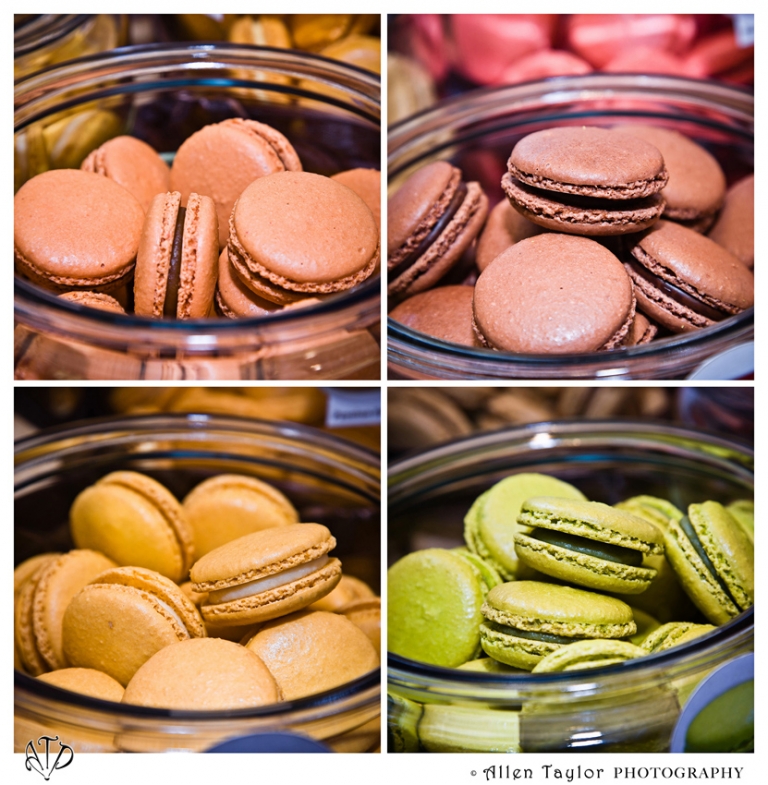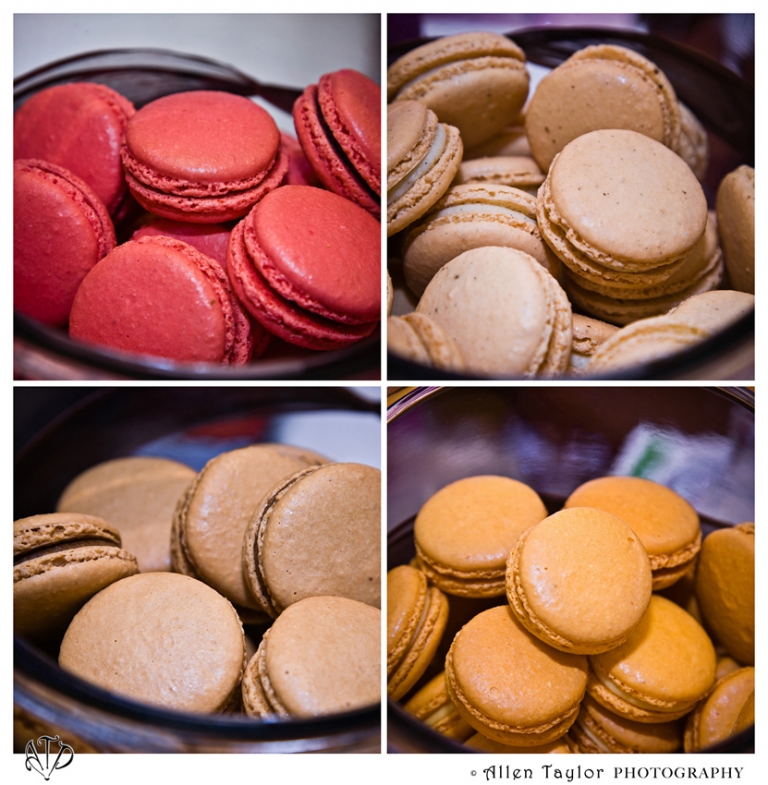 In this event, there were 6 different wines for tasting.  I really liked the Moscato D'Asti which was very sweet.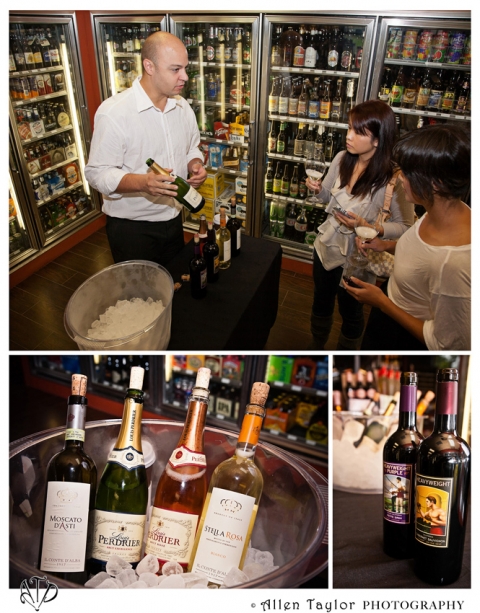 The event's awesome Wine Concierge and the great musician Ruben Gonzales who kept everyone entertained.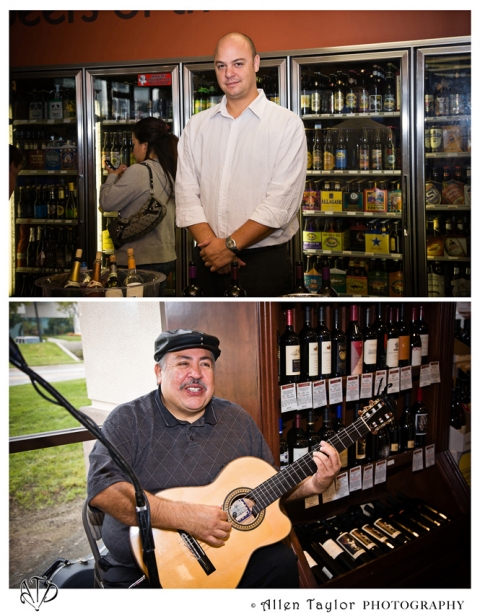 The SlapFish Food Truck did not disappoint.  I enjoyed my Lobsticles, Crab Brie Melt, and Fish Taco.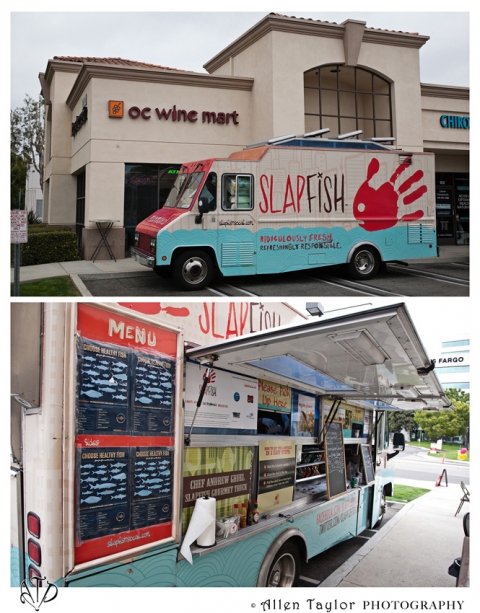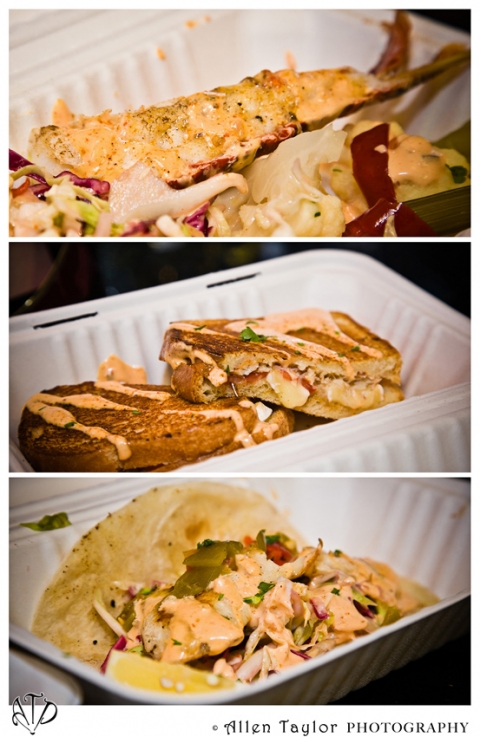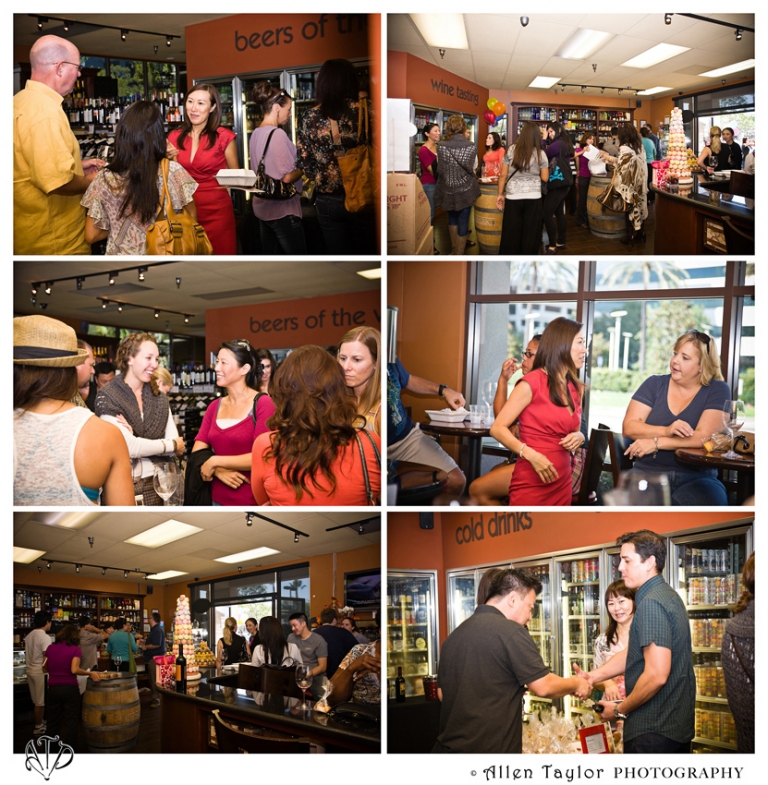 The self-service Enomatic Wine Tasting Bar allows you taste the wine at a very reasonable charge so you don't have to worry about buying an expensive wine home only to find out you didn't like it.  Taste it before you buy it.  What an awesome concept!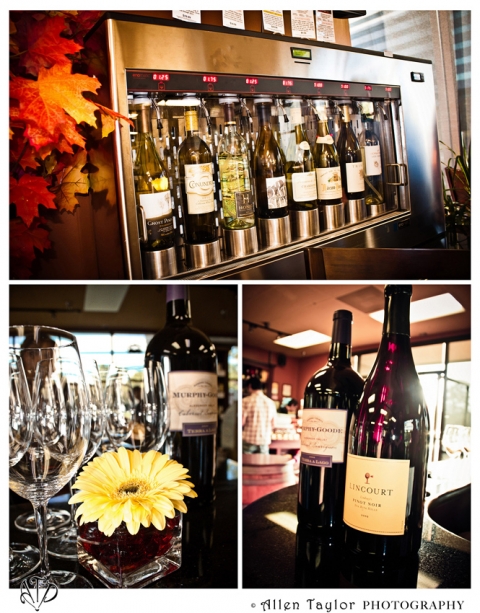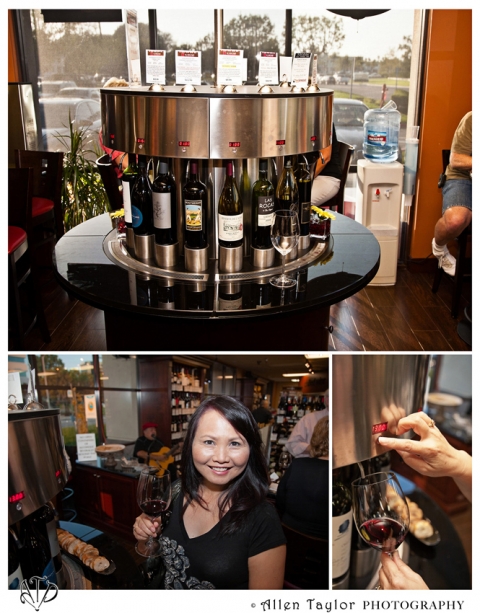 What really sets OC Wine Mart and Tasting Bar apart is its outstanding customer service.  It's friendly and personal.  In addition to a great selection of wine, it also sells custom gift baskets.  The unique wine tasting bar is perfect for hosting private parties for special occasions.  Cheese, olive, and charcuterie platters are provided for the group and it will coordinate full catering upon request.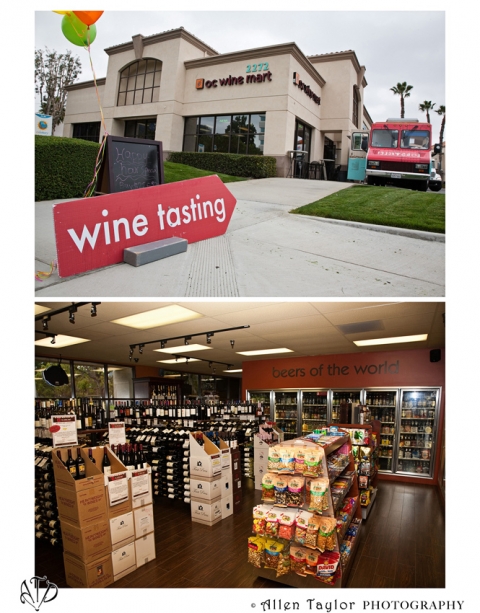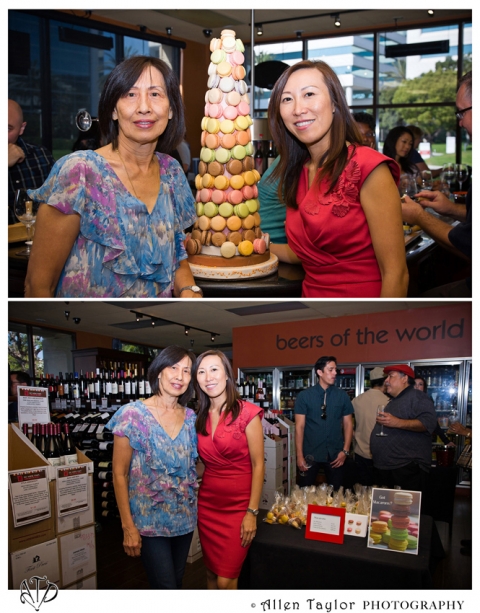 Check out its online shopping on the website at OC Wine Mart & Wine Tasting Bar.  You even get free local delivery!  Prices are cheaper than BevMo.  If you've never been here, stop by to say 'Hi' to Julie.  She just might recommend a wine that will please your palate.
OC Wine Mart & Wine Tasting Bar
2272 Michelson Dr.
Irvine, CA 92612
(949)250-0033
Please share and like us: