A co-worker introduced Marie Callender's to me many years ago when we used to work in Marina Del Rey.  I loved (still do) their Chicken Pot Pie.  This is also our family's go-to place when we need a pie (or two) for a family get-together, especially during Thanksgiving Holiday.
When a fellow blogger organized a meet up to try the Pie and Pasta Amore Promotion, I was excited to join.  The event was hosted at the Riverside location.
From the moment we entered the restaurant, the staff welcomed us with friendly smiles and warm hospitality.  The setup is practically the same in every location and it feels warm and homey.  We couldn't decide on which appetizer to order, so our server recommended we try the Appetizer Combo Platter (A sampling of mozzarella sticks, onion rings, crispy green beans and crispy chicken tenders. Served with spicy chipotle ranch and marinara sauce for dipping.).  I loved everything!
The Green Beans were crispy.  Chicken Tenders were made with white meat and very tender.  Onion Rings were perfectly fried.  And the Mozzarella Sticks were so addicting!
I got an Iced Tea and a side Garden Salad to go with my meal.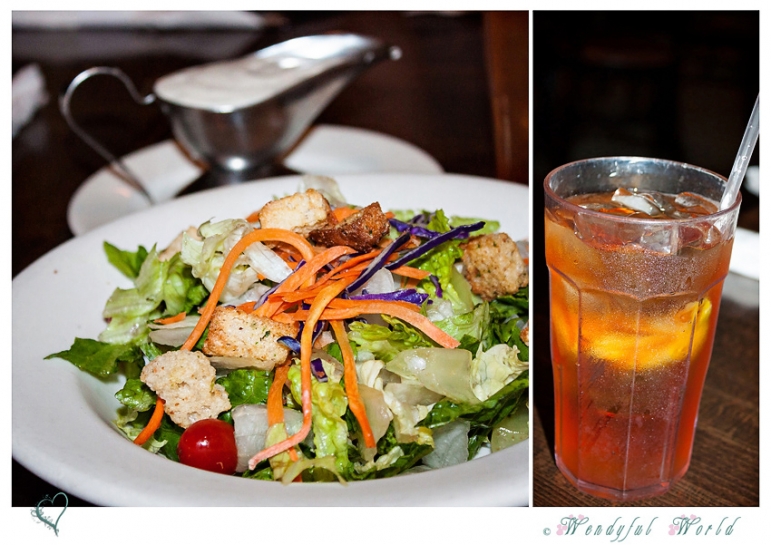 It was hard to choose which new Pasta to try because they all looked really good.  I finally decided on Wild Mushroom Ravioli with Rosemary Chicken (Tender mushroom ravioli with sauteed mushrooms, fresh spinach and roasted tomatoes in a rich Marsala wine sauce.  Topped with grilled rosemary chicken breast and parmesan cheese).
I liked the firm (not mushy) texture of the ravioli.  The sauce was a bit sweeter than I expected but the chicken was quite tender.  I enjoyed the mushroom and spinach.  I thought the dish had a nice color presentation.


A couple of my dining companions ordered the Baked Rigatoni with Caesar Salad (Tender rigatoni in a rich meat sauce sprinkled with parmesan cheese.  Served with a Caesar salad).  This is a comfort dish.  They told me the sauce had a nice spicy kick to it.


On the menu was also the Chicken Pesto Alfredo with Caesar Salad (Penne pasta with fresh asparagus and roasted tomatoes in a pesto Alfredo sauce.  Topped with grilled chicken breast and parmesan cheese.  Served with a Caesar salad).


The Shrimp Angel Hair Sorrento looked delicious (Angel hair pasta with roasted portobello mushrooms, fresh asparagus and roasted tomatoes in a creamy Alfredo sauce. Topped with sauteed shrimp and parmesan cheese)!  I wish I had ordered this.  The shrimps were big and the sauce looked really creamy and tasty.


I couldn't decided which dessert to try.  The manager recommended Luscious Lemon Cake Pie.  I am usually not a lemon dessert person but this one was excellent.  It was not too tart nor too sweet.  The cheese cake icing, the lemon cake, and the pie crust put this dessert in a league of its own.  It's only available for a limited time, so get yours today!


There were other old time favorites like Coconut Cream, French Apple, Cherry Cheesecake,  Chocolate Satin, and Strawberry.  We even got to pack some to go and enjoy the next day.
Our server was awesome.  He quickly learned the routine that we wouldn't eat until we took pictures.  He was really fun and made sure we had everything we wanted and needed.  I was really thrilled to finally meet my fellow bloggers whom I've been FB friends but hadn't met until now.  We had so much fun talking about blogging to kid's activities that time just flew by so fast.
Special thanks to Marie Callendar's at Riverside and its entire staff for being our gracious host and to Megan for organizing the meet-up!  The new Pie & Pasta Amore (starting at $9.99) menu offers 4 home-style pasta creations and all include a FREE slice of pie.  When was the last time you visited Marie Callender's?  I think it's time for a re-visit, don't you?
Marie Callender's – Riverside #5
3505 Merrill St.
Riverside, CA 92506
(951) 682-2504