This is probably the first time I've ever written about a pizza restaurant.  Not that I don't like pizza, I actually do.  It's just most pizzas have way too much bread and cheese that it's probably not the best diet for me right now.  When I received an email from Z Pizza inviting me to try their pizza, I gladly accepted the gift certificates.  After all, pizza is one of Allen's favorite food and I figure I can always just eat 1 piece instead of 2, right?  🙂  I am really glad there is one right in my hood.  It sits between Starbucks and Corner Bakery.  There is an outdoor patio area that is shared by them all.
The seating inside is limited, but I saw a lot of take-outs so it didn't seem to be a problem.  They also deliver, so it's great for people who are short on time or simply just want to stay home and not drive.
Z Pizza is actually OC grown from Laguna Beach.  It prides itself for using organic and fresh ingredients such as ward-winning skim mozzarella from Wisconsin, certified organic tomato sauce, MSG-free pepperoni, additive-free sausage, and fresh produce.  The doughs are made fresh daily.  It was really cool to actually see them tossing the pizza dough.  I know, I am easily amused.  LOL!!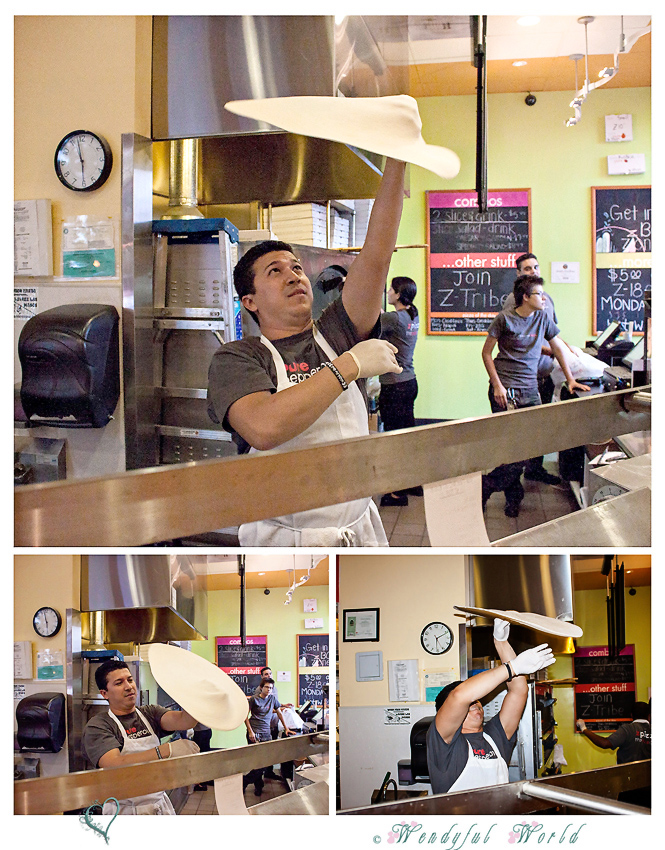 I thought I would try to eat healthy by having some salad first.  The California Salad had mixed greens, avocado, red onions, crisp cucumber, fresh tomatoes, black olives, with your choice of dressing.  I appreciated that they put the dressing aside so you could decide how much to use.  I ordered a small size and it was pretty small.  If you're hungry, I suggest ordering large size.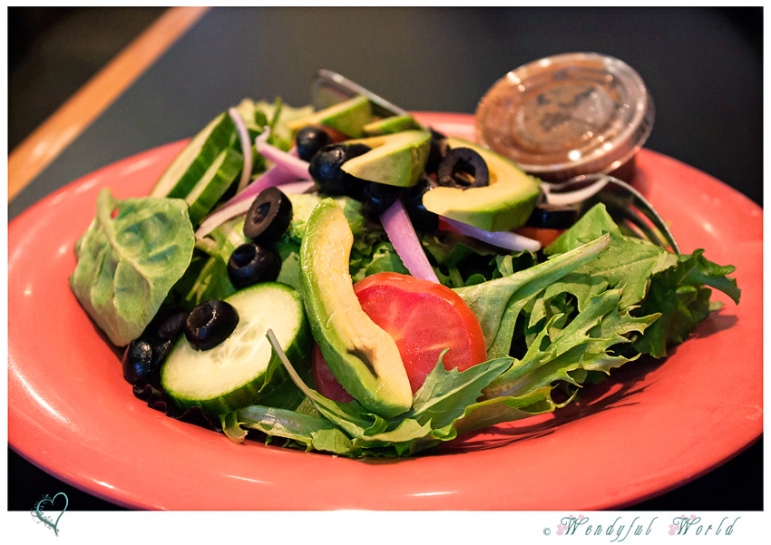 We decided to try the American Pizza with organic tomato sauce, mozzarella, pure pepperoni, sausage, fresh rounds of tomatoes, mushrooms, bell peppers, red onions.  I was really glad to see the crust was thin.  The pizza tasted lighter but also fresher than others'.  The latest news is that Z Pizza has started using antibiotic-free chicken on the ZBQ pizza.  I think we all can use less drug in our food.  Agree?
If you like the usual heavy greasy pizza, this may not be for you.  But if you want to enjoy pizza but still eat healthy, definitely give Z Pizza a try.  Not in a mood for pizza?  Not a problem, the menu also offers sandwiches, pasta, salads.  So bring the family and enjoy a relaxing meal.
Z Pizza Anaheim Hills
5745 E Santa Ana Canyon Rd.
Anaheim, CA 92807
(714) 998-4171