The name 'Fitness Grill' is a give away that the restaurant's motto is healthy and tasty.  When Allen and I were dating, we had been here a few times.  I even brought my daughter and co-workers here, too.  I am not sure why but it's been 10 years since I last visited.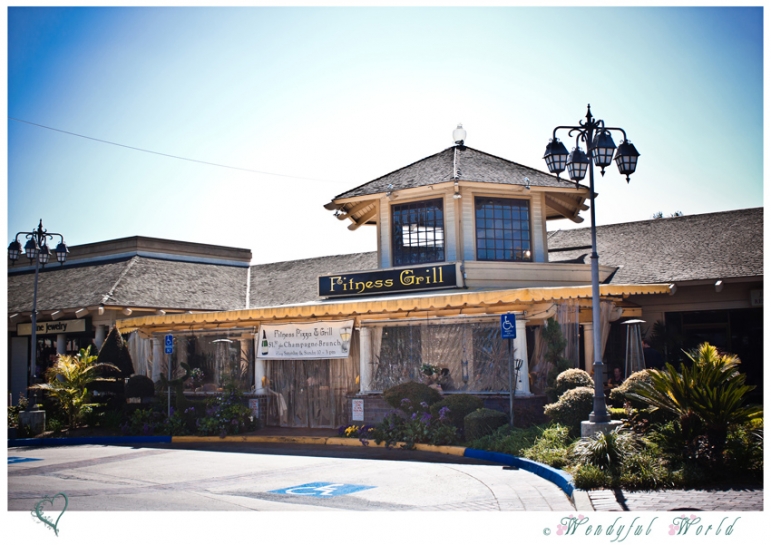 I have no recollections of what it used to look like so I don't know how much (or if any) it has changed.  The exterior looked a little funky due to the plastic cover over the patio area, but the inside is quite charming.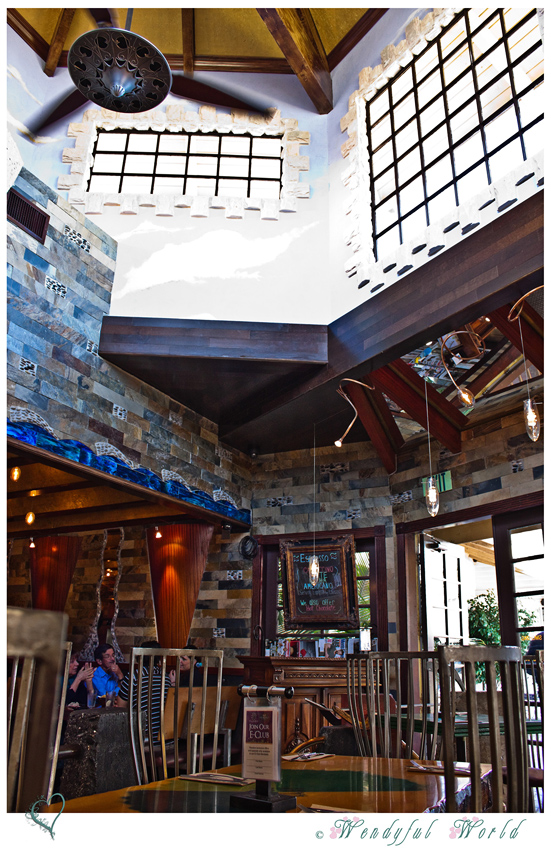 I had a strange craving for Spinach Salad and I knew for sure Fitness Grill would have it.  Searched online for their menu and sure enough I was right.  After we placed our orders, we got a bread basket served with balsamic vinegar and olive oil.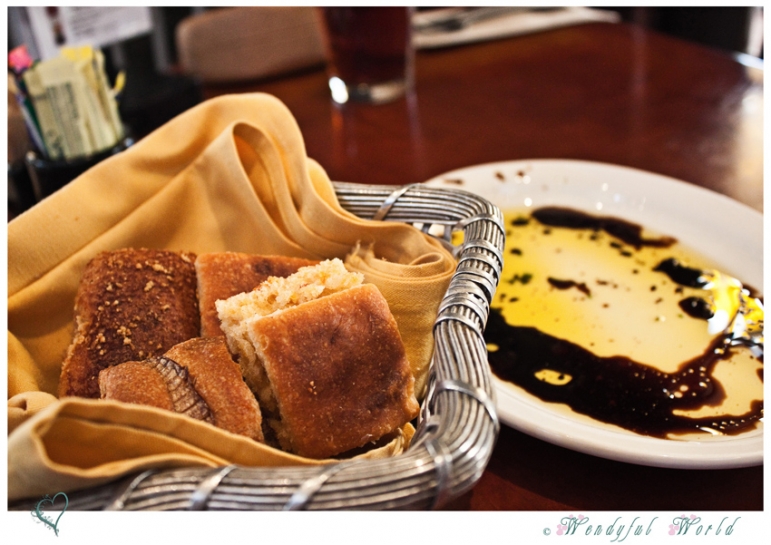 You're probably tired of looking at my iced tea pictures, but that's what we get mostly since I rarely and barely can drink any alcoholic beverages.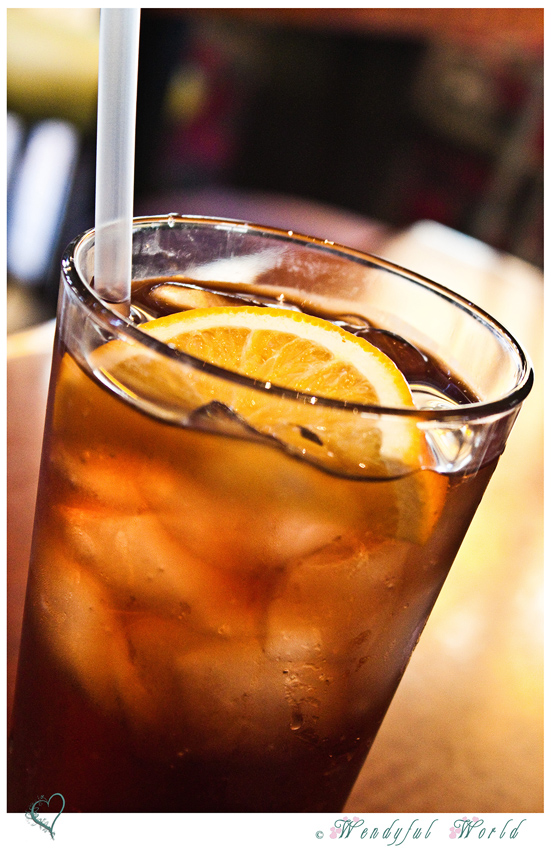 I ordered the Praline Pecan Salad (Praline pecans, green apples, bleu cheese crumbles and spinach tossed in balsamic vinegar and olive oil).  For $14.99, I thought it was a bit pricey for the amount of green apple and praline pecan.  I would also prefer to have slices of green apple instead shredded.  The pecans were really good though with a nice crunchiness.  I think Season 52's Salmon Salad would have been a better choice and value.  This was what happens when I was too lazy to drive.


Allen's BBQ Chicken Roll (BBQ chicken, carmelized onions, peanuts, cilantro and ginger rolled in wheat tortillas and flash baked) was really good.  The crushed peanuts added some extra flavor and texture.  I wish they would have served it with a little side order of cole slaw or something because the dish just looked boring.
Service was really friendly and personable.  I have mixed feelings about the 'value' factor here.  Check out their menu online and tell me what you think.  Will you or will you not dine here?
Fitness Grill
18246 Imperial Highway
Yorba Linda
(714) 993-5421