OC Restaurant Week 2012 started on the day Allen and I got back from a long 17-day vacation to Thailand and Cambodia.  Needless to say, we were trying to recover from jetlag and food overload abroad.  On top of that, I caught something and my stomach was having a hard time.  I honestly was going to pass until I read my good friend Anita Lau's blog at diary of a MAD HUNGRY WOMAN, in which she said 'If you dine at just ONE restaurant this week — go to The Ranch.'.  Well, I had no choice but obey! 

The location of the restaurant surprised me.  It is nested in an office building occupied by Extron.  In addition to the restaurant, there is also The Ranch Saloon which actually opened before the restaurant.  I later found out from the General Manager, Mr. Ray Gonzalez, that the Restaurant and Saloon belong to the same owner as Extron.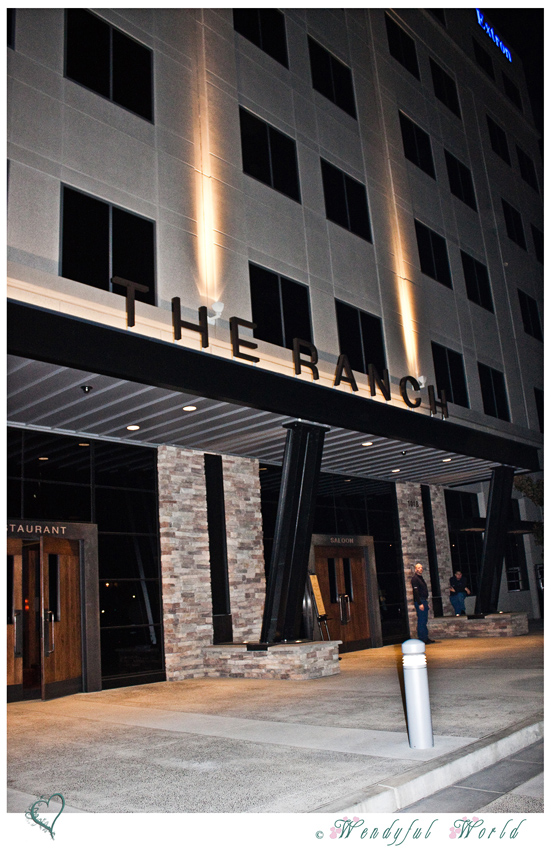 As Allen and I stepped inside, I was drawn to the rich dark wood and leather decor.  I was expecting some sort of rustic ranch style but it was rather urban.  The restaurant's bar area is quite big with many booths and tables.  We were seated in the main dining room booth as I had requested in my reservation.
It didn't take long for us to order as I had already looked up the menu online.  We ordered our usual iced tea and then a basket of bread was served.  It was a wagon wheel roll with many different rows baked together.  I thought it was very cute.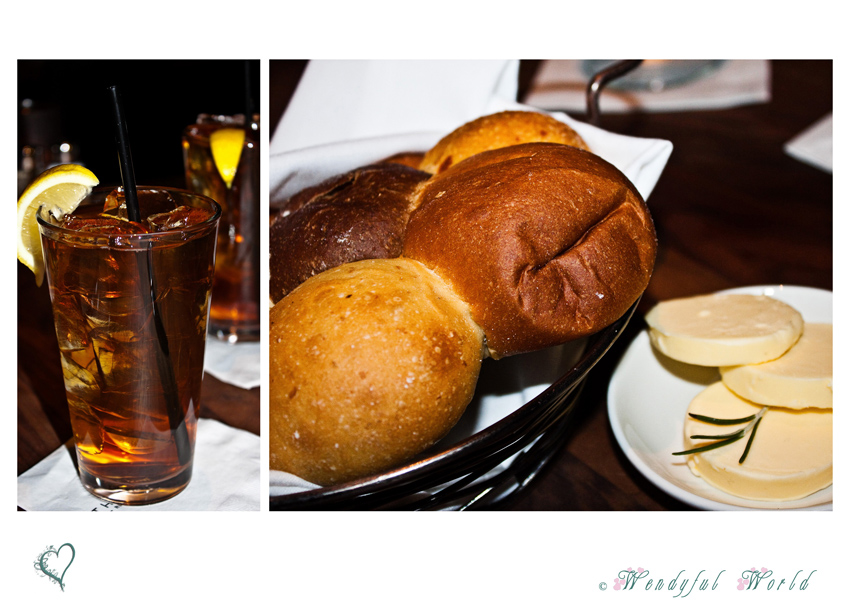 Allen chose Organic Baby Spinach (Sierra Nevada Goat Cheese / Bosc Pears / Candied Walnuts / Sun-Dried Cranberries).  What really stood out for me was the Goat Cheese.  It was really creamy which I liked a lot.  What fell short for me was the Candied Walnuts that lacked the crunchiness I expected.  Nevertheless, it was light, crisp, and refreshing.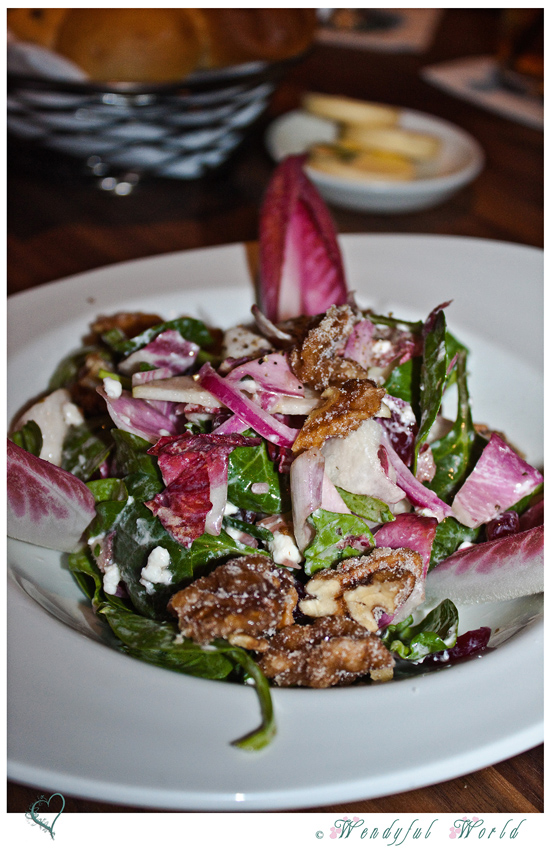 My starter was Hawaiian Big Eye Tuna Crudo (Aji Amarillo Chile / Naval Orange / Avocado).  Now, normally I don't care for seared tuna, but the way this was prepared was different from any I've tried.  It was seared so lightly.  The melt-in-your-mouth tuna was also the best I've ever had hands down.  I could easily order 3 plates of this and call it a meal.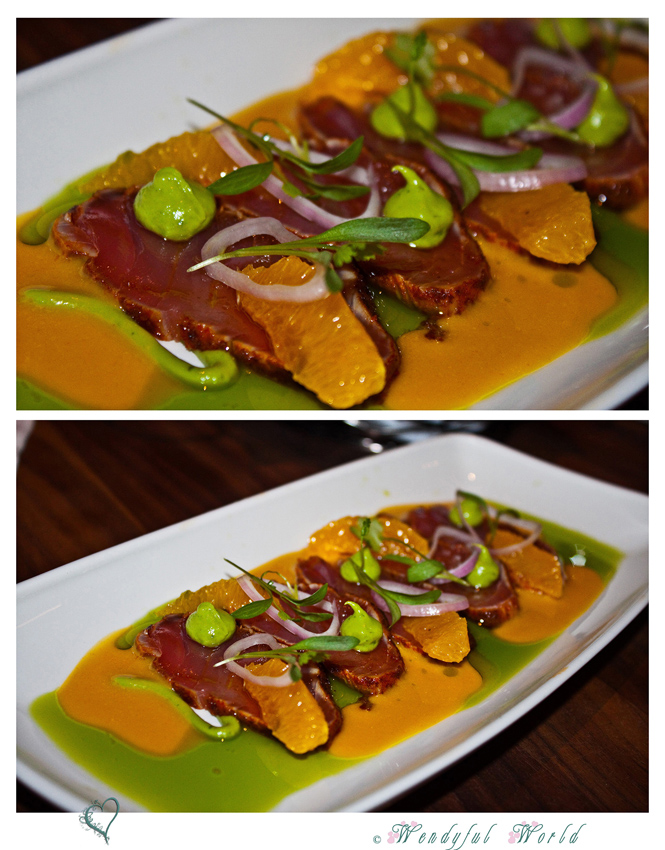 My entree, Confit of Muscovy Duck Leg (Beluga Lentils / House Made Guanciale / Baby Root Vegetables), came highly recommended by our server and Anita.  The crispy skin with the fork-tender meat was packed with flavor.  I also enjoyed the Beluga lentils.  Tiny little beans with lots of personalities.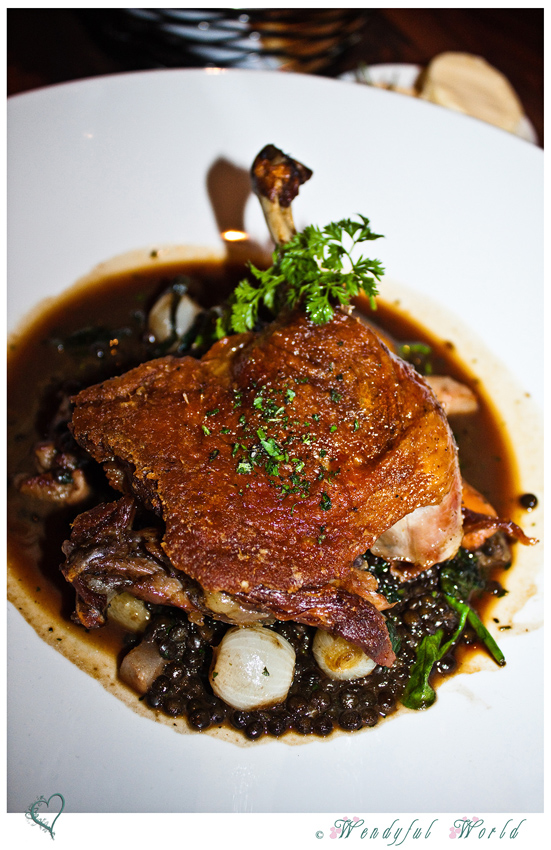 Allen's entree was Petite Filet of Beef (Butternut Squash / Sundried Cherries / Cipollini Onions / Tennessee truffles).  It was cooked perfectly medium.  I took one bite and it was really tender.  Allen finished it all and cleaned out the plate.  I think he really enjoyed it.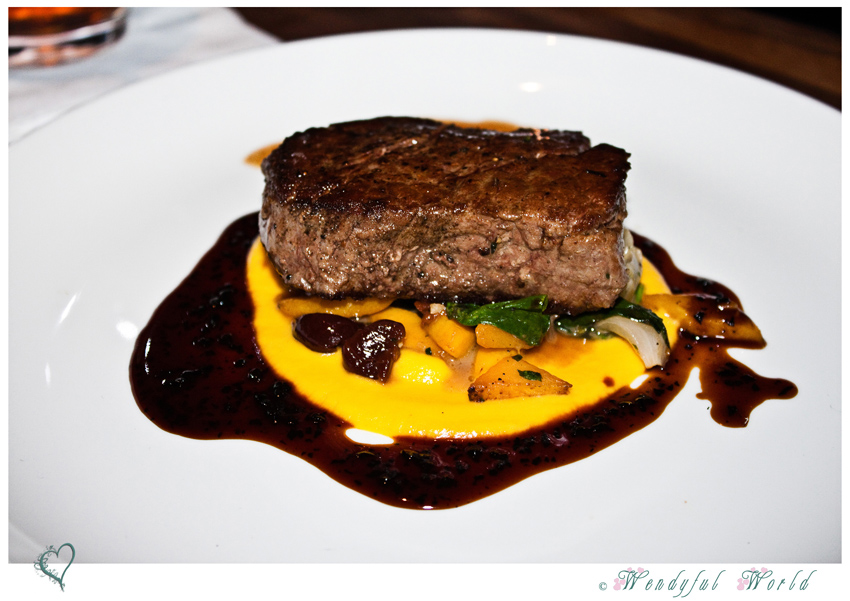 Because I have had so many Creme Brulees before, I decided to try something else and went with PBJ & Milk Chocolate Bar (Concord Grape / Caramelized Banana Ice Cream).  Did you know this was made as a tribute to Elvis?  Apparently the chef is a big Elvis fan.  How cute?!  Besides, who doesn't like PBJ?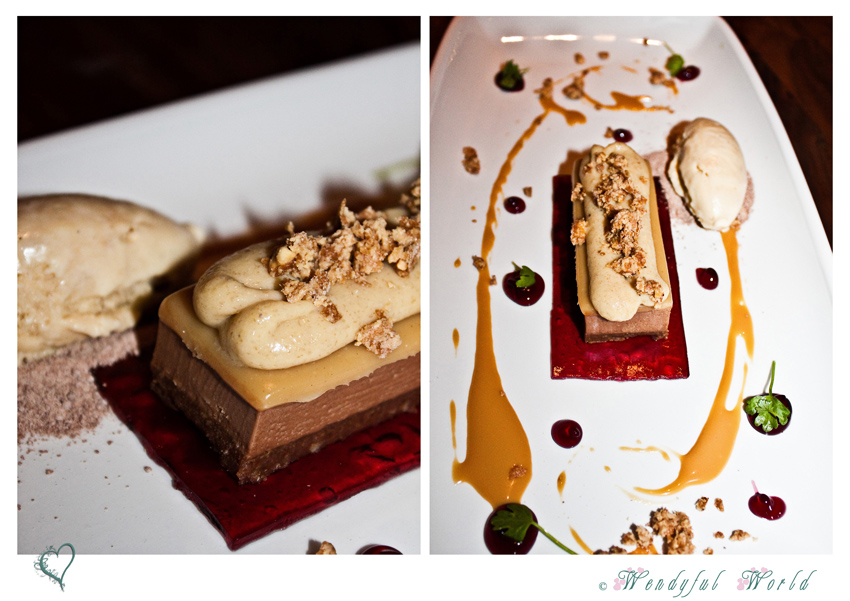 Allen's dessert was Old Fashioned Pecan Pie (Honey Jack Daniels Ice Cream / Candied Kumquats / Garden Blackberries).  I am not a fan of traditional pecan pie but I totally loved this.  Soft chewy pecan baked in with the crust, it was just lovely!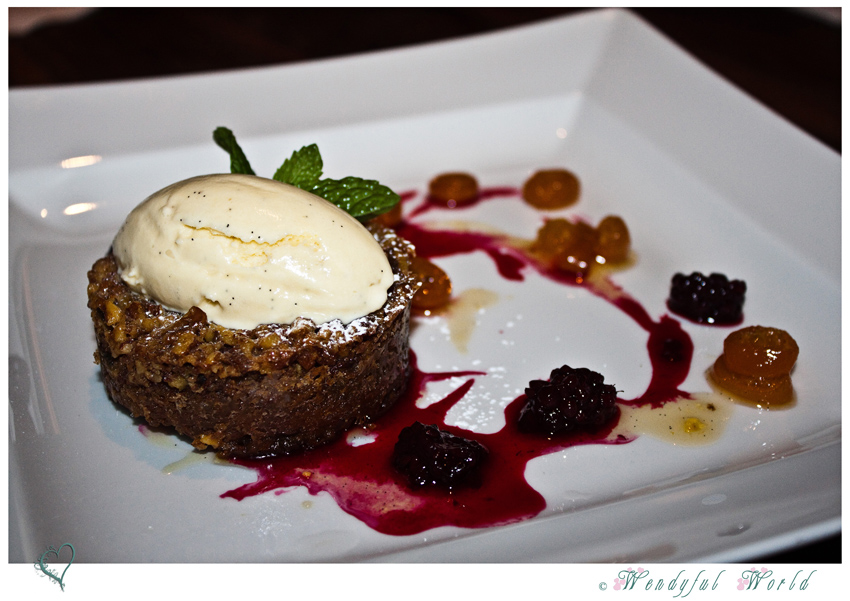 The evening was really perfect!  The food and the service were both top notch.  Our server, Aaron, was attentive and very knowledgeable about all the dishes and gave wonderful introductions.  A couple of managers, including GM, Mr. Gonzalez, stopped by to say 'Hi' and made sure everything was good.  The bus-boys cleared out plates and refilled our drinks very promptly.
Although the restaurant has just opened 2 months ago, it's gaining popularity and crowds.  We know we will return again.  Thank you, Anita, for the recommendation!  Now it's my turn to recommend you to try it.  Let me know how you like it, OK?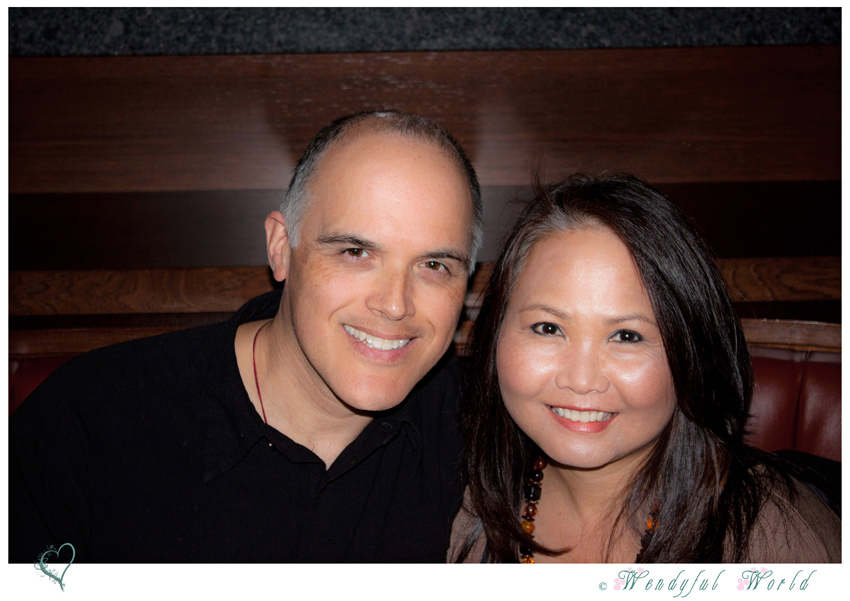 THE RANCH RESTAURANT & SALOON
1025 E. Ball Road
Anaheim, CA 92805
Phone: 714.817.4200