I maybe a grown-up but my love of Hello Kitty has never faded. And Sanrio just gave me 3 more reasons to love! The Hello Kitty Wine Collection includes a sparkling brut, sparkling rose, limited edition "Pink Sweet" (also a sparkling rose) and chardonnay.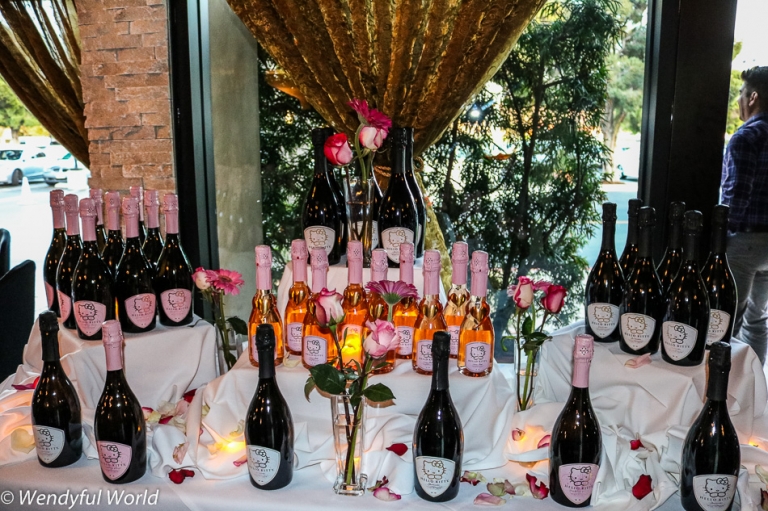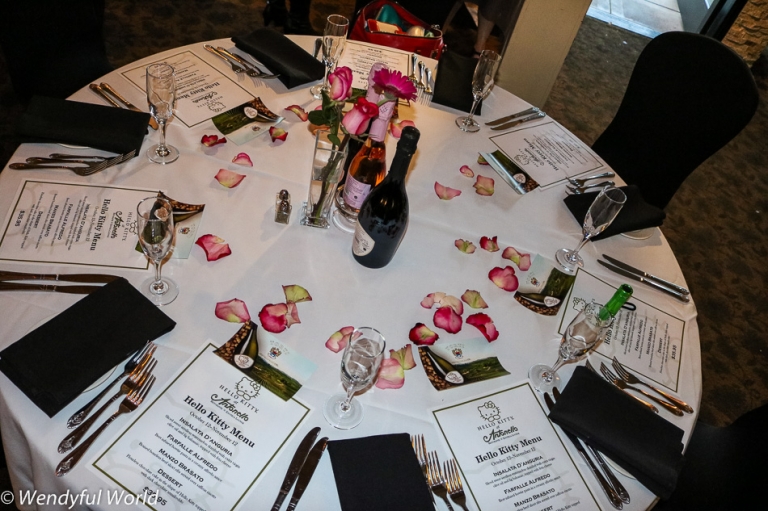 What better way to showcase these beautiful wines than at OC's popular restaurant, Antonello Ristorante. Highly rated in the Zagat Guide for several years, Antonello Ristorante has earned a sterling reputation for having served local residents as well as luminaries the world over including presidents, foreign dignitaries, movie stars, entertainers, industrialists and other leaders.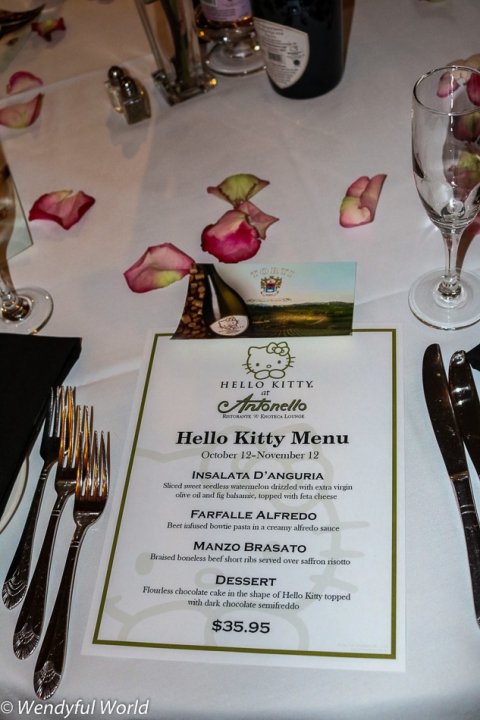 Antonello Ristorante will feature a 4-course dinner featuring dishes inspired by the global pop icon from October 12 – November 12, 2016 for only $35. The wines will be available a la carte.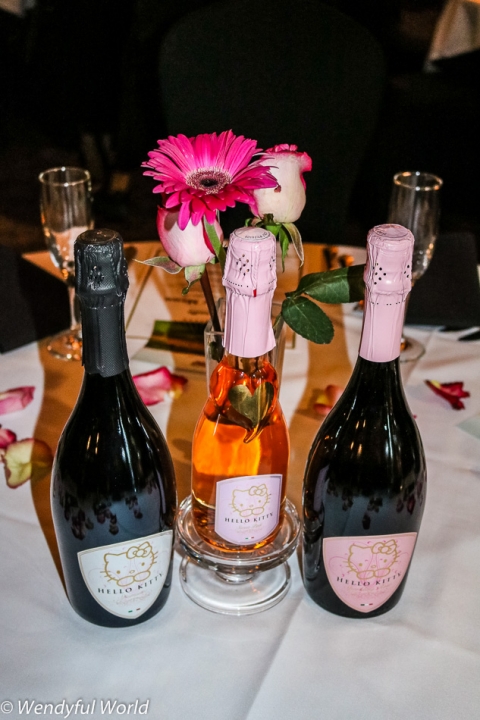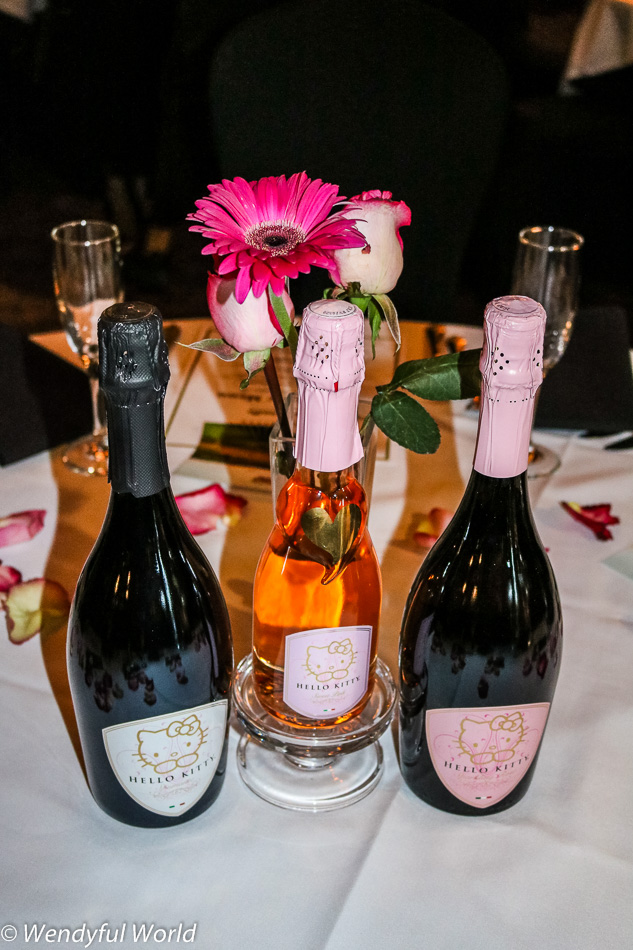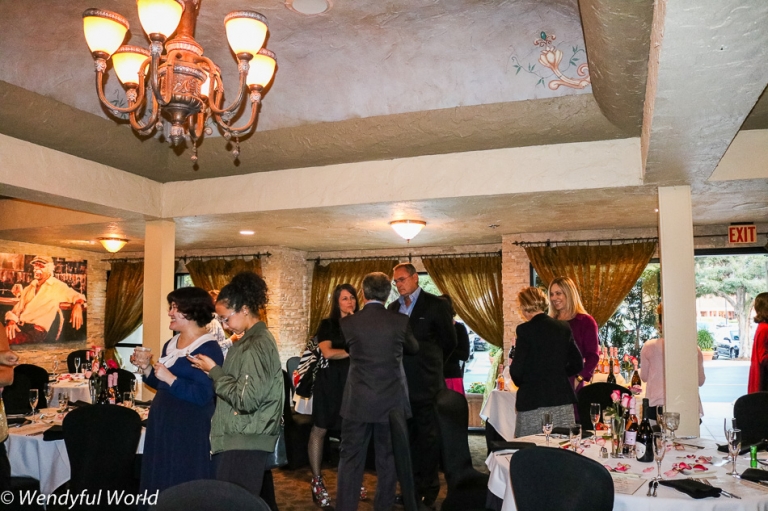 We got invited to a media preview event and met with restaurateur, Antonio Cagnolo, and representatives from Torti Winery in Italy which, in partnership with Sanrio, produces the Hello Kitty Wine Collection. Also in presence were representatives from Sanrio, Inc.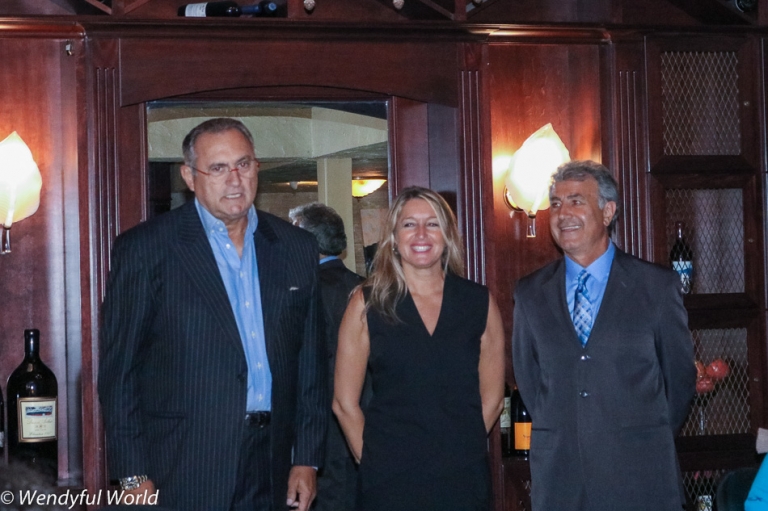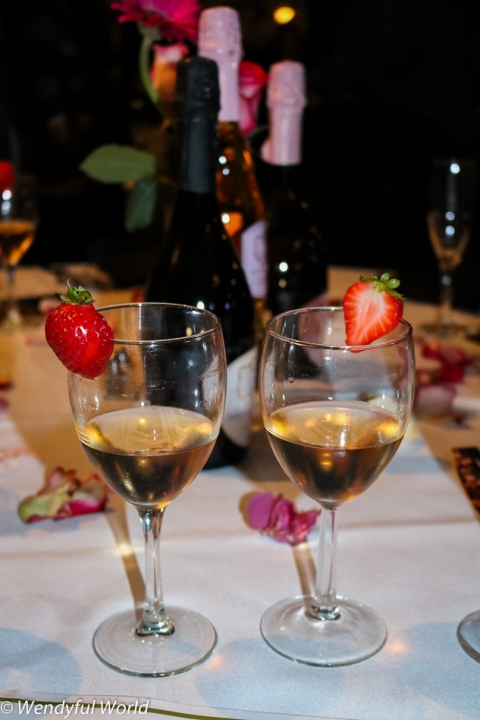 We were served Hello Kitty Sparkling Rose while we waited for other guests to arrive.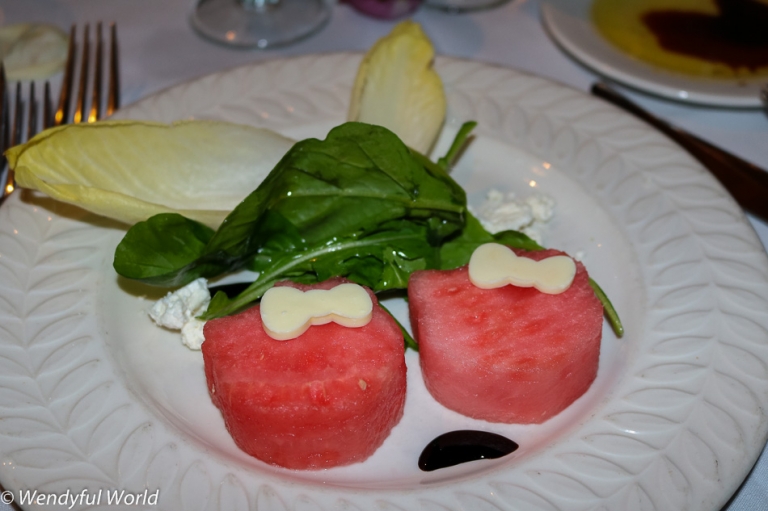 The special menu started with a watermelon salad featuring Hello Kitty-shaped slices complete with a white chocolate bow.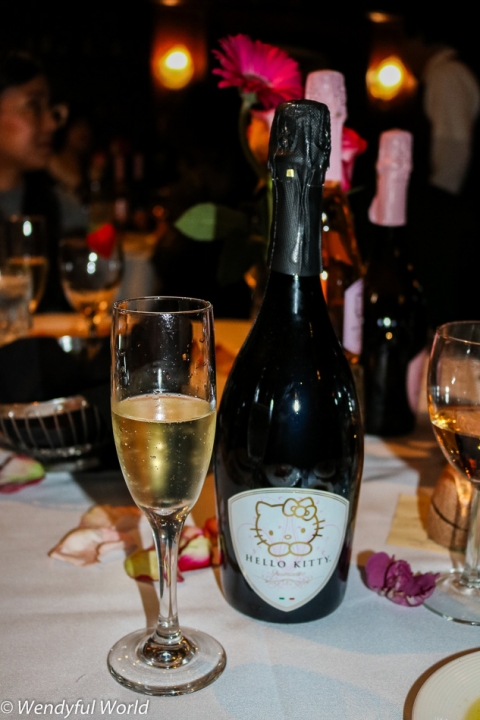 We then paired with Hello Kitty Sparkling Spumante,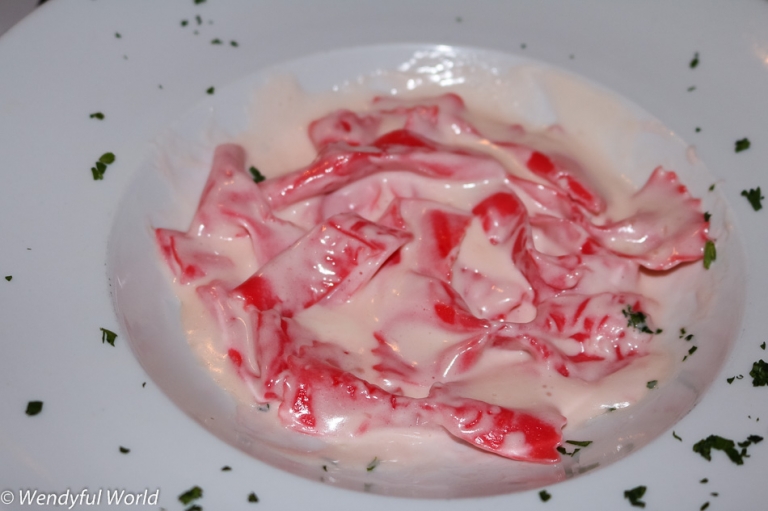 followed by a beet-infused bow-tie pasta in an Alfredo sauce.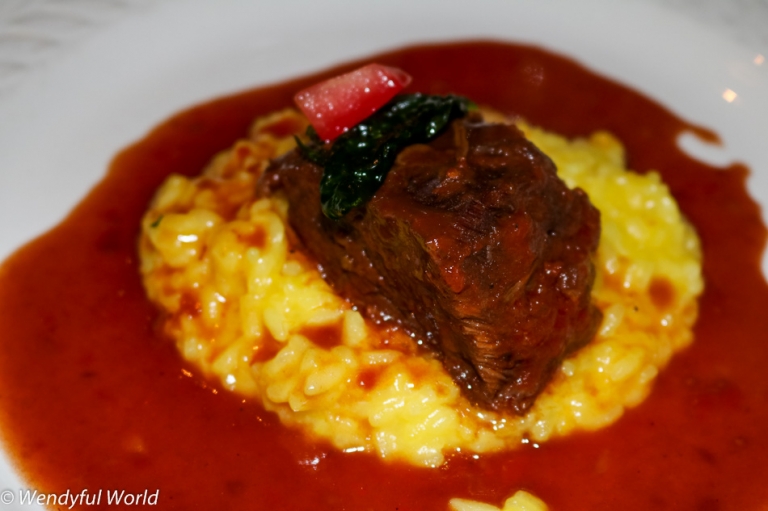 Entree was a melt-in-your-mouth short ribs on a bed of risotto!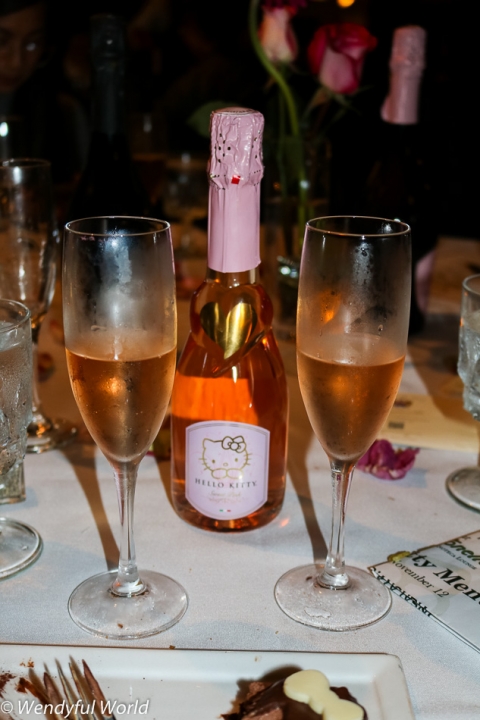 Hello Kitty Sweet Pink Demi Sec (375ML half-bottle) with dessert.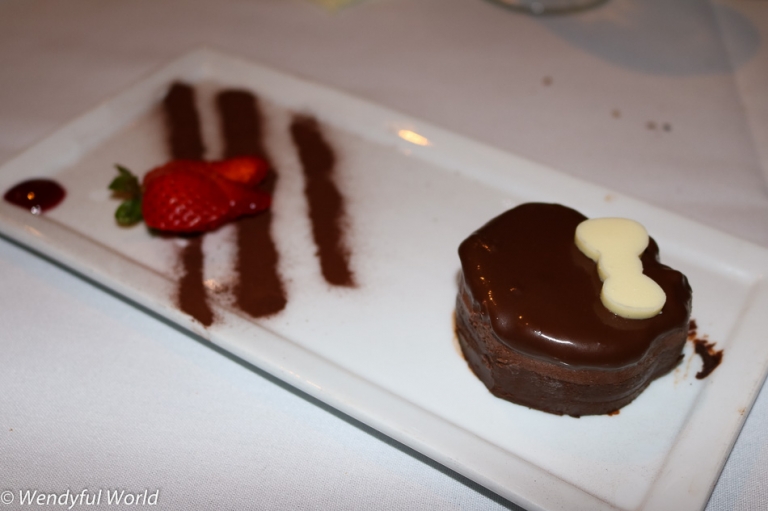 Finishing up the meal with a flourless Hello Kitty chocolate cake topped with dark chocolate semifreddo.
We were on cuteness (and deliciousness) overload!
If all these are making you jealous with drools, don't worry. There are still plenty of time to get your own. I recommend you make a reservation before heading over. Bon Appetite!
Antonello Ristorante
3800 South Plaza Drive
Santa Ana, CA 92704
(714)751-7153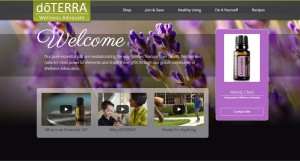 Please share and like us: