When I first heard about Belli, I thought it was primarily for pregnant women. I remember when I was pregnant, I avoided coloring or perming my hair worrying about harsh chemicals passing to my body that might be harmful to my baby. But truthfully, you don't have to be pregnant to use products that are Allergy Tested, Free of Dyes or Fragrances, No Phthalates, No Paraben Preservatives, is OB/GYN & Dermatologist Recommended, Cruelty-Free and Made in the USA!
Belli's skin care products are perfect to use in any stage of your life: (Pre) Pregnancy, Motherhood and Beyond.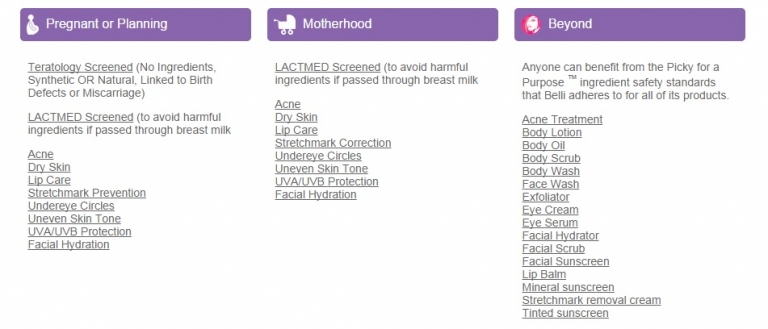 My kids are older now. But if you are like me, you might experience break-outs from time to time due to various factors such as stress or hormonal changes as we women do. I was very excited to try the Belli Fresh Start Pre-Treatment Scrub
and Belli Anti-Blemish Facial Wash.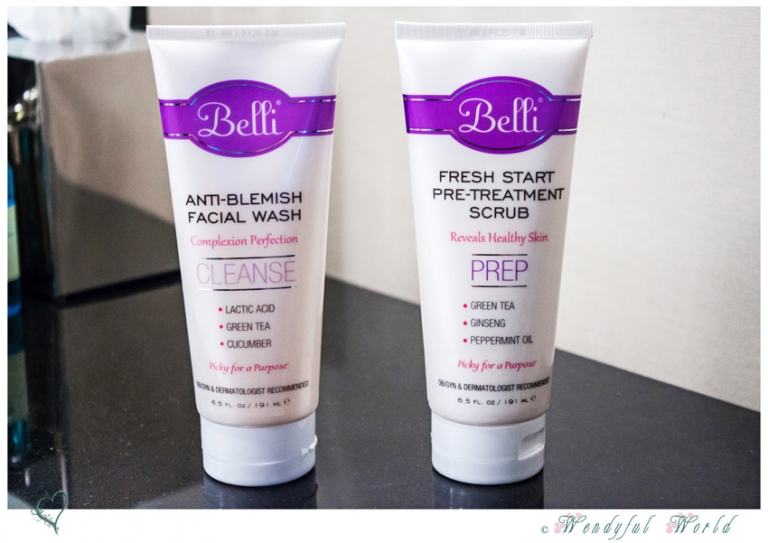 The Belli Fresh Start Pre-Treatment Scrub
 is made with green tea extract and ginseng, both are rich in antioxidants. It can be used for face and body to remove old skin cells and reveal healthy skin that helps the application of other Belli products. The exfoliant is very fine and gentle so even if you have sensitive skin like mine, you don't have to worry about it being to rough. The peppermint oil adds nice refreshing scent.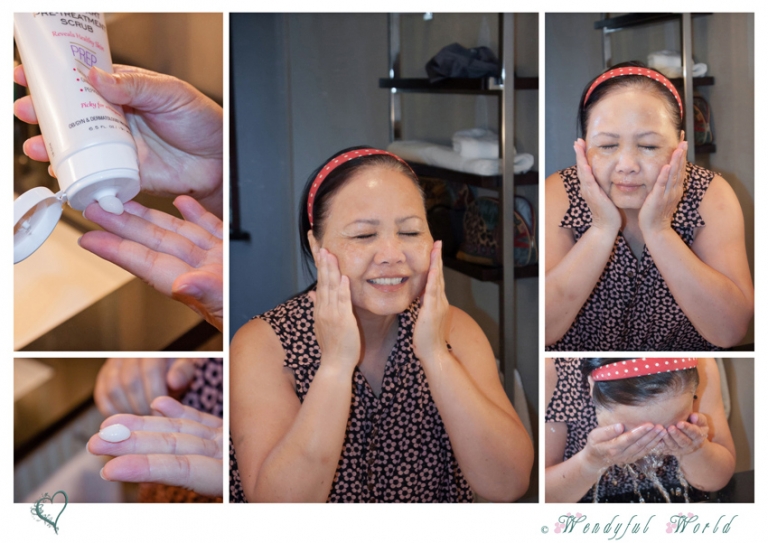 Suggested usage is 2 – 3 times a week. Massage onto dampened skin in swirling stokes with hands then rinse thoroughly. I loved how smooth and silky my skin feels!
The Belli Anti-Blemish Facial Wash
features lactic acid to cleanse and gently exfoliate acne prone skin. It is free of  salicylic acid, glycolic acid, and benzoyl peroxide– common acne fighting ingredients that should be avoided during pregnancy. Although I am not pregnant or nursing, I welcome the lack of these chemicals and happy to see lemon peel oil, a natural anti-bacterial and skin brightener, green tea extract and cucumber, both are rich in antioxidants, in their places.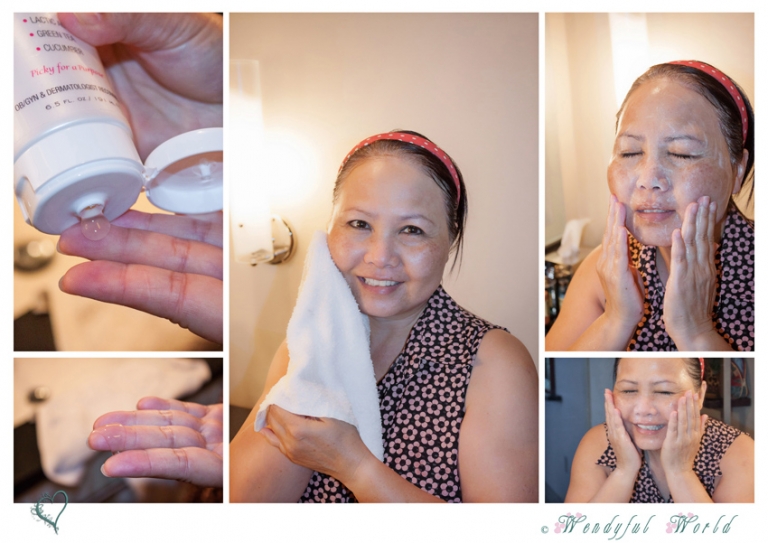 Just a small amount leathers up quite nicely, leaving my face soft and fresh. Use daily as a facial cleanser or it may also be left on the face for 5 minutes as an intensive facial mask.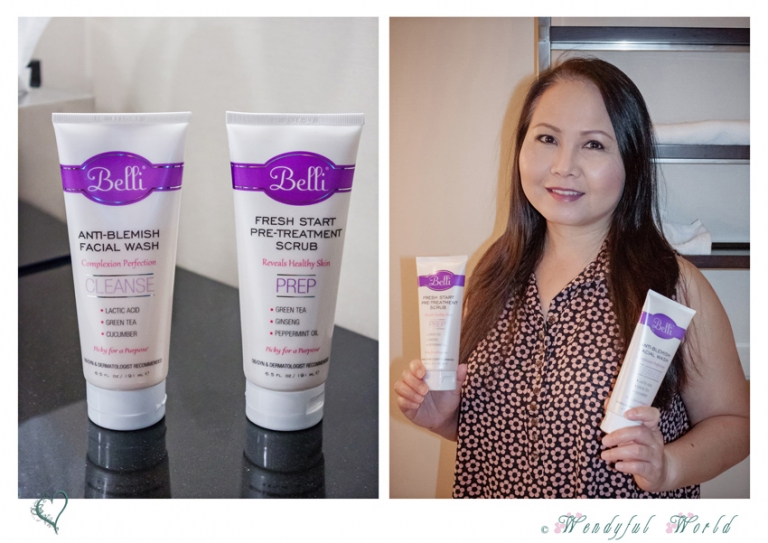 I have only been using this product for a week and already I've noticed a softer and silkier skin that glows. My makeup goes on smoother and more flawlessly. I will definitely be using these as my daily skin cleansing routine.
Belli has many additional products for face and body from prep, cleanse, treat, hydrate, revitalize, protect and soothe. Whatever your skin type is or whether you're pregnant, nursing or beyond, if you want beautiful skin, give Belli a try. Because you deserve it.
Please share and like us: