Have you always wanted to do something fun and exciting to challenge yourself?  To help you realize your dream, Pulmuone is awarding 1 lucky winner each, Auguest 28, 2014 – September 25, 2104.  Simply share what your would like to explore, try, or experience and you could win $1,000 to help you achieve it.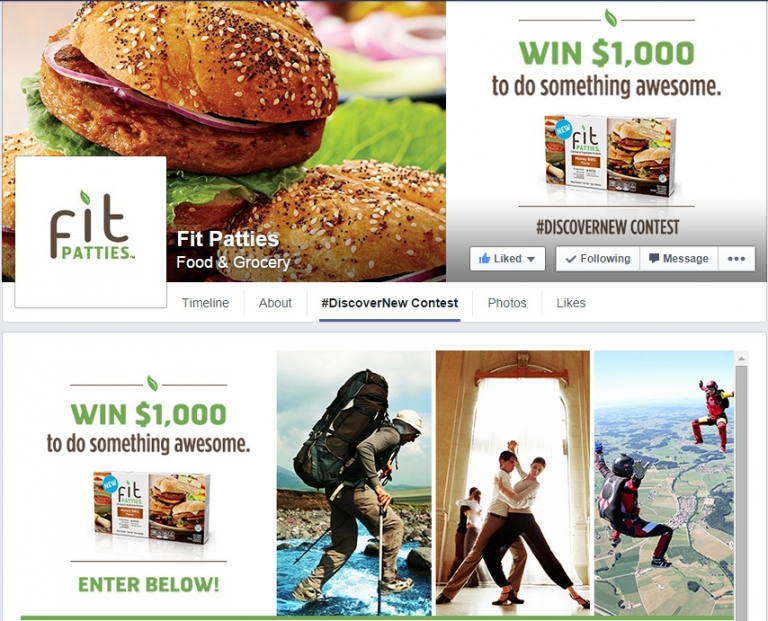 Here's to new experiences. And $1,000 cash when you try them.
There's nothing quite like your first taste of Fit Patties. The delicious, healthy blend of chicken and vegetable protein is unlike anything your taste buds have ever experienced.
Chances are, taking your first bite into a Fit Patty will remind you of other extraordinary firsts, too. Like training for your first marathon. Your first performance on a stage. Even skydiving for the first time. It's these kinds of moments that make us appreciate what life is all about. And we want to inspire you to seek them out.
Tell us about a new experience you want to try, a place or activity you want to discover, a lifelong dream you want to realize. Share it with us and you could win a $1,000 cash prize. The only catch? You have to use it to do something completely awesome, entertaining and amazing.
Contest Dates
August 28th to September 25th, 2014
Prizes
Each week, one new winner will be awarded a $1,000 cash prize.
To enter the contest, visit Pulmuone's Fit Patties FB Page. Good luck!
Please share and like us: