When you think of Stonefire Grill, the images that pop up in your head are probably Baby Back Ribs, Tri-Tip, BBQ Chicken and Garlic Mash Potato.  After all, who doesn't love a good old fashion 'Meat & Potato' meal?  However, as more and more people look for alternative options, Stonefire Grill has revamped its menu with many Vegetarian, Vegan, Gluten-Free and Lean Meat dishes.
I recently attended a media testing of the new menu items at the Irvine location.  Frank from Groff-Hinman and Allie and Elly from Stonefire Grill welcomed all the media in attendance.  I've been to this particular location several times.  In fact, Allen and I had our rehearsal lunch for our wedding.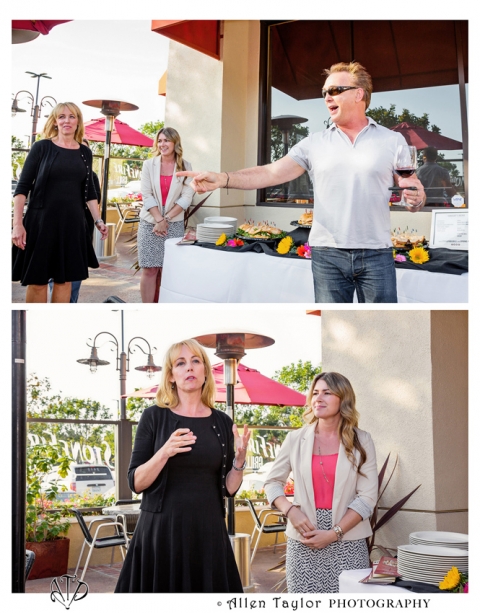 We are now a couple of weeks into summer.  When the weather gets a little hotter, most of us prefer lighter meals. Stonefire Grill's new sandwiches and salads are perfect.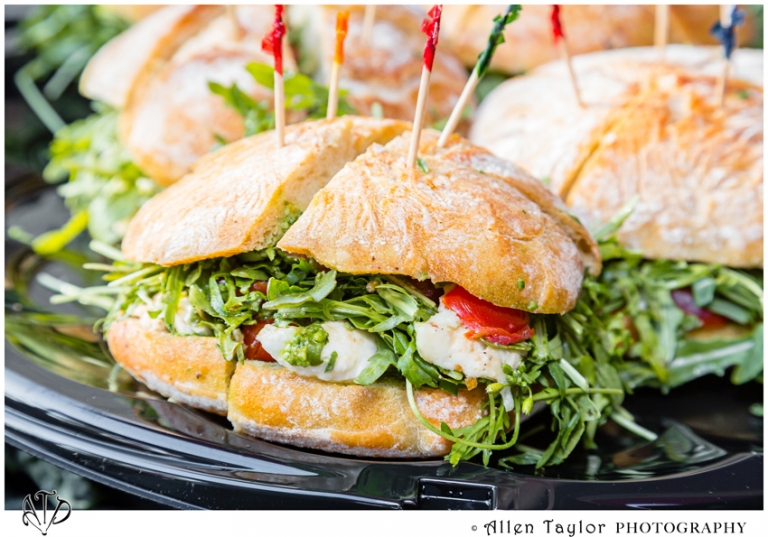 The Caprese (sandwich): Smashed grape tomatoes, homemade pesto, fresh mozzarella, olive oil, balsamic vinegar, wild arugula, toasted ciabatta.  Salad or sandwich, The Caprese is a popular dish for many vegetarian and non-vegetarian a like.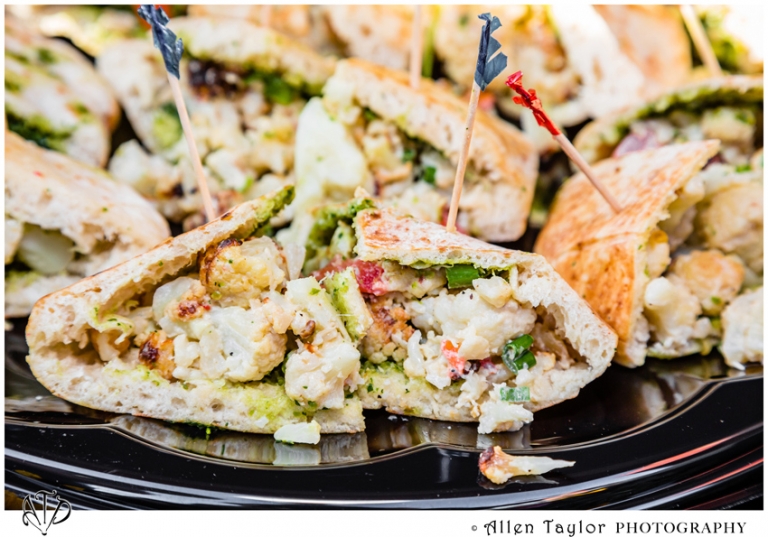 Roasted Cauliflower Pita (sandwich): Roasted Cauliflower, Lemon Tahini, chopped tomato, green onion, spicy Cilantro-Serrano Sauce, Jerusalem pita.  Did you know cauliflower is the new kale?
Turkey Sandwich has always been a popular choice for sandwich lovers.  Here at Stonefire Grill, there are 3 different ones to choose from.  Or better yet, try them all.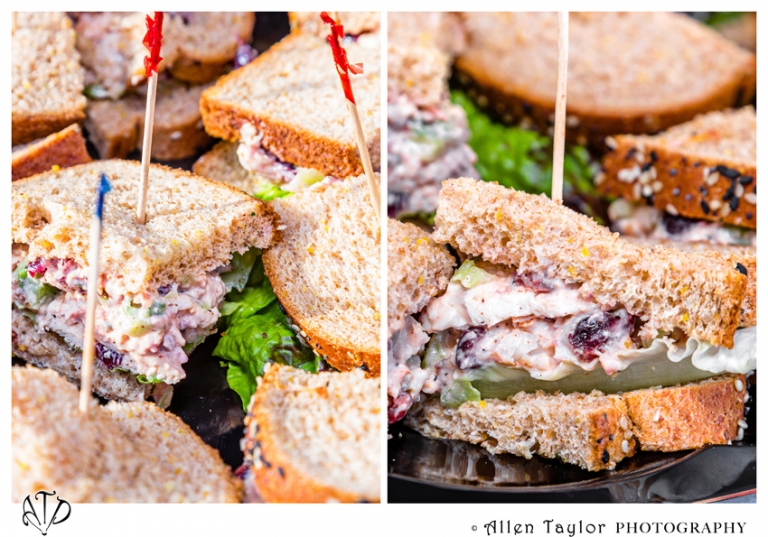 Turkey Salad (Sandwich): Chopped celery, green onion, dried cranberry, red leaf lettuce, whole grain bread.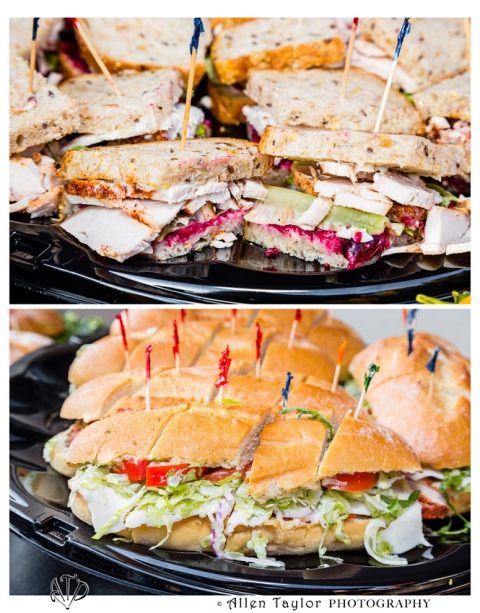 Traditional Turkey (sandwich): Red leaf lettuce, cranberry sauce or cranberry whole grain mustard, mayo, whole grain bread.
Italian Turkey (sandwich): Shredded lettuce, mayo, tomato, red onion, mozzarella cheese, Dijon mustard vinaigrette, French roll.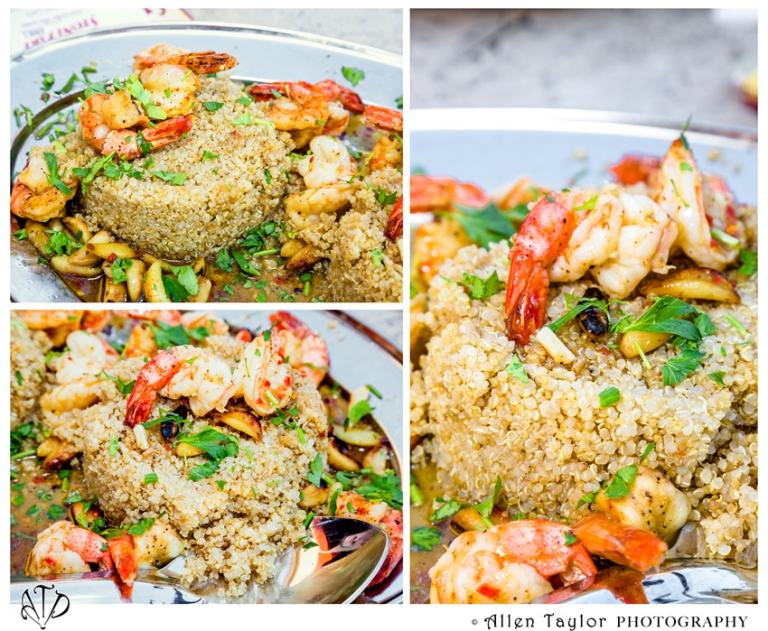 Shrimp: Fresh lemon, olive oil, garlic, chili flakes and chopped parsley served with quinoa.  This is superfood with super flavor.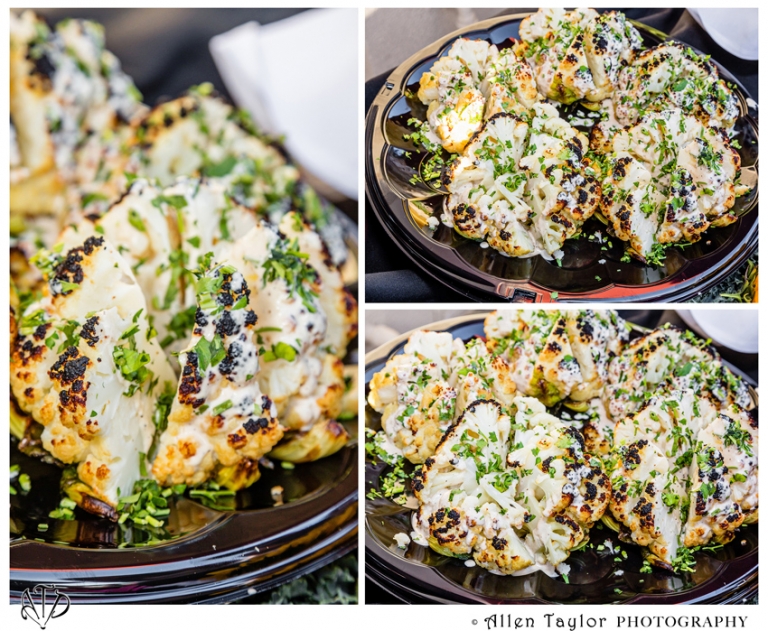 Whole Roasted Cauliflower (side item): A FSG favorite. Topped with Lemon Tahini and chopped parsley.  Served warm.  This is a MUST-TRY even if you don't think you'd like it.  I am telling you, it is DELICIOUS!  I can eat this whole roasted cauliflower all by myself!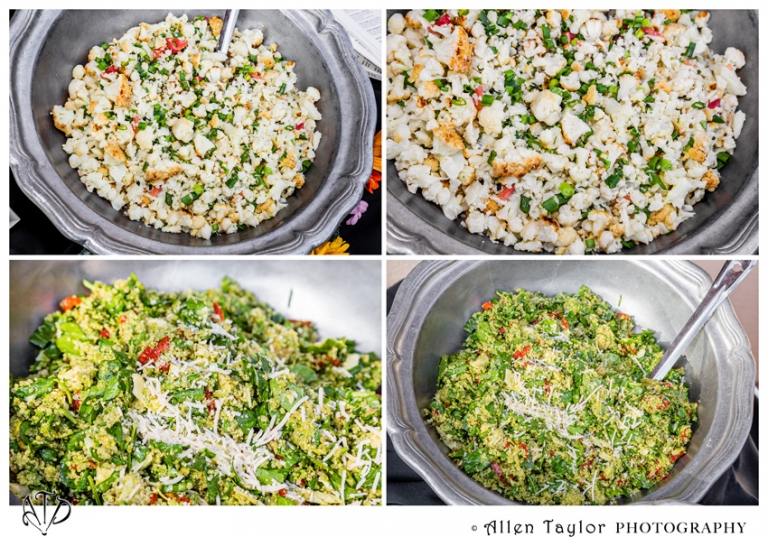 Cauliflower Salad & Keen Green – Quinoa, chopped spinach, sun-dried tomatoes, artichoke hearts, avocado, Parmesan cheese, fresh pesto.  These salads are great sides to any meal.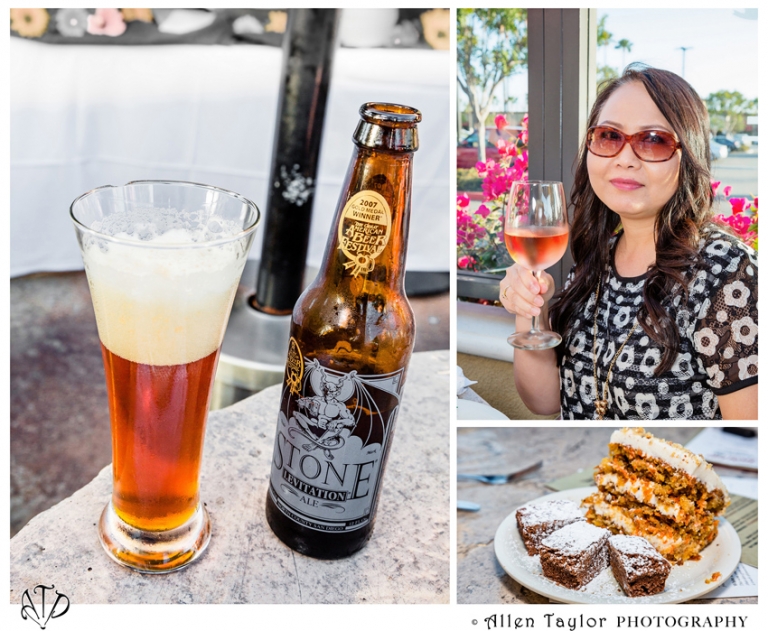 On a warm summer day, have a cold beer or chilled glass of wine with your meal is the way to go.  And don't forget to end your meal with the famously delicious carrot cake and brownies!
Stonefire Grill's menu is available for dine-ine or take-out.  Locations are throughout Southern California in Valencia, West Hills, Chatsworth, Pasadena, Thousand Oaks, Fountain Valley and Irvine.  Catering is also available.  Follow it on Instagram, Twitter, or FB  for the latest happening.
Stonefire Grill
3966 Barranca Pkwy
Irvine, CA 92606
(949) 777-1177