I am thankful for so many reasons and for so many people.  Friends and family who have been there to support and love me unconditionally.  This year Allen and I had an opportunity to give back by volunteering at We Give Thanks, an organization in it's 27th year of helping those who are less fortunate by bringing the community together on Thanksgiving Day for a special holiday meal, entertainment, and meeting place.  The event took place at the Honda Center; approximate 15,000 meals would be served.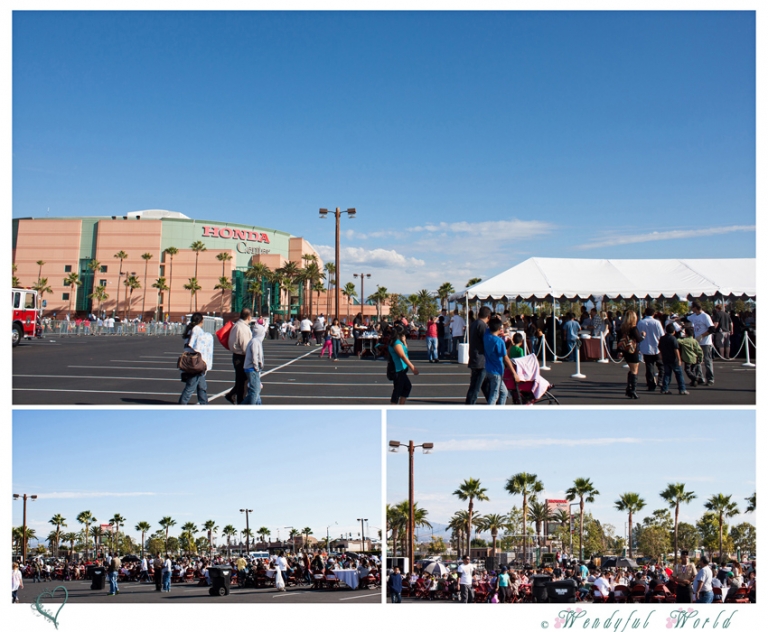 I was really impressed at how well organized the event was.  Cars and people moved quickly and orderly.  Volunteers had been cooking for 3 days prior to today's meal serving.  Wow!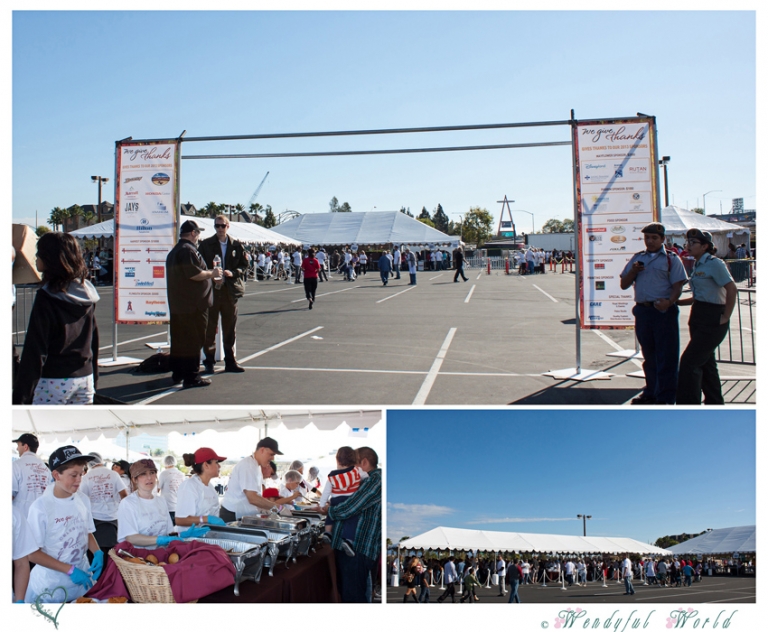 Allen and I volunteered as part of Sprouts Farmers Market which is one of the many sponsors for the event.  The meal consisted of Turkey (white and dark meat), Stuffing, Carrots, Mash Potato & Gravy, Dinner Roll, and Pumpkin Pie.  Everything smelled and looked wonderful!  Judging by the happy faces, they tasted delicious, too.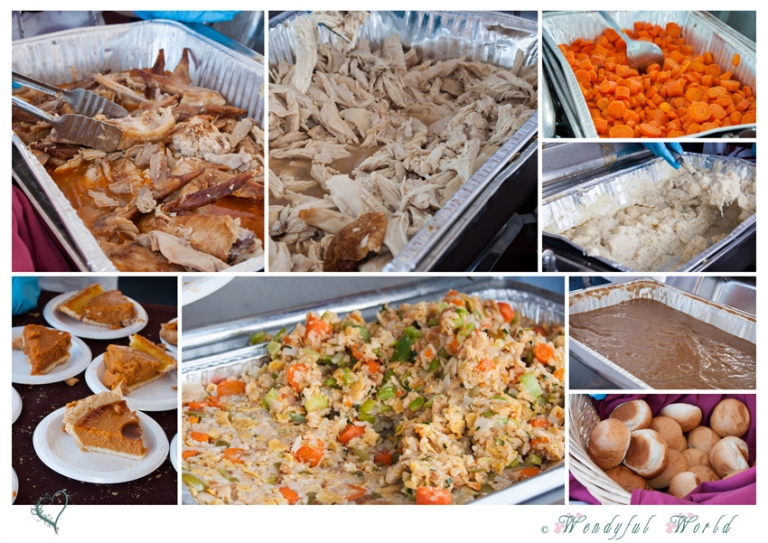 Allen and I met so many wonderful people.  It's so heart-warming to see so many people and businesses come together to help one another.  The smiles I saw today, especially from the children, were priceless!  To find out more about We Give Thanks and how you can help or donate, click here.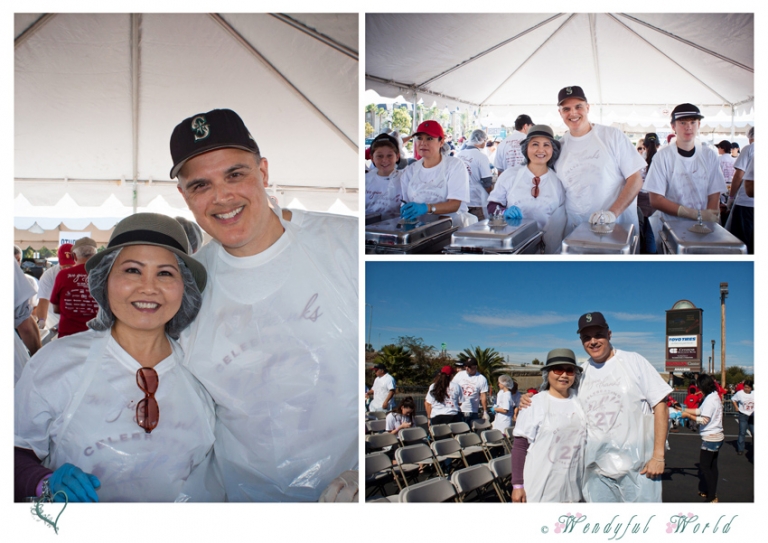 Once we were done with our shift, we left to go home to cook our own Thanksgiving dinner.  This year, we decided not to get a whole turkey and got Ham and Turkey Breast instead.  We also had Green Bean Casserole, Grilled Corn, Chinese Coleslaw, Mash Sweet Potato, Chinese Sticky Rice (as stuffing), Corn Bread (sorry, forgot to take a picture), and Apple Pie.  It was Wendylicious!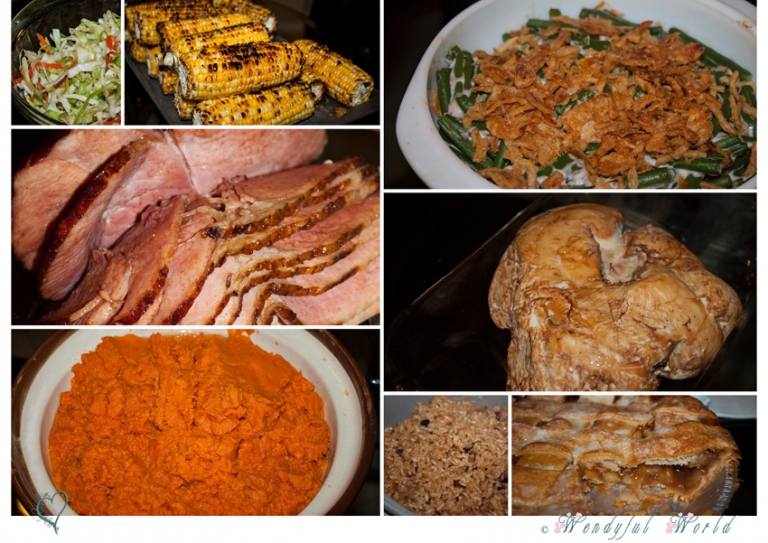 I hope you and your family had a super delicious Thanksgiving as well.  Happy Thanksgiving and enjoy your holiday weekend!