Sometimes FAT is good.  I am talking about JFAT, Jimmy's Famous American Tavern.  A new kind of gastropub where friends and family gather to eat, drink and socialize in a beautiful space overlooking Dana Point Marina.  This casual and yet stylish tavern takes on a modern interpretation of traditional pub serving familiar American comfort food made daily from scratch using only the freshest ingredients that are locally raised, organic, and sustainable whenever possible and available.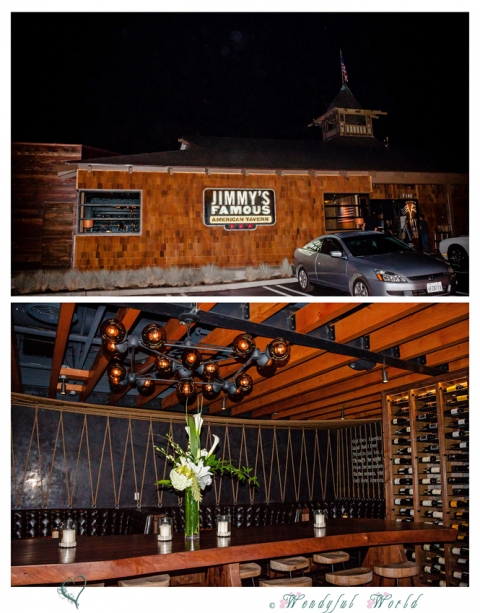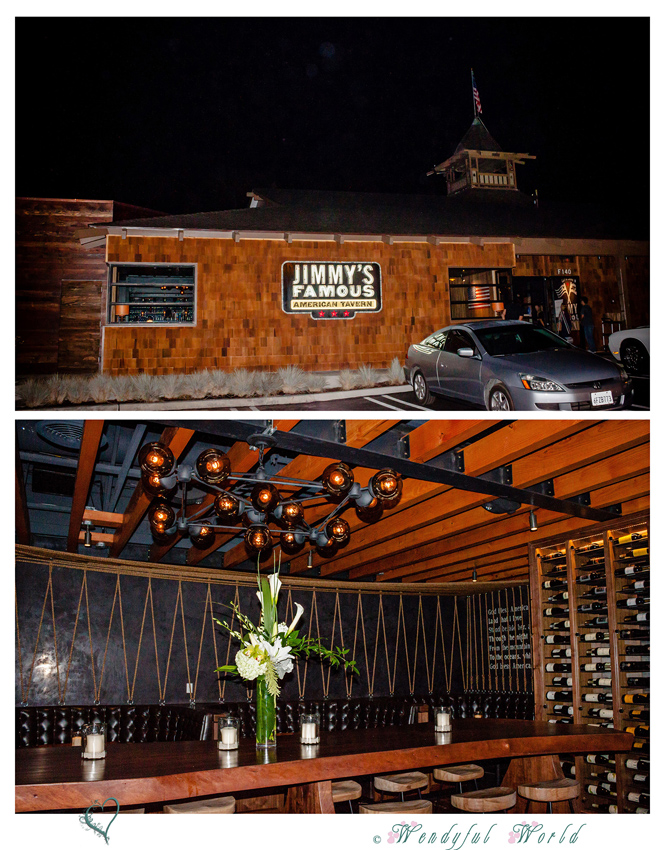 On August 10th, 2013, JFAT hosted a grand opening event benefiting Dana Point 5th Marine Regiment Support Group.  Through the generosity of everyone who attended, JFAT raised over $9,000!  Giving back to the community it serves is a huge part of JFAT.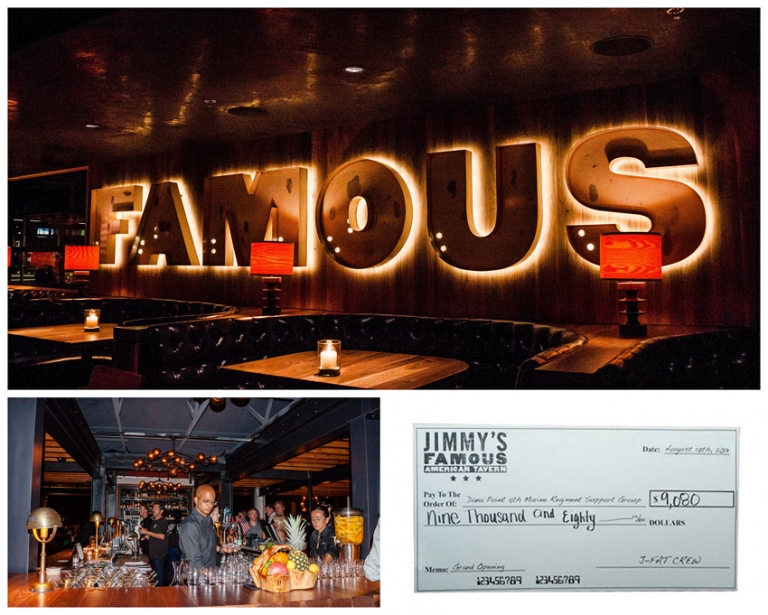 Guests were spoiled with premium wine, handcrafted cocktail, and delicious food.  Following is what I got to sample all night with many of my bloggers friends.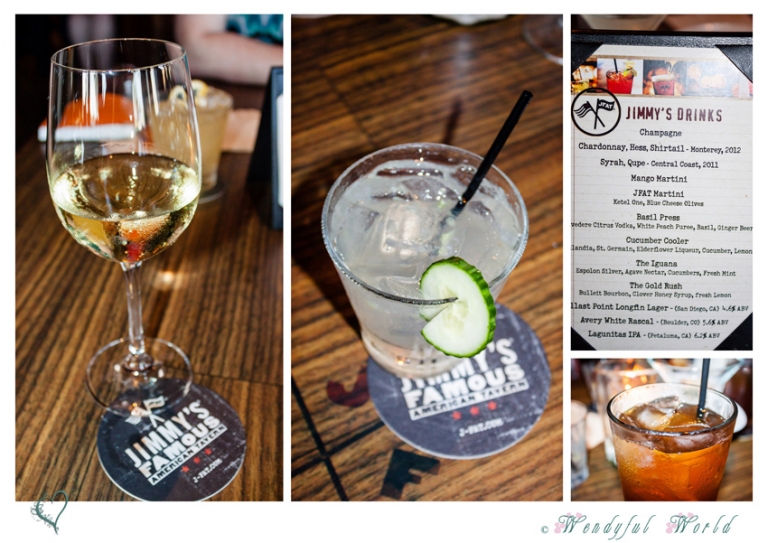 Chardonnay, Hess, Shirtail – Monterey, 2012 (pictured above left).  Cucumber Cooler (pictured above middle) – Finlandia, St. Germain, Elderflower Liqueur, Cucumber, Lemon.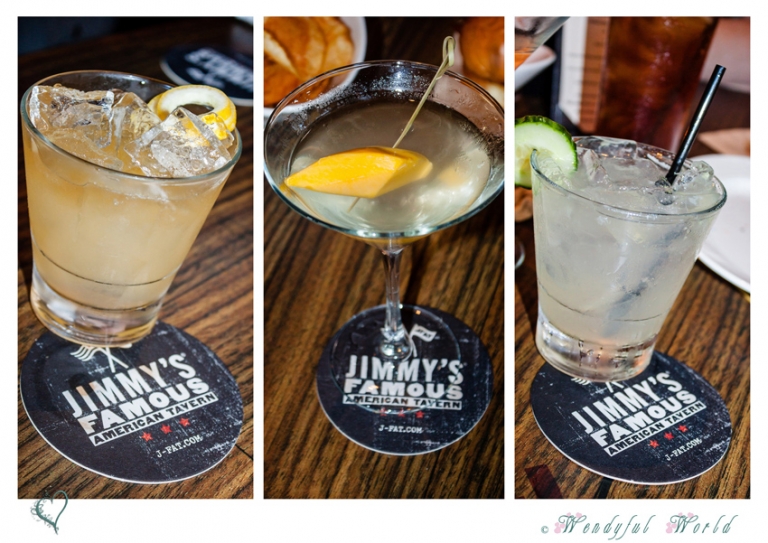 The Gold Rush (left) – Bulleit Bourbon, Clover Honey Syrup, Freshi Lemon.  Mango Martini (middle).  Cucumber Cooler.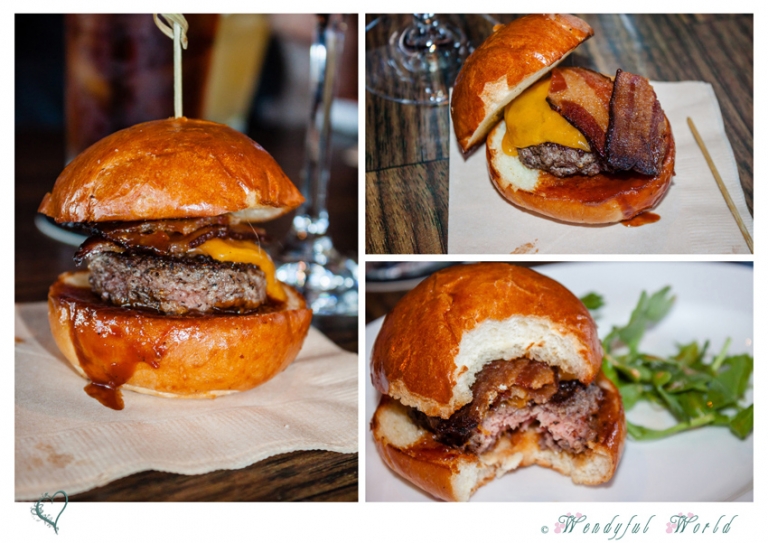 The famous Cowboy Burger (Onion Ring, BBQ Sauce, Bacon, Cheddar) in slider size was a big hit with the quests.  I think everyone must have had at least 3 each.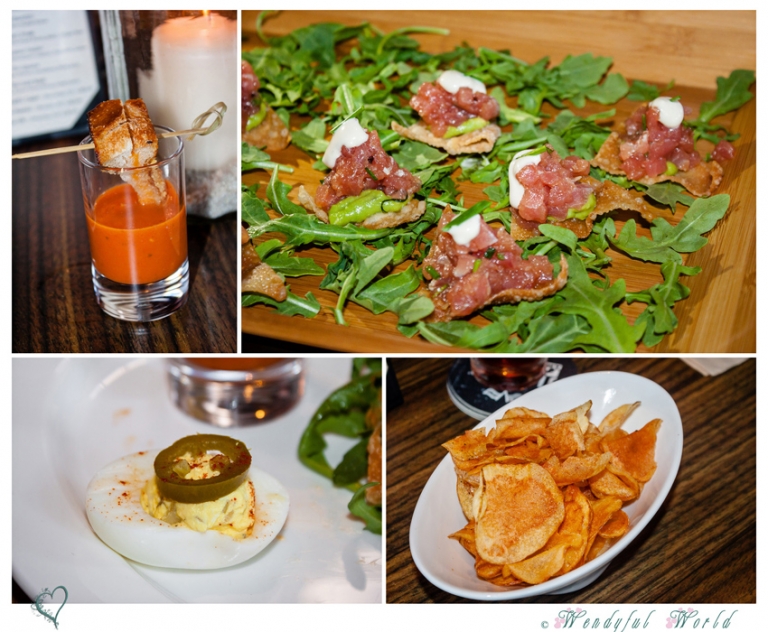 Tomato Bisque with Grilled 3 Cheese (upper left).  Ahi Poke (upper right) – Avocado, Yuzu Cream, Crispy Wontons .  Nest of Jalapeño 'Bedeviled' Farm Fresh Hen Eggs (bottom left).  Warm Housemade S&P Potato Chips (bottom right) – Drizzled with Oregon Shaft Blue Cheese Sauce, Scallions.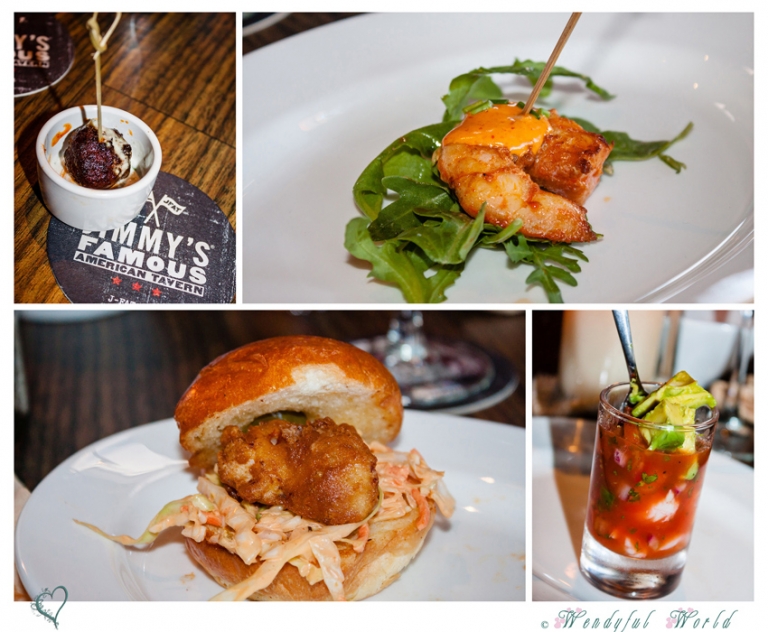 'Buffalo Style' Meatballs (upper right) – Wing Sauce, Blue Cheese Dressing.  Grilled Firecracker Shrimp (upper right) – Bob's Red Mill Stone-Ground White Cheddar & Corn Mush with Creole Sauce.  Spicy Fried Chicken Slider (bottom left) – Jalapeno Slaw, Chipotle Aioli.  'Baja Style' Shrimp Cocktail (bottom right) – Avocado, Tomatoes, Red Onions, Lime, Jalapeños.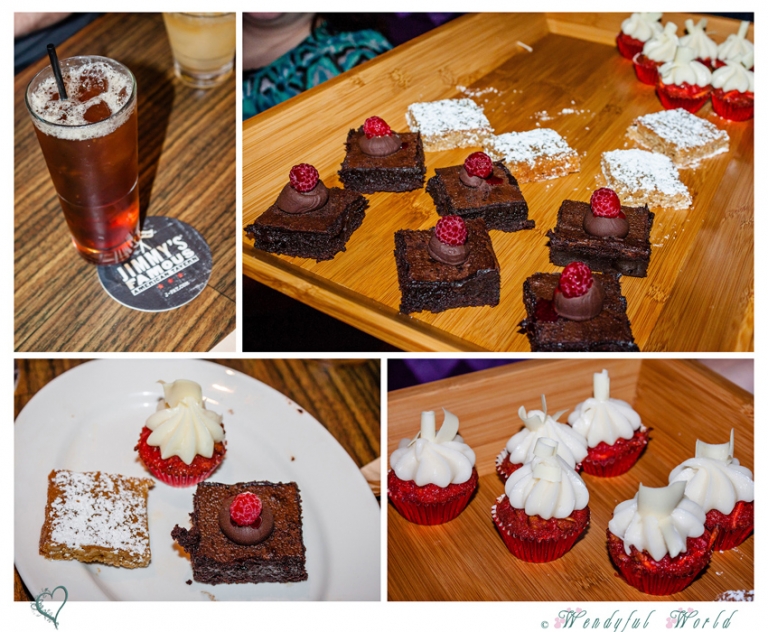 You know your host knows how to throw a party when they wouldn't let you leave without desserts!
JFAT serves lunch and dinner daily and brunch on Saturday and Sunday 10:00am – 3:00pm.  Late night menu is served Thursday – Saturday 10:00pm – midnight.  For the football fans, football season just got better for you.  JFAT has got you covered Saturday, Sunday and Monday with 4 viewing screens including the NFL RedZone.  If you haven't stopped by JFAT yet, I hope you will visit soon.  Let me know what your favorite food and drinks are.
Jimmy's Famous American Tavern
24901 Dana Point Harbor Dr
Dana Point, CA 92629
(949) 388-8900