It was one year ago on December 12, 2011 that Allen and I took a big leap into marriage-hood after a long 13 1/3 years of courtship.  (To see our marriage and our story, visit here. )  Not that we were opposed to marriage, it was just that we were so comfortable in our relationship that a piece of paper was not needed to affirm our commitment to each other.  But I have to admit, it feels sweet to finally call him 'my husband'.
(Photo by Allen Taylor Photography)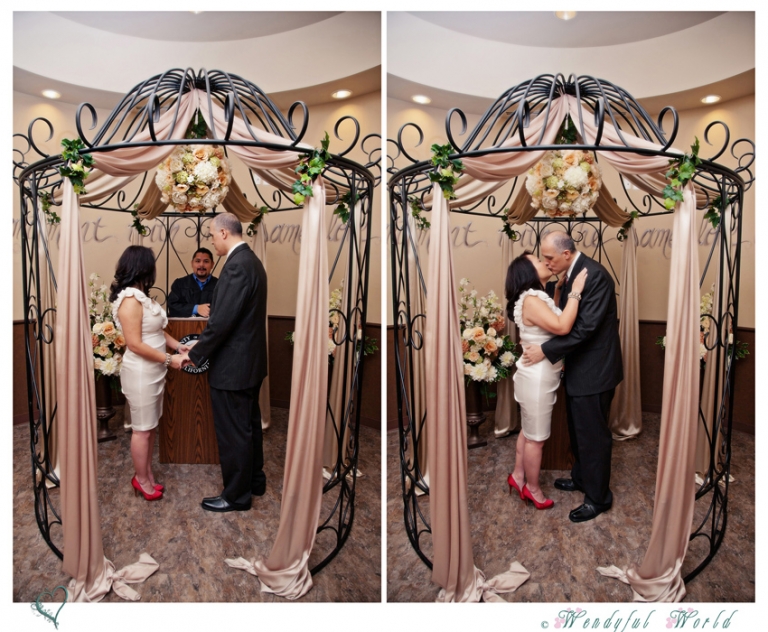 We celebrated our wedding with friends and family on July 29, 2012.  We were surrounded by so much love and felt so blessed! Thank you to Chyna of Chyna Photography for documenting our special day with so many wonderful memories!
(Photo by Chyna Photography & Allen Taylor Photography)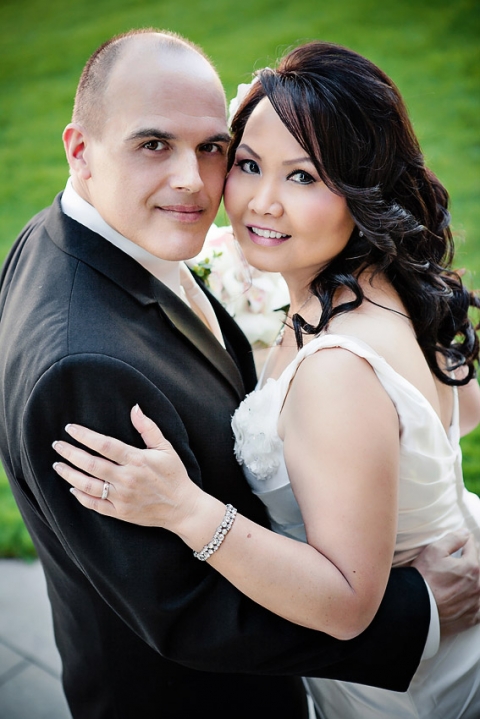 Time flies when you're having fun.  We celebrated our one year anniversary at the beautiful Cabo Azul Resort in San Jose Del Cabo, Mexico.
(Photo by Allen Taylor Photography)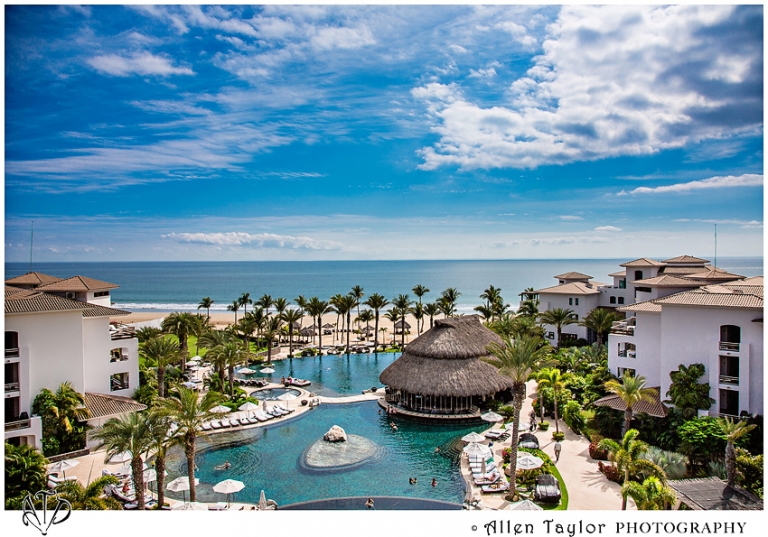 We had a beautiful huge (1202 sq. ft) one bedroom suite with a full kitchen equipped with all the pots and pans if you wish to make a meal; a microwave and full size refrigerator.  We didn't get to take advantage of it but for family traveling with kids, I can definitely see this would be great for them.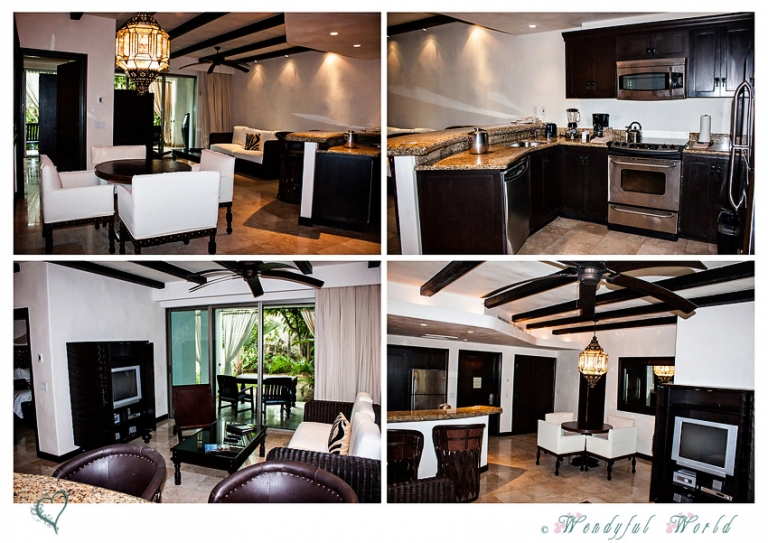 The bedroom is gorgeous!  It even had an in-room jacuzzi right next to the bed!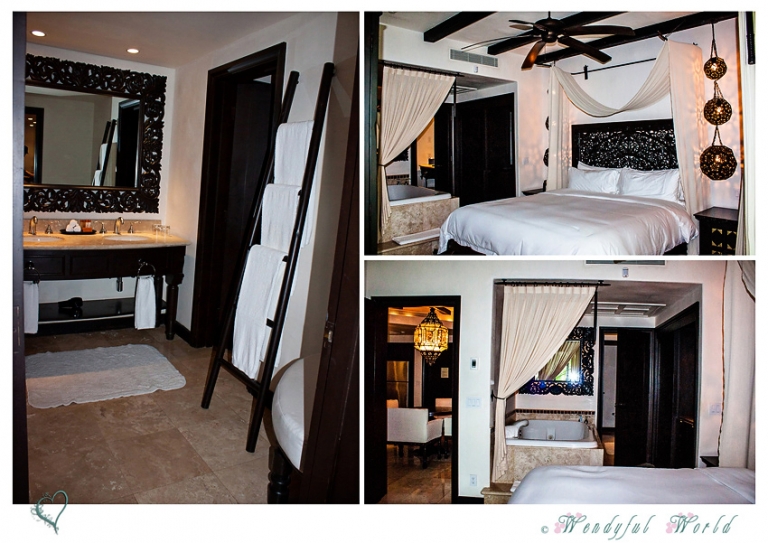 I didn't use it because the jacuzzi by the pool was so convenient and close. Besides, the weather was so perfect even at night.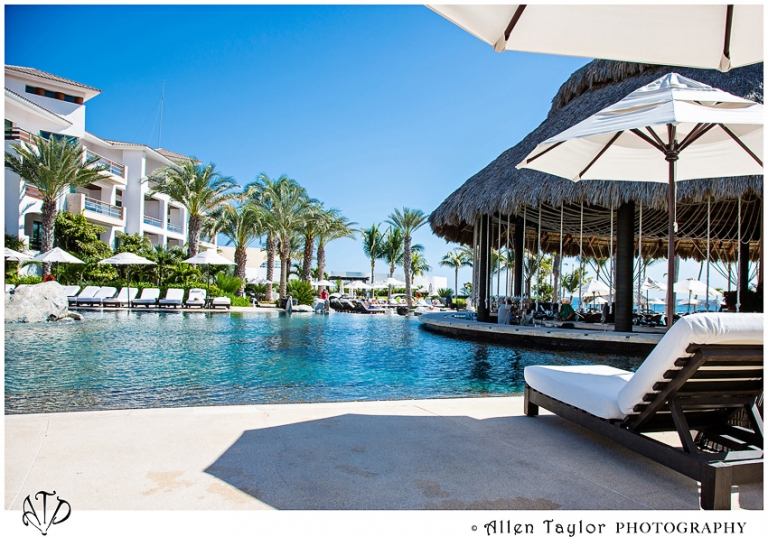 We took it easy the first day we got there and took a little stroll to downtown San Jose Del Cabo.  We were told it was a 25 minute walk but it turned out to be more like 40 minutes!  Luckily we were in no hurry and the weather was nice and cool.  We stopped by a restaurant called Tropicana to have dinner.
Appetizer was Mexican Delight (An assortment of mini regional and traditional appetizers).  Nothing to write home about.  Allen's entree,  Tropicana Jolcajete (Combination of chorizo, grilled flank steak, chicken breast, bell peppers, jalapeno peppers, and ranchero sauce with a regional cheese on top, served in a hot volcanic stone mortar with refried beans, guacamole and tortillas) looked like a Korean Bibimbap.  It had a lot more flavor and seasoning than my entree, Shrimp Al Ajillo (Grilled and basted with garlic butter and chile guajillo sauce), which looked quite pretty but tasted really bland.  I had to dip the shrimp in Allen's stone mortar to soak up some of the sauce/juice for flavor!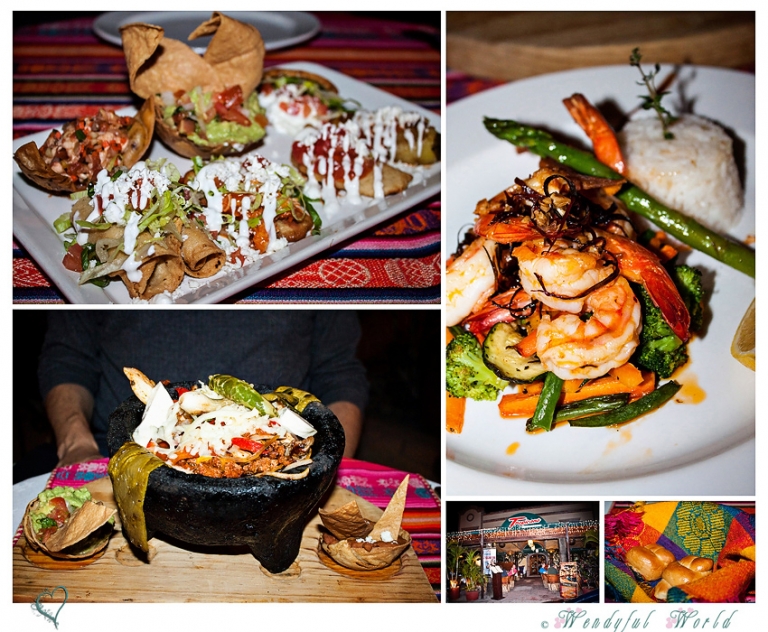 Second day of our vacation, we slept in a little and had lunch at the pool side cafe Flor De Noche.  I loved my Salmon Sandwich.  So did Allen his Chicken Sandwich.  Complimentary Chips & Salsa were served, too.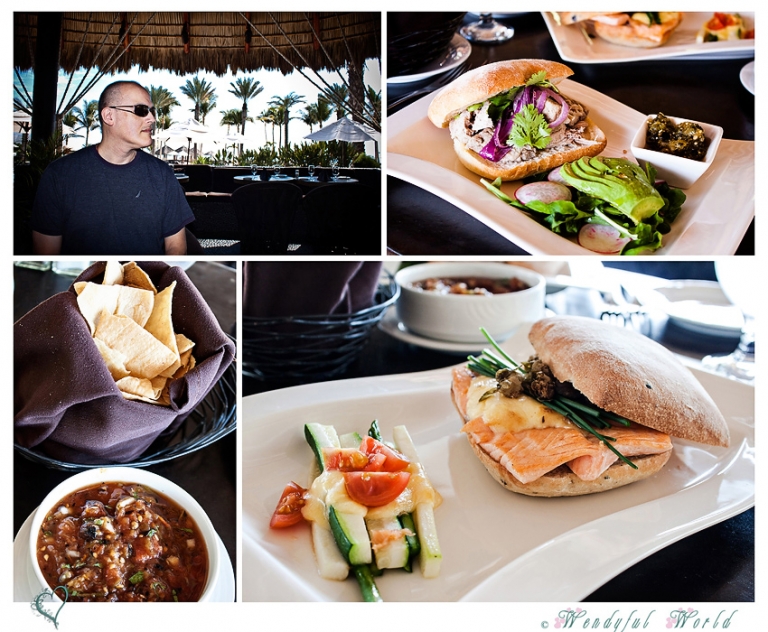 The day's highlight was the horseback riding on the beach!  This was one of the best horseback rides we've ever had!  Normally the guide would tell you to walk the horse nice and easy.  But here, the horse were trained to trot/gallop!  OMG, I had to make it stop quite a few times but it was so much fun!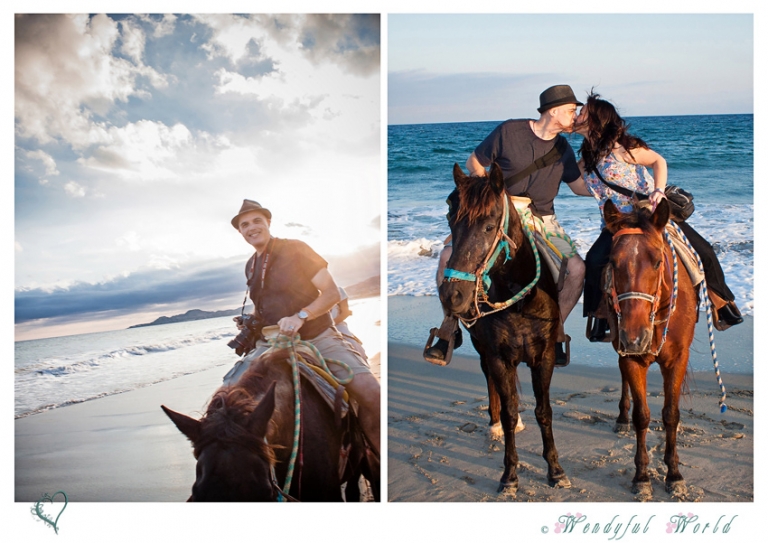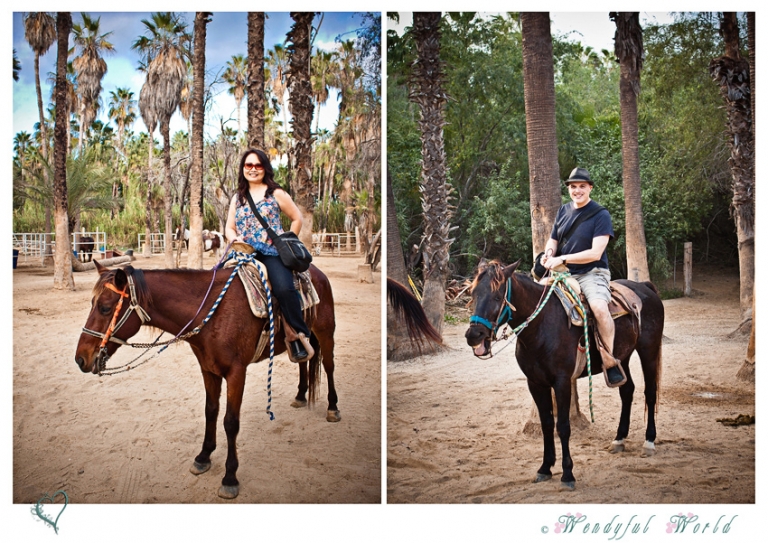 We decided to just have dinner at the resort restaurant, Javier's, San Jose Del Cabo, Mexico. Food was delicious and service outstanding!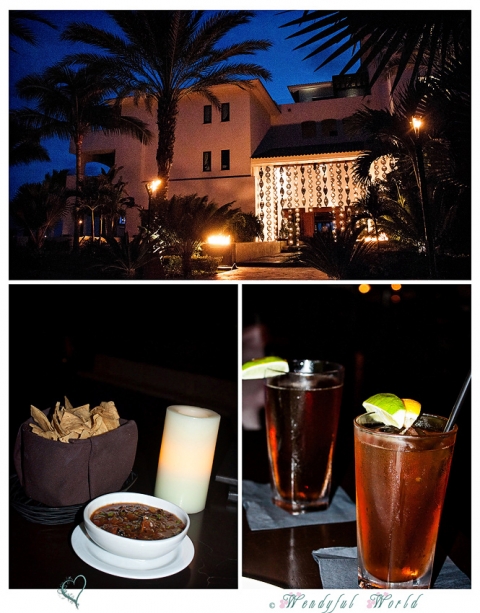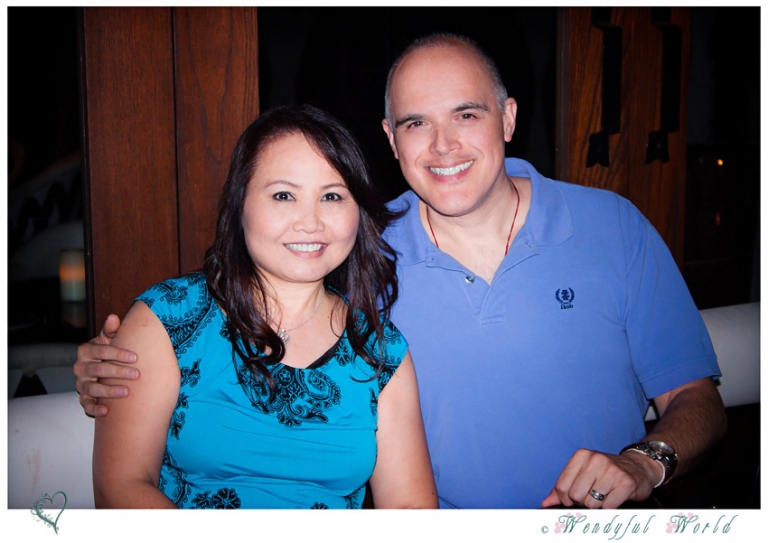 My entree, Cabo Azul (A lobster enchilada in a light creamy pasilla sauce, a grilled chile relleno stuffed with shrimp and crab in a light relleno sauce topped with cotija cheese and a shrimp taco on a flour tortilla prepared Ensenada style.  Served with refried black beans and white rice) looked like a face!  But what a tasty face that was!  🙂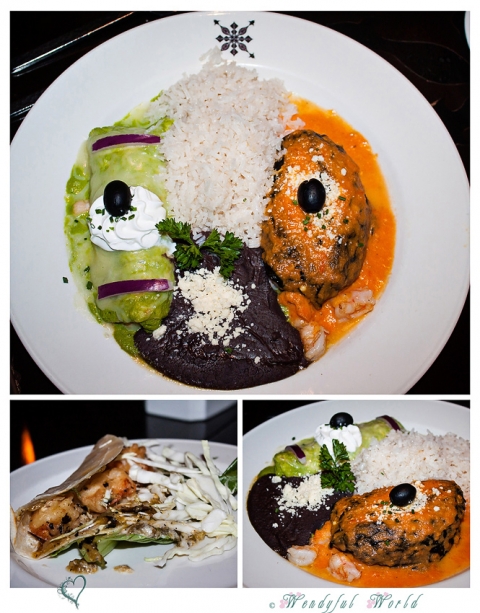 Allen ordered Mar Y Tierra (Steak & Lobster – A grilled 8 oz. Filet Mignon served with a lobster tail sauteed in garlic butter, pasilla chiles and onions. Served with white rice and avocado slices).  The steak was tender and the lobster sweet.  When you're in Cabo, you just can't pass the lobster!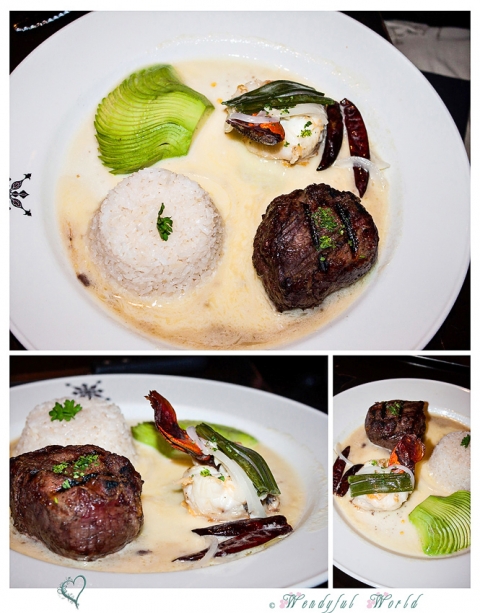 We went all out and even ordered desserts!  Oh, sweet, sweet desserts – Carrot Cake and Fried Ice Cream!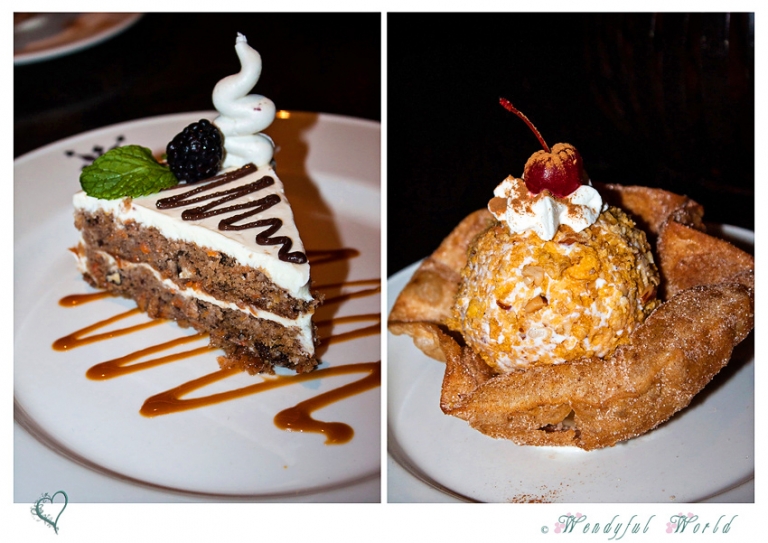 Our third day was mostly spent preparing us for a photo shoot.  I had to do my own hair and makeup so that took quite some times.  We wanted to capture our anniversary in our wedding attire and were so lucky to have found Sara of Sara Richardson Photography who graciously agreed to let us have the raw images so Allen could do the editing himself.  Sara's amazing eyes creatively captured our moments at Cabo beautifully!  And we had so much at the same time!  Thank you, Sara!
To see more images and video of the shoot, please click here.
(Photo by Sara Richardson Photography & Allen Taylor Photography)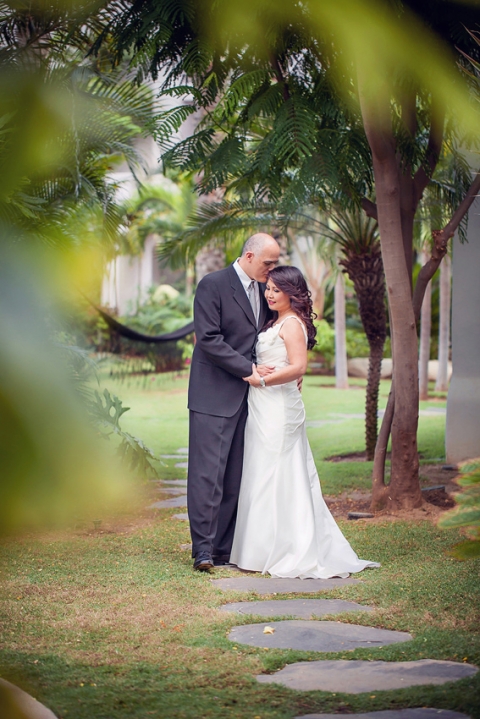 I was pretty sore from the horseback riding the day before, so we decided to go back to the pool side cafe Flor De Noche again.  When we read the menu, we saw that dinner was actually prepared by Javier Restaurant.  The view at night with all lights, fire pits, and torches were so tranquil and beautiful!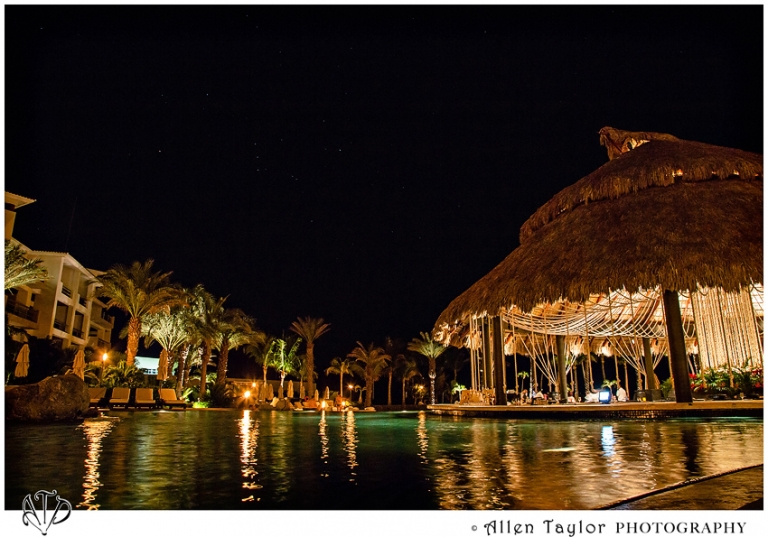 I really just wanted something light so we ordered a Caesars Salad and Seafood Platter (Lobsters, Shrimps, and Scallops) to share.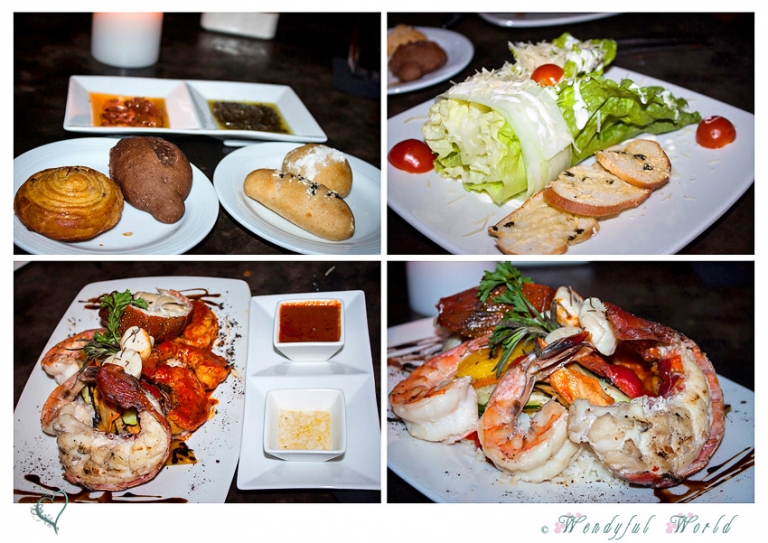 The next day, 12/12/12/ was our one year anniversary.  I came out of the bedroom to find Allen prepared coffee and pastry with a $100 money airplane for me!  He said first year is 'paper' anniversary.  My husband ……. what can I say?  I love him!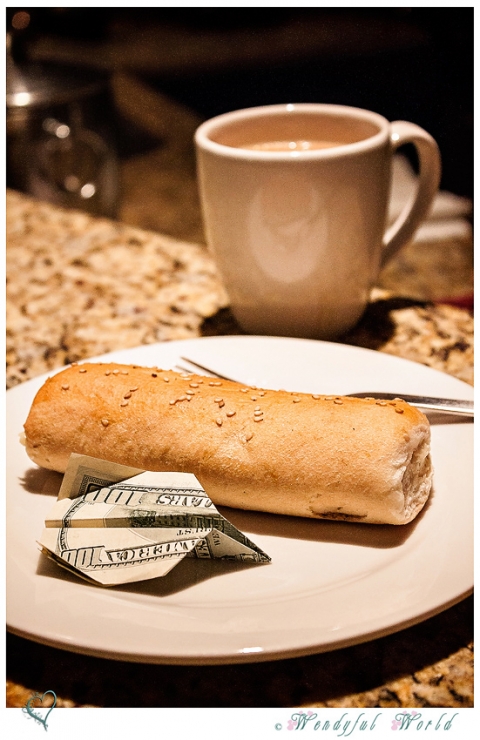 After breakfast, we headed out to another one of our favorite vacation activity – ATV off roading!  This was 2 1/2 of roaming through the desert and by the ocean!  They totally let you just go as fast as you can on the open terrain.  I was glad that Camino Aventura provided a handkerchief to keep the dust out from our mouths.  Our guide, Luis, was really awesome and funny.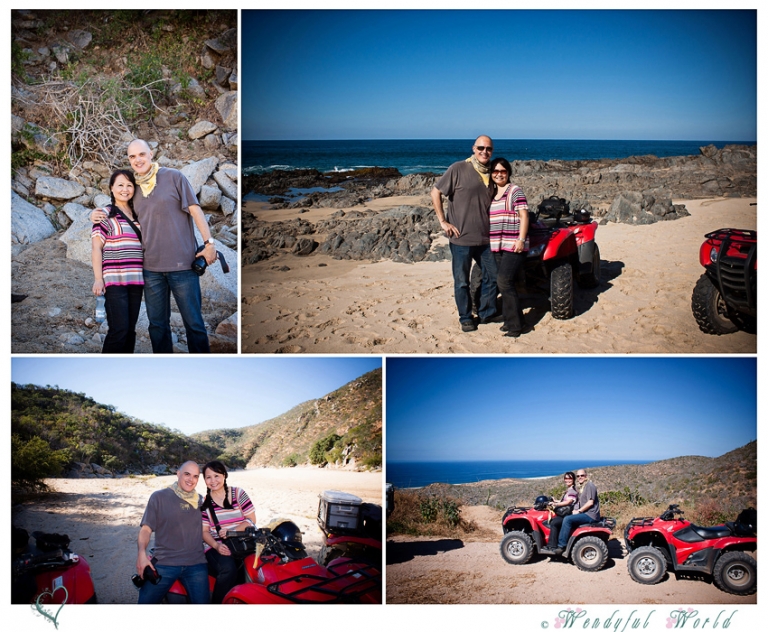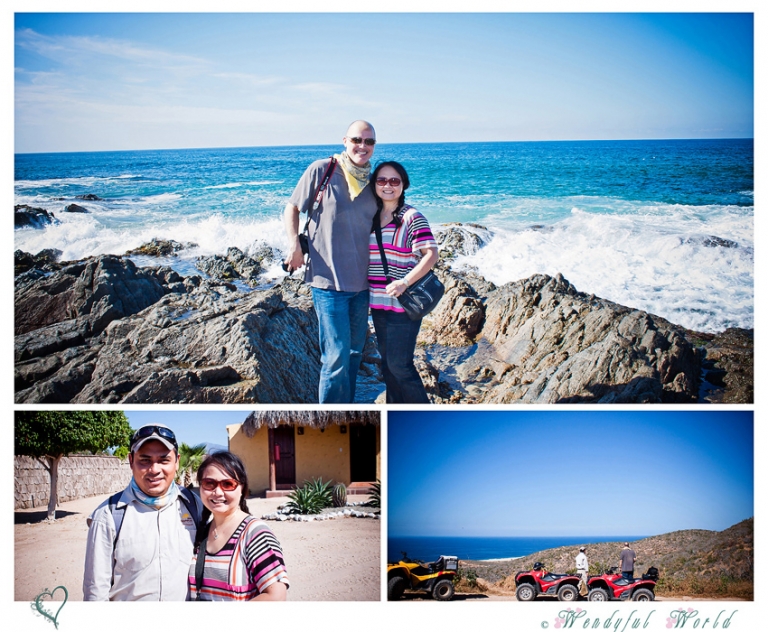 On our way back, we asked our driver if he could drop us off at Cabo San Lucus.  He said 'Sure'.  He also recommended El Torito for our late lunch.  According to him it was authentic and excellent.  Well, I am sorry, I beg to differ!  The Shrimp and Calamari Ceviche was blah and the Empanadas were so over fried!  My Mahi Mahi was better but dowsed in so much butter/grease.  Not my idea of good eats!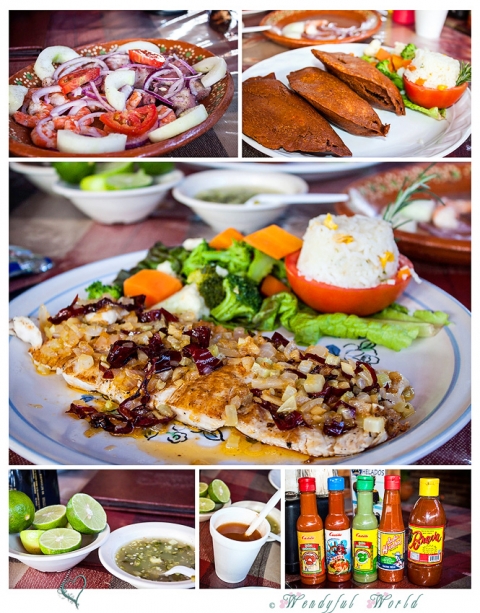 Thank goodness for Javier, we made it up at dinner.  I decided to have Fideo Fino with Chicken (Linquini pasta sauteed in garlic, butter, and parsley, with chipotle cream sauce).  I thought they used way too much cheese which dried up the cream sauce.  My solution was to add some of the salsa served with the chips and viola, it was much better, even with a little spicy kick!
Allen decided to just go simple and order Taco Dinner (Two grilled Angus Beef steak tacos with guacamole, onions and cilantro. Served with arroz and frijoles de la olla.)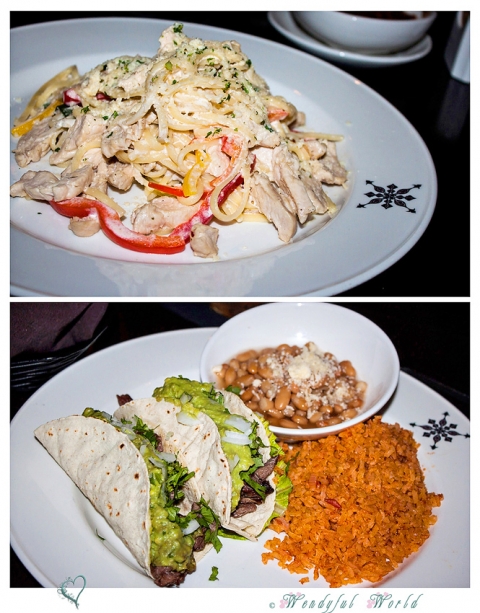 Sadly, all vacations have to end!  But what a great memory we had celebrating our first year as husband and wife at this beautiful resort!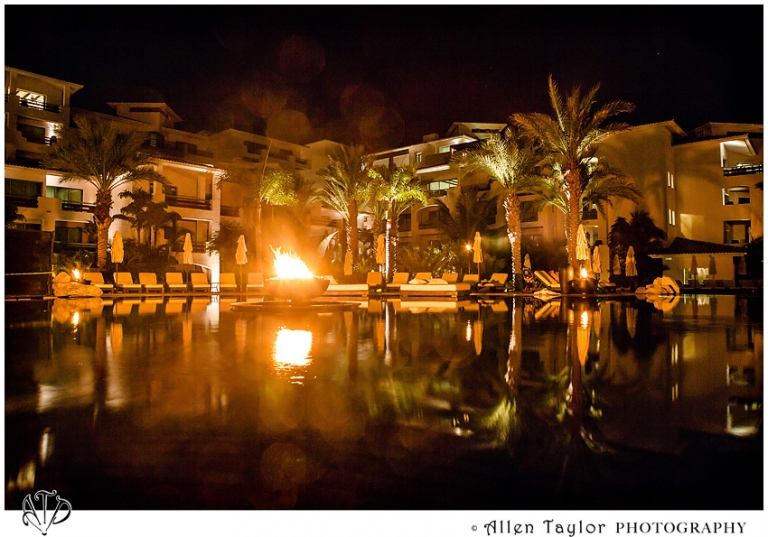 Happy Anniversary, my sweet husband!  I love you so much!  I know we'll be celebrating many many more anniversary to come!