I have been to many Roy's Restaurants and have always enjoyed their food.  Each one is unique but I always knew I could count on consistent good food and great service.  I was elated when this one opened at the Anaheim Garden Walk a few years ago.  Allen and I even celebrated  our 10th and 12th anniversaries here.
It had been awhile so we made a reservation to come back last night.  The evening started great.  Our server was very friendly and cheerful.  We had a great conversation with her, even Mike the manager came to say 'Hi'.
We got our iced tea and free spicy edamame (love these!).  I always find it really cute when a restaurant makes personalized condiments such as these sugar packets in different types; white for white sugar, brown for brown sugar, blue for equal, and pink for sweet & low.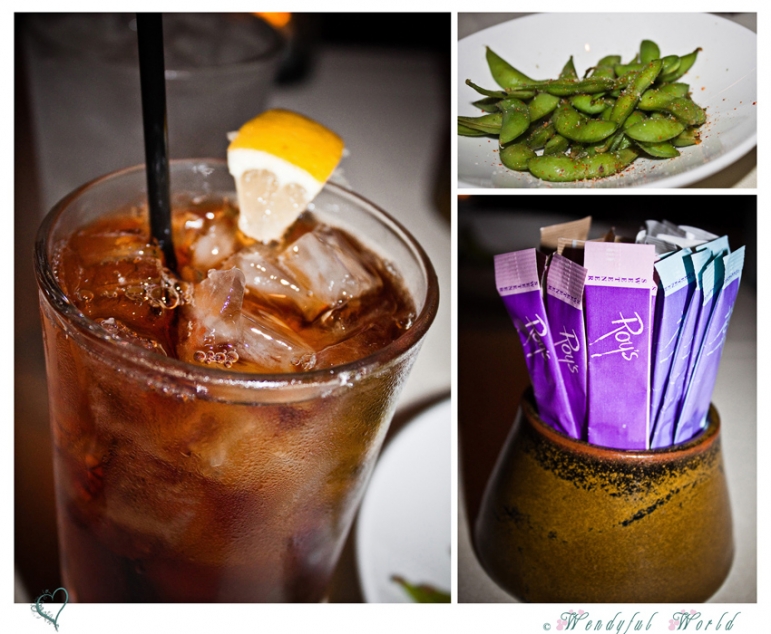 Our appetizer was Calamari.  This was a changed recipe from before.  Smaller squids were used with a little bit more batter for a crunchier taste.  I also liked that the sauce was on the side instead of glazed in.  I could definitely smelled a hit of curry in the air.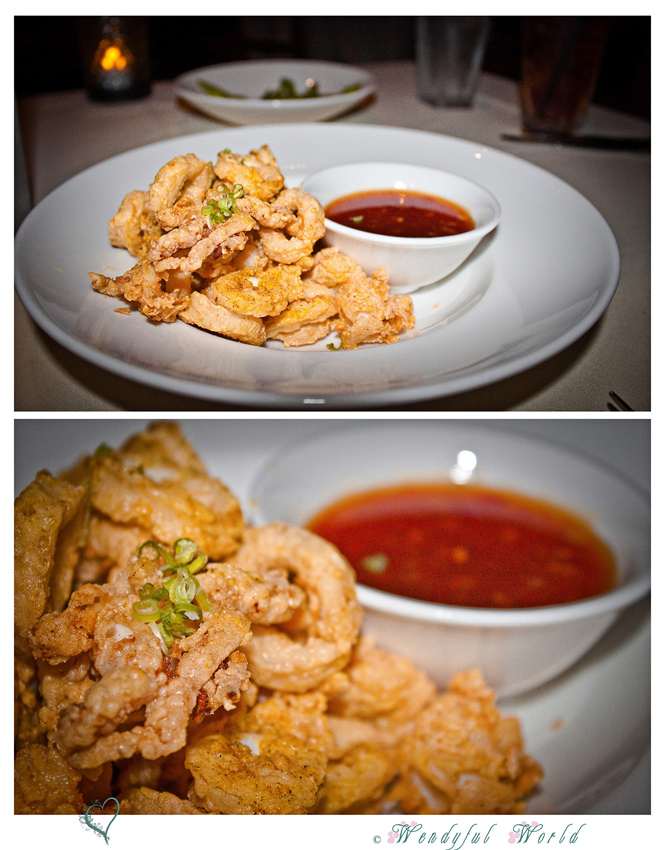 The salad was Hearts of Baby Romaine with Curried Chicken Salad.  This took a few bites to get used to but it grew on me.  After all, I do love curry.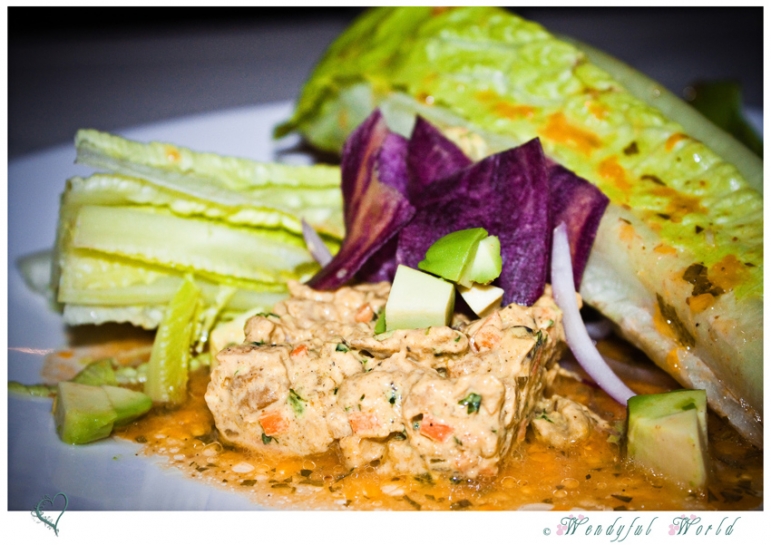 Instead of the Trio dish I usually get, I decided to just go for the Hawaiian Style Misoyaki Butterfish.  I adore this fish, soft and buttery.  The accompanying triangle sesame/nori rice was a great compliment to the fish as the bok choy and baby carrots.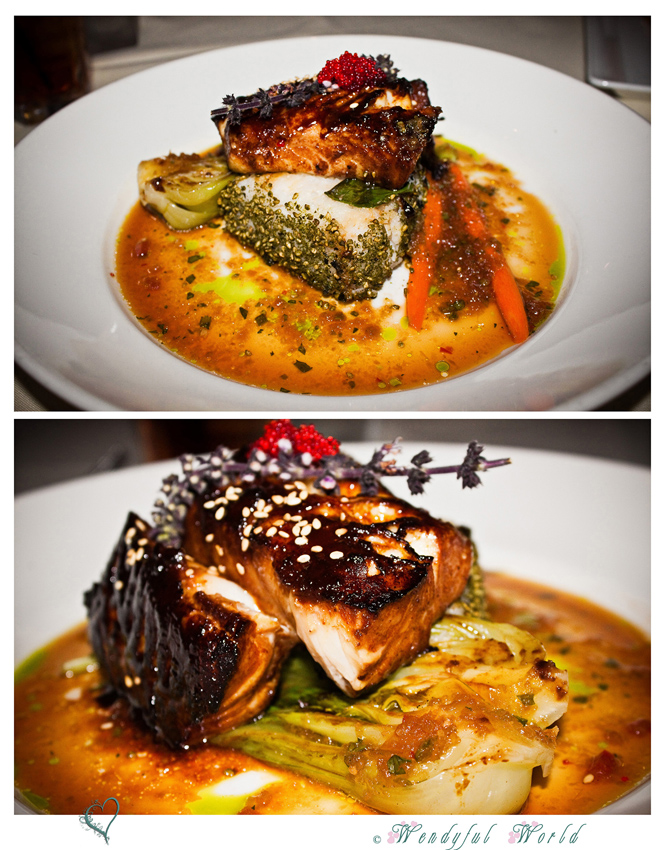 Allen was in the mood for the Surf & Turf with Petite Filet, Lump Crab Oscar & Maine Lobster Tail.  This was where the dinner went wrong.  I am extremely unforgiven to fine dinning restaurant not cooking steak properly.  Allen had ordered it medium but it came out medium rare if not rare.  I was glad it was his dinner not mine because it would have totally grossed me out!
I also felt the restaurant could have handled the situation a little better than just apologized and recooked the same piece of meat to bring it back, which by the way, took a few minutes.  Had this happened in another fine dinning restaurant, the dish was taken off the bill.  Don't know if the fact that we already had $20 email discount and complimentary dessert cards from previous visit played into the factors.  Having your dinner interrupted due to improperly cooked meat can really ruin the whole dining experience.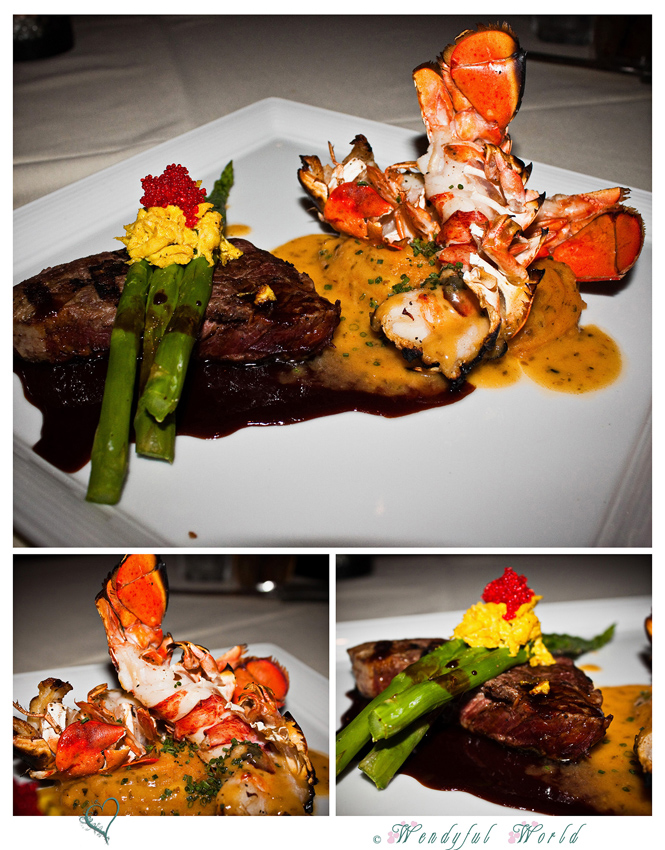 Dessert was Melting Hot Chocolate Souffle and it did not disappoint.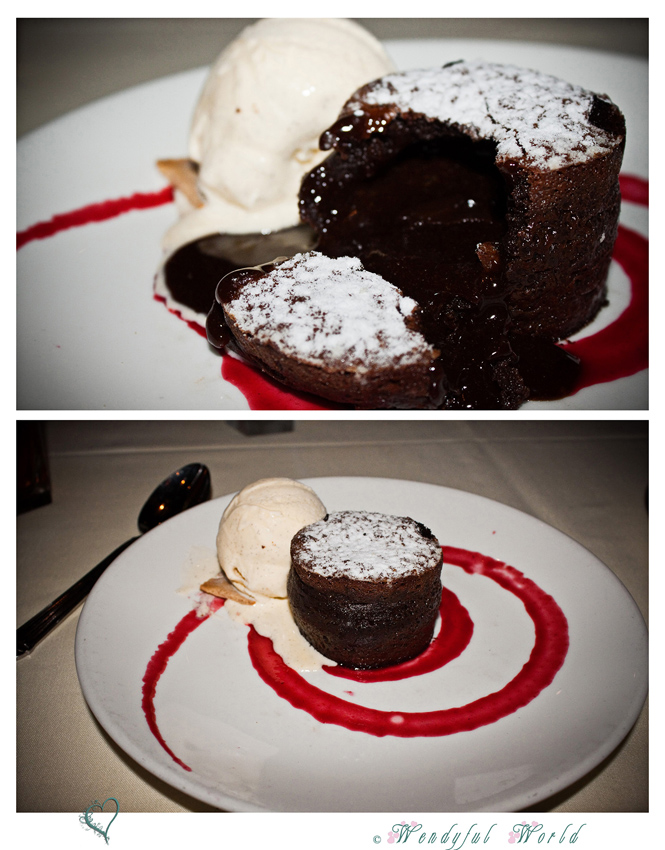 It's going to take awhile for me to get over the disappointment.  Hopefully when I come back next time, things will look up again.
Roy's Anaheim
321 W. Katella Ave. Suite 105
Anaheim, CA 92802
(714) 776-7697