I travel quite often, but most time it's to places with lots of neon lights and night lives. The constant car buzzing, loud conversations and ear-piercing music may sometimes be fun but hardly relaxing. I've wanted a weekend getaway where I could actually relax not only my body but my soul. The timing to visit The Oaks At Ojai couldn't have come at the better time!
Nestled in northern Ventura County, a 90-minute drive from Los Angeles, The Oaks at Ojai offers a serene, yet upbeat atmosphere for guests who are committed to get fit and focus on the three key pillars of the spa, each which complement the other for a harmonious connection and healthy weight loss: nutrition, fitness and overall wellness. It has earned praises and accolades from many institutions as well as travelers.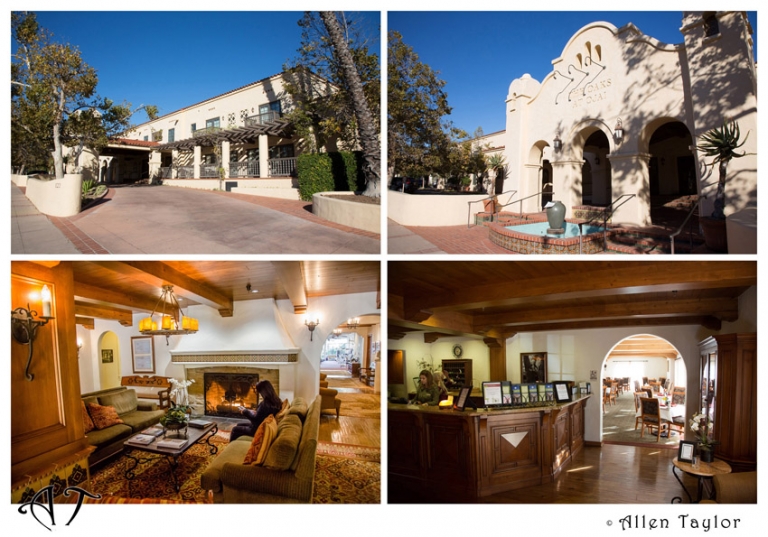 The Oaks at Ojai is not only located in one of the most picturesque and beautiful towns in America, it is surrounded by 75 areas of the Los Padres National Forest. As we stepped inside the spa, we immediately felt welcome. Founder, Sheila Cluff, created a communal, familial, sharing and nurturing culture where staff and guests are approachable, social and share a like-mindedness. As told in her autobiography "Living Your Dream" Cluff is a wellness visionary who created cardiovascular dance in the 1950s, later known as "aerobics," and pioneered the concept of the modern destination spa in the 1970s.
The Oaks, built in the 1920s, offers 46 guest rooms that salute Spanish Mission Revival interior design. We absolutely love our room! It's comfortable, spacious and inviting. It even has an in-room Jacuzzi and a cute little patio!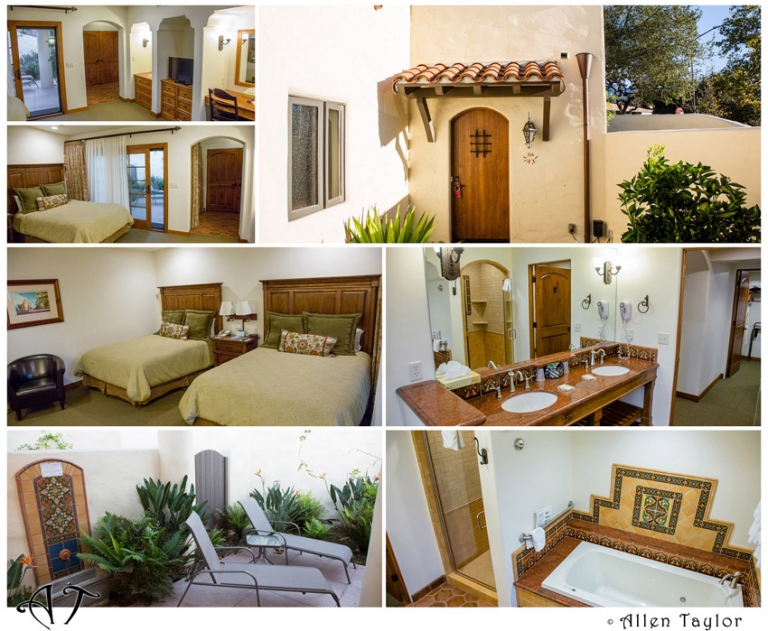 The Oaks is an all-inclusive spa resort. The healthy fitness and weight-loss program includes 10-12 optional fitness classes daily; hikes; three delicious calorie-conscious meals per day, plus snacks and beverages; on-site health advisor; evening activities and wellness lectures; and complete use of all resort facilities.
The Oaks also offer Fitness Spa Days for visitors to the area who wish to 'spa' for just a day. Guests can arrive as early as 6 a.m. to partake in all fitness activities and meals then stay through the evening entertainment and seminars.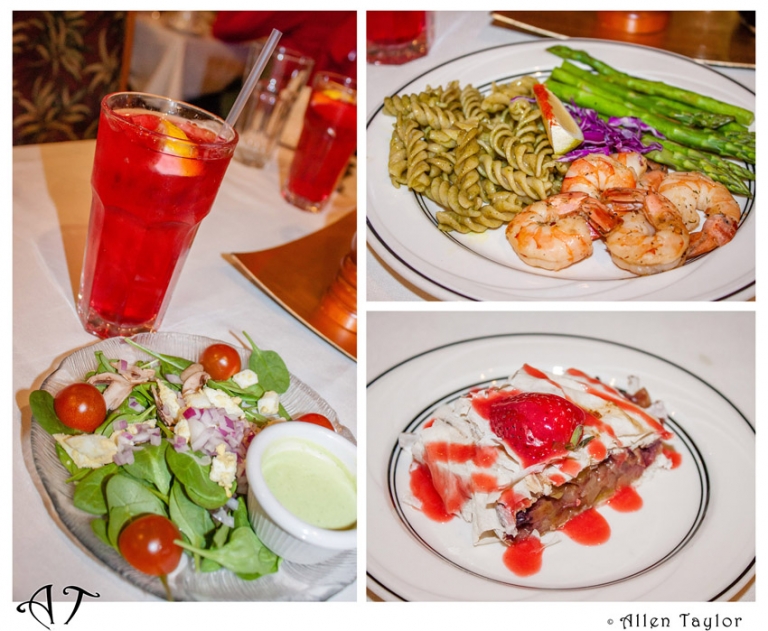 We arrived on a Friday afternoon. After we attended resort orientation tour, we went to the dining room for dinner which was Spinach Salad, Grilled Shrimp with Garlic & Herbs, Whole Wheat Rotini with Pesto & Asparagus and Apple Blueberry Turnovers. Can you believe this 3-course dinner was only 350 calories?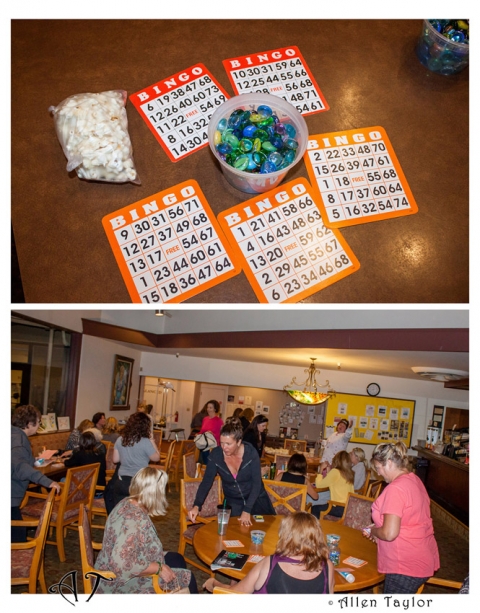 There are also nightly social activities like Bingo, Movie & Popcorn, Food Demo, Nutritional Seminar and Mee & Greet with local artists.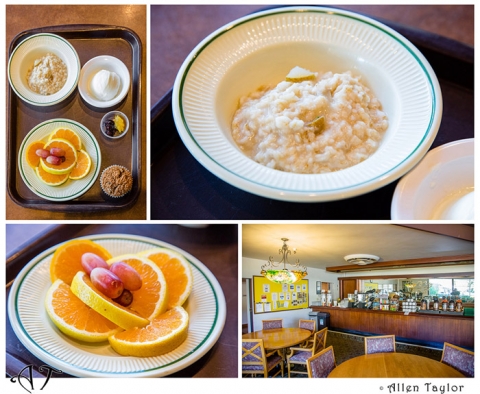 Breakfast and lunch are served in the Libbey Lounge. There are coffee, fruit-infused water, tea and fruits served 27/4. You can dine inside or outside where the beautiful outdoor patio is.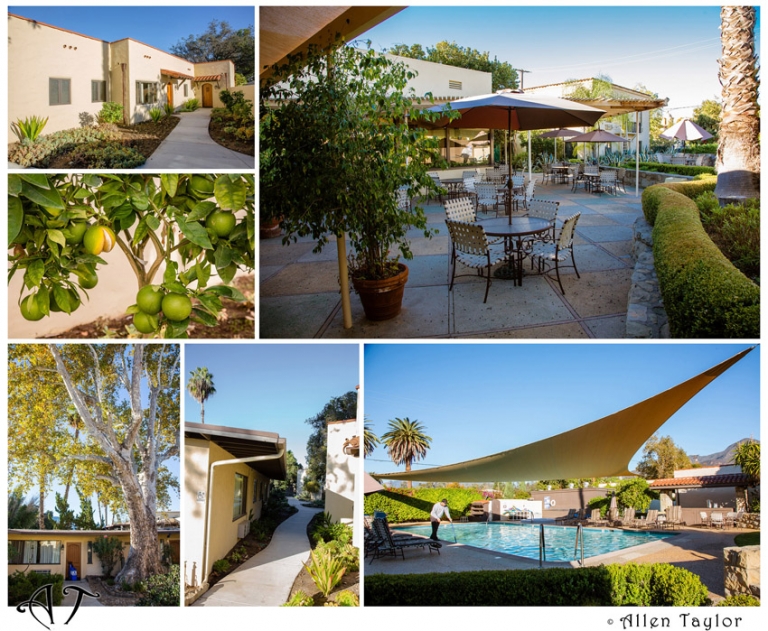 The resort ground is absolutely beautiful and very well kept with lots of fruit trees and shrubs. The outdoor pool is heated and used for several water exercise programs. Many guests lay on the loungers reading books and soaking up the sun.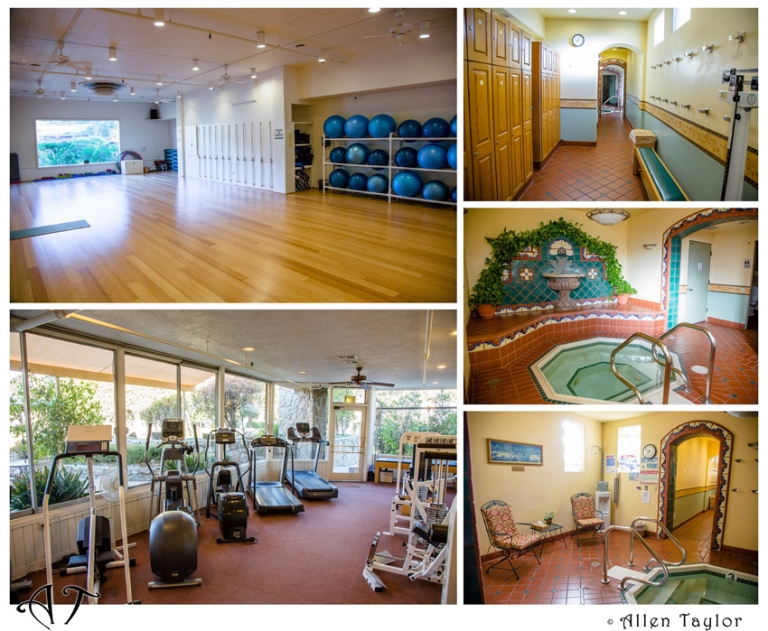 Allen and I of course took advantages of the many fitness classes offered. Among our favorites were Morning Stretch, Circuit Training, Aqua Tone and Relaxing Yoga. There are up to 12 different classes available daily for all fitness levels. Classes are geared for all fitness levels, from a scenic mountain hike to aqua-toning and power yoga. Tai Chi, Qi Gong, Zumba and dance are some of the classes offered. Weekly Fitness Schedule is posted on the bulletin board as the Meals.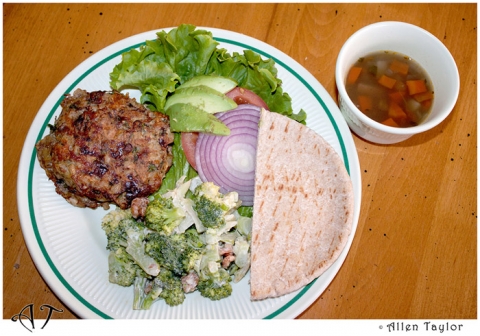 After breakfast, a Potassium Broth Break is served at 10:45 AM. Lunch is served at noon. I enjoyed the Lentil Vegetable Soup, Mushroom Barley Burger with Avocado, 1/2 Pita, LTO, Broccoli Walnut Salad, all for 350 calories!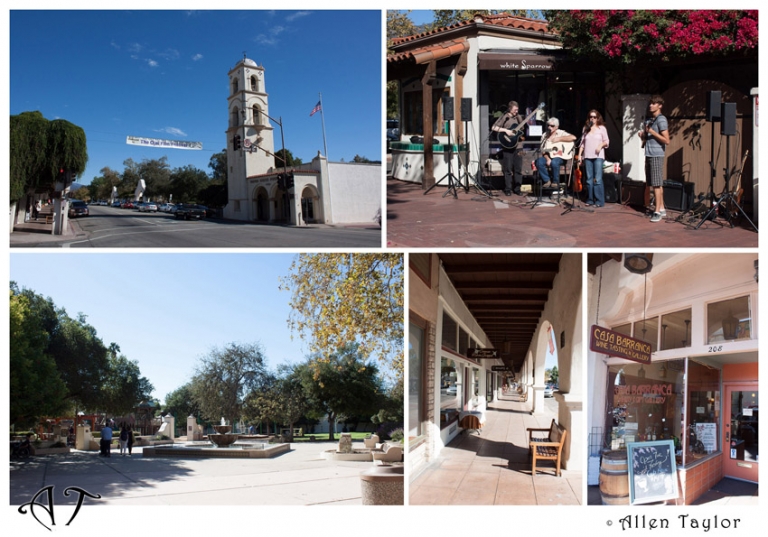 We took a little stroll around town passing the park and many boutiques and shops. There was even a band playing and signing.
We got back to the resort in time for the 2:45 PM Veggie Break . At 4:45 PM, a Beverage Break (smoothies) was also served.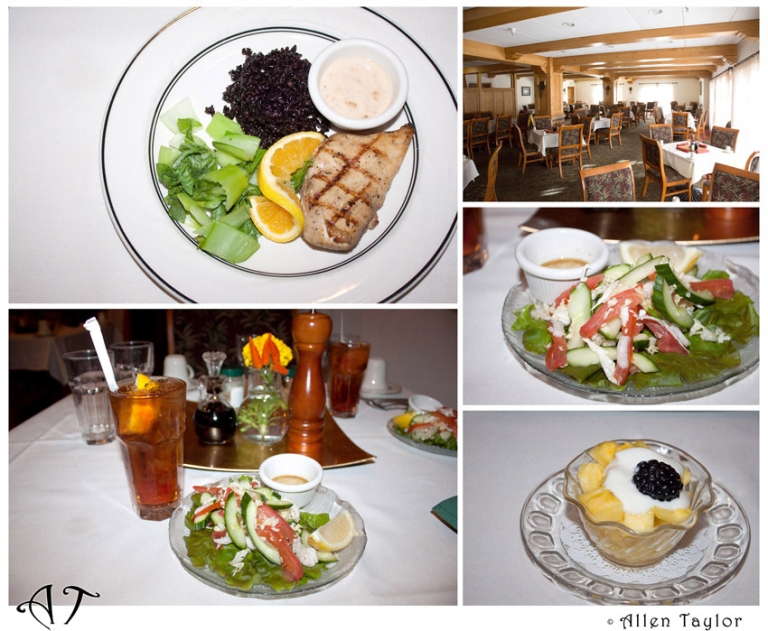 The day seem to go by so fast. Soon it was dinner time again. I must admit, I was drooling. The 3-course dinner consisted of Asian Cucumber Salad, Grilled Chicken with Peanut Sauce, Forbidden Rice & Bok Choy, Lemon Pineapple Supreme. I don't know how they do it but, yes, it was only 350 calories of absolute deliciousness!!!
Included in the all-inclusive program is all meals, snacks and beverages. The Oaks offers a nutritious, well-rounded, 1,200-calorie a day food plan that consists of three meals, snacks and beverages. The varied menus feature natural foods, fresh fish and poultry, locally-grown fruits and vegetables, homemade salad dressings, salsas and soups – all without a touch of additional salt or refined sugar used in the preparation. Many meals feature freshly-grown herbs from The Oaks' gardens.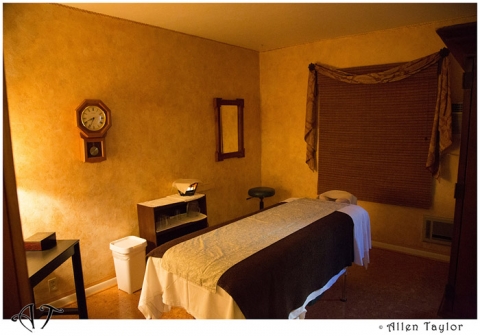 I couldn't come to a spa retreat and not experience spa treatment. My Fit & Firm VitaD Fortified Lifting Facial was heavenly amazing! Anna was my wonderful aesthetician. She was gentle and attentive in making sure I was comfortable at all time. I highly recommend you try one of the facial or massage treatments. The spa uses products designed by Skin Authority. Each treatment includes a personalized consultation, home care recommendations, and free access to a Skin Authority coach to provide tips and guidance to keep the results going once you get home.
For guest who are not staying at The Oaks, you may purchase A Day of Pampering package that includes a delicious spa cuisine lunch, a cleansing 50-minute facial, a rejuvenating 50-minute massage and the choice of haircut and style, mini scalp massage or a Lemongrass Lavender Pedispa. Use of steam room and sauna also is included for $195. Deluxe Day of Pampering packages also are available and include the addition of an embroidered Oaks robe, a finishing touch makeover, and a day use locker for $260.
The Oaks offers many programs, discounts and specials for groups, couples, individuals and mother/daughter. Check out the website at www.oaksspa.com and give them a call. I know where I will be going next time when I need to relax, renew and refresh!
The Oaks at Ojai
122 East Ojai Avenue
Ojai, CA 93023
805.646.5573
Visit and like my FB page for more current event updates. Follow me on Twitter and Instagram.
Disclosure: No monetary compensation was received for this post. I was an invited guest to the spa resort to help facilitate this review. All opinions are my own.