Maybe you couldn't tell, but I was quite athletic in my younger years. I played all sorts of sports; basketball, dodge ball, softball, flag football, soccer, ping pong and tennis, just to name a few. I was even on the Track and Field team. Years later, I developed painful heels and knees. I've been to numerous podiatrists and orthopedic surgeons, gone through several rounds of physical therapy and various treatments and the pain remained. This has substantially limited my mobility and activities.
I love hiking but finding a pair of athletic shoes that provide support and comfort to minimize my pain hasn't been easy. When I was contacted about Endurance House in Laguna Niguel, I was part curious and part excited. I've always known it is important to try out the shoes before buying. But my experience with Running & Walking Personalized Movement Profile blew me away!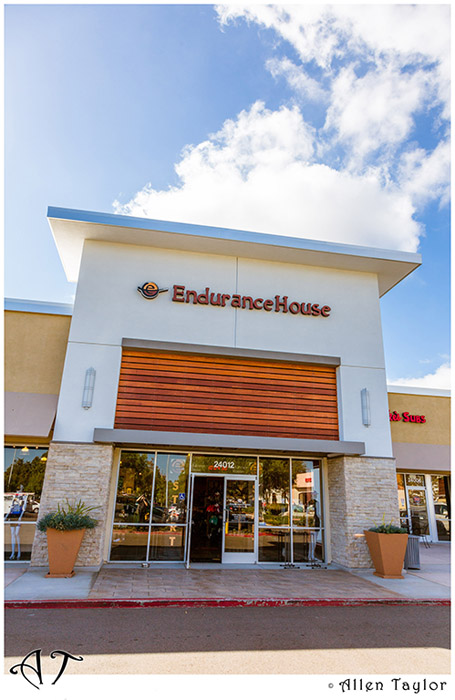 Endurance House Orange County is owned and operated by Jeff Hubeli. A long-time competitor of cycling, triathlon and running, Jeff combined his 20+ years of a successful retail experience and his passion for endurance sports in what he thought was a perfect fit in Endurance House. "I am really looking forward to sharing my passion with others, being a part of the local community and helping our customers redefine their possible".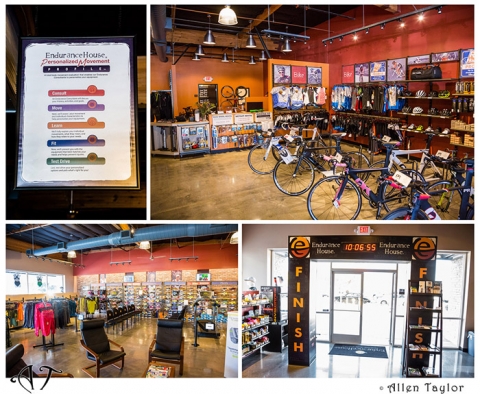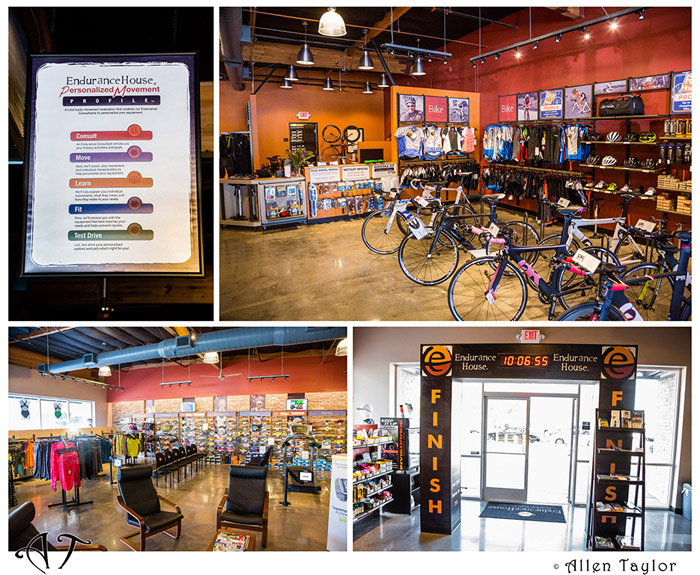 The shop carries multitude of exercise wears, gears and nutritional supplements. Other services include Bike Fitting, Bike Repair and Service, Wet-suit Rental & Purchase and soon to come Recovery Zone.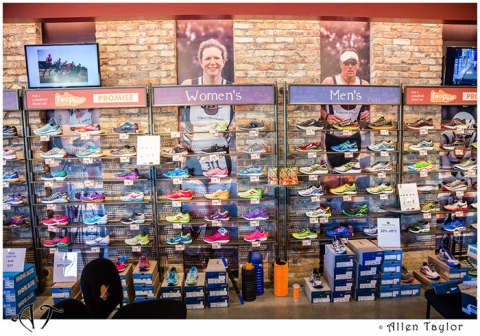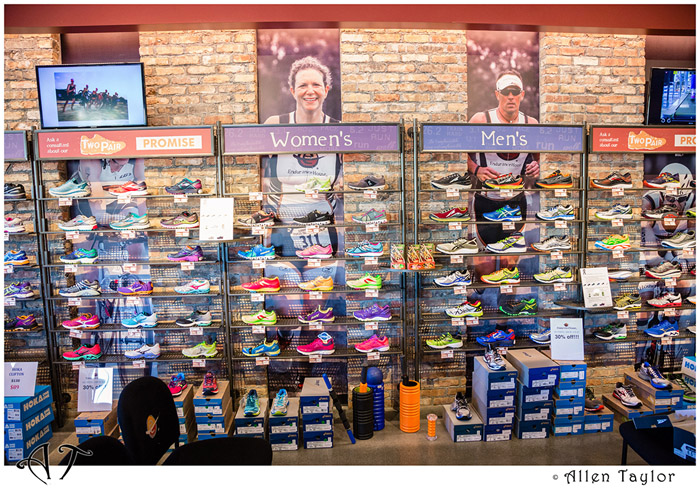 So what is a Running & Walking Personalized Movement Profile? This is the process that takes customers through five custom phases to determine the best fit for their equipment needs.
1) CONSULT – An Endurance Consultant will discuss your history, activities, and goal. Jeff and I talked about my life style and the activities I regularly do, what type of injuries, if any, I've had and what I hoped to achieve in the near future.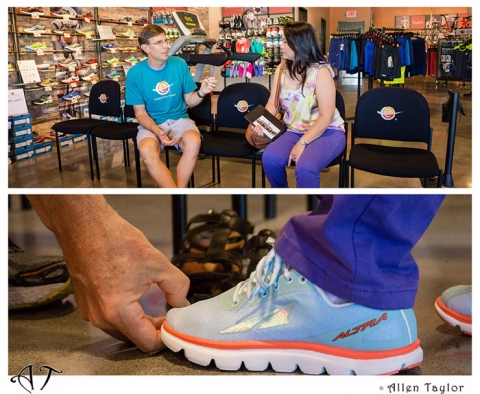 2) MOVE – Next, they'll assess your movement and individual characteristics to help personalize your equipment. I was given a pair of 'test' shoes to walk/run to see how my movements were.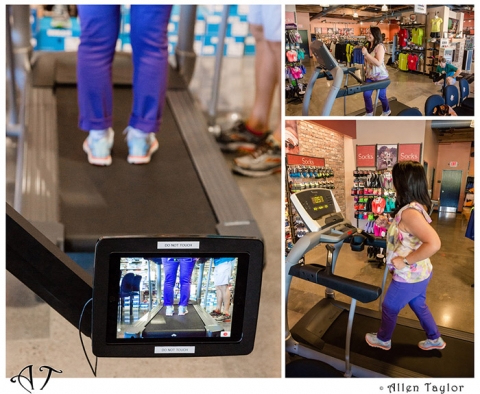 3) LEARN – They'll fully explain your individual movements, what they mean, and how they relate to your needs. My movement was captured and then analyzed. I had no idea my right foot was moving pronated.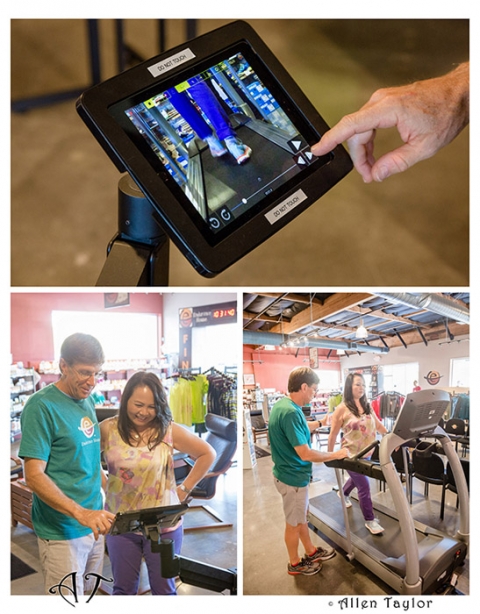 4) FIT – Now, They'll present you with the equipment that best matches your needs and helps prevent injuries. Jeff selected 4 pairs of shoes. I tried each pair and walked around the room. As soon I tried on the The Cloudsurfer by On Running, I knew they were MY shoes.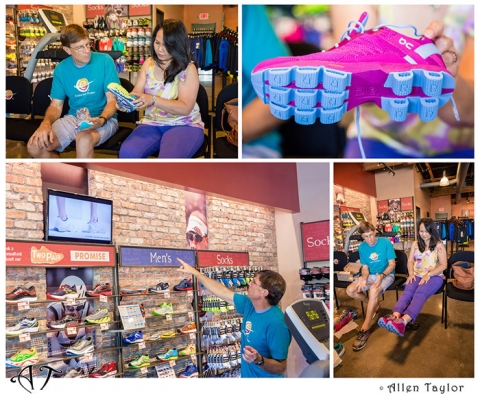 5) TEST DRIVE – Last, test drive your personalized options and pick what's right for you! Traditional running shoes absorb only vertical impact from striking the ground. On's cushioning "Cloud" circular rubber banded technology absorbs both vertical and horizontal shock from forward movement which cause muscle damage and pain. I ran/walked on the treadmill to test the feel and fit of the shoes. I was most surprised at how the shoes actually corrected the pronation on my right foot!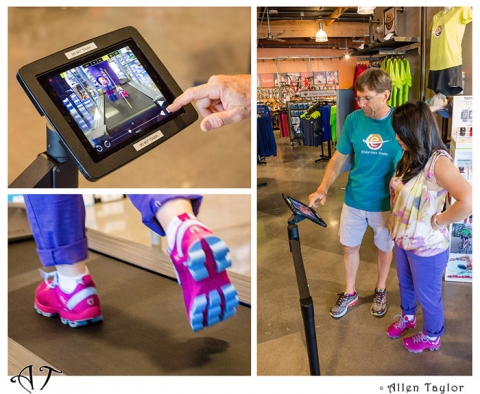 The whole experience had me convinced how invaluable Endurance House Personalized Movement Profile is. There is no other 'fitting' like it and best of all it's all complimentary!
Endurance House believes in getting involved with the community to promote a healthier lifestyle. It offers free weekly Tuesday Night Run, free clinics, social activities and workshops. On October 20th, 2015, it partnered with neighboring Whole Foods Laguna Niguel to bring you a 5K/10K Rock-It run and post-run reception (free beer!) on the patio at Whole Foods.
Check their FB page for on-going activities and specials like end of the season shoes at 30% off. And if you buy 2 pairs of shoes, the 2nd pair is 15% off! Whether you're looking to revamp your routines or getting back into the swing of things, let Endurance House help you achieve the possible.
Endurance House Orange County
24012 Aliso Creek Road
Laguna Niguel, CA 92677
(949) 215-5090
Visit and like my FB page for more current event updates. Follow me on Twitter and Instagram.
*Disclosure: I received a complimentary pair of shoes for this review.  All thoughts and opinions are my own.
Please share and like us: