They say time flies when you are having fun. Tamarind of London surely has been enjoying its success since it opened its door in November 2011 earning high praises from patrons all over Los Angeles and Orange County but also critics and medias. Los Angeles Times columnist and restaurant critic, Jonathan Gold, wrote "Tamarind may be SoCal's best Indian restaurant". Most recently Tamarind of London was voted 2014 Golden Foodie Award for Best Indian.
(Photos by Allen Taylor Photography)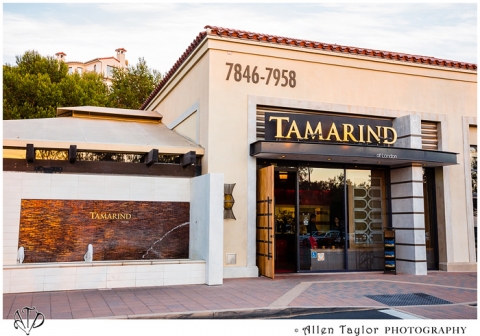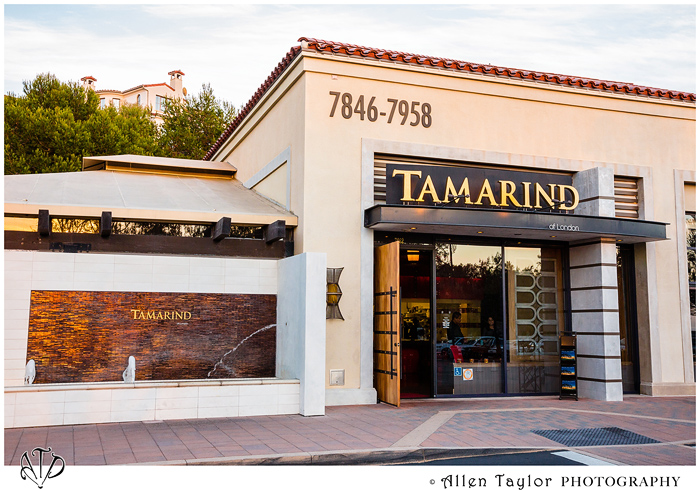 The restaurant still looks as elegant as ever. There were minor rearrangements to the main dining room. However, a bigger change took place in the kitchen. Chef Imran Ali has joined Tamarind of London as the Executive Chef. Trained under many Michelin-starred chefs, he brings his vision of of blending authentic Indian with modern California flavor. I was extremely excited to try the Diwali Menu Chef Imran had created.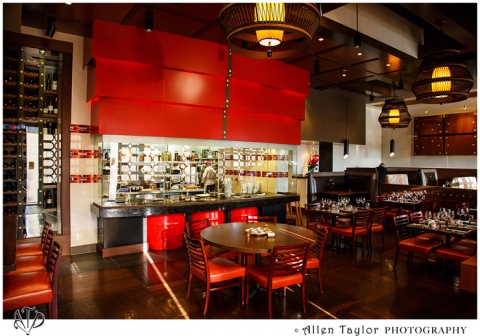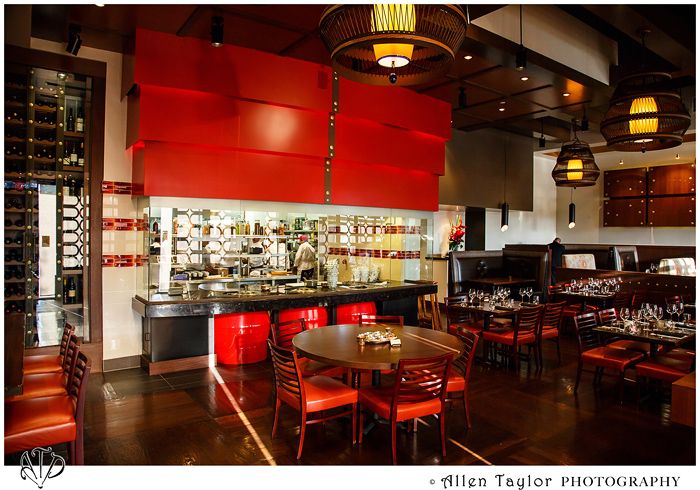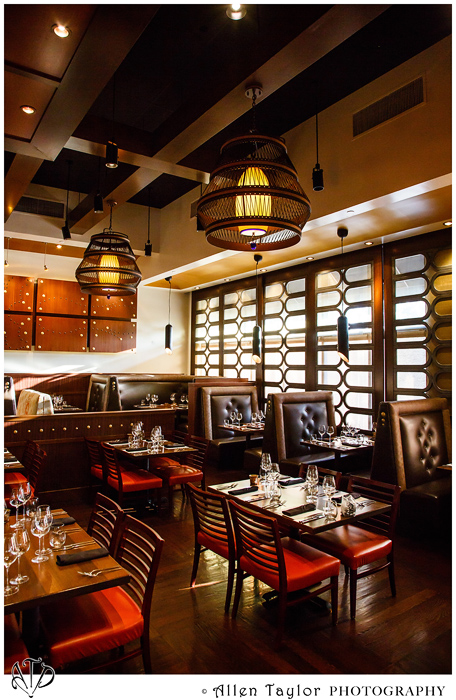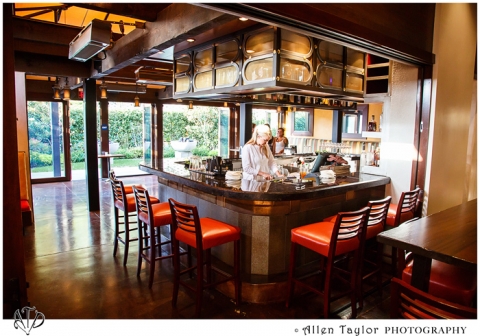 I love the open bar area that leads to the outdoor patio. Even on a cooler night, the fire pits keep you plenty warm.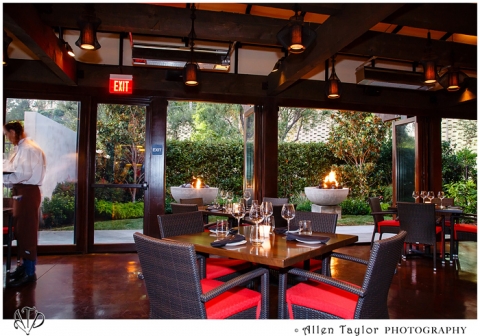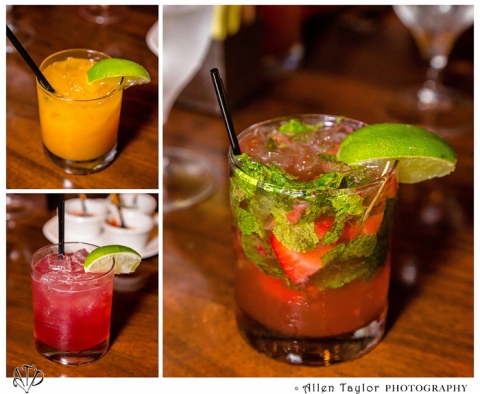 Every guest got to sample a hand crafted cocktail. I really enjoyed my Kamala's Kiss – Hangar One Vodka, St. Germain, freshly muddled strawberry, lime and mint in a Hibiscus Elixir, topped with club soda (pictured above, left bottom). If you prefer non-alcoholic cocktails, Strawberry Mojito – Fresh Mint and Limes muddled together & shaken with fresh Strawberries; topped with sprite (pictured above right) and Mango Sparkler – Fresh lime, mango puree, simple syrup, topped with soda, are great choices. H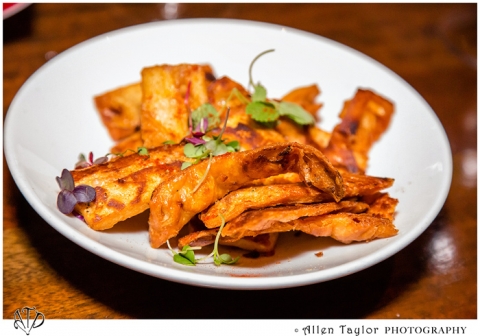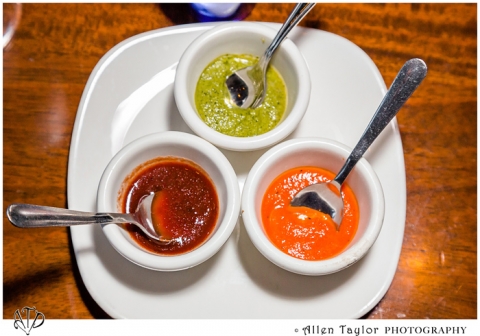 You know Indian restaurants always serve Naan, right? But have you ever had Naan Chips? These were served with 3 chutney sauce; Cilantro Mint, Smoked Tomato and Tamarind Ginger, and are so addicting! Don't ask me to pick a favorite because I loved them all.
First course on the menu were Kebab Platter or Vegetarian Platter. Allen and I usually try to order different dish just so we could try as many dishes as possible.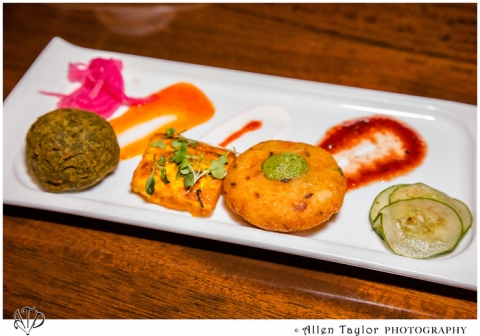 The Vegetarian Platter (Hara bara, Panner tikka, Aloo tikki) was surprisingly delicious! The Hara bara was made from spinach, peas and potatoes, paired with apricot chutney. The Paneer tikka may look simple but was cooked in more than a dozen different spices, served with yogurt! The Aloo tikki was made of boiled potatoes and species, served with a spicy smoked tomato chutney.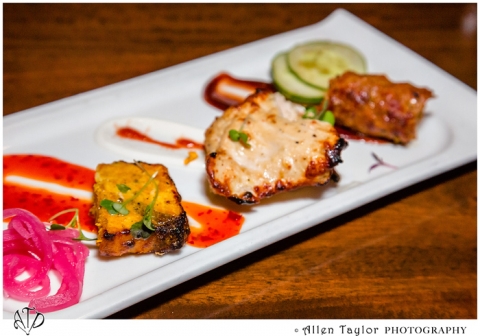 The Kebab Platter (Malai Chicken, Lamb Kebab, Swordfish Tikka) earned its own place with us. It was a perfect small plate.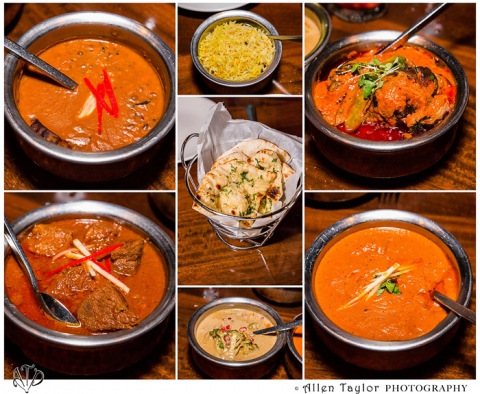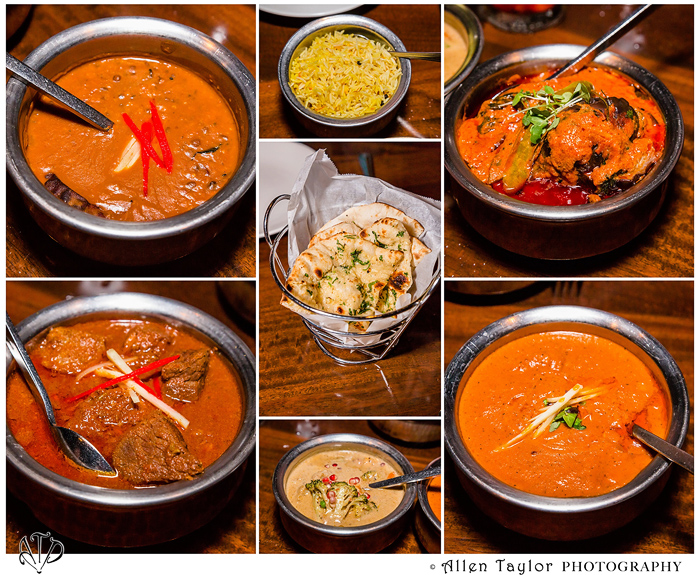 Second course was comprised of 4 different entrees served with Dal Amritsari, Naan, Saffron Rice and Raita. I was having a hard time deciding what I wanted to order because they all sounded so good. Luckily, I didn't have to make that hard choice. They brought all the entrees out and served them 'family style' so we all could try them.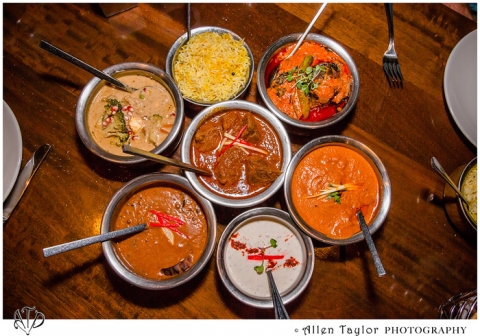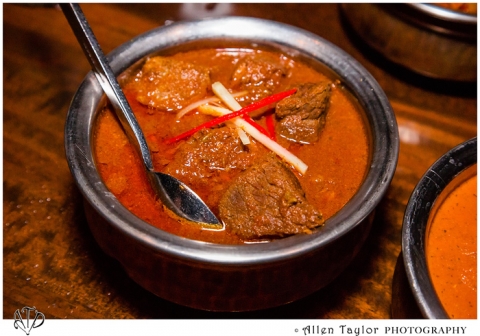 The Classic Rogan Josh (Lamb curry, onion, tomato and Kashmiri chili stew). The lamb was slow braised to tender. Although it was a chili stew, it was quite mild. If you like lamb or you can't handle too much heat, this dish is a great choice.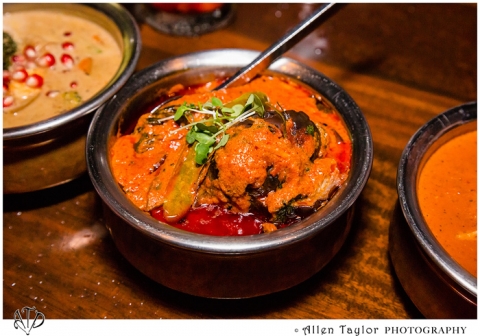 Achari Baingan (Baby eggplant, tomato, yogurt pickle, spices and Frank pepper, tomato and Kashmiri chilli stew). Even if you don't think you like eggplants, you will absolutely love this dish. The aromatic sauce was bold and flavorful.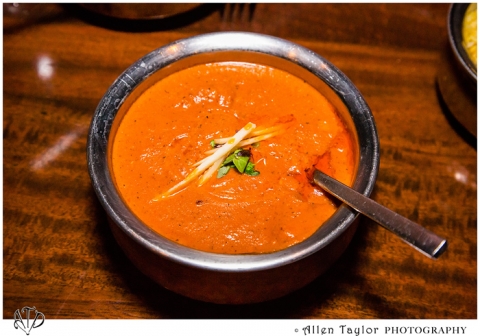 Butter Chicken (Chicken in a butter and tomato creamy sauce). If I could only order 1 thing on the menu, this would be IT!. Because the chicken is typically marinated overnight in a yogurt and spice mixture, it was so tender. The curry had a nice heat which I loved but not too hot to burn your mouth. No wonder it's one of the most popular Indian dish.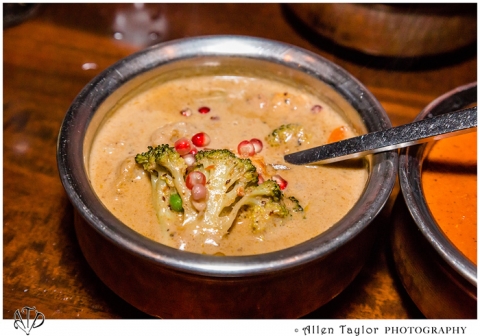 Navrattan Khorma (Seasonal vegetables, paneer and pomegranate in a rich caramelized curry). Did you know Navratan mean nine gems, aka nine different vegetables, fruts and nuts used in the recipe? This was such a healthy and delightful dish. The rich creamy sauce went well with both rice and naan.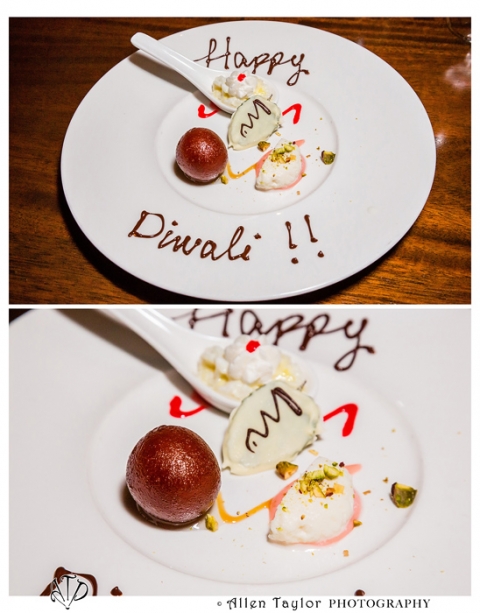 Third course was Chef's Platter with Diwali Sweets, aka, desserts. In case you didn't know, there is also a new pastry chef in the kitchen. Chef Mark Medina was who made these beautiful desserts.
Although the Diwali Menu was a special Prix Fixe menu which is not currently offered anymore, everything that was on the Diwali Menu is available on the regular menu that you can order. And the best part is Santa Claus came early! I have a $100 gift card for one lucky winner. So tell me what you most excited to try at Tamarind of London and enter for a chance to win today. Good luck!
Tamarind of London
7862 E Pacific Coast Hwy
Newport Coast, CA 92657
(949) 715-8338