(Guest blog by Allen Taylor)
Not long before the following tasting occurred Wendy turned to me and ask, "Would you be interested in going to a Pizza..' "Yes!", I quickly said. 'place?" she finished. Now many people know me as a cookie lover, but I also have another passion. Going back to a little league team party where I first fell in love with pizza and its wonderful cheesy warm deliciousness. So with Fresh Brothers (like the title says it is really run by 3 brothers) celebrating their latest opening in Newport Beach, very near Fashion Island, I was really looking forward to trying them out.
(Photos by Allen Taylor Photography)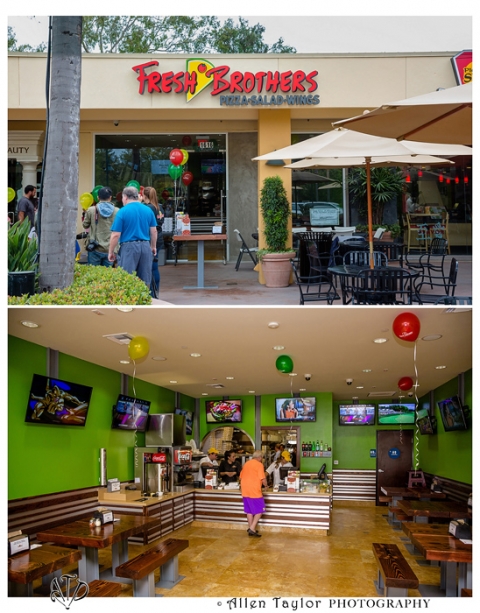 Once we arrived, we where immediately presented with a virtual cornucopia of delicious pizza types and toppings.  From Chicago style to this crust, and a wide range of toppings so that you can even make your own. Fresh Brothers started in 2008. Adam and Michael took Scott's best creations, (Scott had opened his own place: Miller Pizza Company that was voted South Chicago's Best Pizza by the Chicago Post Tribune, it's still thriving, making the kind of pizza the Brothers loved as boys.) gave them a fresh California twist, and opened the first Fresh Brothers in Manhattan Beach. With handmade dough, the finest mozzarella, pizza sauce that is made fresh daily, and with super secret spices straight from Chicago, their deep dish is as authentic as it gets. They even slice their pizzas in squares, just like  from their old neighborhood.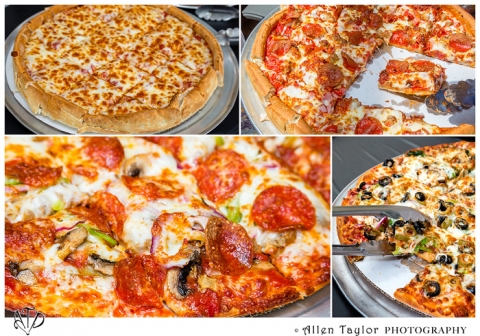 If you want some variety or just something to go with the wonderful pizza, they also make great Buffalo wings (baked, not fried). I personally loved the sweet chili style with its Thai like flavor. The Fresh Knots of Garlic Bread tied in tasty knots, dusted with Parmesan and  pizza sauce on the side were great as well. There are also several salads, cheese sticks, and even family style meals and combos to please everyone.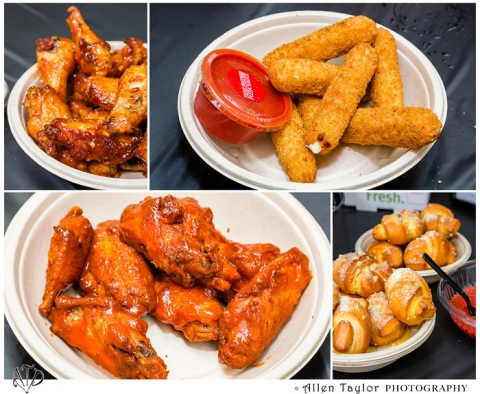 Not for me, but they also offer gluten free alternatives and vegan choices as well. Wow all this and I was in food heaven.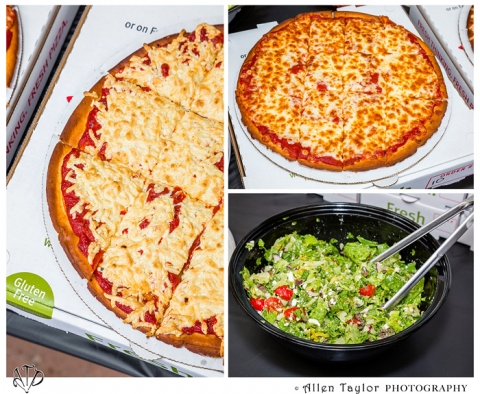 Then it happened, the Fresh Brothers brought out something new and it is now my new favorite.  Their new Meatball Sliders topped with pizza sauce and mozzarella on a King's Hawaiian Sweet Roll. Its not just a meatball thrown in a little bun. They cook the outside, creating a cheesy layered crust around the meatball. More please! I'm not kidding I ordered more, then I brought some more home.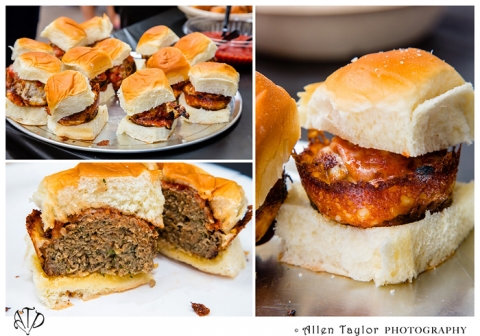 It was great meeting all of the very friendly staff and the brothers. They are a fun and professional group who are very passionate about their food. We even got to meet their mascot Mr. Slice!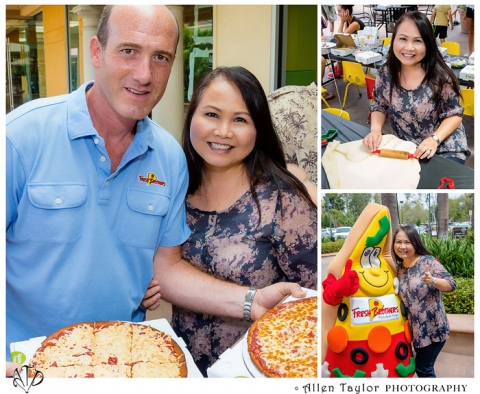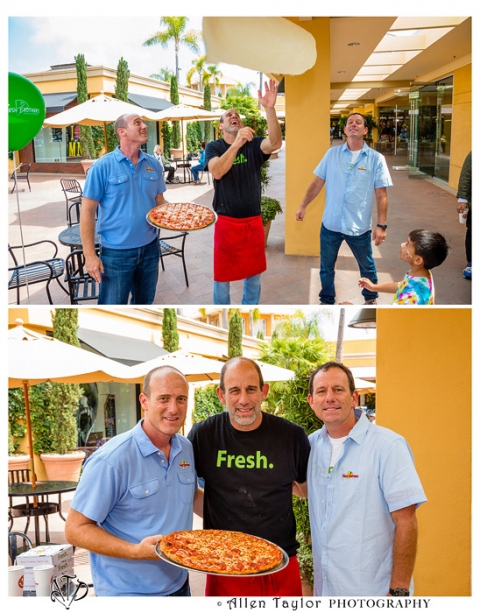 Well worth checking them out, I know you will love it. It's great for families or anyone who wants an easy but very satisfying casual bite. Oh and by the way, they have cookies too. 🙂
Fresh Brothers | Pizza | Wings | Salads
Harbor View Center
1616 San Miguel Drive
Newport Beach, CA 92625
(949) 759-1212