Did you know August is National Sandwich Month?  And I can't think of a better way to celebrate it than with Mendocino Farms Sandwich Market!  But really, when it's delicious sandwiches, it's worth celebrating anytime.
MFSM was founded in 2005 with a commitment to support local farms and vendors utilizing the freshest seasonal ingredients in preparing its menu items.  Co-owners, Mario Del Pero and Ellen Chen, created the menu with the very talented Executive Chef, Judy Han.  "Our Approach is a little different than most of the other guys- we like to try to reconstruct "Fine Dining" entrees to the sandwich level and take classic regional sandwiches and give them a modern interpretation."  It's no wonder MFSM has won its popularity among dinners quickly.  To date, there are 8 locations throughout Southern California.  The first Orange County location opened in May 2014 on 17th Street in Costa Mesa.
(Photos by Allen Taylor Photography)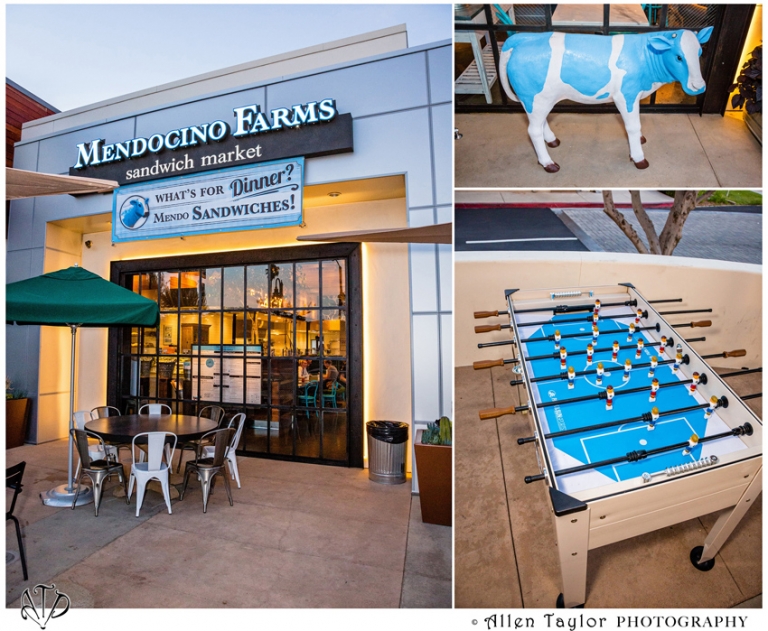 The restaurant is simply adorable!  Appropriately, a cow in the front courtyard/patio greets you as you enter.  There is even a foosball for you to play.  How fun is that?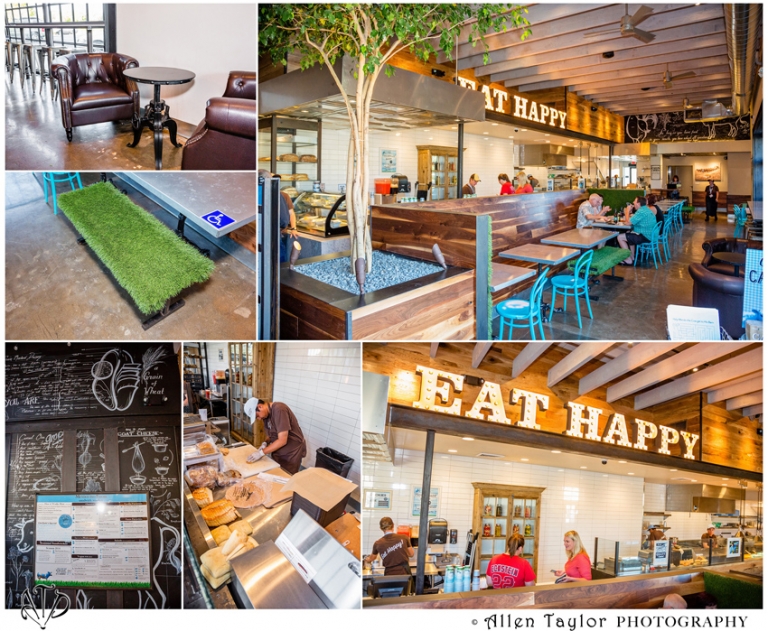 The interior incorporates many of the rustic outdoor elements; the leather chairs, metal tables, and 'grass' benches. The overhead 'EAT HAPPY' sign put a smile on my face.   It's not possible to not eat happy when the food is so fresh and delicious!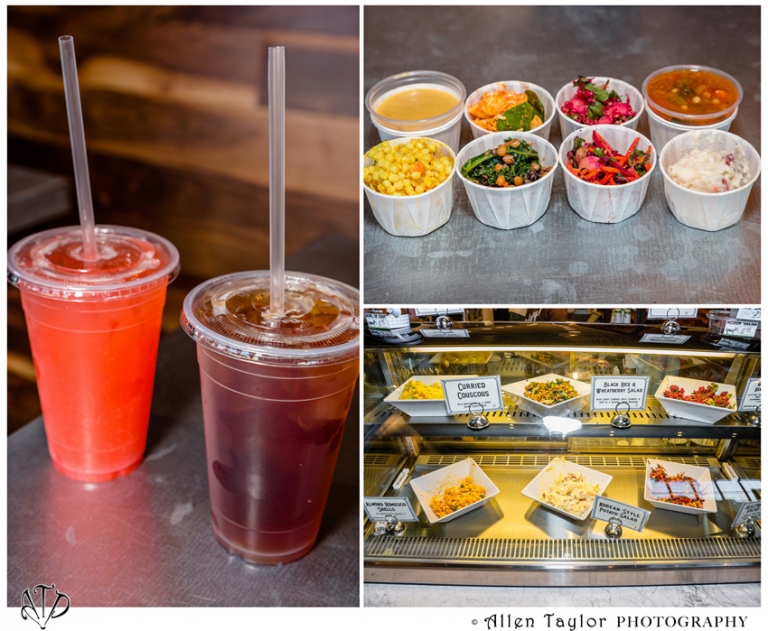 Everything in the restaurant is house-made fresh, from the drinks to soup and salad.  I loved Chef Judy's Seasonal Lemonade and Passionfruit Black Iced Tea.  There are many small side salads you can order to add to your sandwiches.
Don't be overwhelmed by the specials on the blackboard or the menu.  At the start of the ordering line, there will be a friendly team member to assist you and answer any questions you might have.  I was really impressed about their knowledge in the company's history and everything that goes into the menu.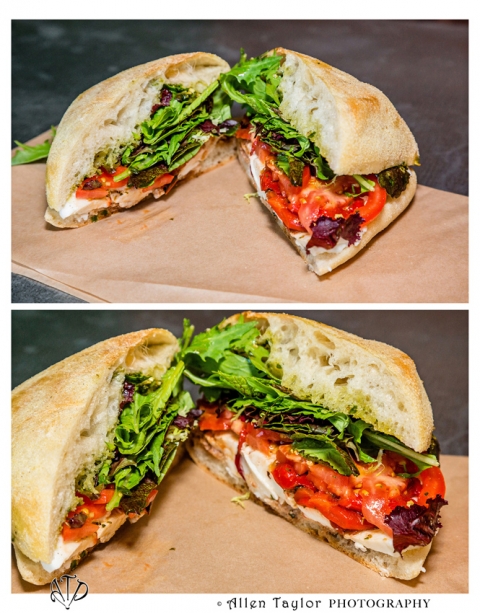 The first sandwich we picked to try was Caprese (local Gioia fresh mozzarella, tomatoes, house marinated red peppers, basil pesto, Scarborough Farm's greens, balsamic vinegar on ciabatta + seasonal roasted vegetables).  If you're an vegetarian or just want something lighter, this is the one to get.  I've really grown fond of Caprese.  I like it even better as a sandwich.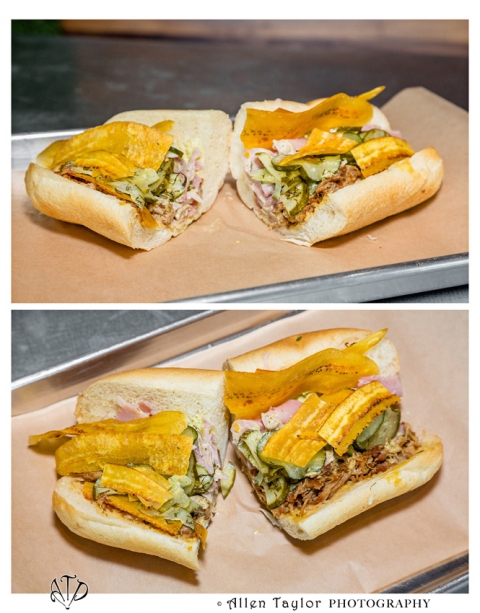 The second sandwich we tried was one of the most popular one, Summer Cubano (slow braised carnitas, Prime honey ham, Mendo mustard, house-made dill pickles, Cuban mojo sauce, local crispy plantains on Drago Bakery soft roll).  
I don't know what a Cuban sandwich is supposed to taste like as I've never had one, but I quite liked this one.  The carnitas was extremely tender and flavorful.  The combination of savory carnitas, lightly sweet honey ham and crispy plantains was lovely.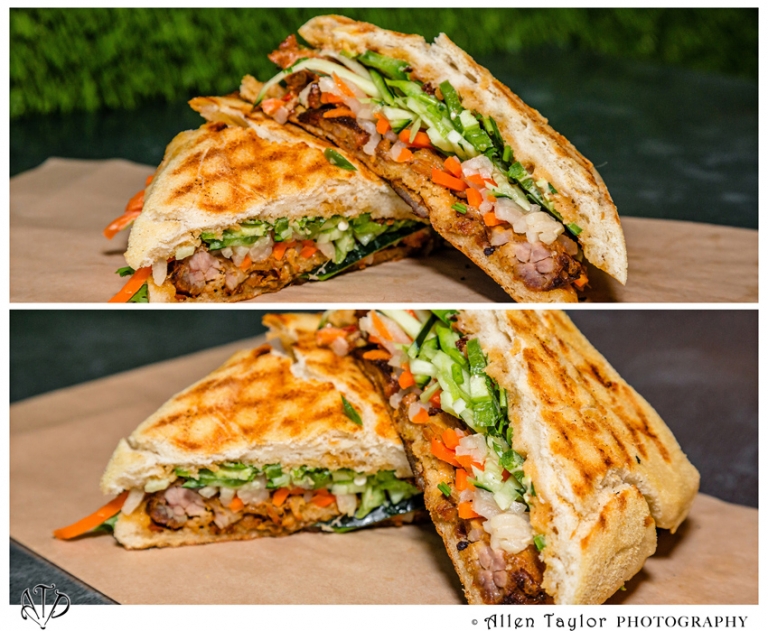 One can not miss one of the Foodie Favorites – Kurobuta Pork Belly Banh Mi (Chef's playful take on the popular Vietnamese sandwich with braised, caramelized Kurobuta pork belly, house-made pickled daikon & carrots, cilantro, cucumbers, jalapenos, chili aioli on panini grilled ciabatta).  
I've always enjoyed Banh Mi Sandwiches, so I was not surprised I liked this one just as much as all the other foodies. Tender pieces of pork belly grilled to perfection.  I adore all the veggies and sauce that accompanied it to make every bite a perfect bite!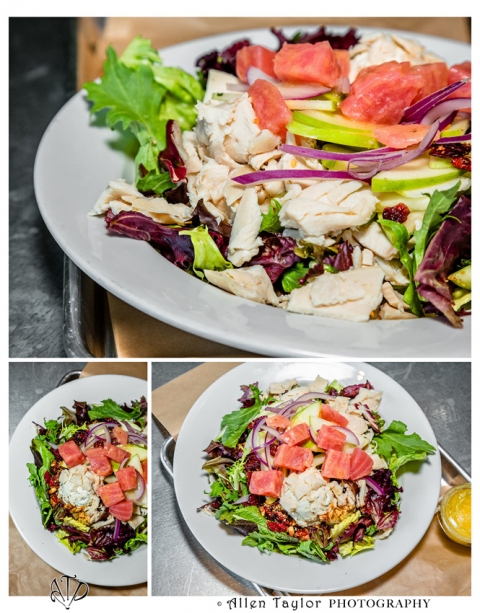 Every chance I get, I will order Salad.  Save Drake Farm's Salad (shaved, roasted free range chicken breast, Herbes de Provence marinated Drake Family Farm's goat cheese, pink lady beets, green apples, dried cranberries, honey roasted almonds, red onions, Scarborough Farm's greens, butter lettuce & romaine with citrus vinaigrette) came highly recommended.  Why the name, you ask.  Drake Farm was on the verge of bankruptcy before Mendocino Farm took it under its wings and saved it by buying all its goat cheese.   
This was love at first bite!  I loved everything about this salad!  I am so glad Mendocino Farms saved Drake Family Farm so I could have the best goat cheese I've ever had!  So creamy and dreamy!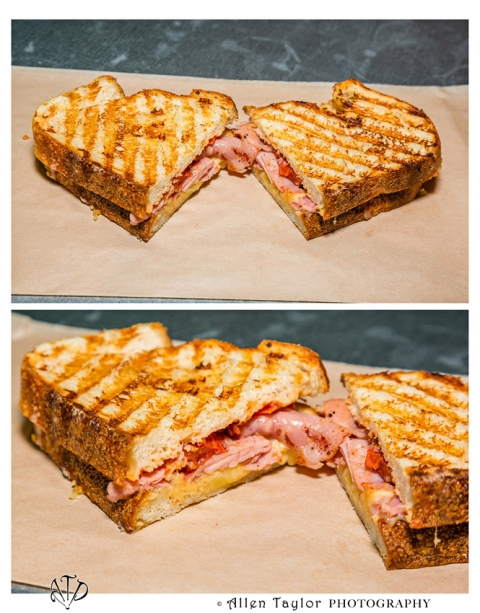 Ham & Gruyere Grilled Cheese (Prime honey ham, shaved gruyere cheese in a smoked gouda fondue, roasted tomatoes, Mendocino mustard on panini grilled rustic white ).  
Ham and Cheese lover will undoubtedly love this one.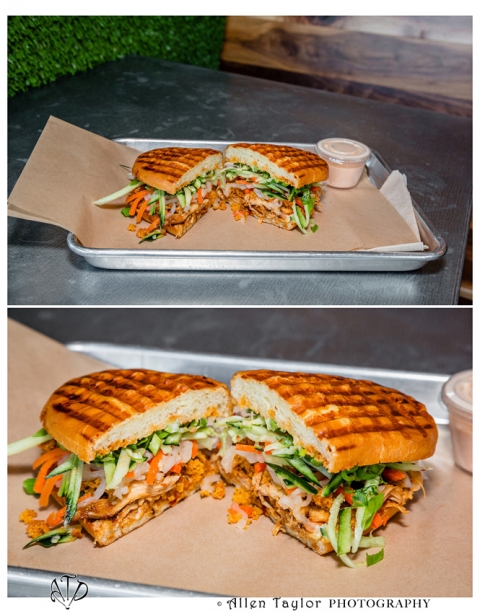 On the menu, you will find an item called 'Chef Judy's Special Sandwich Pick.  During our visity, Chef Judy created The (Korean BBQ) Chicken Sandwich (Free Range Chicken Breast tossed in Kochujang (Korean Garlic Chili Sauce) with Mendo's Krispies, Chili Aioli, Scallions, Cucumbers, Pickled Daikon & Carrots on Panini Grilled Brioche Bun with a side of Korean Krema).
You can definitely taste the quality of the free range chicken.  The flavor was amazing!  I am so glad I got to try it because it was only available for 3 weeks.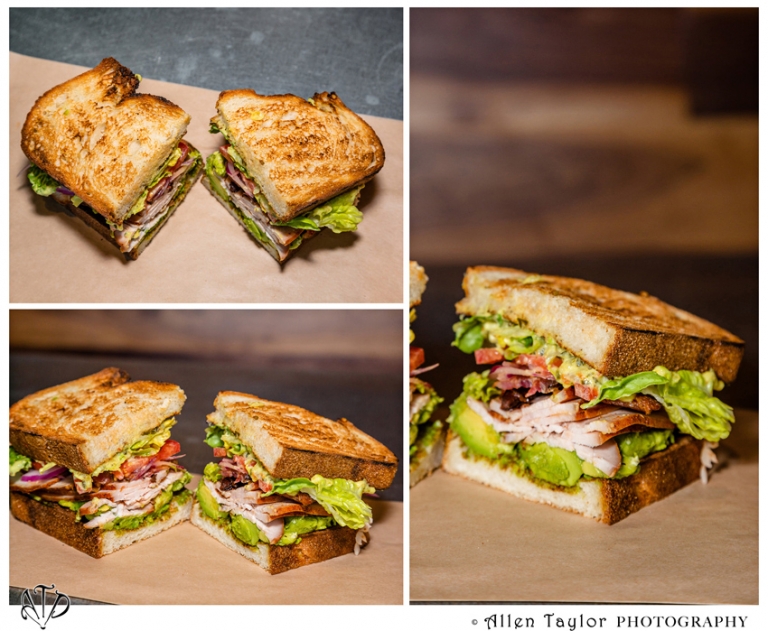 Lastly The Country Club (pecan wood house smoked turkey with Prime applewood bacon, aged white cheddar, avocado, mustard pickle remoulade, red onions, tomatoes, Scarborough Farm's butter lettuce & romaine on toasted rustic white).  
This is a classic sandwich with bacon and turkey that will never get old.  The white cheddar and avocado make it even yummier to devour.
Are you intrigued now by the 'fine dining' approach to the eco-artisan sandwich concept now?  Check it out yourself.  I'd love to hear which sandwiches make your favorite list!
Mendocino Farms Sandwich Market
450 E. 17th Street
Costa Mesa, CA 92627
(949)548-2500