It's no secret that I am a fan of Z'Tejas Southwestern Grill.  I've been invited for media tasting many times.  But I've also come back here with Allen regularly for lunch, dinner and happy hours.  Z'Tejas has one of the best Happy Hour in town.  You can sit in the entire dinning room, not just at the bar/lounge!  The menu is selected items from their regular menu at a discount.  We were so excited when we were invited to sample the new Summer Menu!  I admire the culinary team so much for their relentless creativity in inventing and reinventing new items!
(Photos by Allen Taylor Photography)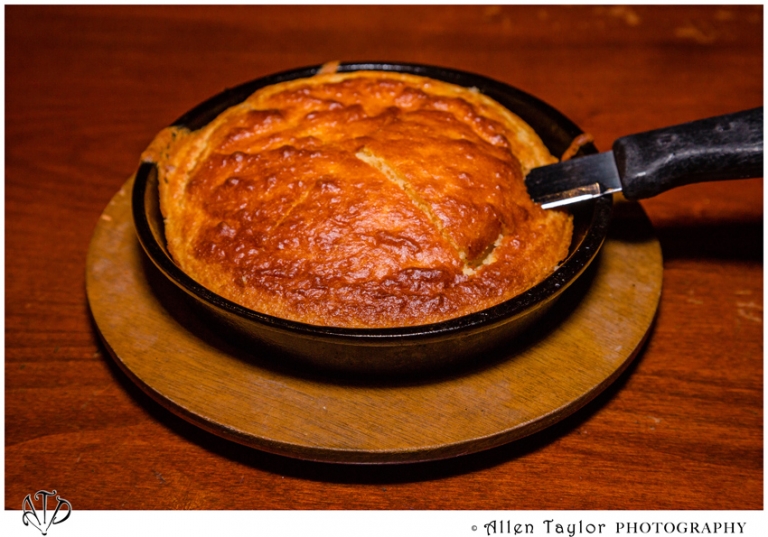 The famous complimentary corn bread is a meal of its own.  But save your stomach and appetite for bigger and better dishes to come.  You  can always pack it to go.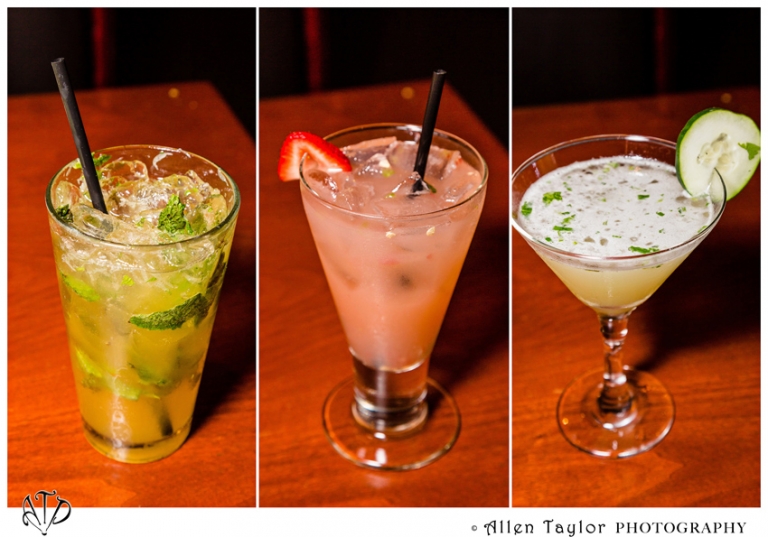 Two new summer cocktails were introduced – Skinny Adult Aqua Fresca (pictured above center – 1800 Silver Tequila, Strawberry, Watermelon, Serrano, Lime and Agave) and Skinny Garden Margarita (pictured above right – 1800 Silver Tequila, Cucumber, Lime, Cilantro and Agave).  They maybe 'skinny' but they have a nice kick to them, especially the Skinny Adult Aqua Fresca with the Serrano, so do be careful.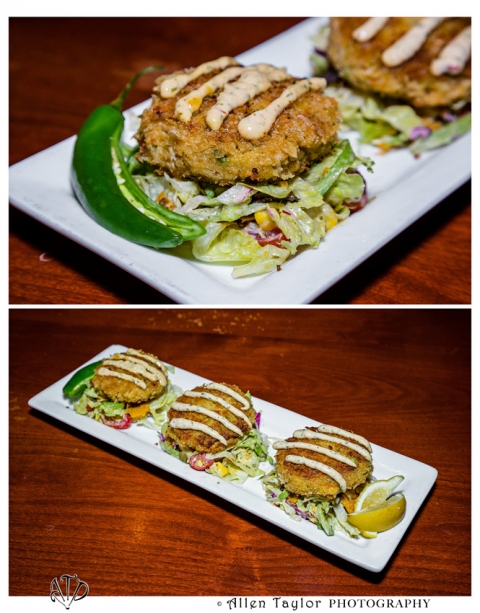 First new item on the Summer Menu was  Crab Cakes.  Although it's an appetizer, one can easily have it as an entree. 3 big pieces of lump crab cakes, each on a bed of salad (mixed greens, grape tomatoes, roasted corn, pepitas, jalapeño basil dressing)!  The crab cakes were lightly seared to a perfect crisp and not greasy like if they were fried.  I highly recommend sharing this!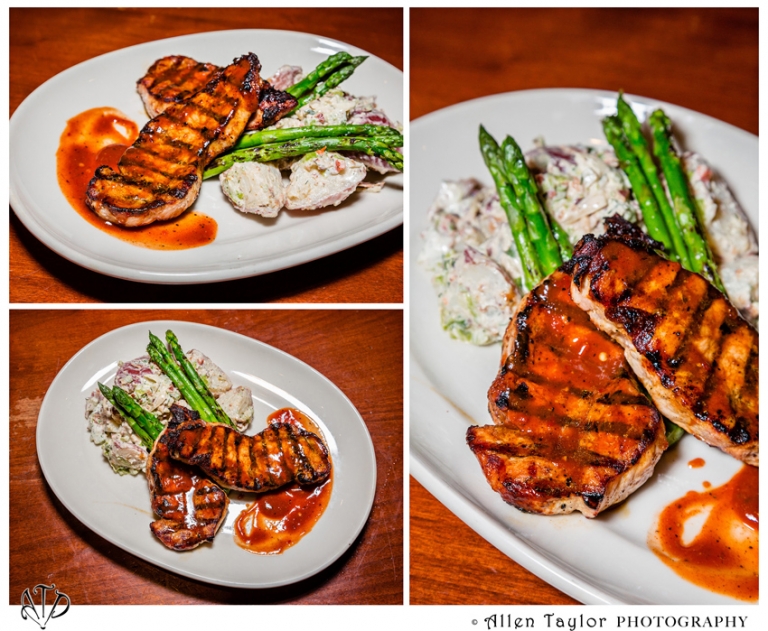 First new entree on the Summer Menu we tried was BBQ Pork Chops (Boneless pork chops seasoned with a house-made dry rub, finished with tangy BBQ sauce, served with red skin potato salad and asparagus).  I adored the potato salad and asparagus!    The BBQ sauce is a lighter version than traditional BBQ but rest assured it didnt' lack in any flavor. The pork chops were grilled beautifully!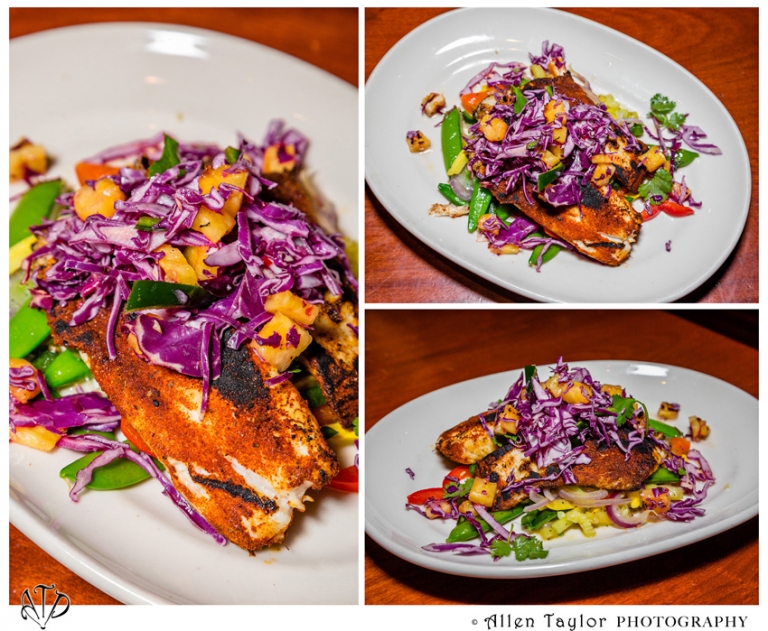 Next up was Blackened Tilapia (Blackened tilapia served with crisp summer vegetables, finished with a grilled pineapple slaw).  I normally would not order Tilapia but I love seafood cooked blackened.  This dish was delicious that I would actually order it again!  The fish was seasoned and cooked to perfection.  The vegetables were so fresh and complimented the fish extremely well.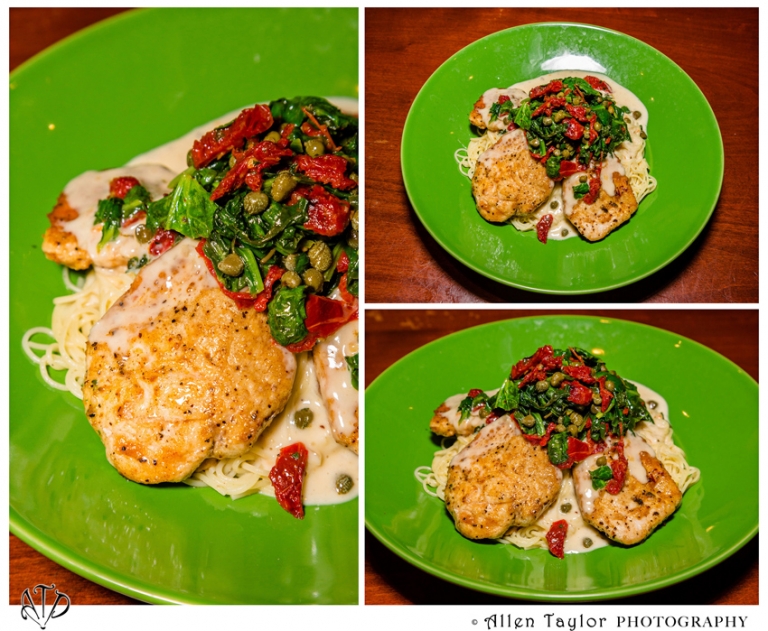 Final entree was Habanero Chicken Pasta (Tender chicken breast served over a bed of angel hair pasta with baby spinach, sun-dried tomatoes and capers sauteed in a light habanero-citrus wine sauce)  At first glance, you'd think that since it's a creamy sauce, it might be a little heavy.  Quite the contrary, the habanero-citrus wine sauce was light and refreshing.  The chicken breasts were very tender that you wouldn't even need a knife to cut them.  This dish couldn't be more perfect for summer.  You also don't need to worry about it being to spicy.  It is quite mild.  This was easily my favorite of the night.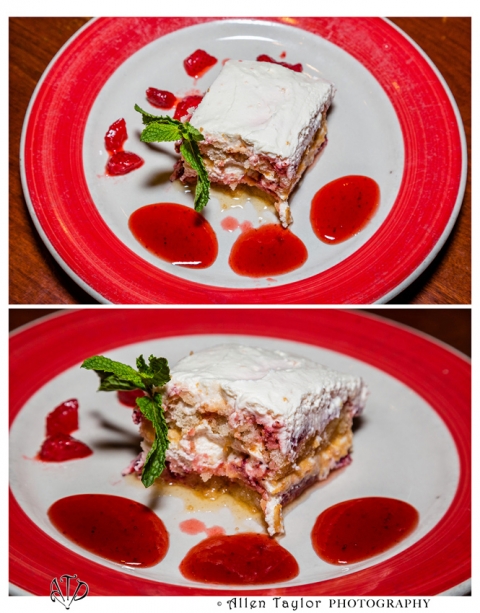 Dessert was Strawberry Icebox Cake (Sweet, ripe strawberries layered with lady fingers and lightly sweetened, fresh whipped cream)  I liked that it was whipped cream icing instead of frosting and that it was not overly sweet.  A nice sweet treat to end our meal.
If you haven't had a chance to try the Summer Menu yet, check it this weekend.  If you have, comment below to share with us your favorite summer cocktail and dish.
Z'Tejas Southwestern Grill
South Coast Plaza
3333 Bristol Street?, Suite 1876
Costa Mesa, CA 92626
(714) 979-7469