(Post by Allen Taylor)
Did you know Las Vegas is home to 100,000 weddings a year?  That you can be married in Vegas from the Eiffel Tower at Paris, a gondola, drive thru, a midget elvis, or one of  many more traditional chapels. Many of these options where relayed to me as I joined Joni Moss-Graham of LV Wedding Connection for a personal mini driving tour of the experiences available to wedding couples in Vegas.
Traveling down the strip from the Cosmopolitan, Joni shared many wedding stories about the different casino chapels from her years of wedding planning experience. From A Little White Wedding Chapel to many since then, Joni has been making beautiful wedding memories for couples and their families, some of which had very particular an unique requests as you can imagine anything can happen in Vegas ;-). If you need help planning or finding something special for your wedding, she is the one to call. As we approached Chapel Row (Las Vegas Blvd. past Sahara), Joni talked about the many chapels (far too many to mention here) history and offerings. For example, Chapel of the Flowers has been around for 50 years and has 5 different areas for weddings inside.
(Photos by Allen Taylor Photography)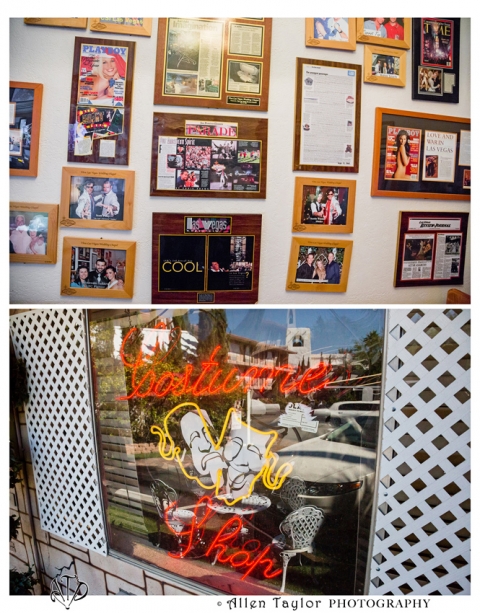 Another chapel that we stopped at was Viva Las Vegas.  It is family owned and a great place for fun and/or themed (James Bond, Elvis, etc. ) weddings. You can see in the above photo they not only have been used and visited by many celebrities (Tom Arnold, Playboy playmates, Angelina Jolie, and more) over the years, but also have their own costume shop to help make a couple's wedding personal and as unique as they wish.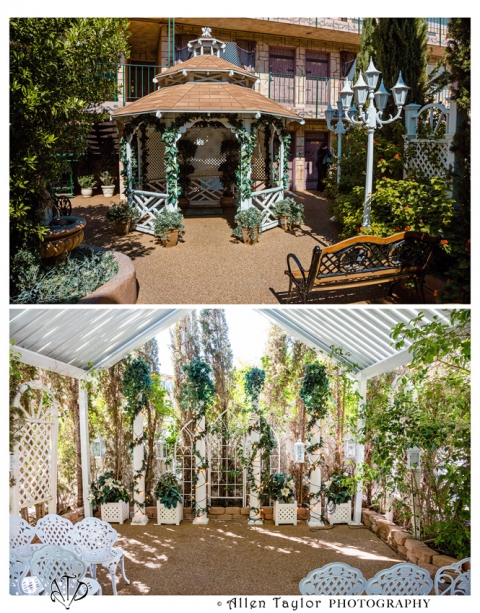 Along with their outdoor setting venues shown above, they also have the largest indoor chapel (seen below) on the strip. You can even have Elvis drive you directly into it in a pink cadillac.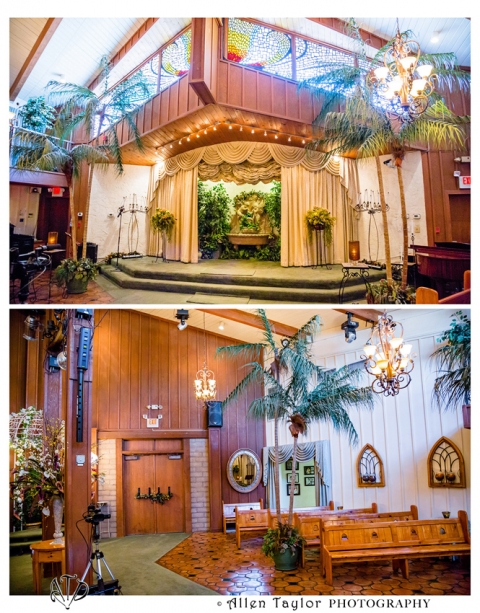 Viva Las Vegas also just recently opened a brand new room for a wide variety of meetings and banquets.  Along with themed weddings, they can also do more traditional ceremonies. Joni filled me in on Renta Dress where brides and grooms can rent a variety of wedding and event dresses as well as tuxes.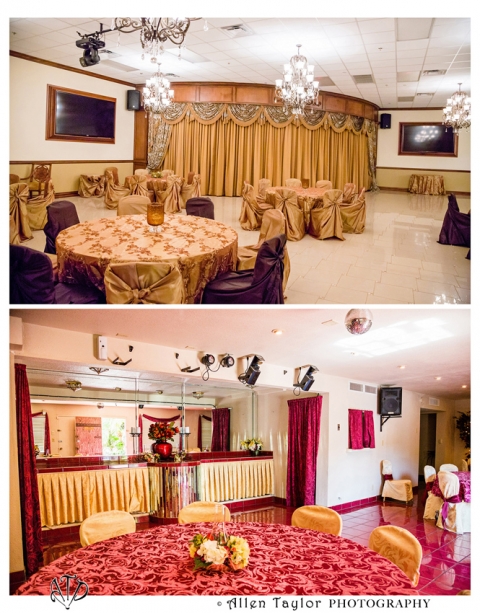 One of my favorite rooms was a highly styled 50's room with blue neon, chairs, juke boxes and decor that instantly takes one back to that era. I can imagine how fun it would be to have a themed wedding or party in it. Makes me want to have a thick chocolate malt.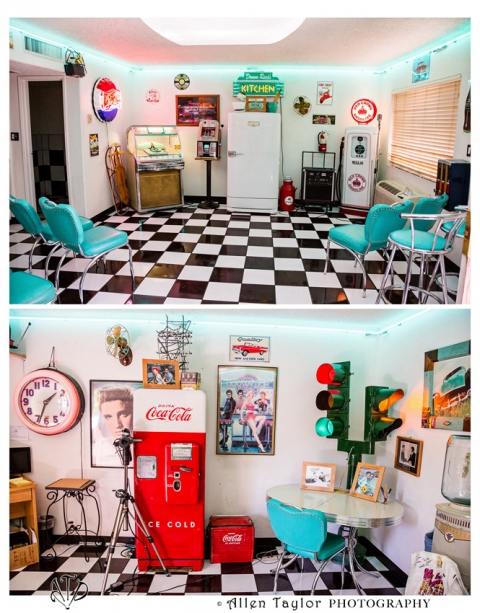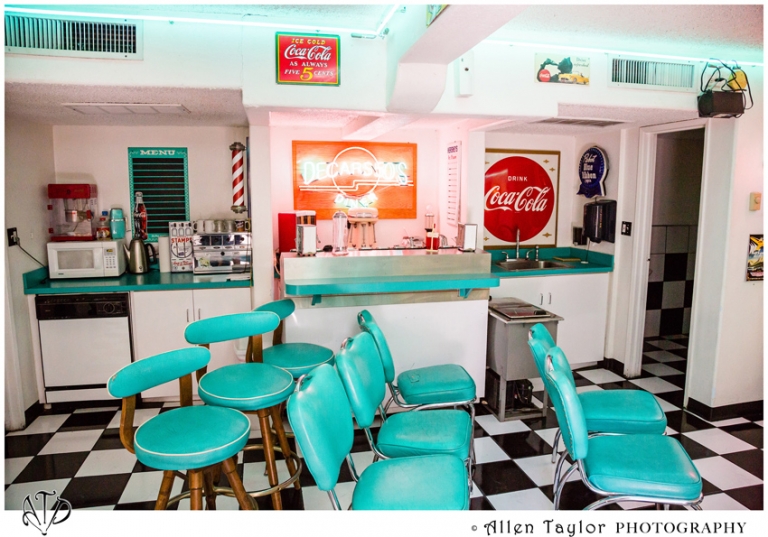 Many couples choose to get married in Vegas because of the ease in obtaining a license as well as all of the other excitement and attractions Vegas can offer. You don't need a blood test and there is no waiting period. The Clark County Marriage License Bureau at the Regional Justice Center (201 Clark Avenue) is ground zero for many of the Chapels, some are even located right across the street from it. The office is open from 8am to Midnight and a marriage license cost $60, must be paid in cash and is valid up to one year from the issue date.
Like any planning, it pays to do your homework.  And for a wedding,  it can be well worth it to have a good wedding planner in your corner to make everything run smoothly and stress free. A big thanks to Joni of LV Wedding Connection for taking the time to share her knowledge, experience and the Las Vegas wedding chapel history and offerings.
Joni Moss-Graham
LV Wedding Connection
512 East Windmill Lane # 348
Las Vegas, NV 89123
702-236-8728