I am afraid to count how many times I am in Vegas every year.  You can imagine I've tried quite a few restaurants through the years. One can not come to Vegas and not feast on an All-You-Can-Eat  buffet.  But if you're here as often as I do, you kind of get tired of eating the same kind of buffet over and over again.  American, Italian, Mexican, Asian, Crab Legs, what have you, they all started to taste pretty much the same after awhile.  That was why I was particular excited to try Pampas Brazilian Grille when I got the invite.
If you're not familiar with Brazilian Churrascaria, it evolved from a spit roasted meats as a daily sustenance to now a gathering of friends and family enjoying great food and life.   What has not changed is the the simplicity of the Churrasco style.  Come hungry because you are in for a fiesta you won't soon forget.
Located inside Miracle Mile Shops at Planet Hollywood, the restaurant's decor is open, warm and inviting.  The patio area is great if you want to have that outdoor feel indoor.  I love the animated sky above.
(Photos by Allen Taylor Photography)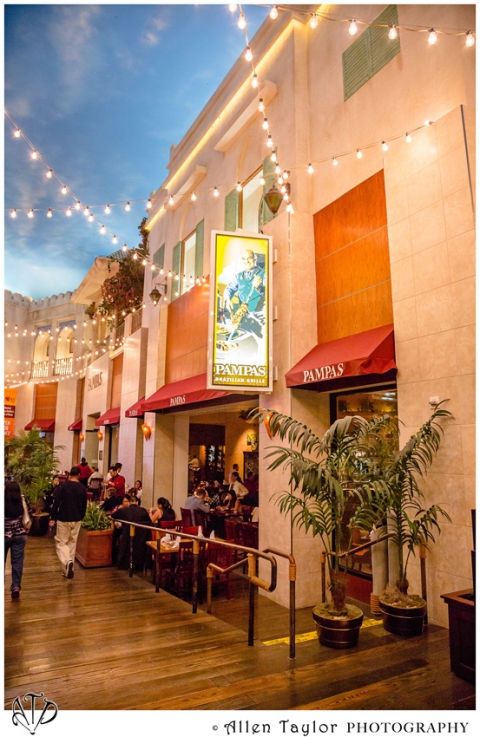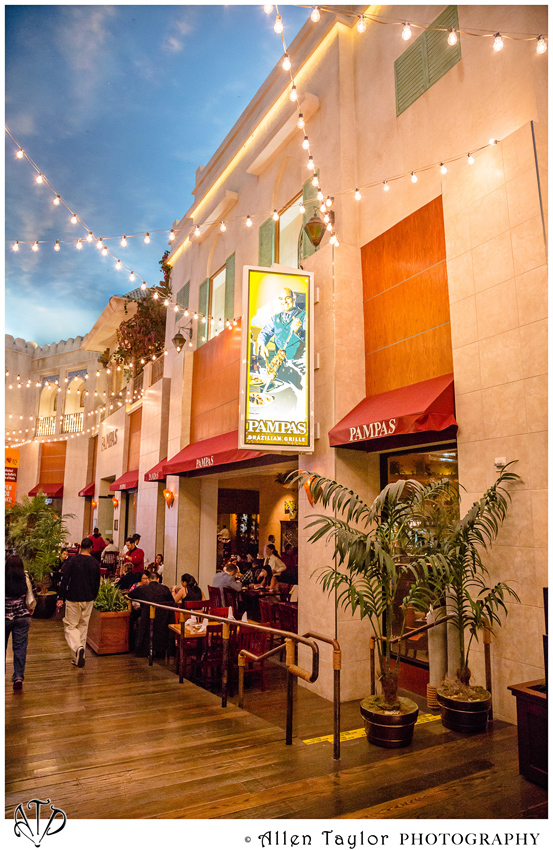 The bar area offers Happy Hour 4:00pm – 7:00pm daily with 1/2 off draft beer / Happy Hour Cocktails and 1/2 off sandwiches & appetizers.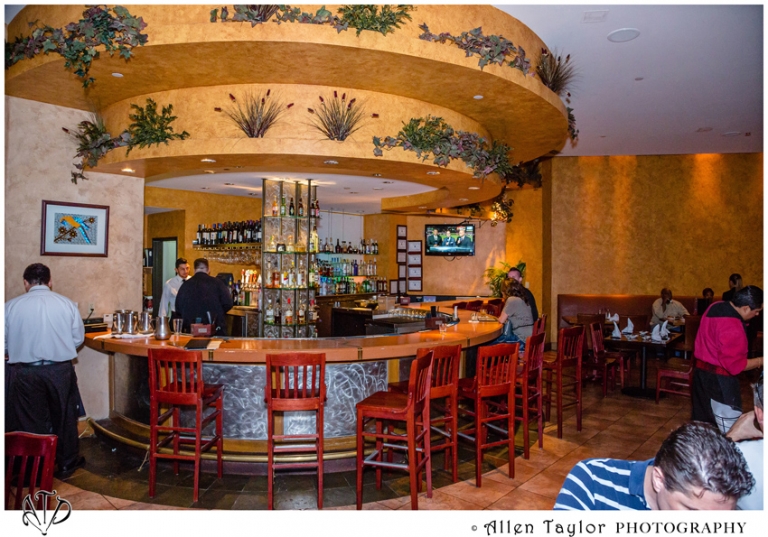 Many people come to Vegas to elope and usually have a small group of friends and family with them.  Pampas is the perfect place to celebrate your special event.  This dining room is perfect for an intimate reception.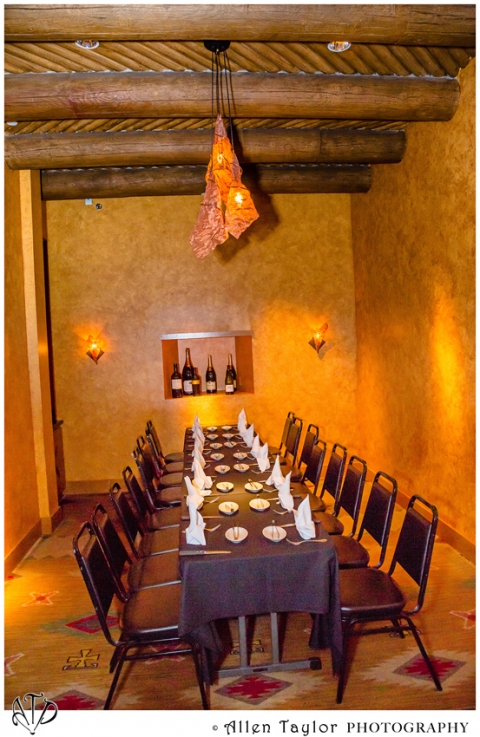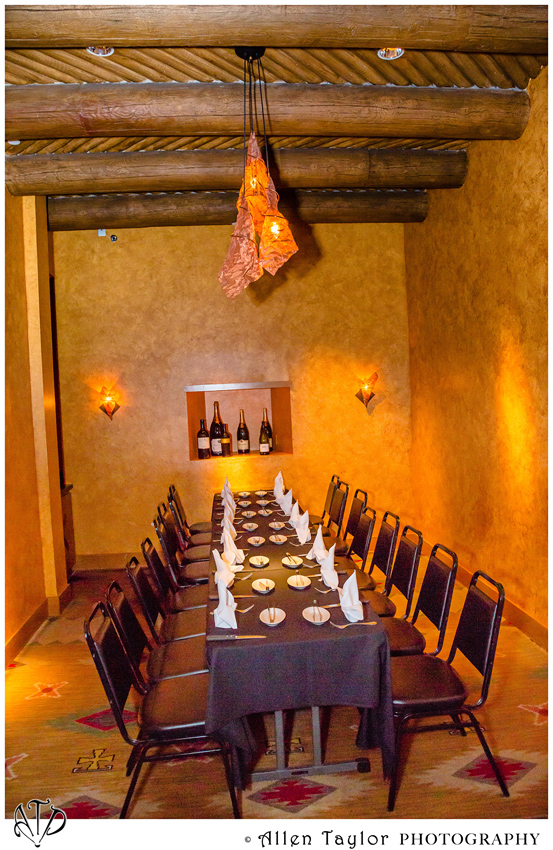 The wine room has hosted many magical proposals, anniversaries, and renewals.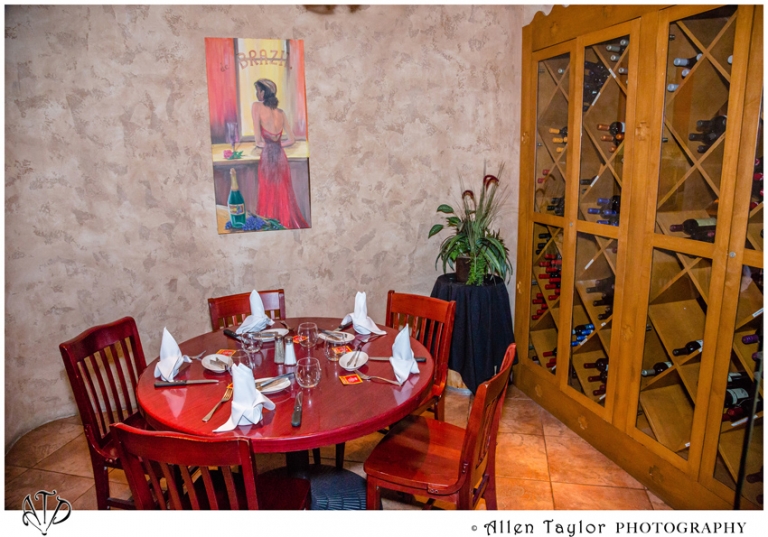 The kitchen is non-stop, turning out skewers of meat and seafood.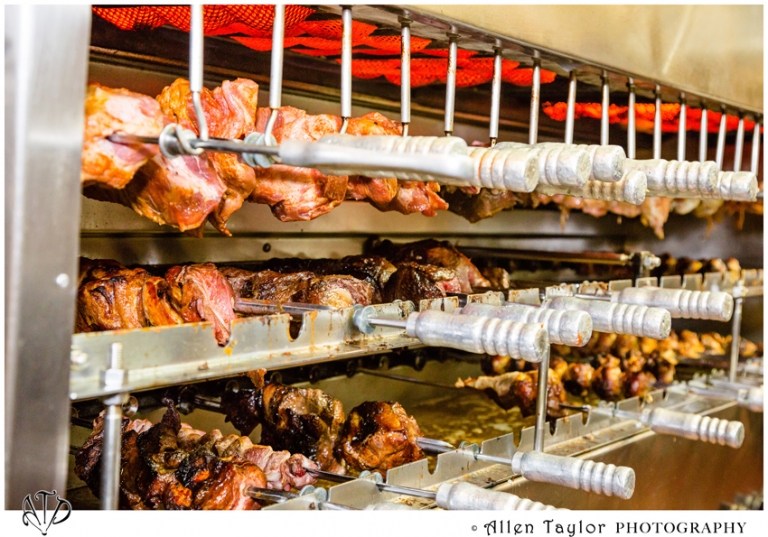 This is how you do it.  You will have 2 cards; the green means 'Feed me'.  The red means 'I am taking a break'.  😉  I've had to use my red card a few times because the meat just kept coming.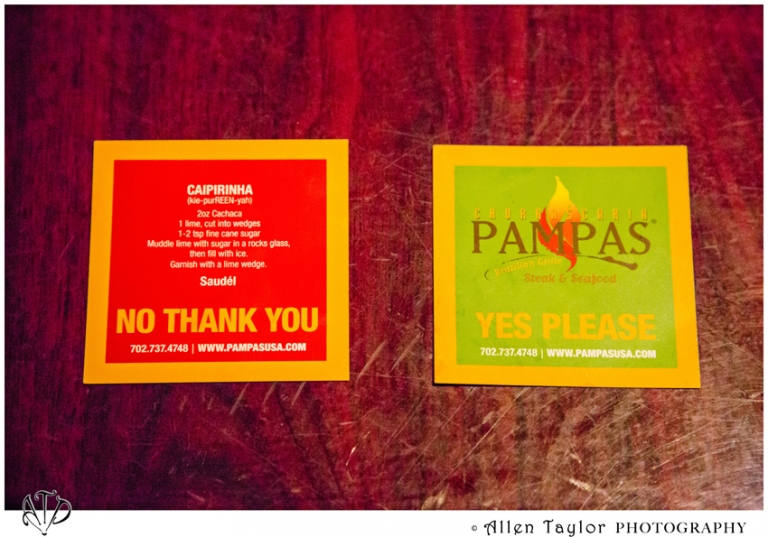 Pampas serves lunch and dinner.  Meat galore at dinner includes:
Picanha Nobre: traditional Brazilian cut of top sirloin seasoned with rock salt
and olive oil
Cordeiro leg of lamb marinated with garlic and mint
Alcatra: tender top sirloin seasoned with rock salt and olive oil
Lombo pork leg with coriander adobo
Maminha De Alcatra: tender tri tip roast seasoned with sea salt
Faix Enrolado Con Bacon: filet wrapped with bacon
Contra-file: garlic & shallot marinated sirloin
Frango: Tender chicken breasts wrapped in bacon
Frango Picante: chicken legs marinated with garlic, chilies, and vinegar
Linguiça De Porco: house-made pork sausage with fennel and garlic
Linguica Calabresa: house-made pork sausage with harissa and chilies
Abacaxi slow roasted pineapple
Pernil de Porco smoked ham
Everything we sampled was excellent.  I was impressed at how simple the meat was seasoned only with rock salt and olive oil and yet tasted so good.   There is also an Ultimate Surf and Turf Rodizio option which also includes:
Gulf Shrimp glazed with garlic butter,
Seasonal Chef's Selection,
Grilled Salmon with Magalia glaze
Rodizio grilled catch of the day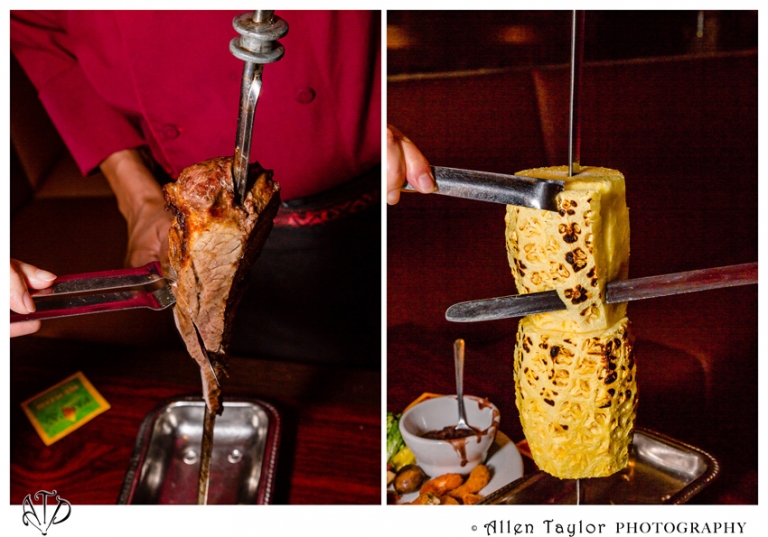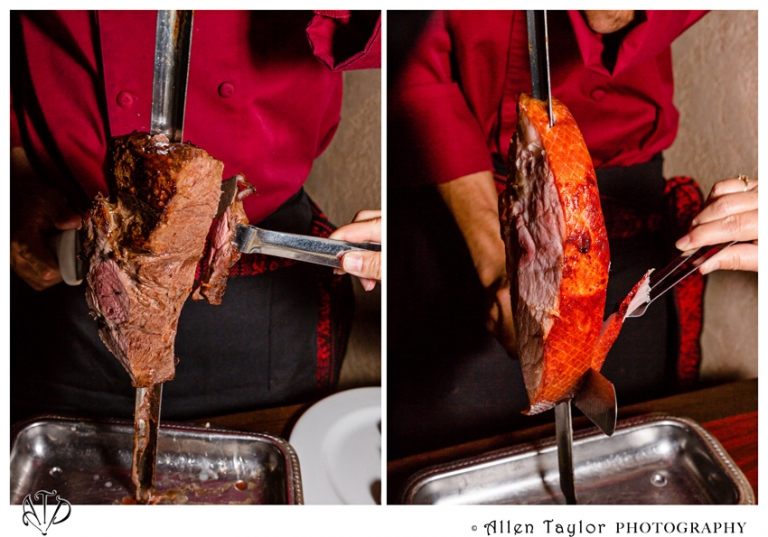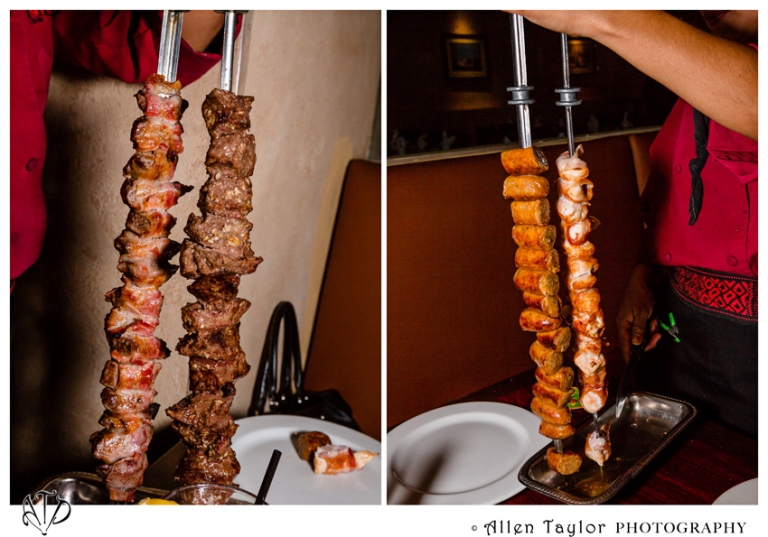 I love meat but I have to have my vegetables, too.  Not to worry, Pampas also serves over 50 hot and cold sides and salad, all unlimited, to complete your dining experience.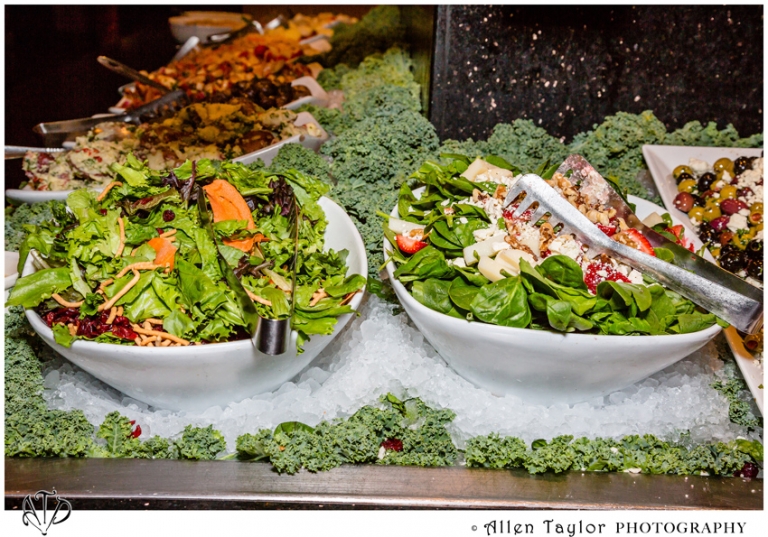 Below is a few plates of what Allen and I had.  Check out more photos in the slide show below.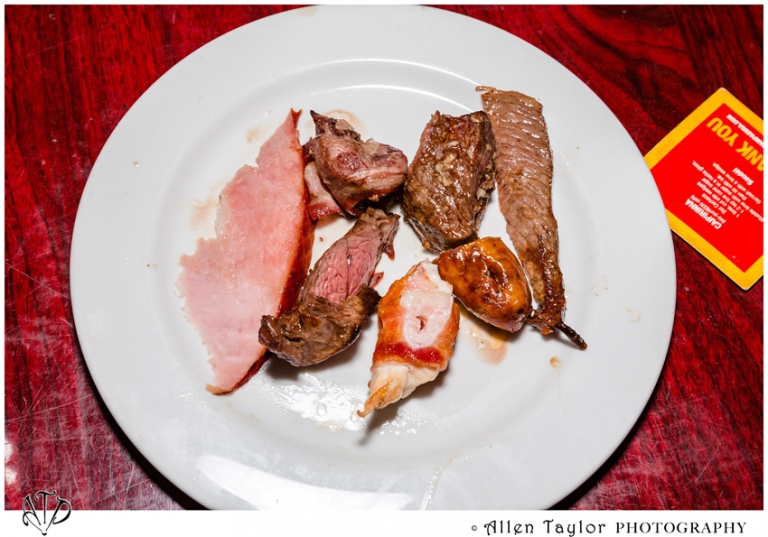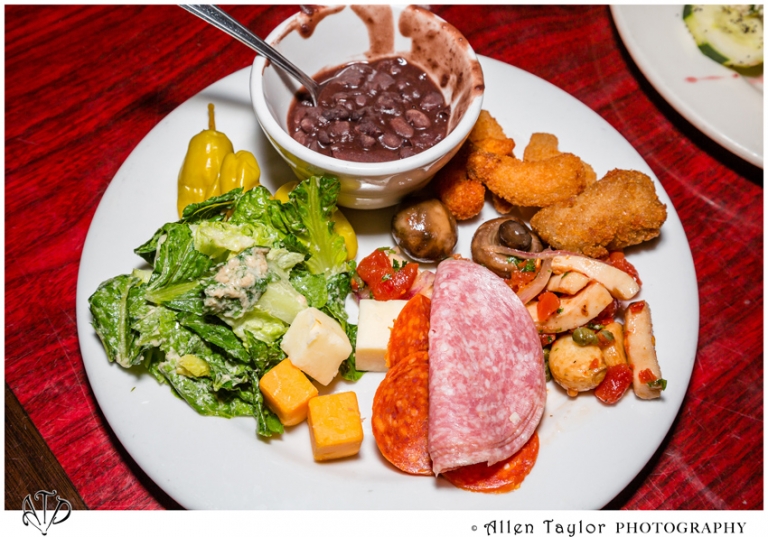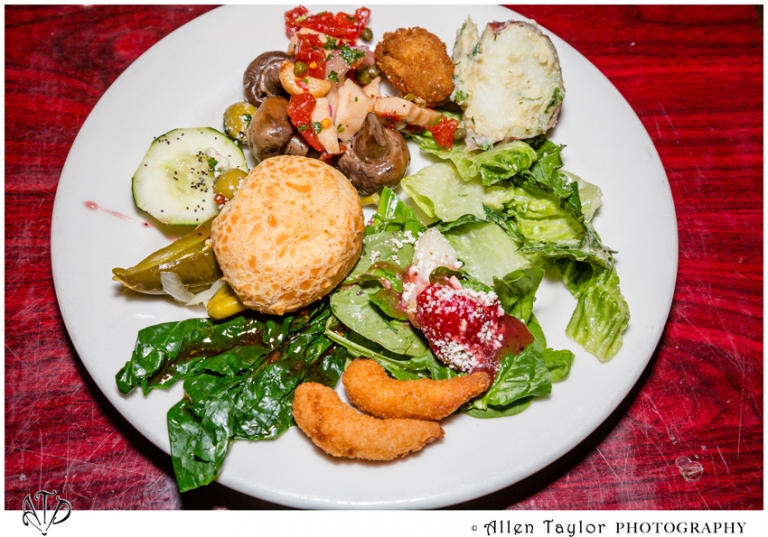 Ah, desserts!  Can you guess which desserts we got? 😉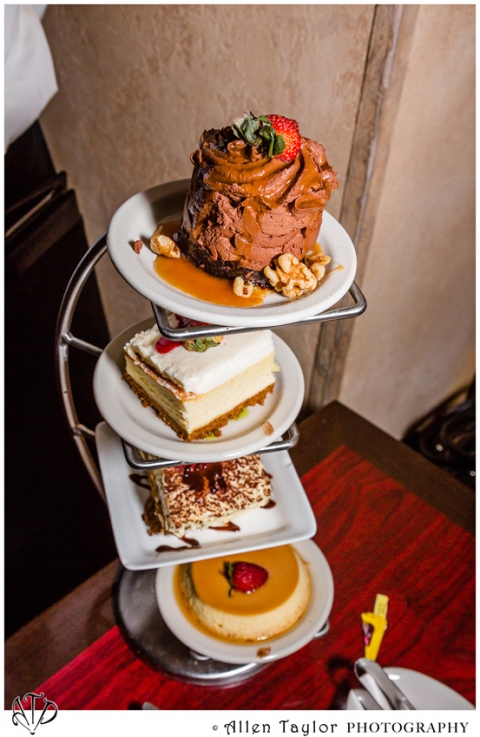 If you don't want to go for the AYCE option, Pampas does offer A La Carte options as well as additional add-ons you can order.  There is also an Vegetarian option for those who are on meatless diet.
Special thanks to Ms. Briana Ledesma, Banquet Administrator, Mr. Jack Timar, Manager and entire staff at Pampas for their hospitality.  Next time you are in Vegas, check Pampas out.  Just a little inside tip – they often have Groupon deals and there is often someone passing out coupons for a buy 1 dinner get 2nd one free (with 2 drinks purchase).  So keep an eye out for it.  Let me know how you like it.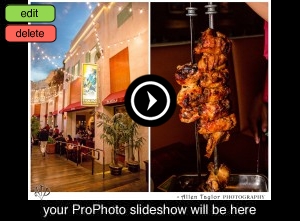 Pampas Churrascaria Brazilian Grille
Planet Hollywood
3663 Las Vegas Blvd S
Las Vegas, NV 89109
(702)737-4748