This location is in Brea right across from Edward Brea Stadium Theaters in downtown Brea.  Back in the days when I first started dating Allen, we used to come here every weekend to watch movies.  We had dined in this location a few times when it was a couple of different restaurants.  I haven't paid attention Cha Cha's had moved in the last time I was in this area.  Thank you to Diary of a Mad Hungry Woman , I won a $20 gift card to try Cha Cha's.
Cha Cha's offers California-Latin inspired menu.  I admit, I am not sure what that means, but it didn't matter.  What mattered was that the food was great and I enjoyed it!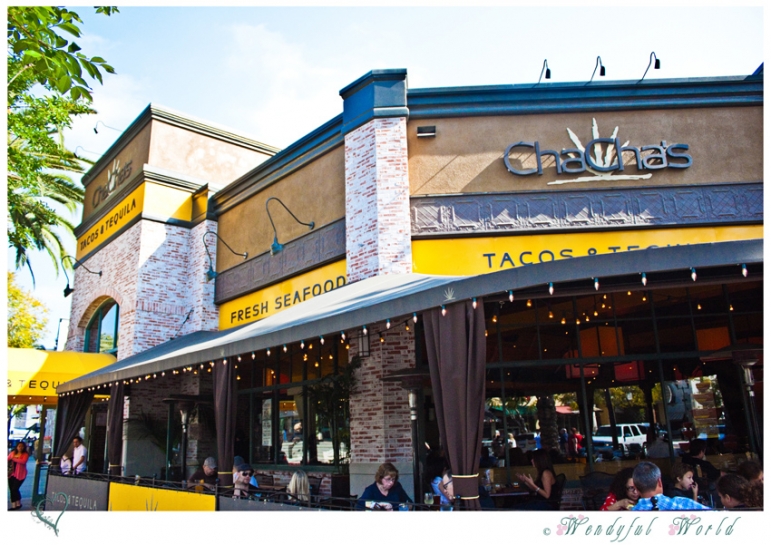 After checking out its menu online, we decided to dine in the lounge to take advantage of its Happy Hour menu.  On Sunday, it's all day.  I love happy hour, especially for first time dining.  It gives you an opportunity to try a few items at very reasonable price.  Allen got a draft beer for $1 cheaper and I got the Platinum Mojito for only $5.  I am such a light weight, after 3 sips, I was already feeling light headed so I had to give it up.  While other place might make it weak for the HH, this one was mighty strong here.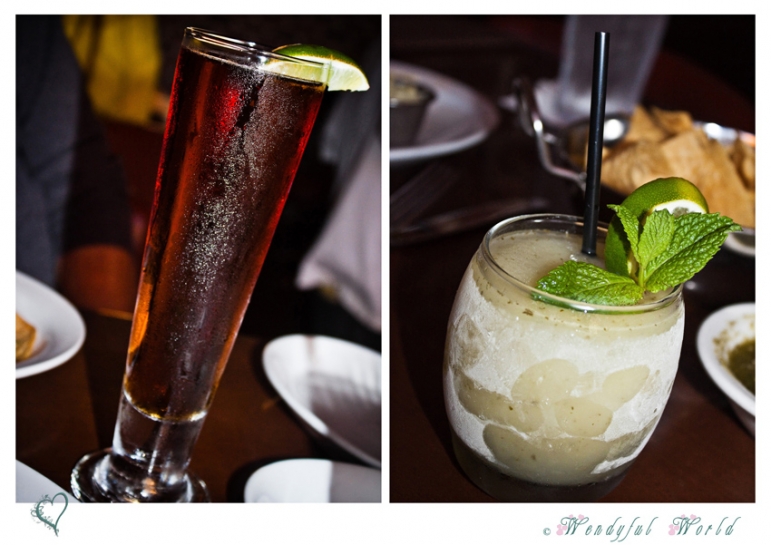 The complimentary Chips and Salsas were really good.  The chips didn't taste like store bought and the salsas had just a small amount of spiciness.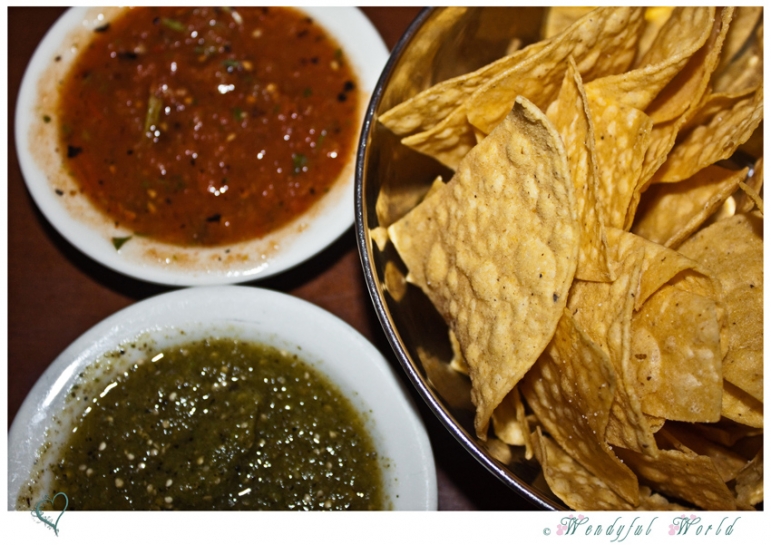 The calamari was excellent.  It was seasoned with spices and coated with corn meal (instead of just flour) and lightly fried, served with lime-cilantro aioli.  They were crispy but not oily.  Be careful of the fried jalapano peppers.  They were hot!


The Chicken Flautas (Fresh chicken, roasted corn, gaujillo chile, Oaxacan cheese, in crisp flour tortillas; served with mango-hbanero salsa) were filled with lots of chicken and stuff.  They don't skimp like some other places.  Although the mango sauce was made with habanero, I didn't find it that spicy.


We also got 2 tacos.  The Fresh Mahi Mahi Fish Taco was flavorful and tender.
The Carnitas (grilled pineapple and chipotle salsa) was sweet from the pineapple and the meat was sooo tender.  I added some salsa to balance out the sweetness as I prefer my taco on savory side.  While most HH items are about $3 cheaper, the tacos are not.  I think I would go for the HH items next time because there are other ones to choose from.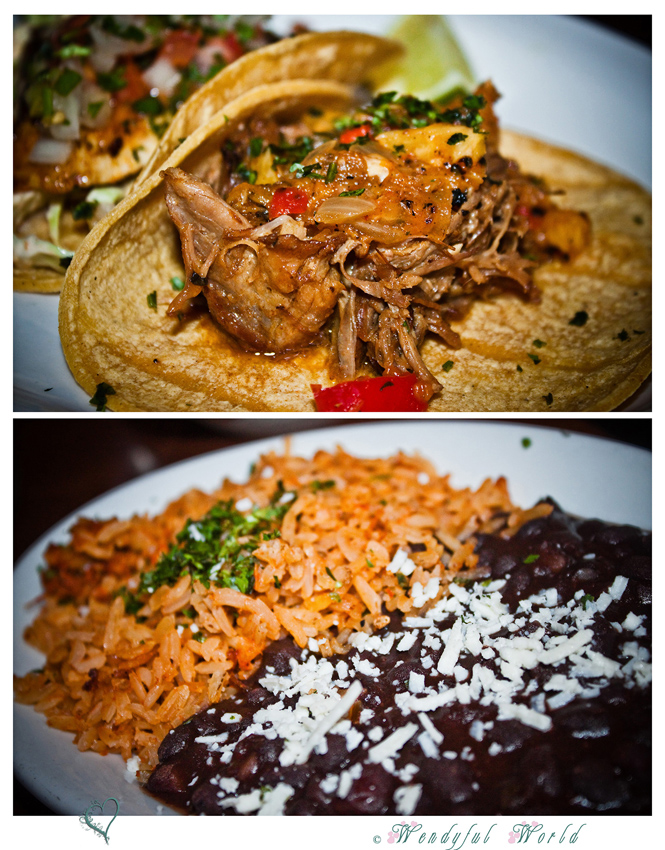 The Tacos came with rice and beans.  I must say, these were much better than most restaurant.  I normally don't eat the rice and beans because they are just boring, but these were really tasty.
I am really glad I came to try it.  Next time, I might try the regular menu items.  But I will be happy to come back for the Happy Hour again.
Cha Cha's Latin Kitchen
110 W Birch Street
Brea, CA 92821
(714) 255-1040